The All In One Partnering Intelligence Platform
Get unlimited access to our collection of partnering reports, conveniently and easily, while maximizing your time and budget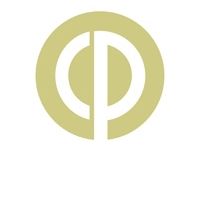 Publication date
September 2023
Product type
Subscription product
Available formats
Online access
Report edition
Subscription service
Existing subscribers - login here

The All In One Partnering Intelligence Platform

CP Knowledge Centre provides unlimited access to an extensive and comprehensive collection of partnering market research reports for one fixed cost.

A CP Knowledge Centre subscription allows you to maximize your time and budget by providing both predictability of spend and reliability of coverage. You will be able to access our entire catalog of published content plus new and updated titles published in the subsequent 12 months.
As a CP Knowledge Centre intelligence platform subscriber you have access to:
CP Reports - over 70 in-depth partnering terms reports including deal data collated, presented and analysed



CP Knowledge Centre provides you with an all in one intelligence platform that allows unlimited access to CP Reports and Current Agreements deal and alliances database.



CP Reports portfolio of over 70 titles



Access every CP Report partnering term reports matching your needs, including:

Deal type reports

Industry type reports

Technology type reports

Stage development reports

Therapy reports


Sample view of CP Knowledge Centre

CP Report partnering terms titles are updated every six months. Subscribers receive a monthly email informing of the latest new and updated titles added to CP Knowledge Centre.

By subscribing to the CP Knowledge Centre intelligence platform, you:
Simultaneously access all CP Reports partnering titles


Use tables, figures and analysis from partnering reports


Receive new and updated report titles notified by email upon publication





Create your own presentations by utilizing information from the reports




Become an expert in several multiple therapeutic and technology areas





Track and monitor who is partnering with who





Ensure that you have every bit of deal making intelligence you will need constantly at your fingertips





Make huge savings on your partnering intelligence spend
A CP Knowledge Centre subscription includes the following contents:
Access to CP Report partnering terms portfolio, including:





Updated versions of report titles - automatically added to Knowledge Centre download area - updated every six months




Knowledge Centre update newsletter - sent monthly detailing available new and updated report titles
A 12-month subscription starts from $18,995:
Single user


Multi-user
(2-5 users)


Company
(single site)


Enterprise
(global access)


CP Reports - access to portfolio
of over 70 partnering terms titles - view details

All titles
included

All titles
included

All titles
included

All titles
included

Updated reports included - notification by monthly email

√

√

√

√

Annual subscription fee

$18,995

$25,995

$33,995

$43,995
A full explanation of license type definitions can be found here.
Upgrade an existing subscription? Contact us now to discuss options.
Our guarantee
Serious Security
We take your data and security seriously. See our privacy policy for details of how we manage your data.
All card payments are processed by SagePay.
Sales Support
If you have any questions about your report or are unhappy with the quality, we will do our best to resolve your query. Contact us direct.
Total Trust
Current Partnering is part of Wildwood Ventures Ltd., based in York, United Kingdom. We have been trading successfully online since 2009 and work with some of the largest companies in the industry.