Drug Delivery Collaboration and Licensing Deals 2016-2023
Drug Delivery Collaboration and Licensing Deals | Global coverage | Deal financials | Contract documents | Deal trends | Leading dealmakers | Collaboration, licensing, development, and research deals |Comprehensive deal directory 2016 to 2023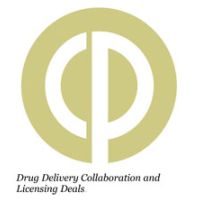 Publication date
November 2023
Product type
Research report
Available formats
PDF document
Drug Delivery Collaboration and Licensing Deals provides a comprehensive understanding and unprecedented access to the drug delivery deals entered into by the worlds leading biopharma companies.
Fully revised and updated, the report provides details of drug delivery deals from 2016 to 2023.
The report provides a detailed understanding and analysis of how and why companies enter drug delivery deals. These deals tend to be multicomponent, starting with collaborative R&D, and commercialization of outcomes.
The report includes collaboration, development, research and licensing deals.
This report contains a comprehensive listing of 1551 drug delivery deals announced since 2016 including financial terms where available including links to online deal records of actual drug delivery partnering deals as disclosed by the deal parties. In addition, where available, records include contract documents as submitted to the Securities Exchange Commission by companies and their partners.
The initial chapters of this report provide an orientation of drug delivery dealmaking.
Chapter 1 provides an introduction to the report.
Chapter 2 provides an overview of the trends in drug delivery dealmaking since 2016.
Chapter 3 provides an overview of the leading drug delivery deals since 2016. Deals are listed by headline value.
Chapter 4 provides a comprehensive listing of the top 25 most active companies in drug delivery dealmaking with a brief summary followed by a comprehensive listing of drug delivery deals, as well as contract documents available in the public domain.
Chapter 5 provides a comprehensive and detailed review of drug delivery deals signed and announced since Jan 2016, where a contract document is available in the public domain.
Chapter 6 provides a comprehensive and detailed review of drug delivery partnering deals signed and announced since Jan 2016. The chapter is organized by specific drug delivery technology type in focus.
The report also includes numerous table and figures that illustrate the trends and activities in drug delivery deal making since 2016.
In addition, a comprehensive deal directory is provided organized by company A-Z, deal type and therapeutic target. Each deal title links via Weblink to an online version of the deal record and where available, the contract document, providing easy access to each contract document on demand.
Key benefits
Drug Delivery Collaboration and Licensing Deals provides the reader with the following key benefits:
• Understand deal trends since 2016
• Browse drug delivery collaboration and licensing deals
• Benchmark analysis – identify market value of transactions
• Financials terms - upfront, milestone, royalties
• Directory of deals by company A-Z, deal type and therapy area
• Leading deals by value
• Most active dealmakers
• Identify assets and deal terms for each transaction
• Access contract documents - insights into deal structures
• Due diligence - assess suitability of your proposed deal terms for partner companies
• Save hundreds of hours of research time
Report scope
Drug Delivery Collaboration and Licensing Deals is intended to provide the reader with an in-depth understanding of drug delivery trends and structure of deals entered into by leading biopharma companies worldwide.
Drug Delivery Collaboration and Licensing Deals includes:
• Trends in drug delivery dealmaking in the biopharma industry
• Directory of drug delivery deal records covering pharmaceutical and biotechnology
• The leading drug delivery deals by value
• Most active drug delivery licensing dealmakers
Drug Delivery Collaboration and Licensing Deals provides comprehensive access to available records for deals, including contract documents where available.
Analyzing contract agreements allows due diligence of:
• What are the precise rights granted or optioned?
• What is actually granted by the agreement to the partner company?
• What exclusivity is granted?
• What is the payment structure for the deal?
• How are sales and payments audited?
• What is the deal term?
• How are the key terms of the agreement defined?
• How are IPRs handled and owned?
• Who is responsible for commercialization?
• Who is responsible for development, supply, and manufacture?
• How is confidentiality and publication managed?
• How are disputes to be resolved?
• Under what conditions can the deal be terminated?
• What happens when there is a change of ownership?
• What sublicensing and subcontracting provisions have been agreed?
• Which boilerplate clauses does the company insist upon?
• Which boilerplate clauses appear to differ from partner to partner or deal type to deal type?
• Which jurisdiction does the company insist upon for agreement law?
Drug Delivery Collaboration and Licensing Deals provides the reader with the following key benefits:
• Understand deal trends since 2016
• Browse drug delivery collaboration and licensing deals
• Benchmark analysis – identify market value of transactions
• Financials terms - upfront, milestone, royalties
• Directory of deals by company A-Z, deal type and therapy area
• Leading deals by value
• Most active dealmakers
• Identify assets and deal terms for each transaction
• Access contract documents - insights into deal structures
• Due diligence - assess suitability of your proposed deal terms for partner companies
• Save hundreds of hours of research time
Executive Summary
Chapter 1 – Introduction
Chapter 2 – Trends in drug delivery dealmaking
2.1. Introduction
2.2. Drug delivery deals over the years
2.3. Most active drug delivery dealmakers
2.4. Drug delivery deals by deal type
2.5. Drug delivery deals by therapy area
2.6. Drug delivery deals by industry sector
2.7. Deal terms for drug delivery deals
2.7.1 Drug delivery deals headline values
2.7.2 Drug delivery deal upfront payments
2.7.3 Drug delivery deal milestone payments
2.7.4 Drug delivery royalty rates
Chapter 3 – Leading drug delivery deals
3.1. Introduction
3.2. Top drug delivery deals by value
Chapter 4 – Most active drug delivery dealmakers
4.1. Introduction
4.2. Most active drug delivery dealmakers
4.3. Most active drug delivery deals company profiles
Chapter 5 – Drug delivery contracts dealmaking directory
5.1. Introduction
5.2. Drug delivery contracts dealmaking directory
Chapter 6 – Drug delivery dealmaking by technology type
Deal directory
Deal directory – Drug delivery deals by company A-Z
Deal directory – Drug delivery deals by deal type
Deal directory – Drug delivery deals by therapy area
Deal type definitions
About Wildwood Ventures
Current Partnering
Current Agreements
Recent report titles from Current Partnering

 
Table of figures
Figure 1: Drug delivery deals since 2016
Figure 2: Active drug delivery dealmaking activity – 2016 - 2023
Figure 3: Drug delivery deals by deal type since 2016
Figure 4: Drug delivery deals by therapy area since 2016
Figure 5: Drug delivery deals by industry sector since 2016
Figure 6: Drug delivery deals with a headline value
Figure 7: Drug delivery deals with an upfront value
Figure 8: Drug delivery deals with a milestone value
Figure 9: Drug delivery deals with a royalty rate value
Figure 10: Top drug delivery deals by value since 2016
Figure 11: Most active drug delivery dealmakers 2016 - 2023
Figure 12: Drug delivery deals by technology type since 2016
Pricing options
$3,995: single-user (encrypted file - one user/device)

$5,995: multi-user (encrypted file - up to 5 users/devices)

$9,995: company (unencrypted file)
Single and Multi-user license files are encrypted PDF documents. Details of how to access using Javelin3 PDF Reader will be provided at report delivery.
Company license files are not encrypted and can be accessed using a PDF Reader.
A full explanation of license type definitions can be found here.
Our guarantee
Price promise
We guarantee our prices are competitive. If you find the same report advertised at a lower price within 7 days of purchase, we will refund the difference.
Delivery Deadline
We guarantee that the report will be sent within the specified delivery times. In the unlikely case of a delay we may offer a partial refund as compensation. (Terms may apply)
Latest report
If an update is published within 30 days of your purchase, you will receive it absolutely free of charge.
Serious Security
We take your data and security seriously. See our privacy policy for details of how we manage your data.
All card payments are processed by Evalon.
Sales Support
If you have any questions about your report or are unhappy with the quality, we will do our best to resolve your query. Contact us direct.
Total Trust
Current Partnering is part of Wildwood Ventures Ltd., based in York, United Kingdom. We have been trading successfully online since 2009 and work with some of the most famous brands in the business. We carefully select our partners to ensure that the publications meet expectations of demanding customers.
2A, 2seventy bio, 3P Biopharmaceuticals, 3SBio, 3T Biosciences, 4D Molecular Therapeutics, 180 Life Sciences, A*STAR Agency for Science, Technology and Research, A1 Group, AavantiBio, AAVnerGene, Abbott Laboratories, Abbvie, Abcam, Abeona Therapeutics, Ab Initio, ABL Bio, Abnova, Absorption Systems, ABVC BioPharma, Abzena, Acacia Pharma, Academy of Military Medical Sciences (China), Accelerator for Technological Research in Genomic Therapies, Accord Healthcare, Acella Pharmaceuticals, Acelrx Pharmaceuticals, Acer Therapeutics, Acerus, Ache, Aclaris Therapeutics, Acorda Therapeutics, Actavis (acquired by Watson), Actelion, AcuCort, Acuitas Therapeutics, Acuity Pharmaceuticals, Aculys Pharma, Acura Pharmaceuticals, AdAlta, Adama, Adamas Pharmaceuticals, Adamis Pharmaceuticals, Adaptive Phage Therapeutics, Adapt Pharma, Adare Pharma Solutions, Adhesys Medical, Admedus, Advanced Catheter Therapies, Advanced Medical Solutions, Advaxis, Adverum Biotechnologies, Aegis Life, Aegis Therapeutics, Aerami Therapeutics, Aerie Pharmaceuticals, Aerogen, Aeromics, AeroRx Therapeutics, Aevitas Therapeutics, Affilogic, Affini-T Therapeutics, Affinia Therapeutics, AFT Pharmaceuticals, AFYX Therapeutics, AGC Biologics, Aggrega Pharma, Aguettant, AIM ImmunoTech, AimMax Therapeutics, Ainos, AIT Therapeutics, Ajax Therapeutics, Akari Therapeutics, Akouos, Alar Pharmaceuticals, Alaunos Therapeutics, Albumedix, Alcon Laboratories, Alcyone Lifesciences, Alcyone Therapeutics, Aldena Therapeutics, Aldevron, Alessa Therapeutics, Alexion Pharmaceuticals, Alexza Pharmaceuticals, Alfa Wassermann, Aliada Therapeutics, Alimera Sciences, ALK-Abello, Allergan, Alliance for Lupus Research, Alliance Pharma, Allied Corp, Allogene Therapeutics, Ally Biotech, Almirall, Alnylam Pharmaceuticals, Alpha Cognition, Alpha Teknova, ALRISE Biosystems, ALS Association, Altamira Therapeutics, Altasciences, Alteogen, Altimmune, Altum Pharmaceuticals, Altus Formulation, Aluna, Alvit LCS Pharma, Alzamend Neuro, Alzyn, Amag Pharmaceuticals, Ambiopharm, Amedica, American Gene Technologies, American Renal Associates, Amerigen Pharmaceuticals, Amgen, Amicus Therapeutics, Amneal Pharmaceuticals, AMPEL BioSolutions, AmpliPhi Biosciences, Amunix, ANANDA Scientific, Andor Pharmaceuticals, Andros Pharmaceuticals, Angelini Pharma, Anika Therapeutics, Anji Pharma, Anova Enterprises, Antares Pharma, Apellis Pharmaceuticals, Apex Ridge Consulting, Aphria, ApiJect Systems, Aposense, Applied DNA Sciences, Applied Genetic Technologies, APR Applied Pharma Research, Aprecia Pharmaceuticals, Apsen Farmacutica, AptarGroup, Aptar Pharma, Aptuit, Aquavit Pharmaceuticals, Aquestive Therapeutics, Arbor Biotechnologies, Arbutus, Arcoral Pharma, Arctic Vision, Arecor, Argentum Pharmaceuticals, argenx, Armata Pharmaceuticals, ARS Pharmaceuticals, Artios Pharma, Aruvant Sciences, Asahi Kasei Kuraray Medica, Ascendia Pharmaceuticals, Ascensia Diabetes Care, ASC Therapeutics, Asieris MediTech, Asimov, Asklepios Biopharmaceutical, Aspargo Laboratories, Aspen Pharmacare Canada, Assertio Therapeutics, Astellas Institute for Regenerative Medicine, Astellas Pharma, Astellas Pharma Europe, Astellas Pharma US, AstraZeneca, Athebio, Athenex, Atossa Therapeutics, Attralus, ATUM, Auburn University, Aucta Pharmaceuticals, Audentes Therapeutics, Aura Biosciences, AuraVax Therapeutics, Aurora Cannabis, AusHealth, Autodesk, Autotelic, Auxly Cannabis Group, Avacta, Avance Biosciences, Avance Clinical, Avanos Medical, Avantor, Avectas, Avenue Therapeutics, AviadoBio, Avicanna, Avidea Technologies, Avior Bio, AVIR Pharma, Avista Therapeutics, Avita Therapeutics, Avrobio, AXIM Biotechnologies, Axovant Gene Therapies, Aytu BioPharma, AzurRx BioPharma, Bausch & Lomb, Bausch Health Companies, Baxter International, Bayer, Baylor College, Bazelet, B Braun, BDD Pharma, Beam Therapeutics, Bebig, Becton Dickinson, Ben-Gurion University, Benitec Biopharma, Berkeley Lights, Berkshire Biomedical, Besins Healthcare, Bespak, Bespoke Gene Therapy Consortium, BetterLife Pharma, BevCanna, Bexson Biomedical, Beyond Air, BGN Technologies, Bhami Research, Bharat Biotech, Bial, Bicycle Therapeutics, Bigfoot Biomedical, Bill and Melinda Gates Foundation, BIND Therapeutics, Binex, Bio-Techne, Bio-Thera Solutions, Bioarc, biOasis Technologies, BIOASTER, BioAxone BioSciences, Biobot Surgical, BioCardia, BIOCORP, BioCorRx, BioDelivery Sciences, Bio DG, Biogen, Bioharmony Therapeutics, Biohaven Pharmaceuticals, BioInvent, BioKey, BioLingus, Biological E, Biologix FZCo, BioMarin Pharmaceutical, Biomedical Advanced Research and Development Authority, BioMed X Innovation Center, BiomX, Bionaut Labs, Bionic Sight, BioNTech, BionX Medical Technologies, BioNxt Solutions, Biophage Pharma, Biopharmaceutical Research Company, BiopharmX, BioQ Pharma, BioRAE, Biorchestra, BioSenic, BioSig Technologies, Biotechnology and Biological Sciences Research Council (BBSRC), Biotheus, BioVectra, Bioverativ, BioXcel, Birdie Biopharmaceuticals, Blackstone, Bluebird Bio, BlueRock Therapeutics, BlueWillow Biologics, BNC Korea, Boehringer Ingelheim, Bora Pharmaceuticals, Braeburn Pharmaceuticals, Brammer Bio, Breath of Life International, Breckenbridge Pharmaceutical, BriaCell Therapeutics, BridgeBio Pharma, Bridge Medicines, Brigham and Women's Hospital, BrightFocus Foundation, Brill Pharma, Bristol-Myers Squibb, BRNT, Broad Institute, Bryn Pharma, C-Tri, Cabaletta Bio, Cadila Pharmaceuticals, Calidi Biotherapeutics, California Institute for Biomedical Research, California Institute for Regenerative Medicine, California Institute of Technology, Calimmune, Calyptus Pharmaceuticals, Camargo Pharmaceutical Services, Camarus, Cambridge Healthcare Innovations, CamDiab, Cam Med, Camurus, CANbridge Pharmaceuticals, Cancer Prevention and Research Institute of Texas, Candela, Candel Therapeutics, Cannabics Pharmaceuticals, CannaKids, Cannaponics, CannaRoyalty, CannaSkin, Cannassure Therapeutics, CanniMed Therapeutics, CannPal Animal Therapeutics, Cann Pharmaceutical Australia, Canntab Therapeutics, Canopy Growth, CanSinoBIO, Cantabria Pharma, Capillary Biomedical, Capsida Biotherapeutics, Capsigen, Cara Therapeutics, Caravan Biologix, CARB-X, Cardiome Pharma, Cardiovascular Systems, CareTaker Medical, Caris Life Sciences, Carisma Therapeutics, Carna BioSciences, Carnegie Mellon University, CarThera, Casebia Therapeutics, Case Western Reserve University, CASI Pharmaceuticals, Cassiopea, Catalent, CBx Data Labs, CC Biotechnology, Ceapro, Cedars-Sinai Medical Center, Celanese, Celgene, Cell and Gene Therapy Catapult, Cellares, Cella Therapeutics, Cell Care Therapeutics, Cellectar Biosciences, Cellevolve Bio, Celling Biosciences, Cellix Bio, Cell Mogrify, Cell Point, CellProThera, Cell Signaling Technology, Cell Therapy Manufacturing Center, Celltrion, Celularity, Center for Breakthrough Medicines, Center for Genomic Regulation, Centers for Disease Control and Prevention, Central Admixture Pharmacy Services, Centre for Commercialization of Regenerative Medicine (CCRM), Centre for Human Drug Research, Centro de Investigación Biomédica en Red de Salud Mental, Cequr, Cevec Pharmaceuticals, Chansu Vascular Technologies, Charles River Laboratories, Chemesis, Chiesi Farmaceutici, Chiesi Global Rare Diseases, Children's Hospital of Philadelphia, Children's Medical Research Institute, Children's National Medical Center, China Grand Pharmaceutical, China Medical System, Chiome Bioscience, Chugai Pharmaceutical, Cingulate, Cipher Pharmaceuticals, Cipla, Circassia, Circio, Citius Pharmaceuticals, Citrine Medicine, City of Hope, Civica Rx, Clear Guide Medical, ClearPoint Neuro, Clearside Biomedical, Cleveland Clinic, Cleveland Diabetes Care, Cleveland University Hospitals, ClinConnect, Clinical Trial and Consulting Services, CliniFusion, CloudCath, CMIC, CMS Aesthetics, CMS Medical, CMT Research Foundation, Coalition for Epidemic Preparedness Innovations, Coave Therapeutics, Cobra Biologics, Cocoon Biotech, Codiak BioSciences, Cognate BioServices, Collegium Pharmaceuticals, Colorcon, Columbia Care, Columbia University, CombiGene, Comera Life Sciences, Common Sensing, Companion Medical, Complix, Conduit Pharmaceuticals, Consegna Pharma, ConserV Bioscience, Consilient Health, Consort Medical, Context Therapeutics, ContraFect, Cook Biotech, COPD Foundation, CorMedix, Cornell University, Cornerstone Animal Health, Corning, Coronado Biosciences, Corsair Pharma, Cortigent, Cosmo Pharmaceuticals, Coya Therapeutics, CPI International, Credence MedSystems, Crescita Therapeutics, CRISPR Therapeutics, Cristal Therapeutics, Crohn's and Colitis Foundation of America, CROMA Pharma, Cronos Group, Crown Laboratories, CR Pharma, CrystecPharma, CSIRO, CSL Behring, CS Pharmaceuticals, CTT Pharmaceutical, CTX Technology, Cumberland Pharmaceuticals, Curadigm, Cure Genetics, CURE Pharmaceutical, Curigin, Currax Pharmaceuticals, Cutanea Life Sciences, Cutia Therapeutics, Cyagen Biosciences, Cybin, Cycle Pharmaceuticals, Cyclo Therapeutics, Cyndea Pharma, Cyprium Therapeutics, Cyrano Therapeutics, Cystic Fibrosis Foundation, Cystic Fibrosis Trust, Cytoo, Cytovance Biologics, D&D Pharmatech, D. Western Therapeutics Institute, Daewoong Pharmaceutical, Daiichi Sankyo, Dalhousie University, Dance Biopharm, Dare Bioscience, DarioHealth, Dartmouth College, DBV Technologies, DCM, Decibel Therapeutics, Defense Advanced Research Projects Agency, Defense Health Agency (US), Defense Threat Reduction Agency, DEKA Research and Development, Delcath Systems, Delivra, Delpor, DelSiTech, Delta 9 Cannabis, Denali Therapeutics, Department of Defense, DepoMed, Dermira, Desert Medical Campus, Desktop Genetics, DexCom, Diabeloop, Dimension Therapeutics, DiNAQOR, Diomics, DisperSol Technologies, Diurnal, Dixie State University, Dorizoe Lifesciences, Dr. Reddy's Laboratories, Dr Bragi Company, Dr Kerklaan Therapeutics, DS Biopharma, Duke University, Durect, Dynasil, Dyno Therapeutics, Dyve Biosciences, Eagle Pharmaceuticals, Eastman Chemical Company, ECM Therapeutics, Editas Medicine, EffRx Pharmaceuticals, EG Gilero, Egis, Ei.Ventures, Eikonoklastes Therapeutics, EirGen Pharma, Eirion Therapeutics, Eisai, Elasmogen, Elcelyx Therapeutics, Elektrofi, ElevateBio, Eleven Biotherapeutics, Eligo Bioscience, Eli Lilly, Elute, Emerald Health Therapeutics, Emery Pharma, Emmaus Life Sciences, Emory University, Empa, Emtora Biosciences, Enable Injections, Enalare Therapeutics, ENA Respiratory, EnBiotix, Endo International, Endo Ventures, Enesi Pharma, enGene, Enlivex, Ennaid Therapeutics, Ensemble Therapeutics, Ensoma, Entegra Laboratories, Entera Bio, Enteris Biopharma, Enterprise Therapeutics, Entos Pharmaceuticals, Entrada Therapeutics, Enveric Biosciences, Enzymatica, EOFlow, EPI Health, Erasmus University Medical Center, ERS Genomics, ErVimmune, EsoCap, Espero Biopharma, Esteve, eTheRNA immunotherapies, Ethris, Ethypharm, Eton Pharmaceuticals, Eu Hwa, Eunice Kennedy Shriver Institute of Child Health and Human Development, Eureka Therapeutics, Eurofarma, European Union, European Union Regional Development Fund, EUSA Pharma, Eve & Co, Everads Therapy, Evestra, Evofem, Evoke Pharma, EVOQ Therapeutics, Evox Therapeutics, Exact Therapeutics, Exeltis, Exonate, Exopharm, Exothera, Expression Therapeutics, ExxPharma Therapeutics, EyeCRO, Eyegate Pharmaceuticals, Eyenovia, EyePoint Pharmaceuticals, Eyevance, F1 Oncology, Fagron, Famy Life Sciences, Fareva Holding, Farmalider, Federal Ministry of Education and Research (BMBF), Feldan Therapeutics, Felix Biotechnology, Ferndale Pharma Group, Ferring Pharmaceuticals, Finch Therapeutics, Fine Foods & Pharmaceuticals N.T.M., First Wave Bio, Flexion Therapeutics, Flower One, Fluidda, Fluid Pharma, Fluum, Flynn Pharma, Foamix Pharmaceuticals, Food and Drug Administration (FDA), Forcefield Therapeutics, ForDoz Pharma, Foresee Pharmaceuticals, Forge Biologics, Formac Pharmaceuticals, Formosa Pharmaceuticals, Fortify Therapeutics, Fortress Biotech, Forty Seven, Foundation Fighting Blindness, Foundation to Fight H-ABC, Four 20 Pharma, Fred Hutchinson Cancer Research Center, Freeline Therapeutics, FSD Pharma, Fujifilm Diosynth Biotechnologies, Future Fields, G-Con, Gaeta Therapeutics, Galen, GB Sciences, GC Biopharma, GC Pharma, Gebro Pharma, GE Healthcare, Gen9, Genco Sciences, GeneCraft, GenEdit, Genelux, Genenta Science, Genentech, GeneQuine Biotherapeutics, Generation Bio, Generation Biotech, Genethon, Genetic Immunity, Genevant Sciences, Genexine, Genfit, Genisphere, GenKOre, Genosera, Genovis, Genprex, Gensaic, GenScience Pharmaceuticals, GenScript Biotech, GenScript ProBio, GentiBio, Genuv, Genzyme, Geocann, Georgetown University, Georgia Tech Research Corporation, GeoVax, Gerresheimer, Getz Healthcare, Ghent University, Giiant Pharma, Gilead Sciences, Ginkgo BioWorks, Gladstone Institutes, Glaukos, Glenmark Pharmaceuticals, Glenmark Pharmaceuticals S.A., Globe Med Tech, Glooko, GlycoBac, Gradalis, Graviton Bioscience, Great Ormond Street Hospital (GOSH), Green Cross LabCell, Greene Street Pharmaceuticals, Grenco Science, Grifols, Gritstone Bio, Grunenthal, GSK, GVK Biosciences, GW Pharmaceuticals, Gyroscope Therapeutics, H&T Presspart, Hadassah Medical Center, HaemaLogiX, Haisco Pharmaceutical, HAI Solutions, Halodine, Halo Pharmaceutical, Halozyme Therapeutics, Hangzhou Chance Pharmaceuticals, Hansa Biopharma, Harm Reduction Therapeutics, Harrow Health, Harvard University, Haselmeier, HCA Healthcare, HCmed Innovations, HDT Bio, Healix, Health2Sync, Health Canada, Hebrew University of Jerusalem, Helix BioPharma, Helsinn Healthcare, Heqet Therapeutics, Herantis, Heumann Pharma Generics, Higgs Boson Health, High12 Brands, Highland Therapeutics, Hikma Pharmaceuticals, Hill Dermaceuticals, Hillstream BioPharma, HLS Therapeutics, Hoffmann La Roche, Hofseth BioCare, Homology Medicines, Honeywell, Hookipa Pharma, Horizon Discovery, Horizon Pharma plc, Horizon Therapeutics, Hospital for Special Surgery, Hoth Therapeutics, Hovione, Hunterian Medicine, Huons, Hyloris Pharmaceuticals, Hyphens, Hyundai Pharmaceutical, i2c Pharmaceutical Services, i2O Therapeutics, IACTA Pharmaceuticals, Iaso Therapeutics, Icahn School of Medicine at Mount Sinai, iCAN:Israel-Cannabis, ICB Pharma, Ice + Jam, iCeutica, Ichor Medical Systems, Iconovo, Idorsia, iECURE, IGEA Clinical Biophysics, Ikarovec, Ilera Holistic Healthcare, ImaginAb, Imbrium Therapeutics, Immetas Therapeutics, Immune System Regulation, ImmunGene, ImmunityBio, ImmunoForge, Immunomic Therapeutics, Immunovaccine, ImmVira, Impel NeuroPharma, Imperial Brands, Imperial College London, Imperial Innovations, Imprimis Pharmaceuticals, Imugene, Incannex Healthcare, Inceptua, InCube Labs, Incyte, Indee Labs, Indivior, Inexia, Infectious Disease Research Institute (IDRI), Inflammasome Therapeutics, InfuSystem Holdings, InfuTronix Solutions, iNGENu, Inhalation Sciences, Inhalon Biopharma, Inhibrx, InMed Pharmaceuticals, InnarisBio, InnoBation, InnoPharmax, Innosuisse, Innovare, Innovate UK, Innovation Pharmaceuticals, Inovio Pharmaceuticals, InProTher, Inscripta, Inserm, InsightRX, InSitu Biologics, Insmed Inc, Inspira Pharmaceuticals, Inspirevax, Inspirion Delivery Sciences, Institute of Child Health, Institute of Neurodegenerative Diseases, Instituto de Biologia Experimental e Tecnológica, Instituto de Ciencias Farmaceuticas, Institut Pasteur, Insulet, Insys Therapeutics, INTACT Solutions, Intarcia Therapeutics, Intas Pharmaceuticals, Intec Pharma, Integral Molecular, IntelGenx, Intellego Technologies, Intellia Therapeutics, Intellipharmaceutics, Interbiome, International AIDS Vaccine Initiative, International Vaccine Institute (IVI), Intract Pharma, Intralytix, Intratus, Intravacc, iNtRON Biotechnology, Inventia Healthcare, InvisiShield Technologies, InVixa, Ionis Pharmaceuticals, Ipsen, IriSys, Iroko Pharmaceuticals, Ironwood Pharmaceuticals, iSage Rx, Isosceles Pharmaceuticals, Israeli National Authority for Technological Innovation, iSTAR Medical, Italfarmaco, iTeos Therapeutics, Itrom Pharmaceutical Group, iVeena Delivery Systems, Ivenix, Iveric Bio, iVexSol, iX Biopharma, Jacksonville Pharmaceuticals, Jaeb Center for Health Research Foundation, JanOne, Janssen Biotech, Janssen Pharmaceuticals, Janssen Research & Development, Japan Tobacco, Jasper Therapeutics, Jazz Pharmaceuticals, JCR Pharmaceuticals, Jenner Institute, Jenthera Therapeutics, Jiangsu Aosaikang Pharmaceutical, Jiangsu NHWA Pharmaceutical, Jiangsu Tainuo, Ji Xing Pharmaceuticals, J Molner, Johns Hopkins University, Johnson & Johnson Innovation, JOS Pharmaceuticals, Jounce Therapeutics, Journey Medical, JSC Pharmadis, JSR, Juniper Pharmaceuticals, Juno Pharmaceuticals Canada, Juno Therapeutics, Juvenile Diabetes Research Foundation, Juyou Biotechnology, K2M, Kali Care, KaliVir Immunotherapeutics, Kalos Therapeutics, Kalytera Therapeutics, Kanabo Research, Kancera, Kaneka, Karolinska Institute, Kastle Therapeutics, KBI BioPharma, KC Pharmaceuticals, KemPharm, Kibur Medical, Kindeva Drug Delivery, Kira Pharmaceuticals, Kiromic Biopharma, Kissei Pharmaceutical, Klaria, Knight Therapeutics, Korea Advanced Institute of Science and Technology, Koru Medical Systems, Kriya Therapeutics, Kurve Technology, KVK-Tech, Kyowa Hakko Kirin, Kyverna Therapeutics, L-3 Communications, Laboratoires Thea, Laboratorios Ordesa, Laboratory Corporation of America, Lacerta Therapeutics, Laevoroc Oncology, Lannett, Lantheus Holding, Lauren Sciences, Lawrence Livermore National Laboratory, Lee Moffitt Cancer Center, Leiden University, Leidos, LeMaitre Vascular, Leona M and Harry B Helmsley Charitable Trust, LEO Pharma, Lesaffre, Leukocare, Lexaria Bioscience, LEXEO Therapeutics, Leyden Laboratories, LG Chem, LianBio, Ligandal, Ligand Pharmaceuticals, Lightlake Therapeutics, Lineage Cell Therapeutics, Link Health, LIPAC Oncology, Lipidor, Lipocine, LipoCure, LipoVac, Liuqiang Medical Technology, Livzon Pharmaceutical, Lobsor Pharmaceuticals, Locate Therapeutics, Locus Biosciences, LogicBio Therapeutics, Lonza, Los Altos Pharmaceuticals, Lotus Pharmaceuticals, LTS Lohmann Therapie-Systeme, Lubrizol, Lucideon, Lumara Health, Lumen Biomedical, Lumenis, Luminary Therapeutics, Lumosa Therapeutics, Lunatus, Lundbeck, Lupagen, Lupin, Lupin Pharmaceuticals, Luye Pharma Group, Lyndra Therapeutics, Lyomark Pharma, Lyra Therapeutics, Lysogene, Macquarie University, Magenta Therapeutics, Magle Chemoswed, Malmo University, MangoGen Pharma, Mannin Research, MannKind Biopharmaceuticals, Mapi Pharma, Marina Biotech, Marinomed Biotechnologie, Marinus Pharmaceuticals, Mark Foundation for Cancer Research, Maruho, Massachusetts Eye and Ear Infirmary, Massachusetts General Hospital, Massachusetts Institute of Technology, Massachusetts Life Sciences Center, Matica Biotechnology, Matinas Biopharma, Max-Delbruck Center for Molecular Medicine, Maxcyte, Mayo Clinic, Mayo Clinical Ventures, MBF Therapeutics, MC2 Therapeutics, McMaster University, MD Anderson Cancer Center, MDimune, Medac, Med Alliance, Medherant, MedicaSafe, Medidata Solutions, MediGene, Medigen Vaccine Biologics, Medigus, Medimetriks, MedImmune, MedinCell, Medinova, MediPharm Labs, Medison Pharma, Medlab Clinical, MedLite ID, Medolife Rx, Medovate, MedPharm, Medsenic, Medspray, Medtronic, Meiji Seika, MeiraGTx, Melt Pharmaceuticals, Memorial Sloan Kettering Cancer Center, Menarini, Menarini Asia-Pacific, Mentholatum Company, MentiNova, Merck and Co, Merck KGaA, Meroven, Merrimack Pharmaceuticals, Metagenomi, Meta Healthcare, MHC Medical Products, Michael James Enterprises, Microbion, Microdermics, Micron Biomedical, Microsoft, Midatech Pharma, MigVax, Mikart, Milagro Pharmaceuticals, MilliporeSigma, MIM Software, Mind Medicine, Miravo Healthcare, Mirum Pharmaceuticals, Mission Bio, Mitsubishi Chemical, Mitsubishi Tanabe Pharma, Moberg Pharma, Moderna, Moebius Medical, Molecular Targeting Technologies, MolMed, Monarch Biosciences, Monash University, MonoSolRx, MoonLake Immunotherapeutics, Morgenesis, Mosaic ImmunoEngineering, Mosanna Therapeutics, Mount Sinai Health System, MSD, Mundipharma, Muscular Dystrophy Association, Mustang Bio, Mycrodose Therapeutics, Myeloid Therapeutics, Mylan Laboratories, Mylan Pharmaceuticals, Myrtelle, Nanexa, Nanite, Nanjing Leads Biolabs, Nanocarry Therapeutics, Nanoform, Nanologica, Nanomerics, NanoPass Technologies, Nanopharm, Nano PharmaSolutions, NanoProteagen, Nanoscope Therapeutics, NanoSmart Pharmaceuticals, NanoSphere Health Sciences, Nanotechnology Characterization Laboratory, NaNotics, Nanotronics Health, NantOmics, NapaJen Pharma, National Cancer Institute, National Center for Advancing Translational Sciences (NCATS), National Eye Institute, National Healthcare Services (NHS), National Heart, Lung and Blood Institute, National Institute for Environmental Health Sciences, National Institute of Allergy and Infectious Diseases, National Institute of Child Health and Human Development, National Institute of Neurological Disorders and Stroke, National Institute on Aging, National Institute on Drug Abuse (NIDA), National Institutes of Health, National Medical Products, National Research Council Canada, National Research Council of Canada, National Resilience, National Science Foundation, Nationwide Children's Hospital, Navigo Proteins, Navy Medical Research Centre, NEC, NecstGen, Nemaura Pharma, NEMUS Bioscience, NeoCura Bio-Medical Technology, NeOnc Technologies, Neoregen Biotech, Neos Therapeutics, Nephron Dx, Nephron Pharmaceuticals, NE Scientific, Nestle Health Science, NeuCen BioMed, Neumentum, Neuracle Genetics, Neuramedy, Neurelis, Neurgain Technologies, Neurimmune Therapeutics, Neurim Pharmaceuticals, Neurochase, Neurocrine Biosciences, NeuroOne, Neurophth Therapeutics, NeuroRx, NeuroVive Pharmaceutical, NeuRx Pharmaceuticals, Nevakar, New Age Nanotech, NewCanna Hub, Newsoara Biopharma, Newsummit Biopharma, New York University School of Medicine, Neximmune, Nextage Therapeutics, Nextleaf Solutions, Nicox, Nicoya, Nightstar Therapeutics, Nirvana Life Sciences, NitricGen, Nitto Denko, NLS Pharmaceutics, Nocion Therapeutics, Noga Therapeutics, Nordic Pharma Group, Northwestern University, Novaceutical Sciences, Novaliq, Nova Mentis Life Science, Novan Therapeutics, Novartis, Novasep, Noveome Biotherapeutics, Novo Nordisk, NRx Pharmaceuticals, NSW Medical Device Fund, NTC, Nu-med Plus, Nuance Pharma, Nucorion, NuMedii, NurExone Biologic, Nuritas, NutraFuels, Nutriband, Nuvothera, NYU Grossman School of Medicine for Preclinical and Clinical Research, NYU Langone Medical Center, Oakrum Pharma, OBJ, Ocugen, Ocular Therapeutics, Ocular Therapeutix, Oculis, Oculogenex, Ocumension Therapeutics, Ocuphire Pharma, Ohio State Innovation Foundation, Omeq Medical, Omnicell, Oncology Pharma, OncoNano Medicine, Onconova Therapeutics, Oncorus, OncoSec Medical, Oncotelic, OnDosis, One Drop, ONK Therapeutics, Ono Pharmaceutical, Ophthotech, Opiant Pharmaceuticals, OPKO Biologics, OPKO Health, OptiBiotix, Optifye Therapeutics, Optimeos Life Sciences, Optimist Inhaler, OptiNose, Opus Genetics, Oragenics, Orbis, Orbit Biomedical, Orchard Therapeutics, Orchestra BioMed, Oregon Health Sciences University, Oregon National Primate Research Center, Orexigen Therapeutics, Orexo, Organogenesis, Orgenesis, Ori Biotech, ORIC Pharmaceuticals, Orion, Orion Biotechnology, Orphan Europe, Osivax, Osmotica Pharmaceuticals, Ossianix, Otsuka, Ovation Science, Ovensa, Ovid Therapeutics, OWC Pharmaceutical Research, Owen Mumford, Oxford BioMedica, Oxford Genetics, Oxgene, Oxyrane UK, Oyster Point Pharma, Pacira Biosciences, Palisade Bio, Pall Corporation, Palvella Therapeutics, Panaxia, Pancryos, Pantherna Therapeutics, Papyrus Therapeutics, Paragon Bioservices, Parexel, Passage Bio, Passport Food Safety Solutions, Patara Pharma, Pax Labs, PaxVax, PellePharm, PeptiDream, Peptron, Perelman School of Medicine, Pernix Therapeutics, Perrigo, PersonGen BioTherapeutics, Peter MacCallum Cancer Institute, Pfizer, Phagelux, PharmaEngine, PharmaIN, PharmaJet, Pharmanest, Pharmanovia, Pharma Science, Pharmastrip, Pharmathen, PharmaTher, Pharmatronic, PharmEnable, Pharos Life Corporation, Phasex, Phebra, Pherecydes Pharma, Pherin Pharmaceuticals, Phillips-Medisize, Phio Pharmaceuticals, Phosphagenics, Photocure ASA, Physiomics, PIC, Picosun, Pieris Pharmaceuticals, Pierre Fabre, Pierre Fabre Dermatologie, PillTracker, Piramal, Pivot Pharmaceuticals, Planet 13, PlantEXT, PlasmidFactory, Plasticell, Plus Therapeutics, Pneuma Respiratory, Pneuma Systems, Pohang University Of Science And Technology, Pohl Boskamp, Polyganics, Polyplus Transfection, Polyrizon, Population Council, Portage Glasgow, Portage Pharmaceuticals, Portal Instruments, Poseida Therapeutics, Praxis, Preceyes, Precigen, Precise Biometrics, Precision Ocular, Precision Virologics, Pregene Biopharma, Presage Biosciences, Pressure BioSciences, Prevail Therapeutics, Privo Technologies, ProBioGen, Procaps, Processa Pharmaceuticals, Progenity, Prokarium, ProLynx, Propella Therapeutics, Propeller Health, Pro Pharmaceuticals, Protalix BioTherapeutics, ProteoNic, ProtoKinetix, Proveca, Provecs Medical, Provepharm, Proveris Scientific, PROVIREX Genome Editing Therapies, Proximagen Group, Psilera, PsiOxus Therapeutics, pSivida, Psycheceutical Bioscience, Public Health England, Pulmatrix, Pulmonomy, Pulmotect, Purdue Pharma, Purdue University, PureTech Health, Purnovate, Qnovia, Quinta-Analytica, Quotient Clinical, QureTech Bio, rAAVen Therapeutics, Radient Technologies, Rafa Pharmaceuticals, Rallybio, Rambam Medical Center, Rani Therapeutics, Ra Pharmaceuticals, Rapid Dose Therapeutics, Ray Therapeutics, Recipharm, Recordati, Recro Pharma, RedHill Biopharma, ReForm Biologics, Regeneron Pharmaceuticals, Regenxbio, ReiThera, ReLeaf Europe, Relief Therapeutics, ReNeuron, Renovacare, Renova Therapeutics, RenovoRx, Rentschler Biotechnologie, Rescue Hearing, Resilience, Respira Therapeutics, RespireRx Pharmaceuticals, Resyca, Revive Therapeutics, Revogenex, Rexahn Pharmaceuticals, Reyon Pharmaceuticals, Rhinomed, Rhoshan Pharmaceuticals, Rhythm Pharmaceuticals, Rimidi, Ripple Therapeutics, Roche, Rocket Pharmaceuticals, Roivant Sciences, Rokote Laboratories, Roswell Park Cancer Institute, Rothman Orthopaedic Institute, Rousselot, RS BioTherapeutics, Rubedo Life Sciences, Russian Direct Investment Fund, Rutgers University, Rznomics, Sable Therapeutics, Saint Louis University, Salient Surgical Technologies, Salus Pharma, Samabriva, Samsung Electronics, Samyang Biopharmaceuticals, Sandoz, Sangamo Therapeutics, Sanofi, SaNOtize Research and Development, Sante Laboratories, Santen Pharmaceutical, Santhera Pharmaceuticals, SarcoMed USA, Sarepta Therapeutics, Sartorius, Sartorius Stedim Biotech, Satio, Sato Pharmaceutical, Satsuma Pharmaceuticals, Savara Pharma, Scandion Oncology, Schott, Schreiner Group, Sciarra Laboratories, Science Foundation Ireland, SciSparc, scPharmaceuticals, SCTbio, Seal Rock Therapeutics, Searchlight Pharma, Seattle Children's Therapeutics, Sedor Pharmaceuticals, Seelos Therapeutics, Selecta Biosciences, SELLAS Life Sciences Group, SemaThera, Sementis, Senju Pharmaceutical, Sensei Biotherapeutics, Sensorion, Sensory Cloud, Seqirus, SeraNovo, Sesen Bio, Seurat Therapeutics, SFC Fluidics, Shandong Luoxin Pharma, Shanghai Haohai Biological Technology, Shape Therapeutics, Sharps Technology, Shasqi, Shenzhen Smoore Technology, Shin Nippon Biomedical Laboratories, Shinshu University, Shionogi, Shire Laboratories, Shire Pharmaceuticals, SHL Medical, Showa Denko, Signum Biosciences, Simcere Pharmaceuticals, Simulations Plus, SipNose, Sirion Biotech, Sirtex Medical, SiSaf, SiteOne Therapeutics, Skinvisible, Skycare Compounding Labs, SkyePharma, Skyline Therapeutics, Skyline Vet Pharma, Smiths Medical, SocialDiabetes, Societal CDMO, Soin Neuroscience, Sol-Gel, Solasia Pharma, Solid Biosciences, Solmic Research, Soluble Biotech, Solural Pharma, Solve GNE, SomaServe, Sono-Tek, Sonoma Pharmaceuticals, SonoThera, Sorrel Medical, Sorrento Therapeutics, Sorse Technology, Sosei Heptares, Southwest Research Institute, Spanish National Research Council, SparingVision, Spark Therapeutics, Sparsha, Spaulding Clinical Research, Spectrum Pharmaceuticals, SpineThera, SpliceBio, SQ Innovation, SQZ Biotech, SRI International, St. Jude Children's Research Hospital, STADA Arzneimittel, Stanford University, Starpharma, Starton Therapeutics, St Elizabeth Healthcare, Stevanato, St Jude Medical, Strategic Science and Technologies, StrideBio, Strides Pharma Science, Strm.Bio, Subcuject, SUDA Pharmaceuticals, Summit Biosciences, Sundial Growers, Sunovion Pharmaceuticals, Sun Pharmaceutical, SunTerra Biotechnology, Suono Bio, Supreme Cannabis, Suzhou NeuPharma, Swedish Research Council, SymBio Pharmaceuticals, Symbiosis, Symvivo, Synairgen, Synpromics, Syntegon, Synthetic Biologics, Synthonics, Tabula Rasa HealthCare, Tactical Relief, Taiba, Taisho Pharmaceutical, Taiwan Liposome Company, Takeda Pharmaceutical, TALLC, Tamid Bio, Tandem Diabetes Care, Tanner Pharmaceuticals, Targovax, Tauriga Sciences, Taysha Gene Therapies, TEDOR Pharma, Teewinot Life Sciences, Teikoku Pharma USA, Telix Pharmaceuticals, Temple University, Tenacia Biotechnology, TerSera Therapeutics, Terumo, Terumo Blood and Cell Technologies, Tesaro, Tetherex Pharmaceuticals, Tetra Bio-Pharma, Teva Pharmaceutical Industries, Teva Pharmaceuticals USA, Texcell, TFF Pharmaceuticals, TFS Corporation, TGen Drug Development, The Native Antigen Company, TheracosBio, Therakine, Theramex, Therapeutics Incorporated, TherapeuticsMD, Therapix Bio, Therapyx, Theravectys, Therios Healthcare, Thermo Fisher Scientific, Third Pole Therapeutics, Thomas Jefferson University, Threshold Pharmaceuticals, Tianjin CanSino Biotechnology, Tiba Biotech, Tidepool, Tilray, TILT Biotherapeutics, Tioga Research, Titan Pharmaceuticals, TLC BioSciences, TONIX Pharmaceuticals, Toray, Torii Pharmaceutical, Toshiba, Touchlight, Towa Pharmaceutical, Transcoject, Transdermal Delivery Solutions, Transgene, Trevi Therapeutics, Triastek, Trieza Therapeutics, TriSalus Life Sciences, Tris Pharma, TRPharm, True North Cannabis, Turnstone Biologics, Twist Bioscience, twoXAR, Tyligand Bioscience, TypeZero Technologies, Ubiquigent, UCB, UK Cystic Fibrosis Gene Therapy Consortium, UK Government, Ultragenyx Pharmaceuticals, Umoja Biopharma, Unilife, UNION Therapeutics, UniQuest, UniQure, United Nations Children Fund, United Therapeutics, Univercells, Universidad de Cadiz, Universidad De Sevilla, Universidad de Seville, University of Alabama at Birmingham, University of Antwerp, University of Basel, University of California, Davis, University of California Berkeley, University of California Los Angeles, University of California San Francisco, University of Chicago, University of Cologne, University of Colorado, University of Connecticut, University of Edinburgh, University of Florida, University of Florida Research Foundation, University of Geneva, University of Georgia, University of Glasgow, University of Helsinki, University of Houston, University of Iowa, University of Kansas, University of Leeds, University of Leipzig, University of Liverpool, University of Manchester, University of Maryland, University of Massachusetts, University of Massachusetts Medical School, University of Miami, University of Minnesota, University of Missouri, University of Nebraska, University of New South Wales, University of North Carolina, University of Notre of Dame, University of Nottingham, University of Oxford, University of Pennsylvania, University of Pennsylvania School of Veterinary Medicine, University of Pittsburg, University of Pittsburgh, University of Prince Edward Island, University of Sheffield, University of Sydney, University of Tennessee, University of Texas, University of Texas Southwestern Medical Center, University of Virginia, University of Western Sydney, University of Wisconsin-Madison, Upadia, Uppsalagruppen Medical, Upsher-Smith, UroGen Pharma, US Army, US Army Medical Research and Material Command, US Army Medical Research Institute of Infectious Diseases, US Biologic, US Government, Utrecht University, Vaccibody, Vaccitech, Valeant Pharmaceuticals, Valens Company, Valeo Pharma, Valo Therapeutics, Vapium, Vaxalto Biotherapeutics, Vaxart, Vaxess Technologies, Vaxxas, Vect-Horus, Vectalys, Vector BioPharma, VectorBuilder, VectorY Therapeutics, Vectura, Veeva Systems, VerdePharmHealth, Verismo Therapeutics, Verndari, Verrica Pharmaceuticals, Vertex Pharmaceuticals, Verve Therapeutics, Vesselon, Vetter, ViaCyte, VIB, Vifor-Fresenius Medical Care Renal Pharma, ViGeneron, ViiV Healthcare, ViralClear Pharmaceuticals, Viralgen, Vir Biotechnology, Virginia Commonwealth University, Virica Biotech, Virpax Pharmaceuticals, VisionCare Ophthalmic Technologies, VistaGen Therapeutics, Visus Therapeutics, Vitanova Biomedical, Vitruvias Therapeutics, VivaCell Biotechnology Espana, Vivani Medical, Vivasc Therapeutics, VIVEbiotech, Vivera Pharmaceuticals, Vivet Therapeutics, Voronoi, Voyager Therapeutics, Vyriad, W.R.Grace, Wageningen University, Wakamoto Pharmaceutical, Walter Reed Army Institute of Research, Washington University in St Louis, Watson Laboratories, Weizmann Institute, Wellcome Trust, WellDoc, Wellman Center For Photomedicine, Welton Pharma, Werewolf Therapeutics, Westmead Institute for Medical Research, West Pharmaceutical Services, WhiteLab Genomics, Windgap Medical, Winhealth Pharma Group, W L Gore, World Health Organization, Worldwide Clinical Trials, WuXi Advanced Therapies, WuXi Biologics, Wuxi STA, Wyss Institute, Xanadu Bio, Xbrane Bioscience, Xcede Technologies, Xellia Pharmaceuticals, Xenon Pharmaceuticals, XERIS Pharmaceuticals, Xisle Pharma Ventures Trust, XL-Protein, Xyphos Biosciences, Yale Cancer Center, Yale University, Yeda Research and Development Company, Yiling Wanzhou International Pharmaceuticals, Yissum Research Development, Yom Chai, Yposkesi, Ypsomed, Zambon, ZappRx, Zealand Pharma, Zelira Therapeutics, Zerion Pharma, Zhaoke (Hong Kong) Ophthalmology Pharmaceutical, Zhejiang Haichang Biotechnology, Zion Pharmaceuticals, Ziopharm Oncology, Ziphius Vaccines, Zomedica, Zosano Pharma, Zylo Therapeutics
Current Partnering reports provide insight into the trends and terms of partnering deals in the global life sciences sector.
Current Partnering reports are updated every six months to ensure the user has access to the latest announcements and trends in the topic focus of the report.
Current Partnering analysts review the deal data to provide an overview and analysis of deal trends, including example deals and terms.
Current Partnering reports source deal data from our proprietary deals and alliances database, Current Agreements. The database is updated daily by our analysts with new deals as they are announced globally by the company's party to the deal. In addition, deal records are updated with new data as it becomes available.
The data in the Current Agreements deals and alliances database is obtained from secondary sources such as publicly available industry sources including press releases, company presentations, investor presentations, company SEC filings, other company filings, company websites, conference presentations. Sources are identified to allow for user verification.
Current Partnering provides comprehensive coverage of the following partnering or deal types:
• Asset purchase
• Assignment
• Co-development
• Co-market
• Co-promotion
• Collaborative R&D
• Contract service
• CRADA
• Cross-licensing
• Development
• Distribution
• Equity purchase
• Evaluation
• Grant
• Joint venture
• Licensing
• Loan
• Manufacturing
• Marketing
• Option
• Promotion
• Research
• Royalty financing
• Settlement
• Spin out
• Sub license
• Supply
• Termination
• Warrant
Every deal record is fully categorized and includes the following data, where available:
• Industry sector
• Therapy areas
• Technology type
• Deal components
• Financial terms
• Stage of development
• Exclusivity
• Asset type
• Geographic focus
• Excluded geography
• Company press release
• SEC filing data including contract document
All financial amounts are converted to US$ using the exchange rate available on the date of deal announcement, enabling direct comparison of deal terms across international territories.
Financial data and contract documents displayed in deal records is obtained from public sources, where disclosed by the parties to the deal.
We found other products you might like!