Diagnostic Collaboration and Licensing Deals 2016-2023
Diagnostic Collaboration and Licensing Deals | Global coverage | Deal financials | Contract documents | Deal trends | Leading dealmakers | Collaboration, licensing, development, and research deals |Comprehensive deal directory 2016 to 2023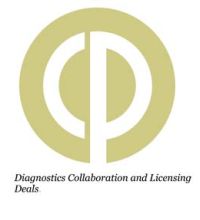 Publication date
November 2023
Product type
Research report
Available formats
PDF document
Diagnostic Collaboration and Licensing Deals provides a comprehensive understanding and unprecedented access to the diagnostic deals entered into by the worlds leading biopharma companies.
Fully revised and updated, the report provides details of diagnostic deals from 2016 to 2023.
The report provides a detailed understanding and analysis of how and why companies enter diagnostic deals. These deals tend to be multicomponent, starting with collaborative R&D, and commercialization of outcomes.
The report includes collaboration, development, research and licensing deals.
This report contains a comprehensive listing of 2087 diagnostic deals announced since 2016 including financial terms where available including links to online deal records of actual diagnostic partnering deals as disclosed by the deal parties. In addition, where available, records include contract documents as submitted to the Securities Exchange Commission by companies and their partners.
The initial chapters of this report provide an orientation of diagnostic dealmaking.
Chapter 1 provides an introduction to the report.
Chapter 2 provides an overview of the trends in diagnostic dealmaking since 2016.
Chapter 3 provides an overview of the leading diagnostic deals since 2016. Deals are listed by headline value.
Chapter 4 provides a comprehensive listing of the top 25 most active companies in diagnostic dealmaking with a brief summary followed by a comprehensive listing of diagnostic deals, as well as contract documents available in the public domain.
Chapter 5 provides a comprehensive and detailed review of diagnostic deals signed and announced since Jan 2016, where a contract document is available in the public domain.
Chapter 6 provides a comprehensive and detailed review of diagnostic partnering deals signed and announced since Jan 2016. The chapter is organized by specific diagnostic technology type in focus.
The report also includes numerous table and figures that illustrate the trends and activities in diagnostic deal making since 2016.
In addition, a comprehensive deal directory is provided organized by company A-Z, deal type and therapeutic target. Each deal title links via Weblink to an online version of the deal record and where available, the contract document, providing easy access to each contract document on demand.
Key benefits
Diagnostic Collaboration and Licensing Deals provides the reader with the following key benefits:
• Understand deal trends since 2016
• Browse diagnostic collaboration and licensing deals
• Benchmark analysis – identify market value of transactions
• Financials terms - upfront, milestone, royalties
• Directory of deals by company A-Z, deal type and therapy area
• Leading deals by value
• Most active dealmakers
• Identify assets and deal terms for each transaction
• Access contract documents - insights into deal structures
• Due diligence - assess suitability of your proposed deal terms for partner companies
• Save hundreds of hours of research time
Report scope
Diagnostic Collaboration and Licensing Deals is intended to provide the reader with an in-depth understanding of diagnostic trends and structure of deals entered into by leading biopharma companies worldwide.
Diagnostic Collaboration and Licensing Deals includes:
• Trends in diagnostic dealmaking in the biopharma industry
• Directory of diagnostic deal records covering pharmaceutical and biotechnology
• The leading diagnostic deals by value
• Most active diagnostic licensing dealmakers
Diagnostic Collaboration and Licensing Deals provides comprehensive access to available records for deals, including contract documents where available.
Analyzing contract agreements allows due diligence of:
• What are the precise rights granted or optioned?
• What is actually granted by the agreement to the partner company?
• What exclusivity is granted?
• What is the payment structure for the deal?
• How are sales and payments audited?
• What is the deal term?
• How are the key terms of the agreement defined?
• How are IPRs handled and owned?
• Who is responsible for commercialization?
• Who is responsible for development, supply, and manufacture?
• How is confidentiality and publication managed?
• How are disputes to be resolved?
• Under what conditions can the deal be terminated?
• What happens when there is a change of ownership?
• What sublicensing and subcontracting provisions have been agreed?
• Which boilerplate clauses does the company insist upon?
• Which boilerplate clauses appear to differ from partner to partner or deal type to deal type?
• Which jurisdiction does the company insist upon for agreement law?
Diagnostic Collaboration and Licensing Deals provides the reader with the following key benefits:
• Understand deal trends since 2016
• Browse diagnostic collaboration and licensing deals
• Benchmark analysis – identify market value of transactions
• Financials terms - upfront, milestone, royalties
• Directory of deals by company A-Z, deal type and therapy area
• Leading deals by value
• Most active dealmakers
• Identify assets and deal terms for each transaction
• Access contract documents - insights into deal structures
• Due diligence - assess suitability of your proposed deal terms for partner companies
• Save hundreds of hours of research time
Executive Summary
Chapter 1 – Introduction
Chapter 2 – Trends in diagnostic dealmaking
2.1. Introduction
2.2. Diagnostic deals over the years
2.3. Most active diagnostic dealmakers
2.4. Diagnostic deals by deal type
2.5. Diagnostic deals by therapy area
2.6. Diagnostic deals by industry sector
2.7. Deal terms for diagnostic deals
2.7.1 Diagnostic deals headline values
2.7.2 Diagnostic deal upfront payments
2.7.3 Diagnostic deal milestone payments
2.7.4 Diagnostic royalty rates
Chapter 3 – Leading diagnostic deals
3.1. Introduction
3.2. Top diagnostic deals by value
Chapter 4 – Most active diagnostic dealmakers
4.1. Introduction
4.2. Most active diagnostic dealmakers
4.3. Most active diagnostic deals company profiles
Chapter 5 – Diagnostic contracts dealmaking directory
5.1. Introduction
5.2. Diagnostic contracts dealmaking directory
Chapter 6 – Diagnostic dealmaking by technology type
Deal directory
Deal directory – Diagnostic deals by company A-Z
Deal directory – Diagnostic deals by deal type
Deal directory – Diagnostic deals by therapy area
Deal type definitions
About Wildwood Ventures
Current Partnering
Current Agreements
Recent report titles from Current Partnering

 
Table of figures
Figure 1: Diagnostic deals since 2016
Figure 2: Active diagnostic dealmaking activity – 2016 - 2023
Figure 3: Diagnostic deals by deal type since 2016
Figure 4: Diagnostic deals by therapy area since 2016
Figure 5: Diagnostic deals by industry sector since 2016
Figure 6: Diagnostic deals with a headline value
Figure 7: Diagnostic deals with an upfront value
Figure 8: Diagnostic deals with a milestone value
Figure 9: Diagnostic deals with a royalty rate value
Figure 10: Top diagnostic deals by value since 2016
Figure 11: Most active diagnostic dealmakers 2016 - 2023
Figure 12: Diagnostic deals by technology type since 2016
Pricing options
$3,995: single-user (encrypted file - one user/device)

$5,995: multi-user (encrypted file - up to 5 users/devices)

$9,995: company (unencrypted file)
Single and Multi-user license files are encrypted PDF documents. Details of how to access using Javelin3 PDF Reader will be provided at report delivery.
Company license files are not encrypted and can be accessed using a PDF Reader.
A full explanation of license type definitions can be found here.
Our guarantee
Price promise
We guarantee our prices are competitive. If you find the same report advertised at a lower price within 7 days of purchase, we will refund the difference.
Delivery Deadline
We guarantee that the report will be sent within the specified delivery times. In the unlikely case of a delay we may offer a partial refund as compensation. (Terms may apply)
Latest report
If an update is published within 30 days of your purchase, you will receive it absolutely free of charge.
Serious Security
We take your data and security seriously. See our privacy policy for details of how we manage your data.
All card payments are processed by Evalon.
Sales Support
If you have any questions about your report or are unhappy with the quality, we will do our best to resolve your query. Contact us direct.
Total Trust
Current Partnering is part of Wildwood Ventures Ltd., based in York, United Kingdom. We have been trading successfully online since 2009 and work with some of the most famous brands in the business. We carefully select our partners to ensure that the publications meet expectations of demanding customers.
2bPrecise, 2cureX, 3a-diagnostics, 3B Pharmaceuticals, 3Derm Systems, 3M, 4bases, 4D Molecular Therapeutics, 4D Path, 10X Genomics, 22nd Century, 23andMe, 221b Foundation, 1717 Life Science Ventures, A2 Biotherapeutics, A3P Biomedical, Abaxis, Abbott Laboratories, Abbvie, Abcam, Abingdon Health, Abionic, Abramson Cancer Center, ABX, Academic Breast Cancer Consortium, Accelerate Diagnostics, Accelerate Technologies, Accudata Systems, AccuGenomics, AccuLine, Accurate Diagnostic Laboratories, Accuray, AccuStem Sciences, Achaogen, AchilleS Vaccines, Acibadem University, AC Immune, Acoustic MedSystems, ACROBiosystems, Actelion, Actome, Acumen Diagnostics, Acutus Medical, AdAlta, Adaptive Biotechnologies, AdaptivEndo, Adaptive Phage Therapeutics, ADC Therapeutics, Adeptrix, Adial Pharmaceuticals, Aditx Therapeutics, Admera Health, ADT Altona Diagnostic Technologies, Advanced Accelerator Applications, Advanced Animal Diagnostics, Advanced Cell Diagnostics, Advanced Chemistry Development, Advanced Human Imaging, Advanced Nuclear Medicine Ingredients, Aegea Biotechnologies, AEterna Zentaris, Afero, Africa Centres for Disease Control and Prevention, Africa Medical Supplies Platform, Africa Union, Age Labs, Agena Bioscience, Agendia, Agilent Technologies, Agiomix FZ, Agios Pharmaceuticals, Aidence, Aidoc, Aiforia Technologies, AIG Hospitals, AIMA Laboratories, AI Medical Service, Akonni Biosystems, Akoya Biosciences, Akribis Systems, Alamar Biosciences, Albert Einstein College of Medicine, Albertsons Companies, ALBOT Technologies, Aldeyra Therapeutics, Alector, Aleris, Alexion Pharmaceuticals, Alfasigma, Algenex, Alibaba Health, Alimentiv, AliveCor, Allakos, Allarity Therapeutics, Allegheny Technologies, Allelica, AllerGenis, AllStripes, Almac Diagnostics, Almac Group, Alnylam Pharmaceuticals, Alpenglow Biosciences, Alphageneron Pharmaceuticals, AltaML, Altoida, Altris, Alume Biosciences, Alveo Technologies, Alverno Clinical Laboratories, Alzheimer's Drug Discovery Foundation, Alzheon, Amag Pharmaceuticals, Amazon Web Services, Ambergen, Ambra Health, Ambry Genetics, A Menarini Diagnostics, American Animal Hospital Association, American College of Cardiology, American College of Chest Physicians, American Diabetes Association, American Health Imaging, American Type Culture Collection (ATCC), Amgen, Amoy Diagnostics, AMRA, AMRA Medical, AMS, Amydis, Analog Devices, Analytics 4 Life, Analytics Engines, AnchorDx, Andor Technology, Angle, Angsana Molecular & Diagnostics, AnHeart Therapeutics, Anixa Biosciences, Anpac Bio-Medical Science, ANP Technologies, Antaros Medical, Anteo Diagnostics, AnteoTech, Anthem, Antisoma Therapeutics, Anumana, Apollon Formularies, Applied DNA Sciences, Applied Spectral Imaging, Appriss Health, APRINOIA Therapeutics, Aptagen, Aptamer Therapeutics, Aptar Pharma, Aptitude Medical Systems, Aptorum Group, Arbor Biosciences, ArcDia, ArcherDX, ARCHIMEDlife, Ares Genetics, Ares Life Sciences, Arisan Therapeutics, Arizona State University, Arlington Scientific, Armed Forces Medical Research Institute, AroCell, Arquer Diagnostics, Artialis, Artidis, Artificial, Artios Pharma, ARTMS Product, ARUP Laboratories, Arvinas, Asahi Kasei, Ascensia Diabetes Care, Asep Medical, ASG Superconductors, Ashion Analytics, Ashvattha Therapeutics, Asieris MediTech, Asieris Pharmaceuticals, Aslan Pharma, Aspect Imaging, Assistance Publique-Hôpitaux de Paris, AssisTek, Astek Diagnostics, Astellas Pharma, Asterand Bioscience, Asthma UK, AstraZeneca, Astute Medical, Asuragen, Athinoula A Martinos Center for Biomedical Imaging, Atila BioSystems, Atlas Antibodies, Atomo Diagnostics, Atrin Pharmaceuticals, Attana, Aurum Ventures, Austin Health, Autism Learning Partners, Avacta, Avalon GloboCare, AvantGen, AVEO Oncology, Avera Health, Avero Diagnostics, Avicenna Technology, AVRA Surgical, Avrobio, AXIM Biotechnologies, Aytu BioPharma, Babson Diagnostics, Baebies, BAMF Health, Banner Health, Banyan Biomarkers, BASF, BATM, Battelle, Baxter International, Bay Area Lyme Foundation, Bayer, Bay Labs, Baylor College of Medicine, Baylor Scott and White Research Institute, BayPAT, BBI Solutions, BC Cancer Agency, BC Neuroimmunology, BC Platforms, BC Technical, BEAM Diagnostics, Beckman Coulter, Becton Dickinson, BeiGene, Beijing Genomics Institute (BGI), Belle.ai, Berg, Berkeley Lights, Beroni Group, Berry Genomics, Be The Match BioTherapies, Beth Israel Deaconess Medical Center, Bethyl Laboratories, Beyondspring Pharmaceuticals, BGI, BGN Technologies, Bicycle Therapeutics, Biim Ultrasound, Bill and Melinda Gates Foundation, BillionToOne, Binx Health, Bio-Me, Bio-Rad Laboratories, Bio-Techne, bioAffinity Technologies, BioAge Labs, BioAgilytix, BioArctic Neuroscience, BIOASTER, Biocare Medical, Biocartis, Biocept, BioClinica, Biocodices, BioCopy, Biodesix, Biodirection, BioExcel Diagnostics, Biofidelity, Biofourmis, Biogen, Biogenar, BioGen Medical, Biognosys, BioGX, BioInvent, BioIQ, Biokit, BioLight, BioLinQ, BioLizard, Biological Dynamics, BioMark Diagnostics, BioMarker Strategies, Biomedical Advanced Research and Development Authority, Biomedix, BioMed X Innovation Center, Biomeme, Biomerica, bioMerieux, Biomillenia, BioNTech, BiopharmX, Biora Therapeutics, Bioscience Pharma Partners, Biosearch Technologies, BioSensics, BioSkryb, BioSure, BioSymetrics, BioSyntagma, Biotage, BioTek Instruments, BioTelemetry, Biotronik, Bioventix, Bioverativ, BioVolume, Bioyong, Bird Foundation, BL&H, Blackford, BlackThorn Therapeutics, Blinktbi, Bliss Biopharmaceutical, Blood Systems Research Institute, Blu Biotech, Blue Cross Blue Shield Association, Blue Earth Diagnostics, Bluejay Diagnostics, Blueprint Genetics, Blueprint Medicines, BluSense Diagnostics, Boehringer Ingelheim, Boehringer Ingelheim Vetmedica, Boreal Genomics, Bosch, BostonGene, Boston Medical Center, Boston University, Bot Image, BPGbio, Bpifrance, Bracco Imaging, Brahms, Brain & Behavior Research Foundation, BrainLAB, Brainomix, BrainScope, Brandeis University, Brazlex Medical Genetics, Breath Diagnostics, Bredis Healthcare, Brenus Pharma, BriaCell Therapeutics, BrickBio, Brigham and Women's Hospital, BrightInsight, BrightPath Biotherapeutics, Bristol-Myers Squibb, Bristol-Myers Squibb Pakistan, Broad Institute, Broncus Technologies, Brotman-Baty Institute, Bruker, BullFrog AI, Burkhan Group, Burning Rock, BurstIQ, Butterfly Network, BYG4lab, C2i Genomics, C2N Diagnostics, C2Sense, California Institute of Technology, Calviri, Calyx, Cambridge Consultants, Cambridge Enterprise, Cambridge Epigenetix, Cambridge Research Biochemicals, Canadian Armed Forces, Canadian Cancer Society, Canadian Institutes of Health Research, Canary Health Technologies, CANbridge Pharmaceuticals, Cancer Research Institute, Cancer Research UK, Cancer Targeted Technology, Canon, Canon BioMedical, Cantabio Pharmaceuticals, Cantel Medical, Capitainer, Capsulomics, Caption Health, CARB-X, Cardea Bio, Cardiff University, CardiNor, Cardiomatics, Cardiowise, Cardurion Pharmaceuticals, CareDx, CareFirst BlueCross BlueShield, Carestream Health, Caris Life Sciences, Carl Zeiss, Carmentix, Carpegen, Cartana, Case Western Reserve University, Castle Biosciences, Catabasis Pharmaceuticals, CBD Solutions, CeGaT, Celcuity, Celdara Medical, Celgene, Cell Guidance Systems, CellMax Life, Cell Microsystems, Cellnetix, Cellpath, CellSafe, CellSight Technologies, Celsee, Celsius Therapeutics, Cenetron, Censis Technologies, Centene, Centers for Disease Control and Prevention, Centogene, Centre for Addiction and Mental Health, Centre for Imaging Technology Commercialization, Centre for Probe Development and Commercialization, Centre for Structural Systems Biology, Centre Leon Berard, Cepheid, Cerba HealthCare, CerebraCell, CereHealth, Ceres Nanosciences, Cerevast Therapeutics, CERIMED, Cernostics, Certainty Health, CerTest Biotec, Certis Oncology Solutions, Cerveau Technologies, CgBio, Champalimaud Foundation, Champions Oncology, Charcot-Marie-Tooth Association, Charite Universitatsmedizin Berlin, Charles River Laboratories, Check-Cap, CheckedUp, Chembio Diagnostics, Chiesi Farmaceutici, Children's Hospital Boston, Children's Hospital Los Angeles, Children's Hospital of Orange County, China Biotech Services, China Grand Pharma, China Grand Pharmaceutical, Chinese University of Hong Kong, Chinook Therapeutics, Christian Doppler Research Association, ChromaCode, Chronix Biomedical, Chronolife, Chubu University, Chugai Pharmaceutical, Cicero Diagnostics, CIC Health, Cipla, Circle cardiovascular imaging, Circulogene, Cirle, Cirrus Dx, City of Hope, Cizzle Biotech, Clario, ClariPi, Claritas HealthTech, Clarity Pharmaceuticals, Clarius Mobile Health, Clearbridge Biomedics, Cleared4, ClearLight Diagnostics, Clear Medical Imaging, ClearPoint Neuro, Clearsky Medical Diagnostics, Cleveland Clinic, Cleveland Diagnostics, Cleveland University Hospitals, Client Outlook, Clinical Enterprise, Clinical Genomics, Clinical Imaging Research Centre, Clinical Laserthermia Systems (CLS), Clinton Health Access Initiative, Clovis Oncology, CLX Health, CND Life Sciences, Co-Diagnostics, Coala Life, Codexis, Cofactor Genomics, Cognetivity Neurosciences, Cognoa, CogState, Cohen Veterans Bioscience, Collective Medical, Colorado Melanoma Foundation, Colorado State University, Columbia University, Columbia University Medical Center, Compact Imaging, Companion Medical, ConcertAI, Concert Genetics, Cone Health, Confo Therapeutics, Congenica, Consilient Health, Contextual Genomics, Control Flo Medical, Cooper Companies, Copenhagen University Hospital, CoreBiome, CorePath Laboratories, Coriell Life Sciences, Cornell University, Cortechs.ai, CorTechs Labs, Corteva Agriscience, Corvium, Cosmo Pharmaceuticals, Courtagen Life Sciences, Covance, CPR Pharma Services, CPT Medical, CQuentia, Cradle Genomics, CrestOptics, CrisprBits, Criterium, Crohn's and Colitis Foundation of America, Crosscope, CSI Laboratories, Cue Health, Culmination Bio, Cumming, Curasight, Curative, Cure Duchenne, CureMetrix, Curetis, Curium, Curta, CurveBeam AI, Cyclerion Therapeutics, CymaBay Therapeutics, Cypre, Cytiva, Cytogen, CytoVale, Cytox, D&K Engineering, Dacadoo, Daiichi Sankyo, Dako, Daktari Diagnostics, Dana-Farber Cancer Institute, Danish Center for Strategic Research into Type 2 Diabetes, DarioHealth, Dartmouth-Hitchcock Medical Center, DaRui Biotech, DarwinHealth, DATANet Software Development, Data Tecnica International, Day One Biopharmaceuticals, DCN Diagnostics, Debiopharm, Decipher Biosciences, Deciphex, deCODE Genetics, Deep Bio, Deepcell, Deep Cube, DeepVerge, Defense Advanced Research Projects Agency, Defense Threat Reduction Agency, Definiens, Dell Medical School, Delphi Diagnostics, DemDx, Denali Therapeutics, Dendreon, Denovo Biopharma, Densitas, Denso, Dent Neurologic Institute, Department of Defense, Department of Health and Human Services, Department of Veterans Affairs, DePuy, DermTech, DestiNA Genomics, Detect-Ion, Devyser Diagnostics, DexCom, DiaCarta, Diaceutics, Diagnostic Biochips, DiA Imaging Analysis, DiamiR, DIAN Diagnostics, Diannei Biotechnology, Diaprost, DiaSorin, Diaspective Vision, Diassess, Diatech Pharmacogenetics, Dicom Systems, Diesse Diagnostica Senese, Digital Diagnostics, Dimerix Biosciences, Diomics, Disior, Diversigen, DNAmito, DNAnexus, DoMore Diagnostics, Domus Diagnostics, Doping Control Center, Draeger Safety Diagnostics, Draper Laboratories, Drawbridge Health, DreaMed Diabetes, DuChemBio, Duchenne UK, Duke University, Duke University Medical Center, Dxcover, DxTerity, DxVx, DynamiCure Biotechnology, DYNEX Technologies, E.I. Medical Imaging, E25Bio, EC Healthcare, EchelonDx, EchoNous, Echosens, Eckert & Ziegler, Ecolog International, Edan Instruments, Edico Genome, Edinburgh Innovations, Edinburgh Molecular Imaging, EDP Biotech, Edwards Lifesciences, Efferent Labs, eGenesis, Eigen, Eisai, eKare, EKF Diagnostics (Germany), Eko, Elekta, Elevation Oncology, Eli Lilly, Ellume, Elucigene, Emergency Medicine Foundation, Emit Imaging, Emory University, Empatica, Empowered Diagnostics, Enable Biosciences, Enable Medicine, Endocanna Health, Endoluxe, EndoSound, ENDRA Life Sciences, Enigma Biomedical, Enterome Bioscience, Envista, Enzo Biochem, Enzyre, Enzyvant Science, Epic, EpicGenetics, Epicore Biosystems, Epic Sciences, Epiphany Dermatology, Epivax, Epizyme, Epsilon, Erasmus University Medical Center, ERT, ESSA Pharma, Essen University Hospital, Ethos Laboratories, Ethos Research & Development, Ethos Veterinary Health, Euformatics, Eureka Eurostars, Eurobio, Eurocine Vaccines, EuroClone, Eurofins LifeCodexx, Eurofins Scientific, Euroimmun, European Commission, European Innovation Council, European Institute of Oncology (EIO), European Organization for Research and Treatment of Cancer, European Prevention Center, European Union, EV Biologics, EverlyWell, Evogen, Evotec, Evvy, Exact Sciences, Exagen Diagnostics, Exai Bio, Excella, Exigent Research, EXINI Diagnostics, Exo, Exosome Diagnostics, Exosome Sciences, Expedeon, Expesicor, ExSeed, Ez Sleep Technologies, F-Star Therapeutics, Fabric Genomics, Factorial Diagnostics, Faes Farma, Falco, Fapon Biopharma, Farcast Biosciences, FASTVet, Federal Ministry of Education and Research (BMBF), FEI, Ferring Pharmaceuticals, Ferronova, Ferrum Health, FibriCheck, Fibrogen, Finnish Institute for Health and Welfare, Fio, First Genetics JCS, FISBA, FitBit, FivepHusion, Five Prime Therapeutics, FK LiveLabs, Flagship Biosciences, Flare Therapeutics, Flatiron Health, Florida Atlantic University Research, FlowMetric, Fluidigm, Fluxergy, Fluxion Biosciences, FLX Bio, Flywheel, Focal Healthcare, Fondation Cancer, Fondatioun Kriibskrank Kanner, Food and Drug Administration (FDA), Fortis Therapeutics, Foundation for Innovative New Diagnostics, Foundation Medicine, Fox Chase Cancer Center, Francis Crick Institute, Fred Hutchinson Cancer Research Center, Freenome, Fresenius, Friends of Cancer Research, frog, Fudan University, Fujifilm, Fujifilm Irvine Scientific, Fujifilm medical systems, FUJIFILM SonoSite, Fujirebio Diagnostics, Fulcrum Therapeutics, Fulgent Genetics, Functional Gut Diagnostics, Fundacion Progreso y Salud, Fusion Antibodies, Fusion Genomics, Fuzionaire Diagnostics, FYR Diagnostics, G42 Healthcare, Galectin Therapeutics, Galmed Pharmaceuticals, GBS, GCS Sesan, GE Healthcare, Geisinger Medical Center, Gemini Therapeutics, Gencove, Gene Bio Medical, GeneCentric Therapeutics, GeneDX, GeneNews, Genentech, GeneQuantum Healthcare, General Graphene, Geneseeq, GenesisCare, GeneThera, Genetic Alliance, Genetic Analysis, Genetic Technologies, Genetron Health, Geneva University Hospitals, Genfit, Genmab, Gennova Biopharmaceuticals, Genomadix, Genome Canada, GenomeDx, Genome Prairie, Genomic Health, Genomic Prediction, Genomics England, Genomic Testing Cooperative, Genomill Health, Genomind, Genomoncology, GenoScreen, Genosity, GenScript Biotech, GensKey Medical Technology, Gentex, George Washington University, German Cancer Research Center, German Federal Ministry of Education and Research, Gestalt Diagnostics, Gibson Oncology, Gilead Sciences, Ginkgo BioWorks, GI OnDEMAND, GI Reviewers, Global Access Diagnostics, Global Dx, Global Good Fund, Global Lung Cancer Coalition, Global Virus Network, Global WholeHealth Partners, Glooko, GlucoModicum, Glytec, GNA Biosolutions, GNS Healthcare, Gold Standard Diagnostics, Good Start Genetics, Goodwin Biotechnology, Google, Government of Canada, Government of South Korea, Gradient Health, Grail, Granville Biomedical, GrapheneDx, Greenfield Global, Gritstone Bio, Group K Diagnostics, Growshapes, GSK, GSK Consumer Healthcare, GT Molecular, GTP Technology, Guardant Health, Guardian Research Network, Guided Therapeutics, Gusto Global, Gyros Protein Technologies, Hackensack Meridian Health, Hadassah Medical Center, Hai Kang Life, Hainan Sinotau Pharmaceutical, Halodoc, Halo Dx, HALO Precision Diagnostics, Halt Medical, Hamamatsu Photonics, Hamilton Company, Hamilton Robotics, Harbinger Health, Harvard Medical School, Harvard University, Healint, Healium Medical, HealPros, HEALTH Biomed, Health Canada, HealthCare Konnect, Healthimation, Health Logic Interactive, Healthmark Industries, Health Network Laboratories, Health Recovery Solutions, HeartBeam, Heartflow, HeartHero, HeartSciences, HeartScore, Heat Biologics, Hebrew University of Jerusalem, Heidelberg Pharma, Helio Health, Helix, HelixBind, Helomics, Hememics Biotechnologies, Hemex Health, Henan Cancer Hospital, Henan Province People's Hospital, Hengrui Therapeutics, Henlius Biotech, Hennepin County Medical Center, Henry Ford Health System, Henry M. Jackson Foundation, HepQuant, Hereditary Neuropathy Foundation, Heritage Valley Health System, Hermes Medical Solutions, Heska, Hesperos, HiberCell, High Desert Heart Institute, HiloProbe, HistoCyte Laboratories, HistoIndex, Hitachi, Hitachi Chemical, Hitachi Medical Systems Europe, HMicro, HMNC Brain Health, Hoag Memorial Hospital Presbyterian, Holberg EEG, Holobeam Technologies, Hologic, Hoowaki, Horizon Discovery, Horizon Europe, Horizon Therapeutics, Hospital Clinic of Barcelona, Hospital Fondation Adolphe de Rothschild, Hospital for Special Surgery, Hoth Therapeutics, HotSpot Therapeutics, HOYA Corporation, HP, HTG Molecular Diagnostics, Huami, Huawei, Hubrecht Organoid Technology, Huma, Hummingbird Bioscience, Hummingbird Diagnostics, Huntsman Cancer Institute, Huvitz, Hvidovre Hospital, Hybridyne Imaging Technologies, Hyperfine Research, IBA, Ibex Medical Analytics, IBM, IBM Watson Health, iCAD, Icagen, Icahn School of Medicine at Mount Sinai, ICAN, Icometrix, Idaho Urologic Institute, IDbyDNA, Idengene, IdentifySensors Biologics, IDx, ii Ventures, Ikonisys, Ikonopedia, Illumina, ImaBiotech, Image Analysis, ImageBiopsy Lab, ImageIQ, ImageMover, ImaginAb, Imaging Associates, Imaging Endpoints, Imago Systems, Imanis Life Sciences, Imanova, Imaware, IMBdx, Imbio, Imec, Imeka, IMIDomics, ImmersiveTouch, Immucor, ImmunArray, Immunexpress, ImmunID Technologies, ImmunoPrecise Antibodies, Immunovia, iMotions, IMPACT Therapeutics, Imperial College London, Imperial Innovations, Imricor Medical Systems, IMRIS, Inagene Diagnostics, INanoBio, Inari Medical, IncellDx, Incyte, InDevR, Indiana University, Indica Labs, Indivumed, Industrial Centre for Artificial Intelligence Research in Digital Diagnostics, Infectolab Americas, Infinity BiologiX, Inflammatix, Inflammatory Breast Cancer Research Foundation, Inflazome, Inform Diagnostics, Informed Data Systems, InformedDNA, InfYnity Biomarkers, inHEART, Inivata, InnerOptic Technology, Innodem Neurosciences, Innoplexus, Innosuisse, InnoTech Precision Medicine, Innova Biosciences, Innovate BC, Innovate UK, Innovation Zed, Innovative Health Diagnostics, Innovo, Inotrem, Inozyme Pharma, Inscopix, InSightec, InSphero, Institut Català d'Oncologia, Institut Curie, Institute for Bioscience and Biotechnology Research, Institute for Genome Statistics and Bioinformatics, Institute for Systems Biology, Institute of Cancer Research, Institute of Human Genetics, Institute of Organic Chemistry and Biochemistry, Institute of Virology and Immunology, Institut Gustave Roussy, Institut Paoli-Calmettes, Institut Pasteur, Insulet, Integrated Biobank of Luxembourg, Integrated Computer Solutions, Integrated DNA Technologies, Integrated Micro-Chromatography Systems, Intel, Intermountain Healthcare, International Association for the Study of Lung Cancer, International Centers for Precision Oncology Foundation, International Isotopes, Interpace Diagnostics, Intezyne, IntroMedic, Invenio Imaging, inVentiv Health, inviCRO, Invitae, InVivoScribe, Ionian University, Ionis Pharmaceuticals, ION Solutions, iQ Group, iRhythm Technology, IRIS, IRIS International, Iron Horse Diagnostics, IRX Therapeutics, iSchemaView, IsoPlexis, ISOThrive, Isotopia Molecular Imaging, Item, Iterative Scopes, iThera Medical, ITM Isotopen Technologien, ITOCO, IV BioHoldings, IXICO, JADBio, Jain Foundation, Jana Care, Jan Medical, Janssen-Cilag, Janssen Biotech, Janssen Pharmaceuticals, Janssen Pharmaceutica NV, Janssen Research & Development, Japan Agency for Medical Research and Development, Jefferson Healthcare, Jeffrey Modell Foundation, Jiangsu Egens Biotechnology, Johns Hopkins Bloomberg School of Public Health, Johns Hopkins Medicine (JHM), Johns Hopkins University, Johnson & Johnson, Johnson & Johnson Consumer Companies, Johnson & Johnson Innovation, Johnson & Johnson Vision, John Wayne Cancer Institute, Joslin Diabetes Center, Jubilant Radiopharma, Juno Therapeutics, Juntendo University, K2M, Kailos Genetics, Kanazawa University, Kansas University Medical Center (KUMC), Kantaro Biosciences, Kanteron Systems, Karius, Karolinska Institute, Karolinska University Hospital, Kartos Therapeutics, Karyopharm Therapeutics, KDx Diagnostics, Keck School of Medicine of USC, Keio Gijuku University, KELTIC Pharma, Kent Imaging, Kephera Diagnostics, Kettering Health, KEW, Key Technologies, Kheiron Medical Technologies, KingMed Diagnostics, Kings College London, Kite Pharma, Kiyatec, KK Women's and Children's Hospital, Knight Cancer Institute, Konica Minolta, Konica Minolta Precision Medicine, Kore, Korea Pharma, Kronos Bio, Krystal Biotech, Kubota Vision, Kura Oncology, L1 Systems, Labcyte, Laboratory Corporation of America, Labrador Technologies, La Jolla Institute for Allergy & Immunology, LamdaGen, Lantern Pharma, Lantheus Holding, Lantheus Medical Imaging, Lark Technologies, Latvian Institute of Organic Synthesis, Laurel Bridge Software, Lawson Health Research Institute, Leap Therapeutics, Leica Biosystems, Leica Microsystems, Leicester University, Leinco Technologies, LEO Pharma, Les Laboratoires Servier, Leucid Bio, LexaGene, Lexent Bio, LEXEO Therapeutics, LGC, Lieber Institute, Life Diagnostics, Life Image, LifeLabs Medical Laboratory Services, Lifeloc Technologies, LifeOmic, Life Raft Group, LifeSensors, LifeTech Scientific, LifeX Ventures, LightDeck Therapeutics, Lightpoint Medical, Lightsense Technology, Li Ka Shing Foundation, LineaRx, Lipidomics Consulting, Little Warrior Foundation, Liverpool School of Tropical Medicine, Living Heart Foundation, Livongo Health, Locus Biosciences, LogicInk, Longhorn Vaccines and Diagnostics, Lorna Linda University, Loxo Oncology, Lucence, Lucid Diagnostics, Luciole Medical, Lucira Health, Lumicell, Luminex, LuminUltra, Lumiphore, LumiraDx, Lunaphore, Lung Cancer Initiative, Lunit, Lupus Research Alliance, Lurie Children's Hospital of Chicago, Luxel, M*Modal, MagCorp, Magellan Healthcare, Magellan Health Services, Magenta Therapeutics, Magle Chemoswed, Magnetic Insight, Magnetrap, Mainz Biomed, Mammoth Biosciences, Manhattan Scientifics, Mannin Research, MapKure, Marubeni, Masimo, Massachusetts General Hospital, Massachusetts Institute of Technology, Massachusetts Life Sciences Center, Mass General Brigham, Mauna Kea Technologies, MAVIDx, Maxim Biomedical, Mayo Clinic, Mayo Clinic BioPharma Diagnostics, MBio Diagnostics, MC10, McGill University, McMaster University, MD Anderson Cancer Center, MD Biosciences, MDNA Life Sciences, MDxHealth, MedAxiom, MedBridge, Medcase, Medexus Pharmaceuticals, med fusion, Medial EarlySign, MEDIAN Technologies, Medibio, Medical International Research, Medical Marijuana, Medical Research Council, Medical Research Foundation, Medical University of Graz, Medical University of Vienna, Medicinal Genomics, Medicover, Medidata Solutions, Medigus, MedImmune, Medipath, MediSapiens, Mediso, Meditemi, Medivation, Medosome Biotec, Medpace, medPhoton, Medtronic, Medx, MedyMatch, Meenta, Meilleur Technologies, Melanoma Research Alliance, MeMed, Memorial Hermann Health System, Memorial Sloan Kettering Cancer Center, Menon Biosensors, Merck and Co, Merck KGaA, Meridian Bioscience, Merrimack Pharmaceuticals, Mesa Biotech, Mesh Bio, Metabiomics, Metabolomic Diagnostics, Metabolon, Metafora Biosystems, Methapharm, Methodist Hospital Houston, Mevion Medical Systems, MGI Pharma, MGI Tech, Michael J Fox Foundation, Michelson Center, Michelson Diagnostic, Michigan State University, MicrobeDx, Microbix Biosystems, Microdrop, MicroGEM, MicroGenDX, Microsoft, miDiagnostics, Mie University, Milburn Foundation, Milu Labs, Mimetas, MiNDERA, MindPeak, Minerva Imaging, Minnesota Health System, MIODx, MIP Discovery, Mirati Therapeutics, Mirimus, miR Scientific, MiRXES, Mission Bio, Mission Health, MiTest Health, MITRO Biotech, MOBILion Systems, Moderna, Molbio Diagnostics, Molecular Biology Systems, Molecular Health, Molecular Loop, MolecularMD, Molecular Stethoscope, Molecular Targeting Technologies, MolecuLight, MolGen, Mologic, Monoceros Biosystems, Monsanto, Montana State University, Montefiore Health System, Montreal Neurological Institute-Hospital, Morphotek, Moss Genomics, Motic, Motus GI Medical Technologies, Mount Sinai Health System, Mount Sinai Services, mProbe Laboratories, MRIGlobal, MRI Interventions, MRM Proteomics, Multi G, Multimmune, MultiOmic Health, Multiplex Genomics, Munich Leukemia Laboratory, Munich Technical University, Murdoch Childrens Research Institute, Muscular Dystrophy Association, MyCartis, Myelopro Diagnostics and Research, MyHealthChecked, Mylab Discovery Solutions, Mylan Laboratories, Myovant Sciences, Myriad Genetics, N-of-One, Nano-X Imaging, NanoDx, NanoMab Technology, Nanommune, NanoMosaic, NanoPin Technologies, NanoSpot.ai, NanoString Technologies, NantHealth, NantWorks, Narayana Nethralaya Foundation, NASA, Natera, National Cancer Center, National Cancer Center of Japan, National Cancer Centre Singapore, National Cancer Institute, National Cancer Institute of Mexico, National Center for Advancing Translational Sciences (NCATS), National Healthcare Services (NHS), National Heart, Lung and Blood Institute, National Human Genome Research Institute, National Institute of Allergy and Infectious Diseases, National Institute of Arthritis and Musculoskeletal Diseases, National Institute of Biomedical Imaging and Bioengineering, National Institute of Diabetes and Digestive and Kidney Diseases, National Institute of General Medical Sciences, National Institute of Neurological Disorders and Stroke, National Institute on Aging, National Institutes of Health, National Institutes of Health Clinical Center, National Kidney Foundation, National Organization for Rare Disorders, National Physical Laboratory, National Research Council Canada, National Science Foundation, National Taiwan University Hospital, National University of Ireland, Galway (NUI Galway), National Yang-Ming University, Natural Sciences and Engineering Research Council of Canada, Natus Medical, Naval Medical Research Center, Naveris, Navidea Biopharmaceuticals, Navigate BioPharma Services, Navigate Surgical Technologies, Navy Medical Research Centre, NDR Medical Technology, NEC, Nektar Therapeutics, Nelson Laboratories, Nemaura Medical, NeoDynamics, Neogap Therapeutics, Neogen, Neogenomics, Neosoma, Nephron Pharmaceuticals, NervGen Pharma, NE Scientific, NeuMoDx Molecular, Neuro42, Neuro Bio, Neuroelectrics, NeuroLogica, NeuroMetrix, Neuron23, NeuroNexus, NeuroOne, NeuroScience Associates, NeuroSense Therapeutics, Neurotrack, NeuroVision Imaging, NeuSoft Medical Technologies, Neuvogen, Newborn Screening Ontario, New England Biolabs, New England Complex Systems Institute, New Horizon Health, New Jersey Urology, Newly Institute, NewStem, New York University, NexOptic, NextGate, Next Gen Diagnostics, Next Generation Manufacturing Canada, Nexus Medical, NFANT Labs, Nico, Nicoya, Nihon Medi-Physics, Nikon Corporation, Nima, Nimble Therapeutics, NMI TT Pharmaservices, NOCD, Nonacus, Nordic Bioscience, Norgine, Noria Therapeutics, North Carolina State University, Northeastern University, Northern Light Health, NorthStar Medical Radioisotopes, Northwell Health, Northwestern Medicine Bluhm Cardiovascular Institute, Northwestern University, Norwegian Institute of Public Health, Norwegian Research Council, Noscendo, Notable Labs, NovAliX, Novarad, Novartis, NovaScan, Novasep, NovellusDx, Novel Microdevices, Novigenix, Novogene, Novoheart, Novo Nordisk, Novosound, NOWDiagnostics, NRG Oncology, nRichDX, NTT Data, Nuance Healthcare, Nucleai, Nucleix, Nucleo de Bioensaios Biossintese e Ecofisiologia de Produtos Naturais, Nuclidium, NueHealth, Numares, NuProbe, Nusano, NuSirt, NuVasive, Nuvo Group, Nvidia, nView Medical, NX Development, NX Prenatal, NYU Grossman School of Medicine for Preclinical and Clinical Research, NYU Langone Medical Center, NZ Technologies, ObjectiveHealth, Ochin, Octant, Ohio State Innovation Foundation, Ohio State University, Oklahoma Medical Research Foundation, Olea Medical, Oligomerix, Olink Proteomics, Olive Labs, OLM Diagnostics, Olympus Respiratory America, OmeCare, Omega Diagnostics Group, Omega Laboratories, OmiCure, Omixon, OmniPathology, OmniVision Technologies, Oncidium Foundation, Oncimmune, OncoCyte, OncoDNA, OncoGenesis, Oncoheroes Biosciences, OncoHost, Oncology Venture, OncoNano Medicine, OncoTracker, Oncovet, OncXerna Therapeutics, One Drop, One Lambda, OneMedNet, Oneome, Onera Health, One Way Liver Genomics (OWL), OnLume Surgical, Ono Pharmaceutical, ON Semiconductor, Onsite Women's Health, Ontario Institute for Cancer Research, Ontera, Opentrons Labworks, Operon Technologies, OpGen, OphtAI, OPKO Health, Optellum, Optibrand, Optina Diagnostics, Opto-Systems, Optomed, Optos, OracleBio, OraSure Technologies, Oregon Health Sciences University, OrigiMed, Orpheus Medical, Ortho-Clinical Diagnostics, OrthoGrid Systems, OSE Immunotherapeutics, Oslo University Hospital, Ospedale Pediatrico Bambino Gesu, Osteolabs, Othair Prothena, Otsuka, Otsuka America Pharmaceutical, Ovation, oVio Technologies, OvuSense, Owkin, Owlstone Medical, Oxford Immunotec, Oxford Nanopore Technologies, Oxgene, Pacific Biosciences, Pacific Dental Services, PAI, Paige, Pain Therapeutics, Panacea Pharmaceuticals, Pancreatic Cancer Early Detection Consortium, Pan Probe Biotech, Paracelsus Clinics, Paradigm, Parent Project Muscular Dystrophy, Parexel, Parkway Clinical Laboratories, Partek, Parthenon Therapeutics, Passage Bio, PathAI, Pathan, Pathnova Laboratories, PathoQuest, PathSensors, Patia, Paul Scherrer Institute, PAVmed, Pennsylvania State University, PentixaPharm, Penumbra, Pepscan, PeptiDream, PerkinElmer, Personal Genome Diagnostics, Personalis, Perspectum Diagnostics, Pfizer, Pfizer Canada, PharmaCare Management, Pharmacological research Institute Mario Negri, PharmaCyte Biotech, PharmaLogic, Phase Genomics, PHC, Phenomix, PhenoVista Biosciences, Philips, Phillips-Medisize, Philochem, Phoenix Children's Hospital, Phoenix Molecular Designs, Phosphorus Genomics, Photocure ASA, PhysIQ, Phytronix Technologies, PierianDx, Pierre Fabre, Pillar Biosciences, Ping An Ventures, Pinpoint Science, Pionyr Immunotherapeutics, Pirche, PixCell Medical, Planet Innovation, Planmeca, Planmed, Plexision, Plus Therapeutics, Point32Health, POINT Biopharma, Polarean Imaging, Positron, PPD, PRA Health Sciences, Prairie Hub for Pandemic Preparedness, Precipio Diagnostics, PreciseDx, Precision Biomonitoring, Precision Diabetes, Precision for Medicine, Precision Image Analysis, PrecisionLife, Precision Optics, Precision Pathology Services, PredictImmune, Predictive Technology Group, Predictmedix, PrediLife, Premier Inc, PreMIT, Prenetics, Prenosis, Preora Diagnostics, Prescient Medical, Prevacus, Prevencio, Previse, Primary Bio, Princeton BioMeditech, PrinterPrezz, ProciseDx, Profil Institute for Clinical Research, Profusa, Progenics Pharmaceuticals, Progentec Diagnostics, Promaxo, Promega, Prometheus Biosciences, ProMIS Neurosciences, Propeller Health, Prophase Labs, Proprio, Proscia, Protea Biosciences, Protean BioDiagnostics, Proteic Bioscience, ProteoMediX, Proteomics International, ProterixBio, Protxx, Providence Saint John's Health Center, Provista Diagnostics, Psyche Systems, PTC Therapeutics, PT Elion Medika, Public Health England, Puerto Rico Government, Puma Biotechnology, Purdue Research Foundation, PWNHealth, Q-linea AB, Q2 Solutions, Q BioMed, QED Therapeutics, Qiagen, Qlarity Imaging, QMC HealthID, Qorvo Biotechnologies, QT Imaging, Qualigen, Quansys Biosciences, QuantalX Neuroscience, Quanterix, QuantumDx, Quantum Leap Health Care Collaborative, Quebec Heart and Lung Institute, Queensland University of Technology, Queens University Belfast, Quest Diagnostics, Quibim, Quidel, QuidelOrtho, Quotient, Qura Therapeutics, Qure.ai, Qure Healthcare, R-Biopharm, R-Pharm, Race Oncology, Radboud University Nijmegen Medical Centre, RadImageNet, Radiomedix, Radiopharm Theranostics, Radius Health, RadNet, Rady Children's Institute for Genomic Medicine, Ragon Institute, RapidAI, Rapid Dx Laboratory, Rarecells, Ratio Therapeutics, RAW, RayBiotech, ReadCoor, Readout Health, Realm IDx, ReCor Medical, Redox, RefleXion Medical, Rejuve.AI, Relay Medical, Relay Therapeutics, Remidio Innovative Solutions, RenalytixAI, Renegade Bio, Renji Hospital, Renown Institute for Health Innovation, Repertoire Genesis, Research Center for Molecular Medicine of the Austrian Academy of Sciences, Resolution Bioscience, RespirAI Medical, RetinAI Medical, RetiSpec, RevealDx, Reveal Genomics, Revon Systems, rHEALTH, Rhinostics, RiboMed, Rice University, Richardson Healthcare, RIGHT Foundation, Righton, Rigshospitalet, RIKEN Research Institute, Rimidi, Riverain Medical, RNA Disease Diagnostics, Roche, Roche Diagnostics, Roche Molecular Systems, Rokline Health Concepts, Romer Labs, Rose F Kennedy Intellectual and Developmental Disabilities Research Center, Rosetta Genomics, Roswell Biotechnologies, Roswell Park Cancer Institute, ROTOP Pharmaka, Royal Marsden Hospital, Royal Philips Electronics, RPRD Diagnostics, RTI International, Rutgers University, RxCap, SAGA Diagnostics, Saitama Medical University Hospital, Saladax Biomedical, Salk Institute, Salud Digna, Salveo Diagnostics, Samsung Electronics, Sana Klinikum Offenbach, Sandia National Laboratories, Sanford Health, Sanofi, Sano Genetics, Sansure Biotech, Sanuwave Health, Saol Therapeutics, Saphetor, Sapphiros, Sarah Cannon Research Institute, Sarepta Therapeutics, Satio, Satisfai Health, Sayre Therapeutics, Scailyte, Scandion Oncology, Scanwell Health, Scentian Bio, SciBase, Science 37, Scil Proteins, SCIMAGE, Scintomics, Scipher Medicine, Sciton, SC Liver Research Consortium (SCLRC), Scopio Labs, Screenpoint Medical, Seaspring, Seattle Children's Hospital, Seattle Childrens Research Institute, Sebela Pharmaceuticals, Sebia, Secarna Pharmaceuticals, SecondWave Systems, Sectra, See-Mode Technologies, Seegene, SeekIn, Seer, Segmed, Sekris Biomedical, Selexis, Sema4, Semmelweis University, Sengenics, SEngine Precision Medicine, Senseonics, Sensible Medical Innovations, Sentinel Diagnostics, Sentinel Oncology, SenzaGen, Sepset Biosciences, Seracare Life Sciences, SerenaGroup, Seventh Sense Biosystems, Severn Safety Supply, Shandong Yingsheng Biotechnology, Shanghai Accurature Diagnostics, Shanghai Pharmaceutical, Shared Medical Services, Sheba Medical Center, Shenzhen Chipscreen Biosciences, Sherlock Biosciences, Shimadzu, Shire Human Genetic Therapies, Shuwen Biotech, Sickle Cell 101, Siemens Healthcare, Siemens Healthineers, Sight Diagnostics, Signet Medical Solutions, Simon Fraser University, SimonMed Imaging, Simsen Diagnostics, Singapore Bioimaging Consortium, Singlera Genomics, Singulex, Sinomed, Siolta Therapeutics, Sirona Medical, Sirtex Medical, Skane University Hospital, SkylineDX, Skysong Innovations, SkyWater Technology, Sleepiz, SmartShape Design, Smilow Cancer Hospital at Yale-New Haven (SCH), Smiths Medical, Sofie Biosciences, Solis Mammography, Soma BioScience, SomaGenics, SomaLogic, SomaServe, Sona Nanotech, Sonic Healthcare, SonoScape Medical, SonoThera, Sonrai Analytics, Sony DADC, SOPHiA Genetics, Soricimed Biopharma, Sorrento Therapeutics, SOTERIA Precision Medicine Foundation, SourceBio International, Source Molecular, Spectrohm, Spectrum Pharmaceuticals, Spectrum Solutions, SpeeDx, Spesana, Sphingotec, Spixia Biotechnology, SQI Diagnostics, SRI International, SRL, SST Group, St. Catherine Specialty Hospital, St. Jude Children's Research Hospital, Standard BioTools, Stanford University, Stanford University School of Medicine, Starpharma, Statera Biopharma, Stella Diagnostics, Stellar Technologies, StemoniX, Stereotaxis, St Georges University of London, Stockholm University, Stony Brook University, Strados Labs, Strata Oncology, Stratasys, STRATIFYER Molecular Pathology, Streck Laboratories, Subtle Medical, Sumaya Biotech, Sumitomo Cryogenics, Sumocor, Sunnybrook Research Institute, Sunquest Information Systems, Surfacide, Surrey Cancer Research Institute, Susan G. Komen for the Cure, Sutter Health, Swift Biosciences, Swiss Institute of Allergy and Asthma Research, Swiss Institute of Bioinformatics (SIB), Swixx Biopharma, Symcel, SymphonyAI, Synaptive Medical, Synexa Life Sciences, Synopic, SyntheticMR, Sysmex, Sysmex Inostics, Systec, SystemOne, T-Cure Bioscience, T2 Biosystems, T3 Labs, TaiRx, Taisho Pharmaceutical, Takara Bio USA, Take2, Takeda Pharmaceutical, Talis Biomedical, Tampere University Hospital, Tangen Biosciences, Targos, Tasly Pharmaceuticals, Tau Consortium, Tauriga Sciences, Taysha Gene Therapies, TBG Management, Tecan, Techcyte, Technogenetics, Teijin, Tel Aviv University, TeleMammography Specialists, Telemedicine Solutions, Telix Pharmaceuticals, Telo Genomics, Tempus, TeraRecon, Tesis Biosciences, Texas A&M University, The Binding Site, The Joint Pathology Center, The Native Antigen Company, The Parker Institute For Cancer Immunotherapy, Theradiag, Theragnostics, Theralink Technologies, TheraPanacea, Therapixel, Therma Bright, Thermo Fisher Scientific, The Technical University Of Munich, ThinkCyte, ThinkGenetic, Thomas Jefferson University, Three Lakes Foundation, Threshold Pharmaceuticals, Tika Diagnostics, Tissue Analytics, TME Research, TMM Software, Tocagen, Todos Medical, Tokai University, Tokyo Metropolitan Institute of Gerontology, Tolo Biotech, Topcon, Toray, Toronto Innovation Acceleration Partners, Tor Vergata University Hospital, toSense, Toshiba Medical Systems Corporation, Total Testing Solutions, Touchstone Medical Imaging, Toyohashi University of Technology, Toyota Tsusho, TPMENA, TPP Global Development, TP Therapeutics, TransCode Therapeutics, Transcriptome Sciences, Transgenomic, Translational Research Institute for Space Health, Transplant Genomics, Travera, Triage Technologies, Tridiuum, Tried & Tested, Trinity Biotech, TriSalus Life Sciences, TrovaGene, TruDiagnostic, True Diagnostics, TruGenomix, TScan Therapeutics, TTP Group, Tufts Medical Center, Tulane University, TumorGen, Turgut Ilaclari, Turner Imaging Systems, Tute Genomics, Twist Bioscience, Two Pore Guys, Tymora Analytical Operations, U-Diagnostics, U.K. Department for International Development, uBiome, Ubiquitome, UCB, UgenTec, UK Biobank, UK Government, UK NEQAS, Ultivue, UltraSight, Ultromics, Uman Diagnostics, Unilabs, UniQuest, UniQure, Uni Targeting Research, United Imaging Healthcare, United States Agency for International Development, University Ann & Robert H. Lurie Children's Hospital, University College London, University Gastroenterology, University Health Network, University Hospital Bispebjerg, University Hospital Bonn, University Medical Center Hamburg-Eppendorf, University of Amsterdam, University of Antwerp, University of Arizona, University of Arkansas, University of Augsburg, University of Barcelona, University of Birmingham, University of Bonn, University of Bristol, University of Buffalo, University of California, University of California, San Diego, University of California, San Diego (UCSD) School of Medicine, University of California Berkeley, University of California Los Angeles, University of California San Francisco, University of Cambridge, University of Chicago, University of Edinburgh, University of Florida, University of Glasgow, University of Greifswald, University of Heidelberg, University of Hong Kong, University of Houston, University of Illinois, University of Konstanz, University of Lausanne, University of Leeds, University of Leuven, University of Liverpool, University of Louisville, University of Manchester, University of Maryland, Baltimore County, University of Maryland Baltimore, University of Massachusetts Medical School, University of Melbourne, University of Miami, University of Michigan, University of Michigan Medical School, University of Milano-Bicocca, University of Minnesota, University of Newcastle, University of New Mexico, University of North Carolina, University of Oxford, University of Pennsylvania, University of Pittsburgh, University of Queensland, University of Rennes, University of Rostock, University of Sheffield, University of Southampton, University of South Carolina, University of Sunderland, University of Surrey, University of Texas Health SCience Center at San Antonio, University of Texas Medical Branch, University of Texas Southwestern Medical Center, University of Tubingen, University of Utah, University of Virginia, University of Washington, University of Wisconsin-Madison, University of Wollongong, UPMC, Uppsala University, Urology Centers of Alabama, Urology of St Louis, Urology San Antonio, UroPartners, UroViu, Us2.ai, US Air Force, USARAD, US Army, US Army Medical Research and Material Command, USC Norris Comprehensive Cancer Center, US Department of Commerce, US Government, US Oncology, Usono, US Radiology Specialists, Vanderbilt University, Varian Medical Systems, Vault Health, Vayyar Imaging, Vect-Horus, Vela Diagnostics, Velox Biosystems, Velsera, Ventana Medical Systems, Ventus Therapeutics, Veracyte, Veravas, Verge Genomics, Verily, Veritas, Verogen, Versea Ophthalmics, Vertex Pharmaceuticals, Viatar CTC Solutions, VIB, Victorian Clinical Genetics Services, Victoria University, Vida Diagnostics, Vidence, ViennaLab Diagnostics, Viewpoint Molecular Targeting, Vincere Cancer Center, VIPUN Medical, ViraCor Laboratories, Viravaxx, Vir Biotechnology, Virex Health, Virginia Tech Intellectual Properties, Virgo Surgical Video Solutions, Virusight Diagnostics, Visage Imaging, Visby Medical, Visikol, VisionQuest Biomedical, Visiopharm, VistaPath, VisualDx, VitalHub, Vithas Group, VivaQuant, Vivera Pharmaceuticals, VolitionRX, Volk Optical, Volpara Solutions, Volv Global, VOTIS Subdermal Imaging Technologies, VoxNeuro, VU Medical Center, VUNO, Vyriad, Vyripharm, WakeMed Health & Hospitals, Wallace H. Coulter Foundation, Waseda University, Washington University in St Louis, Watchmaker Genomics, WAVE Life Sciences, WaVe Lifesciences, Wayne State University, Weihai Weigao Medical Devices, Weill Cornell Medical College, Weizmann Institute, Wellcome Trust, WellDoc, WellDyne, Wellman Center For Photomedicine, Wellmarker Bio, Werfen Group, West German Study Group, Whiterabbit, Whitman-Walker Institute, Wilex, Windber Research Institute, WinterLight Labs, W L Gore, Women & Infants Hospital of Rhode Island, Woom, Wuhan Kindstar Diagnostics, WuXi Biologics, WuXi NextCODE Genomics, Wyss Institute, X4 Pharmaceuticals, XCR Diagnostics, Xiamen Encheng Group, Xinhua Healthcare Industry, XLIM, XPhyto Therapeutics, XPRIZE Pandemic Alliance, Y2X Life Sciences, Yale School of Medicine, Yale University, Yantai Dongcheng Biochemicals, Yeda Research and Development Company, Yemaachi Biotech, Yesse Technologies, Yissum Research Development, Yitu Medical, Yi Xin Zhen Duan Jishu, York Instruments, York University, Zalgen Labs, Zealand University Hospital, Zebra Medical Vision, Zenyaku Kogyo, ZEPHYRx, ZeptoMetrix, Zimmer Biomet, Zoetis, Zomedica, Zora Biosciences, zPREDICTA, Zymo Research
Current Partnering reports provide insight into the trends and terms of partnering deals in the global life sciences sector.
Current Partnering reports are updated every six months to ensure the user has access to the latest announcements and trends in the topic focus of the report.
Current Partnering analysts review the deal data to provide an overview and analysis of deal trends, including example deals and terms.
Current Partnering reports source deal data from our proprietary deals and alliances database, Current Agreements. The database is updated daily by our analysts with new deals as they are announced globally by the company's party to the deal. In addition, deal records are updated with new data as it becomes available.
The data in the Current Agreements deals and alliances database is obtained from secondary sources such as publicly available industry sources including press releases, company presentations, investor presentations, company SEC filings, other company filings, company websites, conference presentations. Sources are identified to allow for user verification.
Current Partnering provides comprehensive coverage of the following partnering or deal types:
• Asset purchase
• Assignment
• Co-development
• Co-market
• Co-promotion
• Collaborative R&D
• Contract service
• CRADA
• Cross-licensing
• Development
• Distribution
• Equity purchase
• Evaluation
• Grant
• Joint venture
• Licensing
• Loan
• Manufacturing
• Marketing
• Option
• Promotion
• Research
• Royalty financing
• Settlement
• Spin out
• Sub license
• Supply
• Termination
• Warrant
Every deal record is fully categorized and includes the following data, where available:
• Industry sector
• Therapy areas
• Technology type
• Deal components
• Financial terms
• Stage of development
• Exclusivity
• Asset type
• Geographic focus
• Excluded geography
• Company press release
• SEC filing data including contract document
All financial amounts are converted to US$ using the exchange rate available on the date of deal announcement, enabling direct comparison of deal terms across international territories.
Financial data and contract documents displayed in deal records is obtained from public sources, where disclosed by the parties to the deal.