Global Bioinformatics Partnering Terms and Agreements 2016 to 2023
The Global Bioinformatics Partnering Terms and Agreements 2016 to 2023 report provides comprehensive understanding and unprecedented access to the bioinformatics partnering deals and agreements entered into by the worlds leading healthcare companies.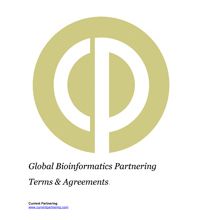 Publication date
June 2023
Product type
Research report
Available formats
PDF document
The Global Bioinformatics Partnering Terms and Agreements 2016 to 2023 report provides comprehensive understanding and unprecedented access to the bioinformatics partnering deals and agreements entered into by the worlds leading healthcare companies.
Trends in bioinformatics partnering deals
Partnering agreement structure
Partnering contract documents
Top deals by value
Most active deal makers
Financial deal terms for bioinformatics
The Global Bioinformatics Partnering Terms and Agreements 2016 to 2023 report provides comprehensive understanding and unprecedented access to the bioinformatics partnering deals and agreements entered into by the worlds leading healthcare companies.
The report provides a detailed understanding and analysis of how and why companies enter bioinformatics partnering deals. The majority of deals are discovery stage whereby the licensee obtains a right or an option right to license the licensors bioinformatics technology. These deals tend to be multicomponent, starting with collaborative R&D, and commercialization of outcomes.
This report provides details of the latest bioinformatics agreements announced in the healthcare sectors.
Bioinformatics is the application of computer science and information technology to the field of biology and medicine. Bioinformatics deals with algorithms, databases, information systems, web technologies, artificial intelligence, information and computation theory, software engineering, data mining, image processing, modeling, simulation, signal processing, discrete mathematics, control systems, and statistics, for generating new knowledge of biology and medicine.
Bioinformatics deals have increased in terms of popularity for partnering in the past decade, as computing power has been embraced in order to speed up the discovery, evaluation and clinical assessment processes.
Understanding the flexibility of a prospective partner's negotiated deals terms provides critical insight into the negotiation process in terms of what you can expect to achieve during the negotiation of terms. Whilst many smaller companies will be seeking details of the payments clauses, the devil is in the detail in terms of how payments are triggered – contract documents provide this insight where press releases and databases do not.
This report contains a comprehensive listing of all bioinformatics partnering deals announced since January 2016, including financial terms where available, including over 1700 links to online deal records of actual bioinformatics partnering deals as disclosed by the deal parties. In addition, where available, records include contract documents as submitted to the Securities Exchange Commission by companies and their partners.
The initial chapters of this report provide an orientation of bioinformatics dealmaking and business activities. Chapter 1 provides an introduction to the report, whilst chapter 2 provides an overview of the trends in bioinformatics dealmaking since 2016, including details of average headline, upfront, milestone and royalty terms.
Chapter 3 provides a review of the leading bioinformatics deals since 2016. Deals are listed by headline value, signed by big pharma, most active bioinformatics dealmaking companies. Where the deal has an agreement contract published at the SEC a link provides online access to the contract.
Chapter 4 provides a comprehensive listing of the top 25 most active companies in bioinformatics dealmaking with a brief summary followed by a comprehensive listing of bioinformatics deals, as well as contract documents available in the public domain. Where available, each deal title links via Weblink to an online version of the actual contract document, providing easy access to each contract document on demand.
Chapter 5 provides a comprehensive and detailed review of bioinformatics partnering deals signed and announced since January 2016, where a contract document is available in the public domain.Each deal title links via Weblink to an online version of the deal record and where available, the contract document, providing easy access to each contract document on demand.
Chapter 6 provides a comprehensive and detailed review of bioinformatics partnering deals signed and announced since Janunary 2016. The chapter is organized by specific bioinformatics technology type in focus. Each deal title links via Weblink to an online version of the deal record and where available, the contract document, providing easy access to each contract document on demand.
In addition, a comprehensive appendix is provided organized by bioinformatics partnering company A-Z, deal type definitions and bioinformatics partnering agreements example. Each deal title links via Weblink to an online version of the deal record and where available, the contract document, providing easy access to each contract document on demand.
The report also includes numerous tables and figures that illustrate the trends and activities in bioinformatics partnering and dealmaking since 2016.
In conclusion, this report provides everything a prospective dealmaker needs to know about partnering in the research, development and commercialization of bioinformatics technologies and products.
Bioinformatics Partnering Terms and Agreements provides the reader with the following key benefits:
• In-depth understanding of bioinformatics deal trends since 2016
• Access to headline, upfront, milestone and royalty data
• Comprehensive access to over 1,600 bioinformatics deals entered into by the world's biopharma companies
• Detailed access to actual bioinformatics contracts enter into by the leading bigpharma companies
• Insight into the terms included in a bioinformatics agreement, together with real world clause examples
• Understand the key deal terms companies have agreed in previous deals
• Undertake due diligence to assess suitability of your proposed deal terms for partner companies
Bioinformatics Partnering Terms and Agreements provides the reader with the following key benefits:
In-depth understanding of bioinformatics deal trends since 2016
Access to headline, upfront, milestone and royalty data
Comprehensive access to over 1,600 bioinformatics deal documents entered into by the world's biopharma companies
Detailed access to actual bioinformatics contracts
Insight into the terms included in a bioinformatics agreement, together with real world clause examples
Understand the key deal terms companies have agreed in previous deals
Undertake due diligence to assess suitability of your proposed deal terms for partner companies
Executive Summary
Chapter 1 – Introduction
Chapter 2 – Trends in bioinformatics dealmaking
2.1. Introduction
2.2. Bioinformatics partnering over the years
2.3. Most active bioinformatics dealmakers
2.4. Bioinformatics partnering by deal type
2.5. Bioinformatics partnering by therapy area
2.6. Deal terms for bioinformatics partnering
2.6.1 Bioinformatics partnering headline values
2.6.2 Bioinformatics deal upfront payments
2.6.3 Bioinformatics deal milestone payments
2.6.4 Bioinformatics royalty rates
Chapter 3 – Leading bioinformatics deals
3.1. Introduction
3.2. Top bioinformatics deals by value
Chapter 4 – Most active bioinformatics dealmakers
4.1. Introduction
4.2. Most active bioinformatics dealmakers
4.3. Most active bioinformatics partnering company profiles
Chapter 5 – Bioinformatics contracts dealmaking directory
5.1. Introduction
5.2. Bioinformatics contracts dealmaking directory
Chapter 6 – Bioinformatics dealmaking by technology type
Appendices
Appendix 1 – Bioinformatics deals by company A-Z
Appendix 2 – Bioinformatics deals by stage of development
Appendix 3 – Bioinformatics deals by deal type
Appendix 4 – Bioinformatics deals by therapy area
Deal type definitions
Appendix 6 –Further reading on dealmaking
About Wildwood Ventures
Current Partnering
Current Agreements
Recent report titles from Current Partnering

 
Table of figures
Figure 1: Bioinformatics partnering since 2016
Figure 2: Active bioinformatics dealmaking activity– 2016 to 2023
Figure 3: Bioinformatics partnering by deal type since 2016
Figure 4: Bioinformatics partnering by disease type since 2016
Figure 5: Bioinformatics deals with a headline value
Figure 6: Bioinformatics deals with an upfront value
Figure 7: Bioinformatics deals with a milestone value
Figure 8: Bioinformatics deals with a royalty rate value
Figure 9: Top bioinformatics deals by value since 2016
Figure 10: Most active bioinformatics dealmakers 2016 to 2023
Pricing options
$3,995: single-user

$5,745: multi-user

$10,995: single site license

$17,995: global site license
A full explanation of license type definitions can be found here.
Our guarantee
Price promise
We guarantee our prices are competitive. If you find the same report advertised at a lower price within 7 days of purchase, we will refund the difference.
Delivery Deadline
We guarantee that the report will be sent within the specified delivery times. In the unlikely case of a delay we may offer a partial refund as compensation. (Terms may apply)
Latest report
If an update is published within 30 days of your purchase, you will receive it absolutely free of charge.
Serious Security
We take your data and security seriously. See our privacy policy for details of how we manage your data.
All card payments are processed by SagePay.
Sales Support
If you have any questions about your report or are unhappy with the quality, we will do our best to resolve your query. Contact us direct.
Total Trust
Current Partnering is part of Wildwood Ventures Ltd., based in York, United Kingdom. We have been trading successfully online since 2009 and work with some of the most famous brands in the business. We carefully select our partners to ensure that the publications meet expectations of demanding customers.
1QBit, 2bPrecise, 3B Medical, 3D Systems, 3M, 4bases, 4HF Biotec, 4P-Pharma, 10X Genomics, 23andMe, 111, 121nexus, A2A Pharmaceuticals, A3 Informatics, Abarca, Abbott Laboratories, Abbvie, Abingdon Health, Abiosciences, Abramson Cancer Center, Abyde, Academic Medical Center, Accelerated Enrollment Solutions, Accelq, Accenture, AccessDx Laboratory, Acclinate, Accuray, AccuWeather, Acentrus Specialty, Achilles Therapeutics, Actigraph, Active Motif, Acuant, AcuityMD, Aculys Pharma, Acumen Analytics, Acurian, Ada Health, Adapt Analytics, Adaptiiv, Adaptive Biotechnologies, Adaptive Research, ADAS 3D Medical, Adents, Adhera Therapeutics, AdhereHealth, Aditx Therapeutics, Adracare, Advanced Chemistry Development, Advanced Clinical, Advanced Guidance Technologies, Advanced Radiation Therapy, Advantech, Advarra, Advocate Health Care, Aether, Aetion, Aetna, Aetos Pharma, Aevolve, Afero, Agadia Systems, AgaMatrix, AgileBio, Agilent Technologies, AG Mednet, AIBody, AiCure, Aidoc, Aiforia Technologies, AirXpanders, AIT Laboratories, Akerna, Akili Interactive Labs, Aktana, Albert Einstein College of Medicine, Alcanza Clinical Research, Alector, Alex Therapeutics, Alibaba Health, Alienware, Alimentiv, Alira Health, Alit Life Science, Alkahest, Allegori, Allelica, Allergan, Allosteric Bioscience, Allotrope Foundation, Allscripts, AllyAlign Health, Almac Group, Almirall, ALOM Technologies, Alpenglow Biosciences, Alpha Tau Medical, ALS Association, AltMed Florida, Altoida, Alto Neuroscience, Alvarado Hospital Medical Center, Alverno Clinical Laboratories, Alyvant, Alzheimer's Drug Discovery Foundation, Amazon Web Services, Amber Pharmacy, AMD Insight, American Academy of Neurology, American Association for the Study of Liver Diseases, American Cancer Society, American College of Cardiology, American Diabetes Association, American Heart Association, American Medical Association, American National Multiple Sclerosis Society, American Sleep Apnea Association, American Society of Hematology, American Speech-Language-Hearing Association, American Type Culture Collection (ATCC), American Well, Amgen, Amici Pharmaceuticals, Amplifire, AMRA, Amwell, Amylyx Pharmaceuticals, Analytical BioSciences, Ancestry, AnchorDx, Andelyn Biosciences, Andor Technology, Andrew Alliance, Anelto, ANI Pharmaceuticals, Anju Software, Annum Health, Annuo Med Tech Solutions, Anpac Bio-Medical Science, ANP Technologies, Ansys, Antengene, Anthem, AnthroTronix, Anumana, AO Foundation, Apollo Health, Apollo Healthcare, AppBus, Appian Labs, Appistry, Apple, Applied BioMath, Applied DNA Sciences, AppliedVR, Appriss Health, Apricity Health, Aprima Medical Software, Aptar Pharma, Arbor Biotechnologies, ARCA Biopharma, Arc Bio, ArcherDX, Ares Genetics, Arima Genomics, Aris Global, ArisGlobal, Arivis, Arm, Armor, Arria, Artificial, ArtiQ, Asa Ren, Ascenion, Ascensia Diabetes Care, ASH Research Collaborative, Asimily, Aslan Pharma, Aspen Imaging Healthcare, Astellas Pharma, AstraZeneca, AtCor Medical, Athenahealth, ATMPS, Atomwise, ATUM, Audaire Health, Aural Analytics, Auria Biobank, Aurochs, Autism Learning Partners, Autolomous, Automation Anywhere, Auxita, Avail Medystems, Avalere Health, Avera Health, Awakn Life Sciences, AXA PPP healthcare, Axial3D, Axiom Real-Time Metrics, Axiom Worldwide, Axway, Ayogo Health, Bactevo, Baheal Pharmaceutical, Baktus, Baptist Health Care, Basepair, Baszucki Brain Research Fund, Batavia Biosciences, Bausch & Lomb, Bavarian Nordic, Baxter International, Bayer, Bayer CropScience, Bayer Healthcare, Baylor College, Baylor College of Medicine, BCG Digital Ventures, BC Platforms, Be-ys, Beckman Coulter, Becton Dickinson, BeeKeeperAI, BehaVR, BeiGene, Belle.ai, Benchmark Electronics, BenevolentAI, BERG Analytics, Bernoulli Health, Berry Genomics, Be The Match BioTherapies, Beth Israel Deaconess Medical Center, Better Therapeutics, BGI, Bialogics, Bicycle Health, Bill and Melinda Gates Foundation, Bio-Optronics, Bio-Strategy, BioAscent Discovery, BioBam Bioinformatics, BioBeats, BioBright, BioCelerate, BioClinica, BioCorRx, Biodesix, BioDigital, BioDiscovery, Biofors, Bioforum, Biofourmis, Biogen, Biognosys, Bioinfogate, BioIntelliSense, BioLizard, Biolog-id, Biological Dynamics, Biolojic Design, Biomanufacturing Training and Education Center, BioMarin Pharmaceutical, BioMatrix Specialty Pharmacy, Biomedical Advanced Research and Development Authority, Biomedical Systems, BioMedion, bioMerieux, Biomodex, Bionik Laboratories, BioOhio, BioPharmics, Biorelate, Biosero, BioSolveIT, Biostem US, BioSymetrics, BioTek Instruments, BioTelemetry, Biotricity, Bioz, Bird Foundation, Blackford, Blackfynn, Blockchain Global, Blockshine Technology, Blue Note Therapeutics, BlueRock Therapeutics, BMC Medical, Boehringer Ingelheim, Boehringer Ingelheim Vetmedica, Bola Technologies, Booz Allen, Boryung Pharmaceutical, BostonGene, Boston Scientific, Boston University, Boston Veterans Affair Research Institute, Box, BoxView, Brain Balance Achievement Centers, BrainLAB, Brainomix, Brains On-Line, Bridge Biotherapeutics, Brigham and Women's Hospital, Bright Giant, BrightInsight, BrightView Health, Bristol-Myers Squibb, Broad Institute, Brooks Life Science Systems, Bruker, BSG Analytics, Bugworks, BullFrog AI, Bumrungrad International, Buoy Health, BurstIQ, BYOMass, C4X Discovery, CAEK, Calyx, Cambridge Blockchain, Cambridge Brain Sciences, Cambridge Cognition, Cambridge Quantum Computing, CamDiab, Canada House Wellness Group, Canadian Armed Forces, Canadian Council, Canadian Neuromuscular Disease Registry, Cancer and Blood Specialty Clinic, CancerCare, Cancer Genetics, CancerLinQ, Cancer Research UK, CanMart, Cannabis OneFive, CannAcubed, Canopy Biosciences, Cantel Medical, Capacity, Cara Care, Cardiac Insight, Cardinal Health, CardioFocus, CareDox, CareDx, CareJourney, Carepay, CarePICS, Carestream Health, Caresyntax, CareTaker Medical, CareWire, Carlsmed, Carl Zeiss, Carnegie Mellon University, CAS, Casetabs, Cassian Solutions, Castle Biosciences, Castor, CB2 Insights, CDISC, Cegedim, Celemics, Celgene, Cellarity, CellCarta, Cellen Life Sciences, Celltrion, Censis Technologies, Centene, Center for Drug Evaluation and Research, Center for Excellence in Engineering Biology, Centers for Disease Control and Prevention, Centers for Medicare and Medicaid Services, Centogene, Centre Leon Berard, Centrexion, CerebraCell, Cerebral, CereScan, Cerner, Cerner Enviza, Certainty Health, Certara, Certintell, CEVA, Champions Oncology, CHAMPS Oncology, Change Healthcare, Charite Universitatsmedizin Berlin, Charles River Laboratories, CHARM Therapeutics, CheckedUp, ChemAxon, Chemical Abstracts Service (CAS), ChemImage, Chiesi Farmaceutici, Children's Hospital Boston, Children's Hospital Los Angeles, Children's Hospital of Michigan Foundation, Children's Hospital of Philadelphia, Children's National Health System, Chiltern, Cholangiocarcinoma Foundation, Chonnam National University, Christiana Care Health System, Christus Health, Chronicled, Chronolife, Chugai Pharmaceutical, Cigna Healthcare, Ciitizen, Cilag AG, Cincinnati Children's Hospital Medical Center, Ciox Health, Cipher Skin, Cirle, CirrusMD, City of Corpus Christi, Clariness, Clario, Clarivate Analytics, CLEAR, ClearPoint Neuro, Cleveland Clinic, Click Therapeutics, Client Outlook, Clinerion, Clinical Content Consultants (CCC), Clinical Research Strategies, ClinicalStudyDataRequest, Clinical Trial and Consulting Services, CliniFusion, Clinipace Worldwide, ClinOne, CluePoints, CMIC, Coalfire, CoBTeK, Code Ocean, Codexis, COEUS Healthcare, Cognate BioServices, Cognetivity Neurosciences, Cognition Foundry, Cognizant, Cognoa, CogState, Cohen Veterans Bioscience, Collaborative Drug Discovery, Collective Medical, Columbia University, Combating Terrorism Technical Support Office, Common Sensing, Commonwealth Informatics, Commvault, Companion Medical, Compentex, ComplianceLogix, Comprehend Systems, Compugen, ConcertAI, Concert Genetics, Concord Medical Services Holdings, ConnectiveRx, Consortium AI, Contakt World Technologies, Contextual Genomics, Cooper Aerobics, Cooper University Health Care, COPD Foundation, CorePlus, Corrona, Cortechs.ai, CorTechs Labs, Cosán Group, COTA, Courtagen Life Sciences, Cove Behavioral Health, Crescendo Biologics, Cresset, CRIO, Crothall Healthcare Technology Solutions, Crown Bioscience, CrystalGenomics, CTC Clinical Trial, Cubex, Curavit Clinical Research, Curebase, Cure Duchenne, CureMetrix, Cures Within Reach, Curetis, Curio Genomics, Curis, CVS Caremark, Cyclica, Cynapsus Therapeutics, Cynergi Health Partners, Cynerio, Cyrus Biotechnology, Cytapex Bioinformatics, Cytel, Cytobank, CytomX Therapeutics, Cytox, Cyxone, Dacadoo, Daiichi Sankyo, Daktari Diagnostics, Dalhousie University, Dana-Farber Cancer Institute, Danyel Biotech, DarioHealth, DarwinHealth, Dascena, DataBiologics, Datagrok, Datastrong, DATATRAK International, Datavant, Datos Health, Dawn Health, Day Zero Diagnostics, DDL Diagnostic Laboratory, DEARhealth, Debiopharm, Deciphex, Dedalus Group, Deep Cube, Deep Lens, Definition Health, Delve Health, DemDx, Densitas, Dental Assist, Deontics, Department of Defense, Department of Veterans Affairs, DePuy, Dermalog, Desktop Genetics, Devana Solutions, DexCom, DiA Imaging Analysis, Diasend, Dicom Systems, Digital Diagnostics, Digital Therapeutics Alliance, Discngine, Discovery Life Sciences, Dispersive Technologies, Distributed Bio, Divergence Neuro Technologies, Diversified, DJO Global, DNAmito, DNAnexus, DnaNudge, DNA Script, DocuSign, Domainex, Domo, DOSIsoft, Dotmatics, Dotphoton, Dow AgroSciences, Dow Chemical, DP Clinical, Drake University, DrFirst, DSG, Duchenne UK, Duke Clinical Research Institute (DCRI), Duke University, Duke University Medical Center, Dutch SAZ, DxS, DynamiCARE, e-NIOS, E-Therapeutics, E25Bio, Eagle Genomics, eAssist Dental Solutions, Easy Hundred, EatLove, EBSCO Information Services, EchelonDx, eClinicalHealth, Edico Genome, Edison Nation, eemagine, Ehave, EirGen Pharma, Eisai, Elanco, Elastos Foundation, Elation Health, Elekta, Elemental Machines, Elencee, Eleven Biotherapeutics, Eli Lilly, Ellerca Health, Elligo Health Research, Elsevier, Eltima Software, Elucidata, Elucid Bioimaging, Embleema, EMD Serono, Emergent BioSolutions, Emmes, Emocha Mobile Health, Emory Healthcare, EMTensor, Enamine, EnBiotix, EncrypGen, endpoint Clinical, EndPoint Technologies, Enosis Therapeutics, ENPICOM, Entheon Biomedical, Entra Health, Envision Pharma Group, EnvoyAI, Epic, Epilepsy Foundation (EF), Epivax, Epocrates, Epoxy, Epredia, Epsilon, Equicare Health, Erlangen University Hospital, ERS Genomics, ERT, EtectRx, Ethicon Endo-Surgery, Etiometry, Eureka Eurostars, European Bioinformatics Institute, European Board and College of Obstetrics and Gynaecology, European Innovation Council, European Union, Everest Medicines, Everledger, Eversana, Evidation Health, Evident Technologies, EvidNet, Evosep, Evotec, eWellness Healthcare, Exabel, Excelra, Exostar, ExplORer Surgical, Express Scripts, F-Star, Fabric Genomics, Farmacon Global, FatiAbGen, Feinstein Institute for Medical Research, FEops, Ferring Pharmaceuticals, Fio, Fios Genomics, Firsthand Technology, First Insight, FitBit, FitOn, Five Rivers RX, FK LiveLabs, Flagship Biosciences, Flatiron Health, Flo Health, Florence, FlowJo, FlowMetric, Flow Pharma, Fluidigm, Flywheel, FocusScript, Food and Drug Administration (FDA), Force Therapeutics, Forian, Forty Seven, Forward Advantage, Foundation Fighting Blindness, Foundation for Innovative New Diagnostics, Foundation Medicine, Foundry Health, Fred & Pamela Buffett Cancer Center, Fresenius Kabi Pharmaceuticals, Fresenius Medical Care, FrontRunnerHC, Fujifilm, Fujitsu Laboratories, Fujitsu Laboratories of America, Fuse Medical, G-Con, G2 Speech, G3 Therapeutics, G42 Healthcare, Gaia, Galderma, Galgo Medical, GAVI Alliance, Gedeon Richter, GEDmatch, GE Healthcare, Geisinger Health System, Gelesis, GEMCO Medical, GeneData, GeneDX, Geneial, Geneious Biologics, Genentech, General Dynamics, Generex Biotechnology, Genesis Automation, GenesisCare, Genesis Research and Development, Genestack, Genetic Analysis, Genetics Institute, Genetic Technologies, Geneva University Hospitals, Genfit, GeniusRx, GenomeDx, Genome Insight, Genome Medical, Genomics, Genomics England, Genomind, Genomoncology, Genoox, Genosity, Genpact, GenXys, George Washington University, Georgia Institute of Technology, Georgian Bay General Hospital, Gepa, German Heart Centre Berlin, Gero, Gerresheimer, Gestalt Diagnostics, Getinge, Gevity Consulting, Gilead Sciences, Ginkgo BioWorks, GI Partners of Illinois, GI Reviewers, Glassbeam, GlaxoSmithKline, Glemser Technologies, Glencoe Software, Glimpse Group, Global Blood Therapeutics, Global Clinical Trial Partners, Global Genes, Global Genomics Group, Global Kinetics, GlobalLogic, Glooko, Glow, GlucoMe, Glytec, gMed Canada, G Medical Innovations, GN Group, GNS Healthcare, GO2 Foundation for Lung Cancer, goBalto, GoGoMeds, Goldfinch Bio, GoMo Health, GoodRx, Google, GPC Systems, GPI Group, Graticule, GrayMatters Health, Great Lakes Drug Development, GreenLeaf Genetics, Greenr U, Gritstone Bio, GRYT Health, GSL Biotech, Guangdong Lewwin Pharmaceutical Research Institute, Guardant Health, Hadassah Medical Center, Haemonetics, Halo Dx, Halo Labs, Halt Medical, Halyard Health, Hamad Medical, Hamamatsu Photonics, Hancom Group, Hanmi Pharmaceutical, Hannover Medical School, Hapbee Technologies, Happify Health, HAPPYneuron, Harris, Harvard University, Haselmeier, HashedIn, Haystack Bio, hc1.com, HCA Healthcare, HCL Technologies, Healius, Health2Sync, HealthCore, Health Gorilla, HealthLytix, HealthPrize Technologies, HealthSnap, HealthSteps, HealthTrust, Healthvana, Health Vector, HealthVerity, HeartBeam, HeartScore, Helix, Hematology-Oncology Associates of Central New York, Hengrui Therapeutics, Henry Schein, Hewlett Packard, HighRes Biosolutions, Hill-Rom, Hillstream BioPharma, Hitachi Data Systems, Hitachi High-Technologies Corporation, Hitachi Medical Systems Europe, HitGen, HMC HealthWorks, Holmusk, Holo4Labs, Holobiome, Horizon Discovery, Horizon Europe, HP, HSBlox, HSTpathways, HTG Molecular Diagnostics, Huami, Huawei, HudsonAlpha Institute for Biotechnology, Huma, Humana, Human API, Humboldt-Innovation, HuminTec, Hyfe, Hygieia, I-Dante, IBA, Ibex Medical Analytics, IBM, IBM Watson Health, iCAD, Icahn School of Medicine at Mount Sinai, Icometrix, Icon, IDBS, Idengene, ID Genomics, IDnow, Idorsia, IEH Laboratories & Consulting Group, iFLYTEK, Igentify, IgniteData, Ikcon Pharma, Ikonopedia, Iktos, Illumina, ILUM Health Solutions, ImageIQ, ImageMover, Imagene Labs, Imagia Cybernetics, Imaging Biometrics, Imaware, Imbio, ImmersiveTouch, Immunexpress, Immunocore, ImmunoPrecise Antibodies, ImpediMed, Imperial College London, ImplantBase, Imprimis Pharmaceuticals, Imprivata, IMS Health, In-Q-Tel, Inari Agriculture, INBRAIN Neuroelectronics, Incannex Healthcare, Incedo, Incepto Medical, InContext.ai, INC Research, Incyte, Indegene Lifesystems, Indiana University, Indica Labs, Indivumed, IndyGeneUS AI, Infobip, InfoChem, Infor, Informa, Informatica, inHEART, InnerOptic Technology, InnerScope Hearing Technologies, INNERVIA Bioelectronics, Innodem Neurosciences, Innoplexus, InnovaQor, Innovate UK, Innovation Health, Inovalon, Inscopix, Inserm, InsightRX, Insilico Biotechnology, InSilicoTrials, InsiteOne, Inspirata, Inspira Technologies, Instem, Institut Gustave Roussy, Insulet, Intabio, Integra Connect, Integra LifeSciences, Integrated Proteomics Applications, Inteliquet, Intellegens, Intelligence Advanced Research Projects Activity (IARPA), Intelligencia, Intelliware Development, Interface People, Intermountain Healthcare, International Progressive MS Alliance, International Spine Study Group Foundation, InterSystems, Intertrust, Intouch Group, InTouch Health, Intrance Medical Systems, Invaryant, Invenio Imaging, InvenSense, inviCRO, Invitae, InVivo, InVivoScribe, Ionian University, IQVIA, iReceptor Plus, IrisVision, Ironshore Pharmaceuticals, Ironwood Pharmaceuticals, iRxReminder, iSage Rx, ISDIN, iSpecimen, Iterative Scopes, Iteris, ivWatch, iXensor, Janssen Biotech, Janssen Pharmaceuticals, Janssen Pharmaceutica NV, Janssen Research & Development, Japan Tobacco, JASE Health, JAYEX Technology, Jayne Koskinas Ted Giovanis Foundation for Health and Policy, Jazz Pharmaceuticals, J Craig Venter Institute, Jefferson Healthcare, Jewish General Hospital, Jhpiego, Jiangsu Provincial Institute of Materia Medica, Jianming Pharmaceutical, JMDC, Joerns Healthcare, Johns Hopkins Medicine (JHM), Johns Hopkins University, John Snow, Johnson & Johnson, Johnson & Johnson Consumer Companies, Johnson & Johnson Innovation, Jointpoint, Jolly Good, JSR Life Sciences, Juniper Investment Company, Juno Biomedical, Jvion, Kaiku Health, Kailos Genetics, Kaiser Permanente, karmadata, Karolinska Institute, Karyopharm Therapeutics, Keck School of Medicine of USC, KeyWise, Kinesiometrics, Kingdee Software Group, Kings College London, KiOmed Pharma, Kite Pharma, Klue, Kneat, Knight Cancer Institute, Kois Center, Komodo Health, Koneksa Health, KT Corporation, Kumanu, Kyoto University, L7 Informatics, Labcyte, labfolder, Laboratory Corporation of America, Laboratory of Pathology, LabStyle Innovations, LabTwin, LabVantage Solutions, LabVoice, Labworks, La Jolla Institute for Allergy & Immunology, Lakeland Health, Lambda Therapeutics, Launchit Ventures, Lawrence Livermore National Laboratory, Leader Life Sciences, Learnsoft, Lee Moffitt Cancer Center, Leica Biosystems, Leidos, Lenica Research Group, LEO Pharma, Lesaffre, Les Laboratoires Servier, Leukemia & Lymphoma Society, Levelblox, Levitee Labs, Levrx Technology, Lieber Institute, Lifebit Biotech, Life Image, LifeNome, LifeOmic, LifeScan, LifeServe Blood Center, Lifespin, Lightbeam Health Solutions, Lightship, Limbix, LiquidHub, Lirio, Litesprite, LivNao Technologies, Livongo Health, LLamasoft, Lochan, LogicNets, Lokavant, Longeveron, Loopback Analytics, Lord Global, Lore IO, LSPediA, LSU Health Sciences Center, Luca Healthcare, LUCID, Lumanity, Lumicera Health Services, Luminare, Luminostics, Lunaphore, Lundbeck, Lung Cancer Foundation of America, Lung Cancer Initiative, LUNGevity Foundation, Lunit, Lupus Foundation of America (LFA), Luxoft, Lykan Bioscience, Lymphoma Academic Research Organization, Lyphe Group, LZ Lifescience, M*Modal, M2Gen, Macao Kiang Wu Hospital, Maccura Biotechnology, Mach7 Technologies, Macrogen, Magic Leap, MAGNA Pharmaceuticals, Mainz Biomed, Management Science Associates, Mannin Research, Mapi, Marubeni, Marubun, Maryland State Medical Society, Masimo, Massachusetts General Hospital, Massachusetts Institute of Technology, Mass General Brigham, Massive Bio, MasterControl, Max-Planck, Maya Medical, Mayo Clinic, MC10, McCreadie Group, McGill University, McKenzie Management, McKesson, McLean Hospital, MD Anderson Cancer Center, MDClone, MD Matrix, Med-Pass, Medable, Medbanks Network Technology, Medcase, MedChain, MedCom, Medeor Therapeutics, MedEvoke, Medgate, Medial, Medial EarlySign, Medibio, Medicago, Medical Microinstruments, Medical Research Council, Medical Technology Enterprise Consortium, Medical Tracking Solutions, Medical University of Bialystok, Medical University of Graz, Medical University of Innsbruck, Medicom, Medidata Solutions, Medipath, MediSafe, MediSapiens, Medistics, Meditech, MEDITECH Greenfield, MediTechnix, Medivizor, Medley Genomics, Medline Industries, MedMine, MedNet Solutions, Mednow, MedOne, Medpace, Medpod, MedRhythms, Medtronic, MedyMatch, Meiogenix, Melax Technologies, Memora Health, Memorial Hermann Health System, Memorial Sloan Kettering Cancer Center, MemVerge, Mentice, Merck and Co, Merck KGaA, Mercy Hospital, Merial, Meru Health, Merz, Mestrelab Research, MetaMe Health, Metaoptima Technology, Metaverse Standards Forum, Metrics, Metro Health, Mettler Toledo, Mevion Medical Systems, MiCare Path, Michael J Fox Foundation, Microba Life Sciences, MicroBiome Therapeutics, MicroHealth, MicroPort Scientific, Microsoft, Midnight Health, Midway Dental Supply, MiLaboratories, MILA International, Millennium Health, MilliporeSigma, MIM Software, Mind Cure Health, MindMaze, Mind Medicine, Mindpax, MindPeak, Mind The Graph, Minnesota Multistate Contracting Alliance for Pharmacy, Miracle-Ear, Mirada Medical, Mission Bio, MITRE, Mitsubishi Tanabe Pharma, MMS, Moderna, Modernizing Medicine, Molecular Health, Molplex Pharmaceuticals, Monash University, Monsanto, Montreal Heart Institute, MOREHealth, MORE Health, Morehouse School of Medicine, Mosim, Movemedical, Movendo Technology, MoveUP, Movilitas, MPECT, MphRx, Mpirik, MSAID, MuleSoft, Munich Leukemia Laboratory, Murdoch Childrens Research Institute, MVI Health, MWI Animal Health, Mydecine Group, MyMeds & Me, Myndshft, MyndVR, myNEO, MyoKardia, Myriad Genetics, mySugr, myTomorrows, MyVytalics, Nankai Hospital, Nano-X Imaging, Nano Global, Nanomix, NanoString Technologies, NantHealth, Nashville Biosciences, National Cancer Care Alliance, National Cancer Center of Japan, National Cancer Institute, National Center for Tumor Diseases, National Healthcare Services (NHS), National Health Service, National Hemophilia Foundation, National Human Genome Research Institute, National Institute for Health and Care Excellence, National Institute for Health Research (NIHR), National Institute of Allergy and Infectious Diseases, National Institute of Biomedical Imaging and Bioengineering, National Institute of Diabetes and Digestive and Kidney Diseases, National Institute of General Medical Sciences, National Institute of Standards and Technology, National Institute on Aging, National Institute on Drug Abuse (NIDA), National Institutes of Health, National Organization for Rare Disorders, National Science Foundation, Nautilus, Navican, Navigating Cancer, Navitas, Nebraska Medicine, Nebula Genomics, NEC, Neiman Institute, Nektar Therapeutics, NEMO Health, Neogenomics, Neosoma, NE Scientific, Nestle, Nestle Health Science, Netherlands Cancer Institute, NeuPath Health, NeuroCog Trials, NeuroLab, NeuroLex Laboratories, Neurolief, NeuroLogica, Neuronetics, NeuroScience Associates, NeuroSigma, NeuroTracker, Newborn Screening Ontario, Newel Health, New England Biolabs, New York Genome Center (NYGC), New York Presbyterian/Columbia, New York State Department of Health, New York University, NextGate, Next Gen Diagnostics, NextGen Partners, Nexus Data Services, Nico, Ninety One, Nobelpharma, NOCTEM, Noldus Information Technology, Noom, Nordic Medtech, Northern Arizona Healthcare, Northern California Institute for Research and Education, Northern Science Consulting, Northwell Health, Northwestern University, North Zealand University Hospital, Norwegian University of Science, Notable Labs, Novadiscovery, Novant Health, Novarad, Novartis, Novartis Pharmaceuticals Canada, Nova Scotia Health Innovation Hub, Novaseek Research, Novatek International, Novigenix, Novo Nordisk, Novopath, Novotech, Novozymes, Nrgene, NRG Oncology, NTT Data, NTT Medical Center Tokyo, Nuance Healthcare, Numerate, Nuritas, Nurosene, Nuvo Group, Nvidia, NXT-ID, Nyansa, Nyquist Data, OARO, OBERD, Obsidian Therapeutics, ObvioHealth, Ochsner Health System, OKKO Health, Olea Medical, Olympus, Olympus Respiratory America, Omada Health, OmiCure, Omix Technologies, Omnicell, OmniComm Systems, OncoBay Clinical, OncoCyte, Oncode Institute, OncoDNA, OncoImmunity, OncologyInformationService, Oncology Pharma, Oncology Research Information Exchange Network, OncoMyx Therapeutics, Oncopeptides, Oncora Medical, Oncoshot, Onduo, One Codex, One Drop, One GI, OneMedNet, OnMed, Ono Pharmaceutical, Onramp Bioinformatics, ON Semiconductor, Ontada, ONWARD Medical, Open Commons Consortium, OpenEye Scientific Software, Open Source Imaging Consortium, OpGen, Opisafe, OPKO Health, Optibrand, Optibrium, OptimizeRx, OptraHEALTH, OptraSCAN, OPUM, Oracle, Oracle Health Sciences, Orbis, Orbita, Orbus Therapeutics, Oregon Health Sciences University, Orexo, OrganX, ORHub, Ori Biotech, OrigiMed, Origin Agritech, Orion, Ortho-Clinical Diagnostics, OSE Immunotherapeutics, Ospedale Pediatrico Bambino Gesu, Oticon, Otsuka, Otsuka America Pharmaceutical, OTTR, Ovation, Ovation Life Sciences, Overland Pharmaceuticals, Owkin, Oxford BioMedica, Oxford Genetics, OxyPharma, P-Chip, PaceMate, Pacific Biosciences, Pacific Northwest Research Institute, Paige, Palabra, Palantir, Pandion Therapeutics, Pangea, PanGenomic Health, Paradigm, Parent Project Muscular Dystrophy, Parexel, PARI, Particle Measuring Systems, Parvizi Surgical Innovation, PARx Solutions, Pasithea Therapeutics, PathAI, Path BioAnalytics, Pathcore, Pathway Health, Pathway Solutions, PatientBond, PatientFi, Patient Genesis, Patient identification Platform, PatientLink Enterprises, PCI Pharma Services, Peakdale Molecular, PEAR Therapeutics, Penn Medicine, Pennsylvania Department of Health, Pensiamo, Pentax, Penumbra, PeptiDream, PercayAI, Performance Livestock Analytics, PerformRx, PeriGen, PerkinElmer, Perspectum Diagnostics, Pertexa, PetaGene, Petriage, Pfizer, Pharmacelera, PharmaMar, PharmRight, PhaseBio Pharmaceuticals, Phenomics Health, Philips, Phlexglobal, Phlo, PhoreMost, Photometrics, Phreesia, Phylloceuticals, PhysIQ, PicnicHealth, Pieces Technologies, PierianDx, Pillar Biosciences, Pilloxa, Pinnacle Clinical Research Center, Pioneer Solution, Pixvana, Plecosystems, Plexus, Plume Labs, Plyzer Technologies, PMG Research, PointClickCare Technologies, PolarisQB, Popit, PostEra, PPD, PRA Health Sciences, Precera Bioscience, Precise Biometrics, PreciseDx, Precision Digital Health, Precision Genetics, Precision Health Informatics, PrecisionOS, Predictmedix, Premier Health Group, Premier Inc, Premier Research, PrescribeWellness, Primetime Medical Software, ProcessPro, Procter & Gamble, Profil Institute for Clinical Research, Prognos, ProMedica Clinical Research Center, Promenade Software, Prometheus Biosciences, Prometheus Laboratories, ProofPilot, Proove Biosciences, Prosoma Digital Therapeutics, Prospection, Protagen, Protein Metrics, Protocol First, Proton Therapy, Proximagen Group, Proximie, Proximo Medical, Psychedelic Society Belgium, Pulse Infoframe, Q-State Biosciences, Q2 Solutions, Q2i, Qiagen, QMed Innovations, QPharma, QuadMed, Quadram Institute, Qualcomm, QuantalRF, QuantHealth, Quartesian, QubeChain, Quest Diagnostics, QuEST Global, Quicksilver Scientific, Quintiles IMS Holdings, R1 RCM, R3, Radboud University Nijmegen, Radboud University Nijmegen Medical Centre, Radformation, Radialogica, RadNet, RARE-X, Rational Surgical Solutions, RaySearch Laboratories, Reaction Biology, Readout Health, Real Time Medical, Rebus Biosystems, Recover Together, Recursion, Redenlab, Redesign Science, Red Hat, Redox, RedShiftBio, RefleXion Medical, Regenstrief Institute, Reify Health, Relay Medical, RelianceHMO, Reliq Health, Reltio, Rensselaer Polytechnic Institute, Repositive, Reputable Health, Rescon Technologies, Research Council of Norway, Research Institute of McGill University Health Centre (RI MUHC), Resmed, Resolution Bioscience, RetroBrain, Revitalist Lifestyle and Wellness, Revon Systems, Ribera Solutions, Riffyn, Right Submission, Rimidi, Rimsys, Ro, Roam Analytics, Robert Wood Johnson Foundation, Roche, Roche Diagnostics, Rocket VR Health, Rockley Photonics, RockStep Solutions, Rohto Pharmaceutical, Ro Invest, RORZE Lifescience, Rosalind, Roswell Biotechnologies, Roswell Park Cancer Institute, Rouumtech, Roux Institute, Royal Perth Hospital, Royal Philips Electronics, RQI Partners, RTHM, Rubicon Genomics, Rune Labs, Rush University Medical Center, Rx.Health, RxAdvance, RxMx, Rymedi, S12 Solutions, Saama, Sage Bionetworks, Sage Therapeutics, Saint Louis University, SalesForce, Salient Surgical Technologies, Sample6, Samsung Biologics, Samsung Electronics, Sandoz, Sanguina, Sanguine, Sanofi, San Raffaele Hospital, Santen Pharmaceutical, Saphetor, Sapio Sciences, Sarah Cannon Research Institute, Sartorius, SAS, Satisfai Health, Savana, Savonix, Sawai Pharmaceuticals, SBL Testing Technologies, Scanwell Health, Schenker Technologies, Schrodinger, SciBite, Science 37, Science Exchange, Sciex, Scignyte, Scilligence, Scitara, ScottCare Cardiovascular Solutions, Screenpoint Medical, Scripps Research Institute, SCWorx, Second Genome, Sectra, Securecell, Seizure Tracker, Selcia, Select Rehabilitation, Self Care Catalysts, Sema4, Sempre Health, Senescence Life Sciences, Sensyne Health, Sentieon, Seqster, Seracare Life Sciences, Sernova, Serve You Rx, Seven Bridges Genomics, Shanghai Mental Health Center, Shanghai Pharmaceutical, ShanghaiTech University, Shanghai Xihua Scientific, Sheba Medical Center, Sheikh Zayed Institute for Pediatric Surgical Innovation, Shionogi, Shire Pharmaceuticals, Shivom, SHYFT Analytics, Siemens Healthineers, SightCall, Sight Diagnostics, Sigma Computing, Signant Health, SilverCloud Health, Simcere Pharmaceuticals, Simons Searchlight, Simplyfeye, Simulations Plus, Singular Genomics Systems, Sinopia Biosciences, Sirenas, SirenMD, Sirona Dx, Sisense, Sixense Enterprises, Skyland Analytics, SkylineDX, Slovak University of Technology, SmartAction, smartShift, Smith & Nephew, Snowflake, Social Reality, Socionext, Sodexo Healthcare, SoftBank, Softhread, SOINN, SolveBio, Sonacare Medical, SonarMD, Sonic Healthcare, Sonora Quest Laboratories, Sonova, Sophia Genetics, Sosei Heptares, Sotera Wireless, Spacelabs Healthcare, Spark Biomedical, Spartan Medical, Sphere Health, Spheryx, Spire Health, St. Lukes Health System Clinically Integrated Providers, STADA Arzneimittel, StageDotO, Stago, Stallergenes Greer, Standigm, Stanford University, Stanford University School of Medicine, Stella, StemoniX, Stereotaxis, Stevenson Memorial Hospital, Stonehaven Incubate, Stony Brook University, Stop Soldier Suicide, StoryCorps, Stratasys, Striiv, Structura Biotechnology, Stryker, Subtle Medical, Sumitomo Dainippon Pharma, Sunovion Pharmaceuticals, Supernus Pharmaceuticals, Sure med Compliance, Surfacide, Surgical Notes, Surgical Theater, Surglogs, Susan G. Komen for the Cure, Susmed, Swinburne University, Swing Therapeutics, Syapse, Syft, SymBio Pharmaceuticals, Syn-The-All Pharmaceutical, Synaptive Medical, Synbio, Syneos Health, Synexus, Syngenta, Synopsis Healthcare, Syntegra, Syntellis Performance Solutions, SyntheticMR, SystemOne, T3 Labs, Tabula Rasa HealthCare, Tachyum, Takeda Pharmaceutical, TALi, Taliaz, Talis Biomedical, TapestryHealth, TapGenes, Target RWE, Taylored Biotherapeutics, TB Alliance, Tealium, Technology University Dresden, Teijin, Telcare, TeleSense Canada, TeleVet, Temedica, Temple Health, Temple University, Tempus, Tencent Holdings, Tenet Healthcare, TenX Biopharma, Terran Biosciences, Terso Solutions, Terumo Cardiovascular Systems, Terveystalo, TeselaGen, TetraScience, Teva Pharmaceutical Industries, TFS International, The Consortium of Rheumatology Researchers of North America, The DNA Company, TheraCann International Benchmark, Theranica Bio-Electronics, Therma Bright, Thermo Fisher Scientific, The University of Chicago Medicine, THINK Surgical, Thomas Jefferson University, ThoughtWire, Thoughtworks, THREAD, Thuasne and Townsend Design, Tigerspike, Tilak Healthcare, Tissue Analytics, Titian Software, Tivic Health Systems, TME Research, TMM Software, Tobii Technology, Todos Medical, Tokyo Institute of Technology, TOPADUR Pharma, Total Brain, Touch Surgery, TPT Global Tech, Trakcel, TransCelerate BioPharma, Translational Drug Development, Translational Software, Transmed Systems, TransPerfect Life Sciences, TransPerfect Medical Device Solutions, TrialAssure, Trialbee, TrialSpark, Tribun Health, Tridentify, TriNetX, Trinity Biotech, Trinity Life Sciences, Trio Healthcare, Triple Ring Technologies, Triumph Research Intelligence, TruDiagnostic, Truepill, Truveta, Tuberous Sclerosis Alliance (TS Alliance), Tucker Medical, Tute Genomics, Twist Bioscience, twoXAR, Uberdoc, Ubirch, UCB, UCHealth, uLab Systems, Ultima Genomics, uMotif, Unissant, United BioSource, United States Military Cancer Institute, UniteOR, Universite Laval, University College London, University Hospitals Ventures, University Medical Center Utrecht, University of Alabama, University of Alabama at Birmingham, University of Auckland, University of Basel, University of California, San Diego, University of California Los Angeles, University of California San Francisco, University of Leeds, University of Liverpool, University of Maryland School of Medicine, University of Massachusetts, University of Miami, University of Michigan, University of Michigan Medical School, University of Montreal, University of Nagasaki, University of Nebraska
For full list please contact enquiry@currentpartnering.com
Current Partnering reports provide insight into the trends and terms of partnering deals in the global life sciences sector.
Current Partnering reports are updated every six months to ensure the user has access to the latest announcements and trends in the topic focus of the report.
Current Partnering analysts review the deal data to provide an overview and analysis of deal trends, including example deals and terms.
Current Partnering reports source deal data from our proprietary deals and alliances database, Current Agreements. The database is updated daily by our analysts with new deals as they are announced globally by the company's party to the deal. In addition, deal records are updated with new data as it becomes available.
The data in the Current Agreements deals and alliances database is obtained from secondary sources such as publicly available industry sources including press releases, company presentations, investor presentations, company SEC filings, other company filings, company websites, conference presentations. Sources are identified to allow for user verification.
Current Partnering provides comprehensive coverage of the following partnering or deal types:
• Asset purchase
• Assignment
• Co-development
• Co-market
• Co-promotion
• Collaborative R&D
• Contract service
• CRADA
• Cross-licensing
• Development
• Distribution
• Equity purchase
• Evaluation
• Grant
• Joint venture
• Licensing
• Loan
• Manufacturing
• Marketing
• Option
• Promotion
• Research
• Royalty financing
• Settlement
• Spin out
• Sub license
• Supply
• Termination
• Warrant
Every deal record is fully categorized and includes the following data, where available:
• Industry sector
• Therapy areas
• Technology type
• Deal components
• Financial terms
• Stage of development
• Exclusivity
• Asset type
• Geographic focus
• Excluded geography
• Company press release
• SEC filing data including contract document
All financial amounts are converted to US$ using the exchange rate available on the date of deal announcement, enabling direct comparison of deal terms across international territories.
Financial data and contract documents displayed in deal records is obtained from public sources, where disclosed by the parties to the deal.
We found other products you might like!