Discovery Stage Partnering Terms and Agreements in Pharma and Biotech 2015-2022
The Discovery Stage Partnering Terms and Agreements in Pharma and Biotech 2015-2022 report provides comprehensive understanding and unprecedented access to the discovery stage partnering agreements entered into by the worlds leading biopharma companies.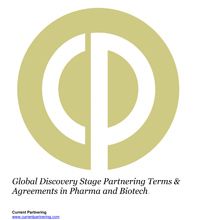 Publication date
September 2022
Product type
Research report
Available formats
PDF document
The Global Discovery Stage Partnering Terms and Agreements in Pharma and Biotech 2015-2022 report.

The report provides a detailed understanding and analysis of how, why and on what terms companies enter discovery stage partnering deals. These deals are discovery stage whereby the licensee obtains a right or an option right to license the licensors product or technology. These deals tend to be multicomponent, starting with collaborative R&D, and commercialization of outcomes.

This report provides details of the latest discovery agreements announced in the healthcare sector.

Understanding the flexibility of a prospective partner's negotiated deals terms provides critical insight into the negotiation process in terms of what you can expect to achieve during the negotiation of terms. Whilst many smaller companies will be seeking details of the payments clauses, the devil is in the detail in terms of how payments are triggered – contract documents provide this insight where press releases and databases do not.

This report contains a comprehensive listing of all discovery stage partnering deals announced since 2015 including financial terms where available including over 3,900 links to online deal records of actual discovery partnering deals as disclosed by the deal parties. In addition, where available, records include contract documents as submitted to the Securities Exchange Commission by companies and their partners.

Contract documents provide the answers to numerous questions about a prospective partner's flexibility on a wide range of important issues, many of which will have a significant impact on each party's ability to derive value from the deal.

The initial chapters of this report provide an orientation of discovery stage deal making and business activities. Chapter 1 provides an introduction to the report, whilst chapter 2 provides an overview of why companies partner discovery stage compounds/products.

Chapter 3 provides an overview of discovery stage deals strategy and deal structure including numerous case studies. Chapter 4 provides an overview of the various payment strategies used in discovery stage deals.

Chapter 5 provides a review of discovery stage deal making since 2015. Deals activity is reviewed by year, therapeutic area, technology type, as well as most active dealmakers.

Chapter 6 provides a detailed analysis of discovery stage payment terms including headline, upfront, milestone and royalty rates.

Chapter 7 provides a review of the leading discovery stage deal by headline value. Each deal title links via Current Agreements deals and alliances database to an online version of the full deal record, and where available, the actual contract document, providing easy access to each deal record on demand.

Chapter 8 provides a comprehensive listing of the top 25 most active discovery stage dealmaker companies. Each deal title links via Current Agreements deals and alliances database to an online version of the full deal record, and where available, the actual contract document, providing easy access to each deal record on demand.

Chapter 9 provides a comprehensive and detailed review of discovery stage partnering deals signed and announced since 2015, where a contract document is available in the public domain.

Chapter 10 provides a comprehensive directory of discovery stage partnering deals since 2015.

The report includes deals announced by hundreds of life science companies including big pharma such as Abbott, Abbvie, Actavis, Amgen, Astellas, AstraZeneca, Baxter, Bayer, Biogen Idec, BMS, Celgene, Eisai, Eli Lilly, Gilead, GSK, J&J, Kyowa Hakko, Merck, Mitsubishi, Mylan, Novartis, Pfizer, Roche, Sanofi, Shire, Takeda, Teva, and Valeant, amongst many others.

The report also includes numerous tables and figures that illustrate the trends and activities in discovery stage partnering and deal making since 2015.

In addition, a comprehensive appendix of all discovery deals since 2015 is provided organized by partnering company A-Z, deal type, therapy focus and technology type. Each deal title links via Weblink to an online version of the deal record and where available, the contract document, providing easy access to each contract document on demand.

In conclusion, this report provides everything a prospective dealmaker needs to know about partnering in the research, development and commercialization of discovery stage products and compounds.

Key benefits

Global Discovery Stage Partnering Terms and Agreements in Pharma and Biotech 2015-2022 provide the reader with the following key benefits:
In-depth understanding of discovery stage deal trends since 2015
Access to headline, upfront, milestone and royalty data
Analysis of the structure of discovery stage agreements with numerous real life case studies
Insight into the terms included in a discovery stage agreement, together with real world clause examples
Understand the key deal terms companies have agreed in previous deals
Undertake due diligence to assess suitability of your proposed deal terms for partner companies

Report scope

Global Discovery Stage Partnering Terms and Agreements in Pharma and Biotech 2015-2022 is intended to provide the reader with an in-depth understanding and access to discovery stage deal trends and structure of deals entered into by leading companies worldwide.
Global Discovery Stage Partnering Terms and Agreements in Pharma and Biotech 2015-2022 include:
Trends in discovery stage dealmaking in the biopharma industry since 2015
Analysis of discovery stage deal structure
Access to headline, upfront, milestone and royalty data
Case studies of real-life discovery stage deals
Access to over 4,000 discovery stage deals
The leading discovery stage deals by value since 2015
Most active discovery stage dealmakers since 2015
The leading discovery stage partnering 2015

In Global Discovery Stage Partnering Terms and Agreements in Pharma and Biotech 2015-2022, the available contracts are listed by:
Company A-Z
Headline value
Stage of development at signing
Deal type
Specific therapy target

Each deal title links via Weblink to an online version of the deal record and where available, the contract document, providing easy access to each contract document on demand.

The Global Discovery Stage Partnering Terms and Agreements in Pharma and Biotech 2015-2022 report provides comprehensive access to available deals and contract documents for over 4,000 discovery stage deals. Analyzing actual contract agreements allows assessment of the following:
What are the precise rights granted or optioned?
What is actually granted by the agreement to the partner company?
What exclusivity is granted?
What is the payment structure for the deal?
How are sales and payments audited?
What is the deal term?
How are the key terms of the agreement defined?
How are IPRs handled and owned?
Who is responsible for commercialization?
Who is responsible for development, supply, and manufacture?
How is confidentiality and publication managed?
How are disputes to be resolved?
Under what conditions can the deal be terminated?
What happens when there is a change of ownership?
What sublicensing and subcontracting provisions have been agreed?
Which boilerplate clauses does the company insist upon?
Which boilerplate clauses appear to differ from partner to partner or deal type to deal type?
Which jurisdiction does the company insist upon for agreement law?
Discovery Stage Partnering Terms and Agreements in Pharma and Biotech 2015-2022 report provides the reader with the following key benefits:
In-depth understanding of discovery stage deal trends since 2015
Access to headline, upfront, milestone and royalty data
Comprehensive access to over 4,000 discovery stage deals together with contract documents if available
Detailed access to actual discovery stage deals entered into by the leading 25 big pharma and big biotech companies along with other biopharma companies
Analysis of the structure of discovery stage agreements with numerous real life case studies
Identify leading discovery stage deals by value since 2015
Identify the most active discovery stage dealmakers since 2015
Full listing of discovery stage deals by company A-Z, phase of development, deal type, therapy and technology focus
Understand the key deal terms companies have agreed in previous deals
Undertake due diligence to assess suitability of your proposed deal terms for partner companies
TABLE OF CONTENTS

Executive Summary

Chapter 1 – Introduction
Chapter 2 – Why do companies partner at discovery stage?
2.1. Introduction
2.2. The role of discovery stage partnering
2.2.1. In-licensing at discovery stage
2.2.2. Out-licensing at discovery stage
2.3. Difference between discovery, preclinical and clinical stage deals
2.4. Reasons for entering into discovery stage partnering deals
2.4.1. Licensors reasons for entering discovery stage deals
2.4.2. Licensees reasons for entering discovery stage deals
2.5. The future of discovery stage partnering deals
Chapter 3 – Discovery stage deal strategies and structure
3.1. Introduction
3.2. At what stage do companies partner?
3.2.1. Partnering early in pharmaceutical/biotech
3.2.1.1. Discovery and preclinical stage partnering case studies
3.2.1.1.a. Case study 1
3.2.1.1.b. Case study 2
3.2.1.1.c. Case study 3
3.2.1.1.d. Case study 4
3.2.2. Partnering later in pharmaceutical/biotech
3.2.2.1. Clinical stage partnering case studies
3.2.2.1.a. Case study 5
3.2.2.1.b. Case study 6
3.2.2.1.c. Case study 7
3.2.2.1.d. Case study 8
3.3. Early and later stage partnering – a risk/cost comparison
3.4. What do companies spend on discovery, preclinical and clinical stage partnering?
3.5. Pure versus multi-component partnering deals
3.6. Pure licensing agreement structure
3.6.1. Example pure licensing agreements
3.6.1.a. Case study 9
3.6.1.b. Case study 10
3.7. Multicomponent discovery stage partnering agreements
3.7.1.a. Example multicomponent early stage clauses
3.7.1.a. Case study 11
3.7.1.b. Case study 12
Chapter 4 – Discovery stage partnering payment strategies
4.1. Introduction
4.2. Discovery stage payment strategies
4.3. Payment options
4.3.1. Headline values
4.3.2. Upfront payments
4.3.2.1. Conditionality of upfront payments
4.3.3. Loans
4.3.4. Convertible loans
4.3.5. Equity
4.3.6. R&D funding
4.3.7. Licensing fees
4.3.8. Milestone payments
4.3.9. Royalty payments
4.3.9.1. Issues affecting royalty rates
4.3.9.2. Royalties on combination products
4.3.9.2.a. Case study 13
4.3.9.3. Guaranteed minimum/maximum annual payments
4.3.9.4. Royalty stacking
4.3.9.5. Royalties and supply/purchase contracts
4.3.10. Quids
4.3.11. Option payments
Chapter 5 – Trends in discovery stage deal making
5.1. Introduction
5.2. Discovery stage partnering over the years
5.2.1. Attributes of discovery deals
5.3. Discovery stage partnering by deal type
5.4. Discovery stage partnering by disease type
5.5. Partnering by discovery stage technology type
5.6. Discovery stage partnering by most active company, 2015 to 2022
Chapter 6 – Payment terms for discovery stage partnering
6.1. Introduction
6.2. Guidelines for discovery stage payment terms
6.2.1. Upfront payments
6.2.2. Milestone payments
6.2.3. Royalty payments
6.3. Discovery stage payment terms – deal data analysis
6.3.1. Public data
6.3.2. Survey data
6.4. Payment terms analysis
6.4.1. Discovery stage headline values
6.4.2. Discovery stage deal upfront payments
6.4.3. Discovery stage deal milestone payments
6.4.4. Discovery stage royalty rates
Chapter 7 – Leading discovery stage deals
7.1. Introduction
7.2. Top discovery stage deals by value
Chapter 8 – Top 25 most active discovery stage dealmakers
8.1. Introduction
8.2. Top 25 most active discovery stage dealmakers
Chapter 9 – Discovery stage partnering contracts directory
9.1. Introduction
9.2. Discovery stage deals with contracts 2015 to 2022
Chapter 10 – Discovery stage deal making by development stage
10.1. Introduction
10.2. Deals by discovery stage

Appendices

Appendix 1 – Discovery stage dealmaking by companies A-Z
Appendix 2 – Discovery stage dealmaking by industry sector
Appendix 3 – Discovery stage dealmaking by stage of development
Appendix 4 – Discovery stage dealmaking by therapy area
Appendix 5 – Discovery stage dealmaking by technology type
About Wildwood Ventures
Current Partnering
Current Agreements
Recent report titles from CurrentPartnering
Table of figures
Figure 1: Definition of discovery, preclinical and clinical phases in dealmaking
Figure 3: Components of the pure licensing deal structure
Figure 4: Payment options for discovery stage partnering deals
Figure 5: Issues affecting royalty rates
Figure 6: Discovery stage partnering frequency 2015- 2022
Figure 7: Discovery stage partnering by deal type since 2015
Figure 8: Discovery stage partnering by disease type since 2015
Figure 9: Discovery stage partnering by technology type since 2015
Figure 10: Top 25 most active discovery stage dealmakers, 2015 to 2022
Figure 11: Review of median upfront payments for discovery stage deals
Figure 12: Review of median milestone payments for discovery stage deals
Figure 13: Review of median royalty payments for discovery stage deals
Figure 14: Discovery stage deals with a headline value
Figure 15: Discovery stage deals with an upfront value
Figure 16: Discovery stage deals with a milestone value
Figure 17: Discovery stage deals with a royalty rate value
Figure 18: Top discovery stage deals by deal value since 2015
Figure 19: Most active discovery stage dealmakers 2015 to 2022
Pricing options
$3,995: single-user
$5,745: multi-user
$10,995: single site license
$17,995: global site license
A full explanation of license type definitions can be found here.
Our guarantee
Price promise
We guarantee our prices are competitive. If you find the same report advertised at a lower price within 7 days of purchase, we will refund the difference.
Delivery Deadline
We guarantee that the report will be sent within the specified delivery times. In the unlikely case of a delay we may offer a partial refund as compensation. (Terms may apply)
Latest report
If an update is published within 30 days of your purchase, you will receive it absolutely free of charge.
Serious Security
We take your data and security seriously. See our privacy policy for details of how we manage your data.
All card payments are processed by SagePay.
Sales Support
If you have any questions about your report or are unhappy with the quality, we will do our best to resolve your query. Contact us direct.
Total Trust
Current Partnering is part of Wildwood Ventures Ltd., based in York, United Kingdom. We have been trading successfully online since 2009 and work with some of the most famous brands in the business. We carefully select our partners to ensure that the publications meet expectations of demanding customers.
1CellBiO, 1ST Biotherapeutics, 2A, 3B Pharmaceuticals, 3SBio, 4D Molecular Therapeutics, 4D Pharma, 7 Hills Pharma, 10X Genomics, 14M Genomics, 22nd Century, 23andMe, 48Hour Discovery, A*STAR Agency for Science, Technology and Research, A*STAR Genome Institute of Singapore, A*STAR Singapore Immunology Network, A*STAR' Institute of Molecular and Cell Biology, A-Alpha Bio, A.I. Squared, A1M Pharma, A2A Pharmaceuticals, Aarhus University, AAVnerGene, Abbvie, Abby Grace Foundation, Abcam, AbCellera, AbCheck, Abcuro, Abeona Therapeutics, Abide Therapeutics, Abilita Bio, Ab Initio, ABL Bio, Ablexis, Ablynx, AbMed, Abmuno Therapeutics, Abound Bio, Aboundbio, Abpro, Abramson Cancer Center, AbSci, Absolute Antibody, Abveris, Abzena, Academic Drug Discovery Consortium, ACADIA Pharmaceuticals, AC Bioscience, Accelerate Technologies, Acceleron Pharma, Accelovance, Accent Therapeutics, Accenture, ACEA Biosciences, Acerta Pharma, Acetylon Pharmaceuticals, AC Immune, Actelion, Actinium Pharmaceuticals, ActoGeniX, Acucela, AcuraStem, Adagene, AdAlta, Adapsyn Bioscience, Adaptate Biotherapeutics, Adaptimmune, Adaptive Biotechnologies, Adaptive Phage Therapeutics, AdaptVac, ADC Therapeutics, Adeptrix, Adicet Bio, Adimab, AdoRx Therapeutics, Adrestia, ADT Pharmaceuticals, Aduro BioTech, Advaita, Advaite, Advanced Biological Laboratories, Advanced Proteome Therapeutics, Advaxis, AdventHealth, Adverum Biotechnologies, Adynxx, Aegis Life, Aelan Cell Technologies, Aelian Biotechnology, Aeras, AEterna Zentaris, Aethlon Medical, Aetion, Aevi Genomic Medicine, Aevitas Therapeutics, Affibody, Affimed Therapeutics, Affinia Therapeutics, Affinity Biosciences, Affinivax, AFFiRiS, Affymetrix, AffyXell Therapeutics, Afraxis, AgBiome, AGC Biologics, Age Labs, Agendia, Agensys, Agenus Bio, AgeX Therapeutics, Agilent Technologies, Agilis Biotherapeutics, AgomAb Therapeutics, AgonOx, AGTC, Aichi Medical University, AiCuris, AIkido Pharma, AimedBio, AIM ImmunoTech, Aimmune Therapeutics, AiVita Biomedical, Akadeum Life Sciences, Akcea Therapeutics, Akers Biosciences, AKESOgen, Akili Interactive Labs, Akouos, Akoya Biosciences, Akrevia Therapeutics, Akriveia Therapeutics, Akshaya Bio, Albert Einstein College of Medicine, Albumedix, Alderley Analytical, Aldevron, Aldeyra Therapeutics, Alector, Alexion Pharmaceuticals, Algenex, Aligos Therapeutics, AliHealth, AlivaMab Discovery Services, Alize Pharma, ALK-Abello, Alkahest, Alkermes, All4Cure, Allakos, Allele Biotechnology and Pharmaceuticals, Allen Institute for Brain Science, Allergan, Allergan (name changed from Actavis), Alliance for Cancer Gene Therapy, Allied-Bristol Life Sciences, Alligator Bioscience, Allogene Overland Biopharm, Allogene Therapeutics, AlloVir, Alloy Therapeutics, Almac Discovery, Almac Group, Almirall, Alnylam Pharmaceuticals, Alpha Cancer Technologies, Alphageneron Pharmaceuticals, Alpha Tau Medical, Alpine Immune Sciences, ALS Association, ALS Biopharma, Altasciences, Alteogen, Alterity Therapeutics, Alveo Technologies, Alytas Therapeutics, Alzheimer's Association, Alzheimer's Drug Discovery Foundation, Alzheimer's Foundation of America, Alzheimer's Research UK, Alzheimer Society Research, Alzheimers Research UK, Amarantus BioSciences, Amarna Therapeutics, Amazon Web Services, Ambrx, Ambys Medicines, American Academy of Ophthalmology, American Association for Cancer Research, American BriVision, American Cancer Society, American Diabetes Association, American Lung Association, American National Multiple Sclerosis Society, American Skin Association, American Society of Clinical Oncology (ASCO), American Society of Hematology, Ametek, Amfora, Amgen, Amicus Therapeutics, AmorChem, Amphilix, AmpliPhi Biosciences, AMR, AMRA, AMRA Medical, Amunix, Amyris, AnaBios, Anaeropharma, Analog Devices, Analysis Group, Analytical Biological Services, Analytics Engines, AnaMar, ANANDA Scientific, Anandia Laboratories, Anchiano Therapeutics, AnGes MG, Angle, Anika Therapeutics, Anima Biotech, Anixa Biosciences, Anji Pharma, Ankarys Therapeutics, Annette Funicello Research Fund for Neurological Diseases (AFRFND), Annoroad, ANP Technologies, Antengene, Anterios, Anthem, AntibioTx, Antibody Solutions, Antikor Biopharma, Antitope, Apeiron Biologics, Aphios, Apollo Therapeutics, Applied Biology, Applied BioMath, Applied StemCell, Aprecia Pharmaceuticals, APRINOIA Therapeutics, Aptahem, Aptamer Therapeutics, Aptorum Group, Aptose Biosciences, Aptuit, Aqilion, Aquinnah Pharmaceuticals, Aquitaine Science Transfert (SATT Aquitaine), Aragen Bioscience, Aravive Biologics, Arbele, Arbor Biotechnologies, Arbutus, Arcadia Biosciences, Arcellx, ARC Therapeutics, Arctoris, Arcturus Therapeutics, Arcus Biosciences, Ardelyx, Ardent Mills, Ardigen, Arena Pharmaceuticals, Ares Genetics, Ares Life Sciences, arGEN-X, argenx, Argonne National Laboratory, Argos Therapeutics, Ariad Pharmaceuticals, Ariana Pharma, Aridis Pharmaceuticals, Ariel Precision Medicine, Arima Genomics, Arisaph Pharmaceuticals, Arix Bioscience, Arizona State University, Ark Biosciences, ARMO Biosciences, Aro Biotherapeutics, Arpeggio Biosciences, Arrakis Therapeutics, Array Biopharma, Arrevus, Arrow Pharmaceuticals, ArsenalBio, Artelo Biosciences, Artes Biotechnology, Artialis, Artios Pharma, Artisan Bio, Artiva Biotherapeutics, Artizan Biosciences, Arvinas, Arzeda, Asahi Kasei, Asana Biosciences, Asceneuron, Ascenion, ASKA Pharmaceuticals, Asklepios Biopharmaceutical, Aspira Scientific, Aspyrian Therapeutics, Assembly Biosciences, Astellas Pharma, Astex Pharmaceuticals, Asthma UK, AstraZeneca, AstronauTx, Asylia Therapeutics, ATAI Life Sciences, Atalanta Therapeutics, Atara Biotherapeutics, Ataxion, aTen Therapeutics, Athenex, Athira Pharma, Atlante Biotech, Atomwise, Atossa Genetics, Atrapos Therapeutics, Atreca, Atropos Therapeutics, ATUM, Atvio Biotech, aTyr Pharma, Auburn University, Audentes Therapeutics, Audion Therapeutics, AUM Biosciences, AUM Biotech, Aural Analytics, Aurigene Discovery Technologies, Auris Medical, Auron Therapeutics, Australian Department of Health and Ageing, Australian Foundation for Diabetes Research, Australian Research Council, Australian Research Data Commons, Autifony Therapeutics, Autobahn Labs, Autodesk, Autolus, Autotelic BIO, Avacta, Avactis Biosciences, Avalon GloboCare, AvantGen, Avatamed, Avectas, Avidity Biosciences, Avidity NanoMedicines, Avita Therapeutics, Avrobio, Axcelead Drug Discovery Partners, Axcella, Axial Biotherapeutics, Axiogenesis, AxioMx, Axis Therapeutics, Axovant Gene Therapies, Axxam, AyoxxA Biosystems, Azitra, Azos Bio, AzurRx BioPharma, B-MoGen Biotechnologies, Babraham Institute, Bacit, Bactevo, Barbara Ann Karmanos Cancer Institute, Barer Institute, Baruch S Blumberg Institute, BASF, Basilea Pharmaceutica, Batavia Biosciences, Battelle, Baudry Laboratory, Bavarian Nordic, Baxalta, Baxter International, Bayer, Bayer CropScience, Bayer Healthcare, Baylor College, Baylor College of Medicine, Baylor Institute for Immunology Research, Baylor Miraca Genetics Laboratories, BCD Bioscience, BD Biosciences, Beacon Discovery, Beactica, Beam Therapeutics, BeiGene, Beijing Genomics Institute (BGI), Beijing Tide Pharmaceutical, Bellerophon Therapeutics, Bellicum Pharmaceuticals, Ben-Gurion University, Benaroya Research Institute, Benchwise, BenevolentAI, Benitec Biopharma, Berg, Berkeley Lights, Beroni Group, Bertin Pharma, Beta Therapeutics, Be The Match BioTherapies, Beth Israel Deaconess Medical Center, Bethyl Laboratories, Beyond Batten Disease Foundation, BGN Technologies, Bharat Biotech, Biametrics, Bicycle Therapeutics, Bill and Melinda Gates Foundation, BIND Therapeutics, Bintai Kinden, Bio-Cancer Treatment International, Bio-Me, Bio-Rad Laboratories, Bio-Techne, BioArctic Neuroscience, biOasis Technologies, BIOASTER, BioAtla, BioBlast Pharma, Bioblock, BioBright, Biocept, BioCision, Biocodex Microbiota Foundation, BioComo, BioCurate, BiocurePharm, Biocytogen, Biodextris, BioDuro, BioFluidica, Biofourmis, Biogen, Biognosys, Biohaven Pharmaceutical Holding, BioInvent, BioIVT, BioLegend, BiolineRX, Biolin Scientific, BioLite Japan, BioMarin Pharmaceutical, Biomed Elements, Biomedical Advanced Research and Development Authority, Biomedical Catalyst Fund (UK), Biomedical Primate Research Centre, BioMed Realty Trust, BioMed X Innovation Center, bioMerieux, Biomica, Biomillenia, BioMotiv, Biomunex Pharmaceuticals, BiomX, BioNano Genomics, Bioneer, Bionetix, Bioniz Therapeutics, BioNovion, BioNTech, BionX Medical Technologies, Bioo Scientific, Bio Palette, BioPontis Alliance, BioReference Laboratories, Biorelate, BioReliance, BioRestorative Therapies, Biosceptre International, Biosearch Technologies, BioSkryb, BioSolveIT, BioSpherix, Biostar Pharmaceuticals, Biotechnology and Biological Sciences Research Council (BBSRC), Biotem, Biothera Pharmaceuticals, Biotheus, BioVaxys, Bioverativ, BioVersys, BioXcel, Bioz, BirchBioMed, Bird Foundation, Bit Bio, Blackford, Blackfynn, Blacksmith Medicines, BlackThorn Therapeutics, BlinkBio, BliNK Biomedical, Bliss Biopharmaceutical, Blockchain Global, Bloom Burton, Bloom Science, Bluebird Bio, Blue Buffalo Company, Blue Cross Blue Shield Association, Bluefield Innovations, Blueprint Medicines, BlueRock Therapeutics, Blue Water Vaccines, Boca Biolistics, Boehringer Ingelheim, Boehringer Ingelheim Vetmedica, Bolder BioPATH, Bonbouton, Bone Therapeutics, Bonnie J. Addario Lung Cancer Foundation, Boragen, Boston Biomedical, BostonGene, Boston University, Boston University School of Medicine, Botanisol, Boulos and Cooper Pharmaceuticals, Bpifrance, Brain & Behavior Research Foundation, Brain Biomarker Solutions in Gothenburg, Brain Science Foundation, BravoVax, BRCA Foundation, Breakthrough Health, Breath Diagnostics, BriaCell Therapeutics, BrickBio, Brickell Biotech, BridgeBio Pharma, Bridge Biotherapeutics, Bridge Medicines, Brigham and Women's Hospital, BrightFocus Foundation, Brighton Biotech, Brii Biosciences, BRIM Biotechnology, Bristol-Myers Squibb, British Pharmacological Society, Broad Institute, Broadwing Bio, Brown University, Buck Institute for Age Research, BullFrog AI, Burnet Institute, Burning Rock, BurstIQ, C2N Diagnostics, C4 Therapeutics, C4X Discovery, Cabaletta Bio, Caerus Discovery, Caladrius Biosciences, Calcimedica, Calico, California Institute for Biomedical Research, California Institute for Quantitative Biosciences (QB3), California Institute for Regenerative Medicine, California Institute of Technology, Calimmune, Calithera Biosciences, Calixar, Calviri, Calyxt, Cambridge Enterprise, Camino Pharma, CAMP4 Therapeutics, CANbridge Life Sciences, Cancer Australia, Cancer Genetics, Cancer Immunotherapy Trials Network, Cancer Prevention and Research Institute of Texas, Cancer Research Institute, Cancer Research Technology, Cancer Research UK, Canopy Biosciences, Cantab Anti-infectives, Cantargia, Capnia, Capricor Therapeutics, Captor Therapeutics, Caraway Therapeutics, CARB-X, Carbiotix, Cardiff University, Cardinal Partners, Cardiogen Sciences, Cardurion Pharmaceuticals, Carepay, Caribou Biosciences, Caris Life Sciences, Carisma Therapeutics, Carmentix, Carmine Therapeutics, Carmot Therapeutics, Carna BioSciences, Carnot BioSciences, Carolina BioOncology Institute, CARsgen, Cartana, Cartherics, Casdin Capital, Casebia Therapeutics, Case Western Reserve University, Casma Therapeutics, CasZyme, Catalan Institute of Nanotechnology (ICN), Catalent, Catholic University Leuven, CavoGene LifeSciences, CBT Pharmaceuticals, CDR-Life, Cedars-Sinai Medical Center, Cedilla Therapeutics, CEITEC, Celdara Medical, Celgene, Cell&Soft, Cell2in, Celladon, Cellaria Biosciences, Cellarity, Cellecta, Cellectar Biosciences, Cellect Biotechnology, Cellectis, Cellerant Therapeutics, Cellesce, CELLINK, Cell Medica, Cell Mogrify, Celltech, Cellthera Pharma, Cell Therapy Catapult, Celltrion, Cellular Biomedicine, Cellular Dynamics International, Cellular Research, Celmatix, Celonic, Celsius Therapeutics, Cenix BioScience, Centene, Center for Biomarker Research in Medicine, Center for Human Genetics and Laboratory Medicine, Center for Human Immunology, Autoimmunity and Inflammation, Center for Infectious Disease Research, Center for iPS Cells Research and Application, Centogene, Centre for Cellular and Molecular Platforms, Centre for Commercialization of Cancer Immunotherapy and Regenerative Medicine, Centre for Commercialization of Regenerative Medicine (CCRM), Centre for Drug Research and Development (CDRD), Centre For Proteomic & Genomic Research, Centre Hospitalier Régional Universitaire (CHRU) de Lille, Centre Hospital University - Bordeaux, Centre Leon Berard, Centre National de Biologie Expérimentale, Centre National de la Recherche Scientifique, Century Therapeutics, Cepheid, Cerevance, Cerevel Therapeutics, Certara, Cerveau Technologies, Ceva Sante Animale, Cevec Pharmaceuticals, Chan Zuckerberg Initiative, Chaperone Technologies, Charite Universitatsmedizin Berlin, Charles River Laboratories, CHDI Foundation, Checkpoint Therapeutics, Chelexa Biosciences, ChemDiv, ChemRar High-Tech Center, Chiesi Farmaceutici, Children's Heart Foundation, Children's Hospital Boston, Children's Hospital Los Angeles, Children's Hospital of Philadelphia, Children's Hospital Of Wisconsin, Children's Medical Research Institute, Children's Mercy Hospital, Children's National Health System, Childrens Medical Center, Chimeric Therapeutics, China-Singapore Guangzhou Knowledge City, China National Biotech Group (CNBG), China Southeast University, Chinese Academy of Agricultural Science, Chinese Academy of Sciences, Chiome Bioscience, Chiromics, Chongqing Lummy Pharma, CHO Plus, Christian Doppler Research Association, Chronos Therapeutics, Chugai Pharmaceutical, Cicero Diagnostics, Cidara Therapeutics, Cincinnati Children's Hospital Medical Center, Cinda Bio-Pharmaceutical, Circuit Clinical, Circuit Therapeutics, Cisen Pharma, Citranvi Biosciences, City of Hope, Civetta Therapeutics, Clalit Health Services, Clarity Pharmaceuticals, Cleara Biotech, Clearbridge Biomedics, ClearLight Diagnostics, ClearPath, Clene Nanomedicine, Cleveland Clinic, Cleveland HeartLab, Cleveland University Hospitals, Clevexel Pharma, Cloud Pharmaceuticals, Clover Biopharmaceuticals, Clover Therapeutics, Clovis Oncology, CNA Development, CN Bio, CNS Pharmaceuticals, Co-Diagnostics, Coalition for Epidemic Preparedness Innovations, Cobra Biologics, Cocrystal Pharma, CODA Biotherapeutics, Codexis, Codiak BioSciences, COFCO Group, Cogia Biotech, Cognition Therapeutics, CogState, Cohen Veterans Bioscience, Cold Spring Harbor, Collaborative Trajectory Analysis Project, Colorado Center for Personalized Medicine, Columbia University, Columbia University Medical Center, Combined Therapeutics, Complete Phytochemical Solutions, Complix, Compugen, Concept Life Sciences, Concerto HealthAI, Confo Therapeutics, Congenica, Conkwest, Connecticut Children's Medical Center, ConsortiaTX, Consortium AI, Context Therapeutics, Contextual Genomics, Contour Therapeutics, ContraFect, ContraVir Pharmaceuticals, Convelo Therapeutics, Cooperative Research Centre for Cell Therapy Manufacturing, Cord Blood Registry, CoreBiome, Corestem, Cornell University, Coronado Biosciences, Corporation for Biological Research, Corteva Agriscience, Cortexyme, Corvidia Therapeutics, COTA, COUR Pharmaceutical, Courtagen Life Sciences, Covalab, Covalent Data, Covaris, Create Vaccine Company, Creative Destruction Lab, Creative Medical Technologies, Creoptix, Crescendo Biologics, Cresset, Crestone Pharma, CRISPR Therapeutics, Cristal Therapeutics, Critical Path Institute (C-Path), Crohn's and Colitis Foundation of America, Crossbeta Biosciences, Crown Bioscience, Crystal Bioscience, CSIRO, CSL Behring, CTI BioPharma, Cue Biopharma, Cullinan Oncology, Cumberland Emerging Technologies, Cumberland Pharmaceuticals, Curable, Curadev Pharma, Curadigm, CureCell, Cure Duchenne, Cure Genetics, Cure Sanfilippo Foundation, Cure SMA, Cures Within Reach, Curetis, CureVac, Curie-Cancer, Curiox Biosystems, Curis, CVC, Cybin, Cyclenium Pharma, Cyclica, Cyclofluidic, Cyclotek, Cynata Therapeutics, Cypher Genomics, Cyrus Biotechnology, Cystic Fibrosis Foundation, Cystic Fibrosis Foundation Therapeutics, Cystinosis Research Foundation, CytoImmune Therapeutics, CytoLumina Technologies, CytomX Therapeutics, Cytoo, CytoReason, Cytori Therapeutics, CytoSen Therapeutics, Cytovance Biologics, Cytovant Sciences, CYTOVIA Therapeutics, Cytox, D. E. Shaw Research, D2M, Daewoong Pharmaceutical, Daiichi Sankyo, Dainippon Sumitomo Pharma, Dalhousie University, Dana-Farber Cancer Institute, Danish Innovation Fund, DarwinHealth, Datavant, David H. Koch Institute for Integrative Cancer Research, Da Volterra, DayTwo, Debiopharm, Decibel Therapeutics, deCODE Genetics, Deep Genomics, Deep Longevity, Deerfield Management, Defense Advanced Research Projects Agency, Defense Threat Reduction Agency, DefiniGEN, DeGregorio Family Foundation, Deinove, Dementia Consortium, Dementia Discovery Fund, Denali Therapeutics, Dendreon, DendroCyte, Denovium, Department of Defence, Department of Defense, Department of Economic development of Montgomery County, Department of Health and Human Services, Department of Veterans Affairs, DePuy, Dermala, Dermelix Biotherapeutics, Desktop Genetics, DestiNA Genomics, Devonian Health Group, Dewpoint Therapeutics, Diagnostic Robotics, DiamiR, Diamond Light Source, Diatheva, DiCE Molecules, Dicerna Pharmaceuticals, Dimension Therapeutics, DiNAQOR, Disc Medicine, Distributed Bio, DNAnexus, DNA Script, DNAtrix, DNX Biopharmaceuticals, doc.ai, Dolomite Bio, Domainex, Domain Therapeutics, Door Pharmaceuticals, Dorian Therapeutics, Dow AgroSciences, Dr. Susan Love Research Foundation, Dragonfly Therapeutics, Dresner Foundation, Drexel University, Drugs for Neglected Diseases Initiative, Drukier Institute for Children's Health, Dualogics, Duke-NUS Graduate Medical School Singapore, Duke Clinical Research Institute (DCRI), Duke University, DuPont Pharmaceuticals, Dyadic International, DyNAbind, Dynamic Combinatorial Chemistry, Dynavax Technologies, Dyno Therapeutics, DZNE German Center for Neurodegenerative Diseases, E-Scape Bio, E-Therapeutics, E.T. Horn, E3x Bio, Eagledream Health, Eagle Genomics, ECM Therapeutics, Ecole Polytechnique Federale de Lausanne, Edesa Biotech, Edge Therapeutics, Edico Genome, EdiGene, Edison Nation Medical, Edison Pharmaceuticals, Editas Medicine, eFFECTOR Therapeutics, eGenesis, Egle Therapeutics, Eirion Therapeutics, Eisai, Eisai Inc, Elanco, Elasmogen, Elevian, Elicio Therapeutics, Eli Lilly, Elixirgen, Ellison Medical Foundation, Elpis Biomed, Elpiscience, ElsaLys Biotech, Elsevier, Elucidata, Elysium Health, Embark Biotech, EMD Serono, Emendo Biotherapeutics, Emergence Therapeutics, Emergent BioSolutions, Emergex Vaccines, Emery Pharma, Emory University, Empirico, Enamine, Enara Bio, EnBiotix, Encycle Therpaeutics, Endo Pharmaceuticals, Energesis Pharmaceuticals, enGene, Engineered Medical Solutions, Engitix, Enigma Biomedical, Enleofen Bio, Enlibrium, Enterome Bioscience, Enthera, Enumeral Biomedical, ENYO Pharma, EpiBiome, Epic Sciences, Epidemiologic Solutions, Epilepsy Society, EpimAb Biotherapeutics, EpiPharma, Epivax, Epizyme, Epsilogen, Erasmus University Medical Center, ERS Genomics, Ervaxx, ES Cell International, Escient Pharmaceuticals, Esophageal Cancer Awareness Association, Essex Bio-Technology, Eternygen, eTheRNA immunotherapies, Ethris, ETH Zurich, Euprotec, Eureka Eurostars, Eureka Therapeutics, Eurofins Discovery, Eurofins Genomics, European Bioinformatics Institute, European Commission, European Equity Partners, European Laboratory Research & Innovation Group, European Molecular Biology Laboratory, European Organization for Research and Treatment of Cancer, European Union, European Union Regional Development Fund, Eutilex, Evaxion Biotech, EV Biologics, Evelo Biosciences, Evolva, Evommune, Evonetix, EVOQ Therapeutics, Evotec, Evox Therapeutics, Evozyne, EVQLV, Evvivax, Exagen Diagnostics, ExcellaBio, Excelra, Excision BioTherapeutics, Exelixis, Exicure, Exiqon, Exonics Therapeutics, Exosome Sciences, Exovita Biosciences, Expansion Therapeutics, Expesicor, ExpreS2ion Biotechnologies, ExScientia, F-Star, F1 Oncology, F2G, Fabric Genomics, Facial Pain Research Foundation, Facio Therapies, FairJourney Biologics, Faron Pharmaceuticals, Fate Therapeutics, Fatro, Fauna Bio, Federal Ministry of Education and Research (BMBF), Federal Ministry of Health (Germany), Feinstein Institute for Medical Research, Feldan Therapeutics, Felicitex Therapeutics, Femtogenix, Ferring Pharmaceuticals, FetoLumina Technologies, Fibriant, FibroGenesis, Fidelta, Finnish Funding Agency for Technology and Innovation (TEKES), Firebrand Therapeutics, FirstString Research, FIT Biotech, Five Prime Therapeutics, Flaskworks, Flatiron Health, Flemish agency for Innovation by Science and Technology, Florida Atlantic University Research, Florida International University, Florida State University, Flow Pharma, Fluidigm, Foghorn Therapeutics, Folia Biotech, Fondazione Telethon, Food and Drug Administration (FDA), Forendo Pharma, Forge Therapeutics, FORMA Therapeutics, Formula Pharmaceuticals, Fortress Biotech, Forty Seven, Fosun Kite Biotechnology, Foundation Fighting Blindness, Foundation for Innovative New Diagnostics, Foundation for the Children of the Californias, Foundation Medicine, Foundation to Fight H-ABC, Four Points Innovation, Fox Chase Cancer Center, FOXG1 Research Foundation, FOXO BioScience, Francis Crick Institute, Fraunhofer Institute for Molecular Ecology (IME), Fraunhofer Institute for Toxicology and Experimental Medicine ITEM, Frederick National Laboratory For Cancer Research, Fred Hutchinson Cancer Research Center, Freenome, French Alternative Energies and Atomic Energy Commission, French National Institute for Agricultural Research, Frequency Therapeutics, Friedreichs Ataxia Research Alliance, Frontier Medicines, Front Range Biosciences, FSD Pharma, Fudan University, Fujifilm, FUJIFILM Cellular Dynamics, Fujifilm Diosynth Biotechnologies, Fujitsu Laboratories, Fujitsu Laboratories of America, Fulcrum Therapeutics, Fundacion Medina, Fundacion Progreso y Salud, Fundació Institut de Recerca de l'Hospital de la Santa Creu i Sant Pau, Fusion Antibodies, Fusion Pharmaceuticals, Fuzionaire Diagnostics, G1 Therapeutics, Gabriella Miller Kids First Data Resource Center, Gadeta, Gain Therapeutics, Galapagos, Galaxy Biotech, Galderma, Galmed Pharmaceuticals, GamaMabs Pharma, Garvan Institute of Medical Research, GATC Biotech, GATC Health, Gatehouse Bio, Gateway for Cancer Research, GB Sciences, GC LabCell, GC Pharma, GE Healthcare, Geisel School of Medicine at Dartmouth, Geisinger Health System, Gel4Med, Gemini Therapeutics, GEMoaB, GEn1E Lifesciences, Gen9, Genagon Therapeutics, GenAhead Bio, Gencia Biotech, Genea Biocells, GeneBay, GeneCentric Therapeutics, Genective, GeneData, GenEdit, GeneDX, Genentech, Geneos Therapeutics, General Automation Lab Technologies, Generation Biotech, Generex Biotechnology, GenesisCare, Genesis Therapeutics, Genestack, Genethon, Genetic Analysis, Genetics Research, Genetic Technologies, Genetron Health, Genevant Sciences, Genewiz, Genfit, Genialis, Genisphere, Genkyotex, Genmab, Genocea Biosciences, Genome BC, Genome Biologics, Genome Canada, GenomeDx, Genome Institute of Singapore, Genomenon, Genomeon, Genomics, Genomics England, Genomic Vision, Genoox, Genor Biopharma, Genosco, Genosity, genOway, Genpact, Genprex, GenScript Biotech, GenScript ProBio, GentiBio, Genticel, Gentris, Genuity Science, GenVec, Genzyme, George Mason University, Georgetown Lombardi Comprehensive Cancer Center, Georgetown University, George Washington University, Georgia State University, GeoVax, German Cancer Research Center, German Federal Ministry of Education and Research, German Ministry for Education and Research, Gestion Univalor, Gibson Oncology, Gilead Sciences, Ginkgo BioWorks, Glactone Pharma, Gladstone Institutes, Glaxo Group, GlaxoSmithKline, Glenmark Pharmaceuticals, Global Alzheimer's Platform (GAP), Global Antibiotic Research and Development Partnership, Global Blood Therapeutics, Global Cancer Technology, Global Genes, Global Genomics Group, Glycocept, Glycostem Therapeutics, Glycotope Biotechnology, GlycoT Therapeutics, Glythera, GNA Biosolutions, Gnosis Bioresearch, GNS Healthcare, Goethe University Frankfurt, Golden Meditech, Goldfinch Bio, Goliver Therapeutics, Good Start Genetics, Good Therapeutics, Goodwin Biotechnology, Google, Gossamer Bio, GO Therapeutics, Government of Hong Kong, Grace Wilsey Foundation, Grail, Grameen Health, Gray Foundation, Great Ormond Street Hospital (GOSH), Green Cross LabCell, Griffith University, Grifols, Gritstone Oncology, Grunenthal, GT Apeiron Therapeutics, Guangzhou Institute of Respiratory Disease, Guangzhou Xiangxue Pharmaceutical, Gubra, H3 Biomedicine, Hackensack Meridian Health, Hackensack University Medical Center, Hairy Cell Leukemia Foundation, Halberd, HaloVax, Halozyme Therapeutics, Hamad Bin Khalifa University, Hanmi Pharmaceutical, Hannover Medical School, Haplogen, Harbin Gloria Pharmaceuticals, Harbour Antibodies, Harbour Biomed, Harpoon Therapeutics, Harvard Medical School, Harvard Stem Cell Institute, Harvard T.H. Chan School of Public Health, Harvard University, HD Biosciences, Healthbox, Health Connexions, HealthCore, Healx, Heartseed, HebeCell, Hebrew University of Jerusalem, Heidelberg Pharma, HekaBio, Helen F Graham Cancer Center, Helius Medical Technologies, Helix, Helix BioPharma, Helmholtz Centre for Infection Research, Helmholtz Zentrum Munchen, Helomics, Helperby Therapeutics, HemaCare, HemCon Medical Technologies, Hemogenyx, HemoShear, Henlius Biotech, Henry Ford Health System, Henry M. Jackson Foundation, HepaTx, Heraeus, Herlev Hospital, Hesperos, HiFiBio, Highlight Therapeutics, Highline Therapeutics, HighRes Biosolutions, Histogenics, Hitachi, HitGen, HIV Interactions in Viral Evolution (HIVE) Center, Hoag Memorial Hospital Presbyterian, Hoffmann La Roche, Holobiome, Homology Medicines, Hongene Biotechnology, Hong Kong Baptist University, Hong Kong Polytechnic University, Hong Kong University of Science & Technology, Hookipa Pharma, Horizon 2020, Horizon Discovery, Horizon Pharma plc, Hospital for Special Surgery, Hoth Therapeutics, Hough Ear Institute, Hovione, Howard Hughes Medical Institute (HHMI), Hsiri Therapeutics, HTG Molecular Diagnostics, Hubrecht Organoid Technology, HudsonAlpha Institute for Biotechnology, Humabs BioMed, Human Cell Atlas, Humanigen, Human Longevity, Human Vaccines Project, Hummingbird Bioscience, Hummingbird Diagnostics, hVIVO, Hydra Biosciences, Hyundai Hope On Wheels, I-mab, Ibex Medical Analytics, iBio, IBM, IBM Watson Health, Icagen, Icahn School of Medicine at Mount Sinai, iCarbonX, Ichor Medical Systems, Iconic Therapeutics, IDBiologics, IDBS, iDD Biotech, IDEAYA Biosciences, Idera Pharmaceuticals, Idorsia, ID Pharma, IFM Therapeutics, iGEM, iGenomix, Igentify, IGM Biosciences, IGNITE Immunotherapy, Ikanik Farms, Iksuda Therapeutics, Iktos, Illumina, ImaBiotech, Imagia, ImaginAb, Imbrium Therapeutics, ImCheck Therapeutics, ImClone Systems, Imcyse, Imec, iMetabolic Biopharma, IMIDomics, Immatics Biotechnologies, Immatics US, ImmBio, Immugenyx, Immunaccel, Immune Biosolutions, ImmuneCyte Life Sciences, Immune Design, Immuneering, ImmuNext, Immunic, Immunitas Therapeutics, ImmunoBiochem, ImmunoCellular Therapeutics, ImmunoChina Pharmaceuticals, Immunocore, ImmunoGen, Immunome, Immunomic, ImmunoPrecise Antibodies, ImmunoQure, ImmunOs Therapeutics, Immunovaccine, Immunscape, ImmunXperts, Immuron, Immusol, Immutep, Imperial College London, Imperial Innovations, Imugene, Imutex, IMV, Inception 5, Inception Sciences, Incyte, InDex Pharmaceuticals, Indiana Biosciences Research Institute, Indiana University, InDi Molecular, Indivumed, Industrial Technology Research Institute, Infectious Disease Research Institute (IDRI), Infinity Pharmaceuticals, InflamaCORE, Inflammasome Therapeutics, Inflection Biosciences, InfoChem, Inhibrx, Initium Therapeutics, InMed Pharmaceuticals, INmune Bio, Innate Biologics, Innate Pharma, Innoplexus, Innosuisse, Innovate Biopharmaceuticals, Innovate UK, Innovative Genomics Initiative (IGI), Innovative Medicines Initiative (IMI), Innovative Targeting Solutions, Innovent Biologics, INO Therapeutics, Inotrem, Inova Translational Medicine Institute, Inovio, Inovio Pharmaceuticals, Inozyme Pharma, InProTher, Inserm, Inserm Transfert, inSili.com, Insilico, Insilico Medicine, Insitro, InSphero, Instem, Institut Català d'Oncologia, Institut Curie, Institute for Basic Science, Institute for Bioscience and Biotechnology Research, Institute for Research in Biomedicine, Institute for Research in Immunology and Cancer – Commercialization of Research, Institute for Systems Biology, Institute of Bioengineering of Catalonia, Institute of Bioinformatics, Institute of Biophysics, Institute of Cancer Research, Institute of Crop Sciences, Institute of Materia Medica, Institute Of Molecular Biotechnology, Institut Gustave Roussy, Institut Pasteur, Intarcia Therapeutics, IntegraGen, Integral Molecular, Integrated BioTherapeutics, Intel, Intellegens, Intellia Therapeutics, Intelligence Advanced Research Projects Activity (IARPA), Intellikine, INTELLiSTEM, Intermountain Healthcare, InteRNA Technologies, International AIDS Vaccine Initiative, International Association for the Study of Lung Cancer, International Myeloma Foundation, International Society for Neurovascular Disease (ISNVD), International Vaccine Institute (IVI), Interprotein, InterSystems, InterVenn, InteRx Biomedical, Intravacc, Intrexon, Invenra, Inventiva, Invetech, Invetx, Invion, Invitae, InVivoScribe, InVivo Therapeutics, Ionis Pharmaceuticals, IONTAS, Iota Biosciences, Iovance Biotherapeutics, iPrime Therapeutics, iProgen Biotech, Iproteos, iPS Academia Japan, Ipsen, IRBM, Isarna Therapeutics, Isogenica, IsoPlexis, Israeli National Authority for Technological Innovation, Israel Institute for Biological Research, Istituti Clinici Scientifici Maugeria, iTeos Therapeutics, ITM Isotopen Technologien, Itochu, Iveric Bio, Jackson Laboratory, Jacobio Pharmaceuticals, Janssen-Cilag, Janssen Biotech, Janssen Pharmaceuticals, Janssen Pharmaceutica NV, Janssen Research & Development, Janus Pharmaceuticals, Janux Therapeutics, Japan Agency for Medical Research and Development, Javelin Biotech, Jazz Pharmaceuticals, Jeffrey Modell Foundation, Jenner Institute, Jewish General Hospital, Jiangsu Chia Tai Tianqing Pharmaceutical, Jiangsu Hansoh Pharmaceutical, Jiangsu Hengrui Medicine, Jiangsu NHWA Pharmaceutical, Jing Medicine, Jitsubo, Jnana Therapeutics, Johns Hopkins Kimmel Cancer Center, Johns Hopkins Medicine (JHM), Johns Hopkins University, Johnson & Johnson, Johnson & Johnson Consumer Companies, Johnson & Johnson Innovation, Johnson & Johnson Vision, John Wayne Cancer Institute, Joslin Diabetes Center, Jounce Therapeutics, JPT Peptide Technologies, JS InnoPharm, JSR, Jubilant Biosys, Jubilant Therapeutics, Juno Therapeutics, Junshi Biosciences, Juntendo University, Just Biotherapeutics, Juvenescence, Juvenile Diabetes Research Foundation, JW Therapeutics, Kadimastem, Kadmon Pharmaceuticals, Kaiima Bio-Agritech, Kaiser Permanente, Kaken Pharmaceutical, Kaleido Biosciences, Kallyope, Kamada, Kansas State University, Kanyr Pharma, Karagen Pharmaceuticals, Karolinska Institute, Karuna Therapeutics, Karyopharm Therapeutics, Kasios, Kazusa DNA Research Institute, KBP BioSciences, Kebotix, Keck Graduate Institute of Applied Life Sciences, Keck School of Medicine of USC, Keio Gijuku University, KemPharm, Keygene, KineMed, Kineta, Kinex Pharmaceuticals, KingMed Diagnostics, Kings College London, Kiniksa Pharmaceuticals, KinoPharma, Kite Pharma, Kiyatec, Kleo Pharmaceuticals, Knauer Scientific Instruments, Knopp Biosciences, KNOW Bio, Knudra Transgenics, Kobe University, Kodiak Sciences, Kogenix, Kronos, KSQ Therapeutics, KTH Royal Institute of Technology, Kures, Kurma Life Sciences Partners, KWS SAAT, Kymab, Kymera Therapeutics, Kyn Therapeutics, Kyorin Pharmaceutical, Kyoto University, Kyowa Hakko Kirin, Kythera Biopharmaceuticals, Kyverna Therapeutics, Lab7 Systems, Lab1636, Labcyte, LabNetwork, Laboratoires Thea, Laboratory Corporation of America, Laboratory of Malaria Immunology and Vaccinology (LMIV), Labor Dr. Merk & Kollegen, LA Cell, Lacerta Therapeutics, La Jolla Institute for Allergy & Immunology, La Jolla Pharmaceutical, LakePharma, Lakewood-Amedex, Lancet, Lantern Pharma, Lantheus Holding, Latham BioPharm Group, Laurel Venture Capital, Lava Therapeutics, Lawson Health Research Institute
For a full list of companies please contact us at orders@currentpartnering.com
Current Partnering reports provide insight into the trends and terms of partnering deals in the global life sciences sector.
Current Partnering reports are updated every six months to ensure the user has access to the latest announcements and trends in the topic focus of the report.
Current Partnering analysts review the deal data to provide an overview and analysis of deal trends, including example deals and terms.
Current Partnering reports source deal data from our proprietary deals and alliances database, Current Agreements. The database is updated daily by our analysts with new deals as they are announced globally by the company's party to the deal. In addition, deal records are updated with new data as it becomes available.
The data in the Current Agreements deals and alliances database is obtained from secondary sources such as publicly available industry sources including press releases, company presentations, investor presentations, company SEC filings, other company filings, company websites, conference presentations. Sources are identified to allow for user verification.
Current Partnering provides comprehensive coverage of the following partnering or deal types:
• Asset purchase
• Assignment
• Co-development
• Co-market
• Co-promotion
• Collaborative R&D
• Contract service
• CRADA
• Cross-licensing
• Development
• Distribution
• Equity purchase
• Evaluation
• Grant
• Joint venture
• Licensing
• Loan
• Manufacturing
• Marketing
• Option
• Promotion
• Research
• Royalty financing
• Settlement
• Spin out
• Sub license
• Supply
• Termination
• Warrant
Every deal record is fully categorized and includes the following data, where available:
• Industry sector
• Therapy areas
• Technology type
• Deal components
• Financial terms
• Stage of development
• Exclusivity
• Asset type
• Geographic focus
• Excluded geography
• Company press release
• SEC filing data including contract document
All financial amounts are converted to US$ using the exchange rate available on the date of deal announcement, enabling direct comparison of deal terms across international territories.
Financial data and contract documents displayed in deal records is obtained from public sources, where disclosed by the parties to the deal.
We found other products you might like!