Global Diagnostic Imaging Partnering Terms and Agreements 2014 to 2021
The Global Diagnostic Imaging Partnering Terms and Agreements 2014 to 2021 report provides comprehensive understanding and unprecedented access to the diagnostic imaging partnering deals and agreements entered into by the worlds leading healthcare companies.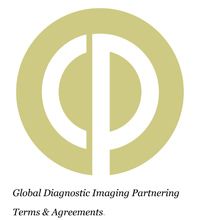 Publication date
December 2021
Product type
Research report
Available formats
PDF document
The Global Diagnostic Imaging Partnering Terms and Agreements 2014 to 2021 report provides comprehensive understanding and unprecedented access to the diagnostic imaging partnering agreements entered into by the worlds leading healthcare companies.
The report provides a detailed understanding and analysis of how and why companies enter diagnostic imaging partnering deals. This report provides details of the latest diagnostics agreements announced in the healthcare sectors, covering:
Imaging

CT
Endoscope
Molecular and nuclear
MRI
Ultrasound
X ray

Angiography
Fluoroscopy
Mammography
This report provides an overview of diagnostic imaging dealmaking, the common clauses, rights and options in the partnering agreement, and also a comprehensive review of deals signed in since 2014.
This report provides a comprehensive and detailed review of all diagnostic imaging deals announced since 2014. The comprehensive agreements chapter is organized by company A-Z, stage of development at signing, deal type, and therapy focus. Each deal title links via Weblink to an online version of the actual deal at Current Agreements (www.currentagreements.com) deals and alliances database, providing easy access to each deal on demand. Where available, the full deal contract document is also provided and indicated by a document symbol.
Contract documents provide unsurpassed access to the detail of a deal normally announced in brief summary through a press release. Detailed analysis of a contract allow better understanding of the terms agreed between the parties, and importantly the basis under which monies and licensing rights are exchanged.
The initial chapters of this report provide an orientation of Diagnostic Imaging dealmaking and business activities. Chapter 1 provides an introduction to the report, whilst chapter 2 provides an overview of the trends in Diagnostic Imaging dealmaking since 2014, including details of average headline, upfront, milestone and royalty terms.
Chapter 3 provides a review of the leading Diagnostic Imaging deals since 2014. Deals are listed by headline value, signed by big pharma, most active Diagnostic Imaging dealmaking companies. Where the deal has an agreement contract published at the SEC a link provides online access to the contract.
Chapter 4 provides a comprehensive listing of the top 25 most active companies in Diagnostic Imaging dealmaking with a brief summary followed by a comprehensive listing of Diagnostic Imaging deals, as well as contract documents available in the public domain. Where available, each deal title links via Weblink to an online version of the actual contract document, providing easy access to each contract document on demand.
Chapter 5 provides a comprehensive and detailed review of Diagnostic Imaging partnering deals signed and announced since Jan 2014, where a contract document is available in the public domain. Each deal title links via Weblink to an online version of the deal record and where available, the contract document, providing easy access to each contract document on demand.
Chapter 6 provides a comprehensive and detailed review of Diagnostic Imaging partnering deals signed and announced since Jan 2014. The chapter is organized by specific Diagnostic Imaging technology type in focus. Each deal title links via Weblink to an online version of the deal record and where available, the contract document, providing easy access to each contract document on demand.
In addition, a comprehensive appendix is provided organized by Diagnostic Imaging partnering company A-Z, deal type definitions and Diagnostic Imaging partnering agreements example. Each deal title links via Weblink to an online version of the deal record and where available, the contract document, providing easy access to each contract document on demand.
The report also includes numerous tables and figures that illustrate the trends and activities in Diagnostic Imaging partnering and dealmaking since 2014.
In conclusion, this report provides everything a prospective dealmaker needs to know about partnering in the research, development and commercialization of Diagnostic Imaging technologies and products.
Key benefits
Global Diagnostic Imaging Partnering Terms and Agreements provides the reader with the following key benefits:
In-depth understanding of diagnostic deal trends since 2014
Comprehensive access to over 1000 actual diagnostic imaging deals entered into by the world's biopharma companies
Detailed access to actual diagnostic contracts enter into by the leading biopharma companies
Insight into the terms included in a diagnostic agreement, together with real world clause examples
Understand the key deal terms companies have agreed in previous deals
Undertake due diligence to assess suitability of your proposed deal terms for partner companies
Report scope
Global Diagnostic Imaging Partnering Terms and Agreements is intended to provide the reader with an in-depth understanding of the diagnostic imaging trends and structure of deals entered into by leading companies worldwide.
Global Diagnostic Imaging Partnering Terms and Agreements includes:
Trends in diagnostic imaging dealmaking in the biopharma industry since 2014
Access to over 1000 diagnostic imaging contract documents
The leading diagnostic imaging deals by value since 2014
Most active diagnostic imaging dealmakers since 2014
The leading diagnostic imaging partnering resources
In Global Diagnostic Imaging Partnering Terms and Agreements, the available contracts are listed by:
Headline value
Stage of development at signing
Deal component type
Specific therapy target
Specific technology target
Each deal title links to online deal records of actual diagnostic imaging partnering deals as disclosed by the deal parties. In addition, where available, records include contract documents as submitted to the Securities Exchange Commission by companies and their partners.
The Global Diagnostic Imaging Partnering Terms and Agreements report provides comprehensive access to available contract documents for over 1000 diagnostic imaging deals. Analyzing actual contract agreements allows assessment of the following:
What are the precise diagnostic rights granted or optioned?
What is actually granted by the agreement to the partner company?
What exclusivity is granted?
What is the payment structure for the deal?
How are sales and payments audited?
What is the deal term?
How are the key terms of the agreement defined?
How are IPRs handled and owned?
Who is responsible for commercialization?
Who is responsible for development, supply, and manufacture?
How is confidentiality and publication managed?
How are disputes to be resolved?
Under what conditions can the deal be terminated?
What happens when there is a change of ownership?
What sublicensing and subcontracting provisions have been agreed?
Which boilerplate clauses does the company insist upon?
Which boilerplate clauses appear to differ from partner to partner or deal type to deal type?
Which jurisdiction does the company insist upon for agreement law?
Diagnostic Imaging Partnering Terms and Agreements 2014 to 2021 provides the reader with the following key benefits:
In-depth understanding of diagnostic imaging deal trends since 2014
Access to headline, upfront, milestone and royalty data
Comprehensive access to over 1000 actual diagnostic imaging deals entered into by the world's biopharma companies, together with contract documents if available
Detailed access to actual diagnostic imaging contracts entered into by themost active companies
Identify leading diagnostic imaging deals by value since 2014
Identify the most active diagnostic imaging dealmakers since 2014
Insight into the terms included in a diagnostic imaging agreement, together with real world clause examples
Understand the key deal terms companies have agreed in previous deals
Undertake due diligence to assess suitability of your proposed deal terms for partner companies
Executive Summary
Chapter 1 – Introduction
Chapter 2 – Trends in Diagnostic Imaging dealmaking
2.1. Introduction
2.2. Diagnostic Imaging partnering over the years
2.3. Most active Diagnostic Imaging dealmakers
2.4. Diagnostic Imaging partnering by deal type
2.5. Diagnostic Imaging partnering by therapy area
2.6. Deal terms for Diagnostic Imaging partnering
2.6.1 Diagnostic Imaging partnering headline values
2.6.2 Diagnostic Imaging deal upfront payments
2.6.3 Diagnostic Imaging deal milestone payments
2.6.4 Diagnostic Imaging royalty rates
Chapter 3 – Leading Diagnostic Imaging deals
3.1. Introduction
3.2. Top Diagnostic Imaging deals by value
Chapter 4 – Most active Diagnostic Imaging dealmakers
4.1. Introduction
4.2. Most active Diagnostic Imaging dealmakers
4.3. Most active Diagnostic Imaging partnering company profiles
Chapter 5 – Diagnostic Imaging contracts dealmaking directory
5.1. Introduction
5.2. Diagnostic Imaging contracts dealmaking directory
Chapter 6 – Diagnostic Imaging dealmaking by technology type
Chapter 7 – Partnering resource center
7.1. Online partnering
7.2. Partnering events
7.3. Further reading on dealmaking
Appendices
Appendix 1 – Diagnostic Imaging deals by company A-Z
Appendix 2 – Diagnostic Imaging deals by stage of development
Appendix 3 – Diagnostic Imaging deals by deal type
Appendix 4 – Diagnostic Imaging deals by therapy area
Appendix 5 –Deal type definitions
About Wildwood Ventures
Current Partnering
Current Agreements
Recent report titles from Current Partnering
 
Table of figures
Figure 1: Diagnostic Imaging partnering since 2014
Figure 2: Active Diagnostic Imaging dealmaking activity– 2014 to 2021
Figure 3: Diagnostic Imaging partnering by deal type since 2014
Figure 4: Diagnostic Imaging partnering by disease type since 2014
Figure 5: Diagnostic Imaging deals with a headline value
Figure 6: Diagnostic Imaging deals with an upfront value
Figure 7: Diagnostic Imaging deals with a milestone value
Figure 8: Diagnostic Imaging deals with a royalty rate value
Figure 9: Top Diagnostic Imaging deals by value since 2014
Figure 10: Most active Diagnostic Imaging dealmakers 2014 to 2021
Figure 11: Online partnering resources
Figure 12: Forthcoming partnering events
Pricing options
$3,495: single-user
$5,245: multi-user
$10,495: single site license
$17,495: global site license
A full explanation of license type definitions can be found here.
Our guarantee
Price promise
We guarantee our prices are competitive. If you find the same report advertised at a lower price within 7 days of purchase, we will refund the difference.
Delivery Deadline
We guarantee that the report will be sent within the specified delivery times. In the unlikely case of a delay we may offer a partial refund as compensation. (Terms may apply)
Latest report
If an update is published within 30 days of your purchase, you will receive it absolutely free of charge.
Serious Security
We take your data and security seriously. See our privacy policy for details of how we manage your data.
All card payments are processed by SagePay.
Sales Support
If you have any questions about your report or are unhappy with the quality, we will do our best to resolve your query. Contact us direct.
Total Trust
Current Partnering is part of Wildwood Ventures Ltd., based in York, United Kingdom. We have been trading successfully online since 2009 and work with some of the most famous brands in the business. We carefully select our partners to ensure that the publications meet expectations of demanding customers.
3Derm Systems, 3DR Labs, 7D Surgical, A*STAR Agency for Science, Technology and Research, AAM Healthcare, Abbott Laboratories, Abbvie, Abcam, Acacia Research, Accudata Systems, Accuray, AC Immune, ACIST Medical Systems, Acoustic MedSystems, Actelion, Acutus Medical, AdAlta, Adaptiiv, Advanced Accelerator Applications, Advanced Animal Diagnostics, Advanced Cell Diagnostics, Advanced Chemistry Development, Advanced Guidance Technologies, Advanced Human Imaging, Advanced Nuclear Medicine Ingredients, Advanced Ultrasound Systems, Agfa HealthCare, Agilent Technologies, AG Mednet, Aidoc, Aiforia Technologies, AI Metrics, AIM Specialty Health, Aircraft Medical, Akili Interactive Labs, Akumin, Albany Molecular Research, Albert Einstein Healthcare Network, Alector, Alfasigma, Alibaba Health, Align Technology, Allegheny Technologies, Allergan, Allied Healthcare Products, Alphaeon, Alpha Imaging, Alpinion Medical Systems, Alteris, Altris, Alume Biosciences, Alzheimer's Association, Alzheimer's Drug Discovery Foundation, Alzheimers Research UK, Ambra Health, Ambry Genetics, Ambu, AmCad BioMed, A Menarini Diagnostics, American College of Cardiology, American College of Chest Physicians, American Health Imaging, American Medical Systems, Amerinet, Amos Gazit, AMRA, AMRA Medical, Amydis Diagnostics, Analogic, Analytics 4 Life, Antaros Medical, Applied Medical, APRINOIA Therapeutics, Arc Medical Design, Aridea Solutions, Arivis, Artialis, ARTMS Product, ARUP Laboratories, Ashvattha Therapeutics, Aspect Imaging, Aspen Imaging Healthcare, AstraZeneca, Athinoula A Martinos Center for Biomedical Imaging, Austin Health, Auxogyn, Avantis Medical Systems, Aytu BioPharma, Banner Health, Baxter International, Bayer, Bay Labs, Baylor College of Medicine, BC Technical, BeMotion, Bethyl Laboratories, BioArctic Neuroscience, BioClinica, Biogen, Biolife Science, BioMark Diagnostics, Biopsy Sciences, Bioscience Pharma Partners, Biotechnology Innovation Organization, BioTelemetry, Bioverativ, BJC HealthCare, Blackford, Blue Earth Diagnostics, Boehringer Ingelheim, BostonGene, Boston Scientific, Bpifrance, Bracco Diagnostics, Bracco Imaging, BRAIN Initiative, BrainLAB, Brainomix, BrainScope, Brigham and Women's Hospital, Broad Institute, Bruker, Bruker AXS, Bruker Energy & Supercon Technologies (BEST), Butantan Institute, Butterfly Network, BWX Technologies, C&C Irradiator Service, C4 Imaging, Calcivis, Caliber Imaging & Diagnostics, Canadian Teleradiology Services, Cancer Prevention and Research Institute of Texas, Cancer Targeted Technology, Canon, Canon Lifecare Solutions, Cantel Medical, Capital X-ray, Caprion Proteomics, CapsoVision, Cardinal Health, CardioCORE Lab, Cardiologs, CardioNavix, Cardiowise, CareFusion, Carestream Health, Carl Zeiss, CarThera, Case Western Reserve University, Catholic University Leuven, CBD Solutions, Celgene, CellSight Technologies, Celsion, Celtic Biotech, Celularity, Censis Technologies, Center for Diagnostic Imaging (CDI), Centerline Biomedical, Centre for Addiction and Mental Health, Centre for Imaging Technology Commercialization, Centre for Probe Development and Commercialization, Centre for Structural Systems Biology, CerebraCell, CereHealth, Ceres, Cerevast Therapeutics, Cerveau Technologies, Champalimaud Foundation, Change Healthcare, Check-Cap, ChemImage, Children's Hospital Boston, Children's National Health System, China Development Industrial Bank, China Grand Pharma, China Grand Pharmaceutical, Chindex Medical Limited, Chip-Man Technologies, Cimar, Cincinnati Children's Hospital Medical Center, City of Hope, Claritas HealthTech, Clarity Pharmaceuticals, Clear Guide Medical, ClearLight Diagnostics, ClearPoint Neuro, ClearView Diagnostics, Cleveland Clinic, Client Outlook, Clinical Imaging Research Centre, Clinipace Worldwide, CNS Pharmaceuticals, Cohen Veterans Bioscience, Colorado State University, Columbia University, Comanche County Memorial Hospital, Community Medical Center, Compact Imaging, Conavi Medical, ConBio (Shanghai), Confo Therapeutics, Connecticut Innovations, ContextVision, ContraVir Pharmaceuticals, Cook Medical, CorTechs Labs, Cosmo Pharmaceuticals, CR Kennedy & Company, CrossBay Medical, CS Medical, CureMetrix, Curium, CurveBeam, CyberKnife, Cyclerion Therapeutics, Cyclopharm, CymaBay Therapeutics, D&K Engineering, D&K Technologies, Dana-Farber Cancer Institute, Decathlon Capital Partners, Dectris, Deep Cube, Defense Advanced Research Projects Agency, Defense Logistics Agency, Definiens, Dehaier Medical Systems, Densitas, Department of Defense, Department of Veterans Affairs, DePuy, DermSpectra, Desert Imaging, Deutsches Elektronen-Synchrotron, Device Technologies, Devicor Medical Products, DiA Imaging Analysis, Diannei Biotechnology, DICOM Grid, Dicom Systems, Digisonics, Dilon Diagnostics, Disior, Domainex, Draper Laboratories, Duke-NUS Graduate Medical School Singapore, Duke University, Duke University Medical Center, Duquesne University, DySIS Medical, E.I. Medical Imaging, Echosens, Eckert & Ziegler, Edan Instruments, Edinburgh Molecular Imaging, Edwards Lifesciences, Eigen, Eisai, eKare, Eko, Electrical Geodesics, Elekta, Elesta, Eli Lilly, ElMindA, Embryo Ventures, EMC, Emergency Medicine Foundation, Emory University, EMTensor, EndoChoice, ENDRA Life Sciences, Enigma Biomedical, Entellus Medical, EOS Imaging, EpiBone, Epica Medical Innovations, Epsilon, ERT, Esaote, Essen University Hospital, Eureka Eurostars, European Prevention of Alzheimer's dementia Initiative (EPAD), Event Cardio Group, Exact Imaging, Exact Sciences, Expesicor, Faes Farma, Faron Pharmaceuticals, FASTVet, FEI, Finnish Funding Agency for Technology and Innovation (TEKES), Flagship Biosciences, FlexDex, Fluidigm, Focal Healthcare, Food and Drug Administration (FDA), FORMA Therapeutics, Frankenman Medical Equipment, frog, Fujifilm, Fujifilm medical systems, FUJIFILM SonoSite, Fulcrum Therapeutics, Fusion Antibodies, Fuzionaire Diagnostics, Fuzionaire Radioisotope Technologies, Gamma Medica, GCS Sesan, GE Healthcare, Genentech, General Electric (GE), GenesisCare, Geneva University Hospitals, Genomac Research Institute, Gentex, Geo-Med, German Cancer Research Center, Gestalt Diagnostics, GI Reviewers, GlaxoSmithKline, Global Genomics Group, Global Medical Solutions, gMed Canada, Golden Vine International, Goodwin Biotechnology, Google, Grand River Aseptic Manufacturing, Guerbet, Guided Therapeutics, Guided Therapy Systems, Hadassah Medical Center, Hainan Sinotau Pharmaceutical, Halo Dx, Halt Medical, Hamilton Health Sciences, Harvard Medical School, Harvard University, HealthCare Konnect, HealthLytix, Healthmark Industries, HealthMyne, HealthSpot, HealthTrust, Heartflow, Heart Imaging Technologies, HeartIT, HeartScore, Hennepin County Medical Center, Henry Ford Health System, Henry Schein, Heritage Valley Health System, HistoIndex, Hitachi, Hitachi Aloka Medical, Hitachi Medical Systems Europe, Hologic, Horizon 2021, Hospital Services, HOYA Corporation, HOYA Vision Care, HP, HR Pharmaceuticals, Huami, Human Longevity, HuminTec, Hunan Xing Hang Rui Kang Bio-Technologies, Huvitz, Hybridyne Imaging Technologies, Hyperfine Research, i-Optics, IBA, IBA Molecular Imaging, Ibex Medical Analytics, IBM, IBM Watson Health, iCAD, Icagen, Icometrix, ICT Health, IDS, Ifa Systems, ImaBiotech, Image Analysis, ImageIQ, Image Stream Medical, ImaginAb, Imaging Associates, Imagin Medical, Imago Systems, Imalogix, Imanova, Imbio, IMD Companies, ImmersiveTouch, iMotions, Imperial College London, Imperial Innovations, Imricor Medical Systems, IMRIS, Indiana University, Indica Labs, Indivumed, Inflazome, Infrared Cameras, InfraReDx, InfraScan, Ingenza, inHEART, InnerOptic Technology, Innovate BC, Innovate UK, Inscopix, InSightec, Institut Curie, Institut de Radiofarmacia Aplicada de Barcelona, Intalere, Intermountain Healthcare, Interscope, IntroMedic, Invenio Imaging, inVentiv Health, inviCRO, IQ-AI, iSchemaView, ISIS Innovation, Isologic Innovative Radiopharmaceuticals, Isotope Technologies Garching, Isotopia Molecular Imaging, ITEL, Item, ITEM Medical Technologies, Iterative Scopes, iThera Medical, ITM Isotopen Technologien, iVu Imaging, IXICO, James S. McDonnell Foundation, Janssen Pharmaceuticals, Janssen Research & Development, Jazz Pharmaceuticals, Johns Hopkins University, Johnson & Johnson, Jubilant DraxImage, Kanteron Systems, Karolinska University Hospital, Keck School of Medicine of USC, Keio Gijuku University, Kennedy Health System, Kent Imaging, Kiyatec, Konica Minolta, Korea Pharma, KUB Technologies, Labrador Technologies, Laerdal Medical, Lantheus Holding, Lantheus Medical Imaging, Lehigh University, Leica Biosystems, Leica Microsystems, Leiden University, LeMaitre Vascular, LEO Pharma, LI-COR Biosciences, Life Image, Lighthouse Imaging, Lightpoint Medical, LKC Technologies, LumaMed, Lumicell, Lumiphore, Lunaphore, Lundbeck, Lunit, Luxel, M2i, MabVax Therapeutics, Macquarie University, Magellan Health Services, Magic Leap, Magle Chemoswed, Magnetic Insight, Major Health Partners, Mallinckrodt Pharmaceuticals, Manhattan Scientifics, Massachusetts General Hospital, Massachusetts Institute of Technology, Massachusetts Life Sciences Center, Materialise, Mauna Kea Technologies, Mavig, Mayo Clinic, McGill University, MD Anderson Cancer Center, Medassets, MedAxiom, MedCom, MEDIAN Technologies, Medical Equipment Solutions, Medical Imaging, Medical Research Council, Medic Vision, Medidata Solutions, Medigus, Medimaps Group, MED Institute, Medis, Mediso, Mednax, Medovate, Medpace, medPhoton, MedQuest, Medtronic, Medx, MedyMatch, MELA Sciences, MemorialCare Health System, Memorial Hermann Health System, Memorial Sloan Kettering Cancer Center, Merck and Co, Merck Serono, Merge Healthcare, Merit Medical Systems, Merz, Metaoptima Technology, Methodist Hospital Houston, Mevion Medical Systems, Michael J Fox Foundation, Micro-Tech Endoscopy, MicroPort Sorin CRM (Shanghai), Microsoft, MILabs, Mimetas, MindPeak, Mindray Medical International, Minimally Invasive Devices, Ministry of Health (Turkey), Minogue Medical, Minomic, MinXray, Misonix, Mission Health, Mitsubishi Chemical Corporation, Mizuho, Mobius Imaging, Molecular Devices, MolecularMD, MolecuLight, Molnlycke Health Care, Monopar Therapeutics, Monteris Medical, Montreal Neurological Institute-Hospital, Motus GI Medical Technologies, MRI Interventions, MR Solutions, Munich Technical University, n3D Biosciences, Nanjing Micro-Tech, Nano-X Imaging, nanoPET Pharma, NASA, National Cancer Institute, National Cancer Institute of Mexico, National Center for Advancing Translational Sciences (NCATS), National Eye Institute, National Healthcare Services (NHS), National Heart, Lung and Blood Institute, National Institute of Biomedical Imaging and Bioengineering, National Institute of Diabetes and Digestive and Kidney Diseases, National Institute of Mental Health, National Institute of Neurological Disorders and Stroke, National Institutes of Health, National Physical Laboratory, National Research Nuclear Center, National Science Foundation, National Space Biomedical Research Institute, National Ultrasound, Nationwide Imaging Services, Natus Medical, Nautilus, Navidea Biopharmaceuticals, Navigate Surgical Technologies, NCM, Nelson Laboratories, Nephros, NetScientific, Neuro42, Neuroelectrics, NeuroLogica, NeuroScience Associates, NeuroVision Imaging, New England Complex Systems Institute, Newmars Group, New York University, Nexstim, Nihon Medi-Physics, Nikon Instruments, Ninepoint Medical, Nipro Corporation, Nordicneurolab, Nordion, Norgenix Pharmaceuticals, Norgine, Noria Pharmaceuticals, Norsk medisinsk syklotronsenter, Northeastern University, North Mississippi Health Services, NorthStar Medical Radioisotopes, Northwell Health, Northwestern Medicine Bluhm Cardiovascular Institute, Northwestern Memorial Hospital, Novadaq Technologies, NovAliX, Novant Health, Novara Therapeutics, Novartis, Nuance Healthcare, Nucleo de Bioensaios Biossintese e Ecofisiologia de Produtos Naturais, numares, Nvidia, nView Medical, NYU Langone Medical Center, NZ Technologies, Occlugel, Olea Medical, Olympus, Omega Medical Imaging, Oncidium Foundation, OncoBeta, OncoNano Medicine, OncoVision, OnDemand 3D, One Lambda, ON Semiconductor, Optasia Medical, Optibrand, Optim, Optoacoustics, Optos, OracleBio, OrthoGrid Systems, Ortho Kinematics, Orthopaedic Research UK, Oslo University Hospital, Otsuka, Otsuka America Pharmaceutical, Owlstone Medical, P-cure, Panacea Pharmaceuticals, Paracelsus Clinics, Parker Hannifin, Patient-Centered Outcomes Research Institute (PCORI),, Peek Vision, Pentax, PerkinElmer, Perry Baromedical, PETNET Solutions, Pfizer, PharmaCare Management, PharmaLogic, PharmaVentures, Phase Holographic Imaging, Philips, Philips Healthcare, Phoenix Children's Hospital, Physio-Control, Phytronix Technologies, Ping An Ventures, Piramal Imaging, Planmeca, Planmed, POINT Biopharma, Poitiers University, Polarean Imaging, Premier Inc, Prime Healthcare Services, Princeton University, Profil Institute for Clinical Research, Profound Medical, Progenics Pharmaceuticals, Promaxo, Promedica Bioelectronics, ProNova, Protea Biosciences, Qualigen, Quality Electrodynamics, QuantalRF, Qure.ai, RadCore Labs, Radlink, RadNet, Rakuten Medical, RAM-Tech, RapidAI, RAW, RaySearch Laboratories, ReadCoor, ReCor Medical, RedHill Biopharma, Redlen Technologies, Resonance Health, RetiSpec, Reveal Pharmaceuticals, RFPi, Richardson RFPD, Riverside Research, RMD Instruments, Roche, Rosetta Genomics, ROTOP Pharmaka, Rouumtech, Royal Philips Electronics, RSA Biomedical, Rutgers University, Salix Pharmaceuticals, Salk Institute, Salud Digna, Sanuwave Health, Saphena Medical, Sarepta Therapeutics, Saromics, SciBase, Science Exchange, Scil Proteins, Scintica Instrumentation, Scintomics, SecondWave Systems, Sectra, Seibersdorf Laboratories, Sensus Healthcare, SerenaGroup, Shanghai Pharmaceutical, Shared Medical Services, Sheikh Zayed Institute for Pediatric Surgical Innovation, Shimadzu, Shine Medical, Shriners Hospital for Children, Siemens, Siemens Healthcare, Siemens Healthineers, SignaBlok, SimonMed Imaging, Singapore Bioimaging Consortium, Sirona Direct, Sirtex Medical, SkinCure Oncology, Small Business Innovation Research, SmartBreast, Smart Medical Systems, Smilow Cancer Hospital at Yale-New Haven (SCH), Smith & Nephew, Sofie Biosciences, SolaranRx, Solis Mammography, Sono-Tek, SonoScape Medical, SonoSim, Sonrgy, Sony Olympus Medical Solutions, Soricimed Biopharma, Sorin Group, SpePharm, Spesana, SPI Medical, SST Group, Stanford Health Care, Stanford University, Stanford University School of Medicine, StemoniX, Stereotaxis, Stockholm County Council, Stratis Medical, Stryker, Subtle Medical, Sumitomo Cryogenics, Sunnybrook Health Sciences Centre, Super Resolution Technologies, SuperSonic Imagine, Surgical Theater, Susan G. Komen for the Cure, Swiss Institute of Allergy and Asthma Research, Swixx Biopharma, Synaptive Medical, Syneron, SyntheticMR, T3 Labs, Takeda Pharmaceutical, Tau Consortium, Techcyte, Teledyne Technology, TeleMammography Specialists, Telemedicine Solutions, Telik, Telix Pharmaceuticals, Temple University, Terason, Teva Pharmaceutical Industries, The Christie, The Joint Pathology Center, Theraclion, Theragnostics, Thiel Foundation, Thomas Jefferson University, Tissue Analytics, Tokyo Metropolitan Institute of Gerontology, Toronto Innovation Acceleration Partners, Toshiba America Medical Systems, Toshiba Medical Systems Corporation, Touchstone Medical Imaging, Tracey Technologies, Transcriptome Sciences, Translational Research Institute for Space Health, Triage Technologies, Trivitron Healthcare, Tromp Medical, TrovaGene, Tulane University, Turku PET Center, Turner Imaging Systems, UBMD Orthopaedics, Ulthera, Ultivue, UltraSpect, Unetixs Vascular, Unified Women's Clinical Research, United Imaging Healthcare, United States Military Cancer Institute, University City Science Center, University College London, University of Alabama at Birmingham, University of Arizona, University of California, San Diego, University of California, San Diego (UCSD) School of Medicine, University of California Berkeley, University of California Irvine, University of California Los Angeles, University of California San Francisco, University of Glasgow, University of Hong Kong, University of Iowa, University of Kent, University of Konstanz, University of Leeds, University of Leuven, University of Louisville, University of Maryland, University of Massachusetts Medical School, University of Melbourne, University of Minnesota, University of New Mexico, University of North Texas Health Science Center, University of Oxford, University of Rennes, University of Southampton, University of Strathclyde, University of Toronto, University of Tubingen, University of Utah, University of Washington, University of Wisconsin-Madison, University of Wisconsin Carbone Cancer Center (UWCCC), University of Zurich, Uppsala University, Uppsala University Hospital, UroPartners, USARAD, US Government, US Radiology Specialists, VA Medical Center (VAMC), Vantage Endoscopy, Varex Imaging, Varian Medical Systems, Vasomedical, Velocity Medical Solutions, Verisante Technology, VIB, Viewpoint Molecular Targeting, ViewRay, VIPUN Medical, Viral Sign, Virginia Tech Intellectual Properties, Virtual Imaging, VirtualScopics, Visage Imaging, Visaris Americas, Visikol, VisionQuest Biomedical, Vistinct, VisualDx, Vital Images, Vithas Group, Vivid Medical, Vizient, Volpara Solutions, VOTIS Subdermal Imaging Technologies, VuCOMP, VU Medical Center, WaferGen Biosystems, WakeMed Health & Hospitals, Wallace H. Coulter Foundation, Washington University in St Louis, Weill Cornell Medical College, Welch Allyn, WellSpan York Hospital, Westchester Medical Center Health Network, Weston Brain Institute, Whiterabbit, William Osler Health System, Women & Infants Hospital of Rhode Island, WorldCare Clinical, Xavier University of Louisiana, Xbrane Bioscience, Xerox, XLIM, Xoran Technologies, XPRIZE Pandemic Alliance, XRpro Sciences, Xstrahl, Yale School of Medicine, Yale University, Yokogawa Electric, York Instruments, York University, Zebra Medical Vision, Zecotek Photonics, Zenalux Biomedical, Zepp Health, ZetrOZ, Ziehm Imaging, Zimmer Biomet, Zionexa, ZoBio, Zonare Medical Systems
Current Partnering reports provide insight into the trends and terms of partnering deals in the global life sciences sector.
Current Partnering reports are updated every six months to ensure the user has access to the latest announcements and trends in the topic focus of the report.
Current Partnering analysts review the deal data to provide an overview and analysis of deal trends, including example deals and terms.
Current Partnering reports source deal data from our proprietary deals and alliances database, Current Agreements. The database is updated daily by our analysts with new deals as they are announced globally by the company's party to the deal. In addition, deal records are updated with new data as it becomes available.
The data in the Current Agreements deals and alliances database is obtained from secondary sources such as publicly available industry sources including press releases, company presentations, investor presentations, company SEC filings, other company filings, company websites, conference presentations. Sources are identified to allow for user verification.
Current Partnering provides comprehensive coverage of the following partnering or deal types:
• Asset purchase
• Assignment
• Co-development
• Co-market
• Co-promotion
• Collaborative R&D
• Contract service
• CRADA
• Cross-licensing
• Development
• Distribution
• Equity purchase
• Evaluation
• Grant
• Joint venture
• Licensing
• Loan
• Manufacturing
• Marketing
• Option
• Promotion
• Research
• Royalty financing
• Settlement
• Spin out
• Sub license
• Supply
• Termination
• Warrant
Every deal record is fully categorized and includes the following data, where available:
• Industry sector
• Therapy areas
• Technology type
• Deal components
• Financial terms
• Stage of development
• Exclusivity
• Asset type
• Geographic focus
• Excluded geography
• Company press release
• SEC filing data including contract document
All financial amounts are converted to US$ using the exchange rate available on the date of deal announcement, enabling direct comparison of deal terms across international territories.
Financial data and contract documents displayed in deal records is obtained from public sources, where disclosed by the parties to the deal.