Licensing Deals in Pharmaceuticals 2019-2023
Licensing Deals in Pharmaceuticals | Global coverage | Deal financials | Contract documents | Deal trends | Leading dealmakers | Comprehensive deal directory 2019 to 2023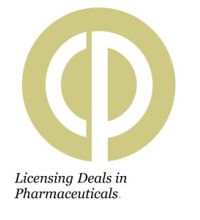 Publication date
September 2023
Product type
Research report
Available formats
PDF document
Report edition
4 - fully revised and updated
Licensing Deals in Pharmaceuticals provides a detailed understanding and analysis of how and why companies enter licensing deals.
Fully revised and updated, the report provides details of licensing deals from 2019 to 2023.
The report provides access to licensing deal payment terms as announced between the parties. This data provides useful insight into the payment and other deal terms.
Understanding the flexibility of a prospective partner's negotiated deals terms provides critical insight into the negotiation process in terms of what you can expect to achieve during the negotiation of terms. Whilst many smaller companies will be seeking details of the payments clauses, the devil is in the detail in terms of how payments are triggered and rights transferred – contract documents provide this insight where press releases and databases do not.
This report contains a comprehensive listing of licensing deals announced since 2019 as recorded in the Current Agreements deals and alliances database, including financial terms where available, plus links to online copies of actual licensing contract documents as submitted to the Securities Exchange Commission by companies and their partners.
The initial chapters of this report provide an orientation of licensing dealmaking and business activities.
Chapter 1 provides an introduction to the report, whilst chapter 2 provides an overview and analysis of the trends in licensing as well as a discussion on the merits of the type of deal.
Chapter 3 provides an overview of the structure of licensing deals.
Chapter 4 provides a review of the leading licensing deals since 2019. Deals are listed by headline value. Where the deal has an agreement contract published at the SEC a link provides online access to the contract via the Current Agreements deals and alliances database.
Chapter 5 provides a comprehensive listing of the top 25 most active licensing dealmaker companies. Each deal title links via Current Agreements deals and alliances database to an online version of the full deal record, and where available, the actual contract document, providing easy access to each deal record on demand.
Chapter 6 provides a comprehensive and detailed review of licensing deals organized by company A-Z, therapy, technology and industry type signed and announced since 2019 where a contract document is available. Contract documents provide an indepth insight into the actual deal terms agreed between the parties with respect to the licensing deal.
The deal directory includes a comprehensive listing of all licensing deals announced since 2019. Each listing is organized as a deal directory by company A-Z, therapeutic area and technology type. Each deal title links via hyperlink to an online version of the deal record including, where available, the actual contract document.
The report also includes numerous table and figures that illustrate the trends and activities in licensing dealmaking since 2019.
In conclusion, this report provides everything a prospective dealmaker needs to know about licensing alliances.
Key benefits
Licensing Deals in Pharmaceuticals provides the reader with the following key benefits:
Understand deal trends since 2019

Browse licensing deals

Benchmark analysis – identify market value of transactions

Financials terms - upfront, milestone, royalties

Directory of deals by company A-Z, therapy focus and technology type

Leading deals by value

Most active dealmakers

Identify assets and deal terms for each transaction

Access contract documents - insights into deal structures

Due diligence - assess suitability of your proposed deal terms for partner companies

Save hundreds of hours of research time
Report scope
Licensing Deals in Pharmaceuticals is intended to provide the reader with an in-depth understanding of the licensing trends and structure of deals entered into by leading biopharma companies worldwide.
Licensing Deals in Pharmaceuticals includes:
Trends in licensing dealmaking in the biopharma industry

Overview of licensing deal structure

Directory of licensing deal records covering pharmaceutical and biotechnology

The leading licensing deals by value

Most active licensing dealmakers

The leading licensing partnering resources
In Licensing Deals in Pharmaceuticals, the available deals are listed by:
Company A-Z

Headline value

Therapeutic area

Technology type
Each deal title links via Weblink to an online version of the actual deal record, providing easy access to each contract document where available.
Licensing Deals in Pharmaceuticals provides comprehensive access to available records for licensing deals, including contract documents where available.
Analyzing contract agreements allows due diligence of:
What are the rights granted or optioned?

What rights are granted by the agreement?

What exclusivity is granted?

What is the payment structure for the deal?

How are sales and payments audited?

What is the deal term?

How are the key terms of the agreement defined?

How are intellectual property rights handled and owned?

Who is responsible for commercialization?

Who is responsible for development, supply, and manufacture?

How is confidentiality and publication managed?

How are disputes resolved?

Under what conditions can the deal be terminated?

What happens when there is a change of ownership?

What sublicensing and subcontracting provisions have been agreed?

Which boilerplate clauses does the company insist upon?

Which boilerplate clauses appear to differ from partner to partner or deal type to deal type?

Which jurisdiction does the company insist upon for agreement law?
Licensing Deals in Pharmaceuticals provides the reader with the following key benefits:
Understand deal trends since 2019

Browse pharmaceutical licensing deals

Benchmark analysis – identify market value of transactions

Financials terms - upfront, milestone, royalties

Directory of deals by company A-Z, therapy focus and technology type

Leading deals by value

Most active dealmakers

Identify assets and deal terms for each transaction

Access contract documents - insights into deal structures

Due diligence - assess suitability of your proposed deal terms for partner companies

Save hundreds of hours of research time
Executive Summary
Chapter 1 – Introduction
Chapter 2 – Trends in licensing dealmaking
2.1. Introduction
2.2. Definition of licensing deal
2.3. Trends in licensing deals since 2019
2.3.1. Licensing dealmaking by year, 2019-2023
2.3.2. Licensing dealmaking by phase of development, 2019-2023
2.3.3. Licensing dealmaking by industry sector, 2019-2023
2.3.4. Licensing dealmaking by therapy area, 2019-2023
2.3.5. Licensing dealmaking by technology type, 2019-2023
2.3.6. Licensing dealmaking by most active company, 2019-2023
2.4. Reasons for entering into licensing partnering deals
2.5. The future of licensing deals
Chapter 3 – Overview of licensing deal structure
3.1. Introduction
3.2. Licensing agreement structure
Chapter 4 – Leading licensing deals
4.1. Introduction
4.2. Top licensing deals by value
Chapter 5 – Top 25 most active licensing dealmakers
5.1. Introduction
5.2. Top 25 most active licensing dealmakers
Chapter 6 – Licensing deals including contracts directory
6.1. Introduction
6.2. Licensing deals with contracts 2019-2023
Deal directory
Deal directory – licensing dealmaking by companies A-Z
Deal directory – licensing dealmaking by therapy area
Deal directory – licensing dealmaking by technology type
About Wildwood Ventures
Current Partnering
Current Agreements
Recent report titles from Current Partnering
TABLE OF FIGURES
Figure 1: Definition of licensing
Figure 2: Trends in licensing deal announcements, 2019-2023
Figure 3: Licensing deals signed at each phase of development, 2019-2023
Figure 4: Licensing deals by industry sector, 2019-2023
Figure 5: Licensing deals by therapy area, 2019-2023
Figure 6: Licensing deals by technology type, 2019-2023
Figure 7: Top 25 most active licensing dealmakers, 2019-2023
Figure 8: Top licensing deals by value, 2019-2023
Figure 9: Most active licensing dealmakers, 2019-2023
Pricing options
$3,995: single-user (encrypted file - one user/device)

$5,995: multi-user (encrypted file - up to 5 users/devices)

$9,995: company (unencrypted file)
Single and Multi-user license files are encrypted PDF documents. Details of how to access using Javelin3 PDF Reader will be provided at report delivery.
Company license files are not encrypted and can be accessed using a PDF Reader.
A full explanation of license type definitions can be found here.
Our guarantee
Price promise
We guarantee our prices are competitive. If you find the same report advertised at a lower price within 7 days of purchase, we will refund the difference.
Delivery Deadline
We guarantee that the report will be sent within the specified delivery times. In the unlikely case of a delay we may offer a partial refund as compensation. (Terms may apply)
Latest report
If an update is published within 30 days of your purchase, you will receive it absolutely free of charge.
Serious Security
We take your data and security seriously. See our privacy policy for details of how we manage your data.
All card payments are processed by Evalon.
Sales Support
If you have any questions about your report or are unhappy with the quality, we will do our best to resolve your query. Contact us direct.
Total Trust
Current Partnering is part of Wildwood Ventures Ltd., based in York, United Kingdom. We have been trading successfully online since 2009 and work with some of the most famous brands in the business. We carefully select our partners to ensure that the publications meet expectations of demanding customers.
2seventy bio, 3B Pharmaceuticals, 3D Medicines, 3E Bioventures Capital, 3SBio, 3Shape, 3T Biosciences, 4D Molecular Therapeutics, 4D Pharma, 9 Meters Biopharma, 22nd Century, 23andMe, 48Hour Discovery, A*STAR Agency for Science, Technology and Research, A2 Biotherapeutics, Aadi Bioscience, Aarhus University, Aarvik Therapeutics, AazeinTx, Abbisko Therapeutics, Abbott Laboratories, Abbvie, AbCellera Biologics, Abeona Therapeutics, Ablaze Pharmaceuticals, ABL Bio, Ablexis, Abpro, AbSci, ABT Innovations, Abuse Deterrent Pharmaceuticals, Acacia Pharma, ACADIA Pharmaceuticals, AC Bioscience, Accent Therapeutics, Accord Healthcare, Accure Therapeutics, ACEA Therapeutics, Acelrx Pharmaceuticals, Acenzia, Acepodia, Aceragen, Acer Therapeutics, Ache, Achilles Therapeutics, Aclaris Therapeutics, Acorda Therapeutics, Acrivon Therapeutics, Acrotech Biopharma, Actimed Therapeutics, Actinium Pharmaceuticals, Acturum Life, AcuCort, Acuitas Therapeutics, Aculys Pharma, Acura Pharmaceuticals, Adagene, Adalvo, Adamas Pharmaceuticals, Adamis Pharmaceuticals, Adaptimmune, Adaptive Biotechnologies, Adaptive Phage Therapeutics, ADC Therapeutics, Adge Pharmaceuticals, Adhera Therapeutics, Adial Pharmaceuticals, Adlai Nortye, adMare BioInnovations, Adrestia, ADT Pharmaceuticals, Advanced Accelerator Applications, Advanz Pharma, Advenchen Laboratories, Aegerion Pharmaceutical, Aeglea BioTherapeutics, Aelis Pharma, Aerami Therapeutics, Aerie Pharmaceuticals, Aerogen, Aeromics, AEterna Zentaris, Aevi Genomic Medicine, AffaMed Therapeutics, Affimed Therapeutics, Affinia Therapeutics, AffyXell Therapeutics, AFT Pharmaceuticals, Agenus Bio, AgeX Therapeutics, AgNovos Healthcare, AgonOx, AgriCann Solutions, Aguettant, AIkido Pharma, Aimmune Therapeutics, AIT Therapeutics, Ajinomoto, AJU Pharma, Akcea Therapeutics, Akebia Therapeutics, Aker BioMarine, Akeso Biopharma, Akili Interactive Labs, AKSO Biopharmaceutical, Albireo, Alcon Laboratories, Alcyone Therapeutics, Alector, Alectos Therapeutics, Alexion Pharmaceuticals, Alex Therapeutics, Alfasigma, Algae-C, Algenex, Aligos Therapeutics, Alimera Sciences, AlivaMab Discovery Services, Alivio Therapeutics, ALK-Abello, Allarity Therapeutics, Allecra Therapeutics, Allele Biotechnology and Pharmaceuticals, Allergan, Allergan Aesthetics, Alliance Pharma, Allied Corp, Allinaire Therapeutic, Allist Pharma, Allogene Overland Biopharm, Allogene Therapeutics, Alloy Therapeutics, Almelo, Almirall, Alnylam Pharmaceuticals, Alopexx, Alora Pharmaceuticals, Alphageneron Pharmaceuticals, Alphamab Biopharmaceuticals, Alphamab Oncology, Alpine Immune Sciences, Altamira Pharma, Alteogen, Alterity Therapeutics, Alternative Solutions, Alternavida, Altesa Biosciences, Alto Neuroscience, Altum Pharmaceuticals, Alvogen, Alvotech, AlzeCure Pharma, AM-Pharma, Amag Pharmaceuticals, Amarantus BioSciences, Amarin, Ambrx, AM Chemicals, American BriVision, Amerigen Pharmaceuticals, Amgen, Amicus Therapeutics, Amneal Pharmaceuticals, Amolyt Pharma, Amphista Therapeutics, Amplyx Pharmaceuticals, Amring Pharmaceuticals, Amunix, Amyris, Amzell, AN2 Therapeutics, Anahit, ANANDA Scientific, Anchiano Therapeutics, Andros Pharmaceuticals, Angelini Pharma, AnGes MG, Angion Biomedica, AnHeart Therapeutics, Anima Biotech, ANI Pharmaceuticals, Anivive Lifesciences, Anji Pharma, AnnJi Pharmaceutical, ANP Technologies, Antares Pharma, Antengene, Anteris Bio, Anthos Therapeutics, Antibe Therapeutics, Antios Therapeutics, Apellis Pharmaceuticals, Apex Global Brands, Apexian Pharmaceuticals, ApiJect Systems, Apollomics, Apollon Formularies, Apollo Therapeutics, Appia Bio, Appili Therapeutics, Applied Biology, Applied Botanics, Applied DNA Sciences, Applied Therapeutics, APR Applied Pharma Research, Apricity Health, AprilBio, APRINOIA Therapeutics, AptarGroup, Aptar Pharma, Aptevo Therapeutics, Aptose Biosciences, Aqilion, Aquavit Pharmaceuticals, Aquestive Therapeutics, Aravive Biologics, Arbele, Arbor Biotechnologies, Arbormentis, Arbutus, Arcadia Consumer Healthcare, Arcellx, Arch Biopartners, Archer Daniels Midland Company, ARC Therapeutics, Arctic Therapeutics, Arctic University of Norway, Arctic Vision, Arcturus Therapeutics, Arcus Biosciences, Arcutis Biotherapeutics, Ardelyx, Arecor, Arena Pharmaceuticals, argenx, Aridis Pharmaceuticals, Aristea Therapeutics, Arjuna Naturals, Aro Biotherapeutics, Arrakis Therapeutics, ArriVent Biopharma, Arrowhead Pharmaceuticals, Arsenal Biosciences, ARS Pharmaceuticals, Artios Pharma, Artiva Biotherapeutics, Artizan Biosciences, Arvelle Therapeutics, Asahi Kasei, Ascend Wellness, Asceneuron, Ascentage Pharma, Ascletis, Asep Medical, Ashvattha Therapeutics, Asia Green Biotechnology, Asieris MediTech, Asieris Pharmaceuticals, ASKA Pharmaceuticals, AskGene Pharma, Asklepios Biopharmaceutical, Aslan Pharma, Aspargo Laboratories, Aspect Biosystems, Aspen Pharmacare Canada, Assembly Biosciences, Assertio Therapeutics, Astellas Pharma, Astellas Pharma US, Astex Pharmaceuticals, AstraZeneca, Atara Biotherapeutics, Atea Pharmaceuticals, Athena Bioscience, Athenex, Atlantic Healthcare, ATMA Journey Centers, Atomwise, Atonco, Atreca, Attillaps Holdings, Attralus, aTyr Pharma, Auburn University, Aucta Pharmaceuticals, Auditus, Aurigene Discovery Technologies, Aurinia Pharmaceuticals, Aurobindo Pharma, Aurora Cannabis, AusHealth, Australian Nuclear Science and Technology Organisation, Autigen, Autobahn Therapeutics, Autolus, Autotelic, Auxly Cannabis Group, Avacta, Avactis Biosciences, Avalon GloboCare, AvantGen, Avanzanite Bioscience, Avenue Therapeutics, AVEO Oncology, Avicanna, Avidity Biosciences, Avion Pharmaceuticals, AVIR Pharma, Avista Therapeutics, Avitide, Avrobio, Awakn Life Sciences, Axantia, AXIM Biotechnologies, Axsome Therapeutics, Aytu BioPharma, AzurRx BioPharma, Bach Biosciences, Baergic Bio, Baidu, BAKX Therapeutics, Banyan Biomarkers, Barer Institute, Basilea Pharmaceutica, Bausch & Lomb, Bausch Health Companies, Bavarian Nordic, Bayer, Bayer CropScience, Baylor Scott and White Research Institute, Beactica, Beam Therapeutics, Beartooth Therapeutics, Beckman Research Institute of City of Hope, BehaVR, BeiGene, Beijing InnoCare Pharma, Beijing SL Pharma, Beijing Tianshi Tongda Pharmaceuticals Technology, Beijing Tide Pharmaceutical, Beijing University of Chinese Medicine, Belharra Therapeutics, Belle.ai, Bellicum Pharmaceuticals, BellRock Brands, Ben-Gurion University, Bened Biomedical, Benuvia Therapeutics, Beth Israel Deaconess Medical Center, Betta Pharmaceuticals, BetterLife Pharma, BevCanna, BevNology, Beyondspring Pharmaceuticals, BGN Technologies, Bharat Biotech, Bial, Bicycle Therapeutics, Bielefeld University, Bill and Melinda Gates Foundation, BinnoPharm, Bintai Kinden, Bio-Gate, Bio-Thera Solutions, BioAge Labs, biOasis Technologies, BioAtla, BioCardia, Biocon, BIOCORP, BioCryst Pharmaceuticals, Biocytogen, BioDelivery Sciences, Bioeq IP, Biogen, BioGenetics, Bioharmony Therapeutics, Biohaven Pharmaceuticals, BioInvent, BiolineRX, BioLinQ, BioLite Japan, Biolojic Design, BioMarin Pharmaceutical, Biomedical Advanced Research and Development Authority, Biomm, Biomunex Pharmaceuticals, BiomX, Biond Biologics, BiondVax, BioNova Pharmaceuticals, BioNTech, Bio Palette, BiopharmX, Bioprojet, BioRAE, BiosanaPharma, BioSenic, BioSense Global, Biosenta, Biosion, Biosolution, Biosplice, BioSyent Pharma, BioTheryX, Biotheus, Bioventure MDC, Birdie Biopharmaceuticals, Bison & Rose, Blackford, Blanver, Blau Pharma, Bliss Biopharmaceutical, Bloom Science, Bluebird Bio, BlueJay Therapeutics, Blue Note Therapeutics, Blueprint Medicines, BlueRock Therapeutics, Blue Water Biotech, Blue Water Vaccines, BNC Korea, Bodor Laboratories, Boehringer Ingelheim, Bone Therapeutics, Bophelo Bioscience & Wellness, Boryung Pharmaceutical, Boston Pharmaceuticals, Botanix Pharmaceuticals, Braintree Laboratories, Brickell Biotech, BridgeBio Pharma, Bridge Biotherapeutics, BridGene Biosciences, Brigham and Women's Hospital, Bright Future Pharmaceutical Lab, Bright Peak Therapeutics, Brii Biosciences, Brink Biologics, Bristol-Myers Squibb, Broad Institute, Bryn Pharma, BTG, Byondis, C-Bridge Capital, C4 Therapeutics, C4X Discovery, Cadila Pharmaceuticals, Caelum Biosciences, Caffeluxe, Calithera Biosciences, Calixar, Calliditas Therapeutics, Calyptus Pharmaceuticals, Cambrian Biopharma, CAMP4 Therapeutics, Camurus, CANbridge Pharmaceuticals, Cancer Prevention Pharmaceuticals, Cancer Research UK, CanCure, CannaHoldCo, Cannaponics, Cannara Biotech, Cannassure Therapeutics, Cannidex Brands, Canonic, CanProbe, Cantabria Pharma, Cantargia, Cantex Pharmaceuticals, Cap Alter Pharma, Capsida Biotherapeutics, Captor Therapeutics, Cara Therapeutics, Caraway Therapeutics, CardioFocus, Cardiovascular Solutions of Central Mississippi, Caribou Biosciences, Carisma Therapeutics, Carmine Therapeutics, Carna BioSciences, Cascade Pure, Case Western Reserve University, CASI Pharmaceuticals, Casma Therapeutics, Cassiopea, Castle Creek Biosciences, Catabasis Pharmaceuticals, Catalent, Catalyst Biosciences, Catalyst Pharmaceuticals, Catholic University Leuven, CB2 Therapeutics, CC Biotechnology, Cedilla Therapeutics, Celcuity, Celgene, Cella Therapeutics, Cell Cure Neurosciences, Cellenkos, Cellerant Therapeutics, Cellix Bio, Cell Point, Celltrion, Cellular Biomedicine, Celmatix, Celsius Therapeutics, Celularity, Cend Therapeutics, Centessa Pharmaceuticals, Centrexion, Century Therapeutics, Cerecor, Cerevance, Cerveau Technologies, Ceva Sante Animale, Cevec Pharmaceuticals, CG Oncology, cGreen, Champions Oncology, Charite Universitatsmedizin Berlin, Charlotte's Web, Checkpoint Therapeutics, Chelexa Biosciences, Chemesis, Cheplapharm Arzneimittel, Chi-Med, Chiesi Farmaceutici, Chimerix, China Grand Pharma, China Grand Pharmaceutical, China Medical System, China Resources Sanjiu Medical and Pharmaceutical, Chinook Therapeutics, Chipscreen NewWay Biosciences, Cholesgen, Chong Kun Dang, Chongqing Jingdong Pharmaceutical, ChromaDex, Chugai Pharmaceutical, Cibus Global, Cidara Therapeutics, Cincinnati Children's Hospital Medical Center, CinCor Pharma, Cipher Pharmaceuticals, Cipla, Circadian Wellness, Circassia, Cirqle Biomedical, Citius Pharmaceuticals, Citrine Medicine, City of Hope, Civetta Therapeutics, CJ CheilJedang, Clarity Pharmaceuticals, Clarus Therapeutics, Clavius Pharmaceuticals, Clear Creek Bio, Clearmind Medicine, Clearside Biomedical, Cleave Therapeutics, Clementia Pharmaceuticals, Click Therapeutics, Clinigen, Clover Biopharmaceuticals, Clover Therapeutics, Clovis Oncology, CMS Aesthetics, CMS Medical, CNS Pharmaceuticals, Coalition for Epidemic Preparedness Innovations, Coave Therapeutics, Cocoon Biotech, Cocrystal Pharma, Code Biotherapeutics, Codex DNA, Codexis, Codiak BioSciences, Coeptis Pharmaceuticals, CogState, Coherus Biosciences, Colgate Palmolive, Collplant, Columbia University, CombiGene, Combioxin, Commave Therapeutics, Complix, Conatus Pharmaceuticals, ConcertAI, Confo Therapeutics, Consilient Health, Contera Pharma, Context Therapeutics, Convelo Therapeutics, Convergent Bioscience, Cooper Pharma, Copernicus Therapeutics, Corbus Pharmaceuticals, Corden Pharma, Correvio Pharma, Corvidia Therapeutics, Corvium, Cosette Pharmaceuticals, Cosmofix, Cosmo Pharmaceuticals, COUR Pharmaceutical, Covant Therapeutics, COVAXX, Coya Therapeutics, Crescendo Biologics, Crescita Therapeutics, Crinetics, CRISPR Therapeutics, CROMA Pharma, Crossject, Crown Laboratories, CRT Pioneer Fund, CSL Behring, CSPC Megalith Biopharmaceutical, CSPC Pharmaceutical Group, CS Pharmaceuticals, CStone Pharmaceuticals, Cue Biopharma, Cugene, Cullgen, Cullinan Oncology, Cumberland Pharmaceuticals, Cumulus Oncology, Curacle, Curadev Pharma, Curative Biotechnology, CURE Pharmaceutical, Cures Within Reach, CureVac, Curia, Curio Wellness, Curium, Curon Biopharmaceutical, Currax Pharmaceuticals, Cutia Therapeutics, Cyan Bio, Cybin, Cyclerion Therapeutics, Cyclica, CymaBay Therapeutics, Cyntar Ventures, Cystic Fibrosis Foundation, Cytodyn, CytoImmune Therapeutics, Cytokinetics, CytomX Therapeutics, CYTOVIA Therapeutics, Daewoong Pharmaceutical, Daiichi Sankyo, Dana-Farber Cancer Institute, Dana Farber Partners Cancer Care, Dare Bioscience, DAS Therapeutics, Day One Biopharmaceuticals, Debiopharm, Dechra Pharmaceuticals, Decibel Therapeutics, Deciphera Pharmaceuticals, Deerfield Management, DelSiTech, DeMelle OncoPharma, Denali Therapeutics, Denovo Biopharma, Dentsply International, DermapenWorld, Dermelix Biotherapeutics, Dermira, Desitin, DeuteRx, Devonian Health Group, Dewpoint Therapeutics, Diaccurate, Dianomi Therapeutics, Diaprost, Dicerna Pharmaceuticals, Digestome Therapeutics, DiNAQOR, Disc Medicine, Diurnal, Diverse Biotech, DKSH, DNX Biopharmaceuticals, Dogma Therapeutics, DolCas Biotech, Dong-A Pharmaceutical, Dong-A ST, DongKoo Bio & Pharma, Door Pharmaceuticals, DotBio, Dr. Falk Pharma, Dr. Reddy's Laboratories, Dragonfly Therapeutics, Dreamy, Dren Bio, Drexel University, Dr Kerklaan Therapeutics, Drogsan Pharmaceuticals, DS Biopharma, DuChemBio, Duchesnay, Duke University, Dunad Therapeutics, Durect, Dyadic International, Dyamed Biotech, DyDo Pharma, Dynacure, Dyno Therapeutics, DYO Biotechnologies, Eagle Pharmaceuticals, Eczacibasi Pharmaceuticals, Eczacıbasi-Monrol, Eddingpharm, Edison Oncology, EditForce, eFFECTOR Therapeutics, EffRx Pharmaceuticals, Egalet, Egis, Ei.Ventures, Eidos Therapeutics, Eikon Therapeutics, EirGenix, EirGen Pharma, Eirion Therapeutics, Eisai, Eko, Elasmogen, Elcelyx Therapeutics, ElectroCore, Elektrofi, Elevai Labs, Elevar Therapeutics, Elevation Oncology, Eligo Bioscience, Eli Lilly, Elite Pharmaceuticals, Elixirgen, Ellipses Pharma, Elpiscience, Elsie Biotechnologies, Emcure Pharmaceuticals, Emendo Biotherapeutics, Emerald Organic Growth, Emergence Therapeutics, Emergent BioSolutions, Emmaus Life Sciences, Emmyon, Emory University, Empatica, Enara Bio, Encore Dermatology, Endeavor BioMedicines, Endocanna Health, EndoCeutics, Endo International, EndoLogic, Endo Ventures, Engitix, Engrail Therapeutics, Enigma Biomedical, Enleofen Bio, Ensoma, Enteris Biopharma, Enterome Bioscience, Enterprise Therapeutics, Entos Pharmaceuticals, Entourage Health, Entrada Therapeutics, Enveric Biosciences, EnWave, Enzene Biosciences, Enzymatica, Enzyvant Science, EOC Pharma, EpicentRx, EPI Health, Epitomee Medical, Epivax, EQRx, Equilibre BioPharmaceuticals, Equinox Science, Er-Kim, ERS Genomics, Erytech Pharma, ESJ Enterprises, EspeRare Foundation, Esperion Therapeutics, Essential Pharmaceuticals, Esteve, ES Therapeutics, EtectRx, Ethypharm, Eton Pharmaceuticals, Eucure Biopharma, Eureka Therapeutics, Eurofarma, EUSA Pharma, Eve & Co, Everads Therapy, Everest Medicines, Everest Pharma, EverInsight Therapeutics, Evgen Pharma, Evive Biotechnology, Evommune, EVOQ Therapeutics, Evotec, Evox Therapeutics, Evozyne, ExCellThera, Excelra, Exelixis, Exeltis, Exicure, Exotic Genetix, Experimental Drug Development Centre, ExScientia, EyeCRO, Eyedetec Medical, Eyenovia, EyePoint Pharmaceuticals, F-Star Therapeutics, F4 Pharma, Facit, Faes Farma, FameWave, Famy Life Sciences, Faraday Pharmaceuticals, Fareva Holding, Farmalider, FarmaMondo Group, Fate Therapeutics, Fatro, Fauna Bio, Feel Better, Felix Biotechnology, Ferozsons Laboratories, Ferring Pharmaceuticals, Fibrocell Science, Filament Health, Finch Therapeutics, First Wave Bio, FivepHusion, Flexion Therapeutics, Florida Atlantic University Research, Florida Pharmaceutical Products, Flower One, Fluid Pharma, Foamix Pharmaceuticals, Foghorn Therapeutics, Fondazione San Raffaele, Fondazione Telethon, Forcefield Therapeutics, Forendo Pharma, Foresee Pharmaceuticals, Foresite Capital, Forge Therapeutics, FORMA Therapeutics, Formosa Pharmaceuticals, Forte Biotechnology, Fortress Biotech, Forty Seven, Fosun Pharmaceutical, Fox Chase Chemical Diversity Center, Frazier Healthcare Ventures, Freeline Therapeutics, Frequency Therapeutics, Fresenius Kabi Pharmaceuticals, Fresh Tracks Therapeutics, Frontier Medicines, Front Range Biosciences, FSD Pharma, Fujifilm, FUJIFILM Cellular Dynamics, Fuji Pharma, Fuji Yakuhin, Fulcrum Therapeutics, Fulgent Pharma, Fusion Pharmaceuticals, G1 Therapeutics, G42 Healthcare, Gaelan Medical, Gaia, Galapagos, Galderma, Galimedix Therapeutics, GB Sciences, GC, GC Pharma, Gedeon Richter, Gelesis, Gemini Therapeutics, Gemphire, GeneData, Genentech, Geneos Therapeutics, Generate Biomedicines, Generex Biotechnology, Generian Pharmaceuticals, Genesis Therapeutics, Genestack, Genetic Immunity, Genevant Sciences, Genfit, GenFleet Therapeutics, Genmab, Genocea Biosciences, Genome Biologics, Genomma Lab Internacional, Genor Biopharma, Genpharm, GenScience Pharmaceuticals, GenScript Biotech, GenScript ProBio, GentiBio, Genzyme, George Mason University, Georgetown University, George Washington University, German Cancer Research Center, Gesval, Gilead Sciences, Ginkgo BioWorks, Glaukos, Glenmark Pharmaceuticals, Glenmark Pharmaceuticals S.A., Global Antibiotic Research and Development Partnership, Global Blood Therapeutics, Global Cancer Technology, Global Hemp Group, Global Response Aid, GlycoMimetics, Glycostem Therapeutics, GlycoT Therapeutics, Goldfinch Bio, GO Therapeutics, Graviton Bioscience, Grenco Science, Grifols, Gritstone Bio, GroVida, Grunenthal, Grupo Ferrer, GSK, GT Biopharma, Guangzhou Xiangxue Pharmaceutical, Gubra, Gurnet Point Capital, Gyroscope Therapeutics, Hairmore Group, Haisco Pharmaceutical, Halo Labs, Halomine, Halozyme Therapeutics, HanaVax, Hangzhou Chance Pharmaceuticals, Hangzhou Highlightll Pharmaceutical, Hangzhou Zhongmei Huadong Pharmaceutical, Hanmi Pharmaceutical, Hansa Biopharma, HanX Biopharmaceuticals, Harbour Biomed, Harpoon Therapeutics, Harrow Health, Harvard University, Haselmeier, Hasten Biopharmaceutic, HavaH Therapeutics, HCmed Innovations, Healis Therapeutics, Healthy Grain, Healx, Heartseed, Heidelberg Pharma, Helmholtz Zentrum Munchen, Helsinn Healthcare, Helsinn Therapeutics, Hemera Biosciences, HemoShear, Henlius Biotech, Hennepin Life Sciences, Herbolea Biotech, Heritage Cannabis, Hetero India, Hetero Labs, HiFiBio, High Line Bio, Hikma Pharmaceuticals, HilleVax, Hillstream BioPharma, Histogen, Hisun BioRay, HitGen, HK inno.N, HLB Therapeutics, HLS Therapeutics, Hoffmann La Roche, Hookipa Pharma, Hope Medicine, Horizon Discovery, Horizon Pharma plc, Horizon Therapeutics, Hoth Therapeutics, HotSpot Therapeutics, Houston Pharmaceuticals, Hovione, Hsiri Therapeutics, Huadong Medicine, Humanigen, Hummingbird Bioscience, Huons, Hutchmed, Huyabio International, HUYA Bioscience, Hyloris Pharmaceuticals, Hyphens, I-mab, i2c Pharmaceutical Services, IACTA Pharmaceuticals, IAMA Therapeutics, Icagen, Icahn School of Medicine at Mount Sinai, ICB Pharma, iCeutica, Ichnos Sciences, Ichor Medical Systems, Iconic Therapeutics, Iconovo, IDEAYA Biosciences, Idorsia, IGM Biosciences, IIT-Istituto Italiano di Tecnologia, Iksuda Therapeutics, Ildong Pharmaceutical, ImageBiopsy Lab, ImaginAb, Imbrium Therapeutics, Imcyse, Immatics Biotechnologies, Immedica, Immix Biopharma, Immuneering, Immune System Regulation, Immune Therapeutics, ImmuNext, ImmunGene, ImmunoForge, ImmunoGen, Immunome, Immunomedics, Immunomic Therapeutics, Immusoft, ImmVira, IMPACT Therapeutics, Impax Laboratories, Imperial Brands, Impetis Biosciences, Impression Healthcare, In4Derm, Incannex Healthcare, Inceptua, Incyte, InDex Pharmaceuticals, Indivior, Indoco, Inexia, Infex Therapeutics, Infinity Pharmaceuticals, InflamaCORE, Inflammasome Therapeutics, InfoRLife, Ingredion, Inhibrx, Inmagene Biopharmaceuticals, InMed Pharmaceuticals, Innate Pharma, Innocoll, Innovation Pharmaceuticals, Innovent Biologics, Innovet, Inovio Pharmaceuticals, Inserm, Insilico Medicine, Insitro, Insmed Inc, Institute for Myeloma and Bone Cancer Research, Institute for Research in Immunology and Cancer – Commercialization of Research, Institut National Recherche Agronomique, Institut Pasteur, Intas Pharmaceuticals, Integral Molecular, IntelGenx, Intellikine, Intellipharmaceutics, Intercept Pharmaceuticals, Intratus, Intrexon, InveniAI, Inventia Healthcare, Inventiva, InVixa, INVO Bioscience, iOnctura, Ionis Pharmaceuticals, IONTAS, Iovance Biotherapeutics, Ipsen, IRBM, IRLAB, Iroko Pharmaceuticals, Ironwood Pharmaceuticals, Irwin Naturals, Isofol Medical, Isologic Innovative Radiopharmaceuticals, Isoprene Pharmaceuticals, Israel Institute for Biological Research, Italfarmaco, iTeos Therapeutics, Iterion Therapeutics, ITM Isotopen Technologien, Itrom Pharmaceutical Group, iVeena Delivery Systems, iX Biopharma, iXensor, Jadeite Medicines, Jaguar Health, JAMP Pharma Group, JanOne, Janssen Biotech, Janssen Pharmaceuticals, Janssen Pharmaceutica NV, Janssen Research & Development, Janux Therapeutics, Jasper Therapeutics, Jazz Pharmaceuticals, JCR Pharmaceuticals, jCyte, JEIL Pharmaceutical, Jemincare, Jiangsu Alphamab, Jiangsu Aosaikang Pharmaceutical, Jiangsu Chia Tai Tianqing Pharmaceutical, Jiangsu Hansoh Pharmaceutical, Jiangsu Hengrui Medicine, Jiangsu Hengrui Pharmaceuticals, Jiangsu NHWA Pharmaceutical, Jiangsu Tainuo, Jiangsu Wuzhong Pharmaceutical, J Ints Bio, Ji Xing Pharmaceuticals, J Molner, JMT-Bio, Jnana Therapeutics, Johns Hopkins University, Johnson & Johnson, Joincare Pharmaceutical, Jounce Therapeutics, Journey Medical, JSC Pharmadis, Jubilant Life Sciences, Jubilant Radiopharma, Jumpcan Pharmaceutical, Jungle Med, Juniper Biologics, Juno Pharmaceuticals Canada, Junshi Biosciences, Jupiter Wellness, Juvenescence, Juventas Therapeutics, Juvise Pharmaceuticals, Juyou Biotechnology, JW Pharmaceutical, JW Therapeutics, Kadmon Pharmaceuticals, Kainos Medicines, Kaken Pharmaceutical, KaliVir Immunotherapeutics, Kalos Therapeutics, Kamada, Kane Biotech, KangaBio, Kansas State University, Karolinska Institute, Karuna Therapeutics, Karveer Meditech, Karyopharm Therapeutics, Kashiv BioSciences, Katana Pharmaceuticals, Kate Therapeutics, Kayagene, Kazia Therapeutics, KDAc Therapeutics, KD Pharma, Kelun-Biotech Biopharmaceutical, KemPharm, Keros Therapeutics, Keryx Biopharmaceuticals, Keymed Biosciences, Kiadis Pharma, Kindeva Drug Delivery, Kiniksa Pharmaceuticals, Kinnate Biopharma, KinoPharma, Kintor, KiOmed Pharma, Kiq, Kirin Brewery, Kissei Pharmaceutical, Kite Pharma, Klaria, Kleen Bee Labs, Knight Therapeutics, Kobe University, Korea Pharma, Kowa Pharmaceuticals America, KPM Tech, Kronos Bio, KSQ Therapeutics, Kukbo, Kumquat Biosciences, Kures, Kuria Therapeutics, Kurma Life Sciences Partners, Kurve Technology, KYE Pharmaceuticals, Kymera Therapeutics, Kyn Therapeutics, Kyorin Pharmaceutical, Kyowa Hakko Kirin, Kyowa Hakko Kirin Pharmaceuticals, Kyowa Hakko Kogyo, Kyttaro, Kyverna Therapeutics, L-3 Communications, Laboratoires Thea, LABORATORIOS SAVAL, Lacerta Therapeutics, Laekna, Laevoroc Oncology, La Jolla Pharmaceutical, Landos Biopharma, Lannett, LaNova Medicines, Lantern Pharma, Lantheus Holding, Launch Therapeutics, Laurel Therapeutics, Laurus Labs, Lava Therapeutics, Lavvan, Lay Sciences, Lead Pharma, Lee's Pharmaceutical, Lee Moffitt Cancer Center, LegoChem Biosciences, Lenire Biosciences, LENZ Therapeutics, LEO Pharma, Lepton Pharmaceuticals, Lepu Biopharma, Les Laboratoires Servier, Leucid Bio, Levolta Pharmaceuticals, Lexaria Bioscience, Lexicon Pharmaceuticals, LG Chem, LG Life Sciences, LianBio, Liberty Health Sciences, Libra International, Lieber Institute, Liechti Lab, Life Edit Therapeutics, LifeMax Laboratories, LifeMine Therapeutics, LifeTech Scientific, Ligand Pharmaceuticals, Lighthouse Pharmaceuticals, LimmaTech Biologics, Lineage Cell Therapeutics, Link Health, LIPAC Oncology, Lipidor, Lipigon Pharmaceuticals, Lipocine, Liuqiang Medical Technology, Livzon Mabpharm, Livzon Pharmaceutical, Lobesity Pharma, Locus Biosciences, Lodo Therapeutics, LogicBio Therapeutics, Long Grove Pharmaceuticals, Lonza, Loreal, Lotus Pharmaceuticals, Lowell Farms, Loxo Oncology, LSU Health Sciences Center, LTL Pharma, LTS Lohmann Therapie-Systeme, Lubrizol, Lucid Psycheceuticals, Luminarie, Lumos Pharma, Lundbeck, Lung Biotechnology, Lung Therapeutics, Lupin Limited, Luye Pharma Group, Lycia Therapeutics, Lyell Immunopharma, Lynk Pharmaceuticals, Lyra Therapeutics, Lysosomal Therapeutics, Lytix Biopharma, Mabwell Bioscience, Machavert Pharmaceuticals, Macleods Pharmaceuticals, Macomics, Macrogenics, Magenta Therapeutics, Mallinckrodt Pharmaceuticals, Mammoth Biosciences, Mapi Pharma, Mapp Biopharmaceutical, Marengo Therapeutics, Marinomed Biotechnologie, Marinus Pharmaceuticals, Maruho, Massachusetts General Hospital, Massachusetts Institute of Technology, MatriSys Bioscience, Matrix Biomed, Mawson Infrastructure, Max-Planck, Maxcyte, Mayne Pharma, Mayo Clinic, Maze Therapeutics, MC2 Therapeutics, McGill University, McNeil Consumer Pharmaceuticals, MD Anderson Cancer Center, MDimune, Medac, Medcolcanna Organics, Medexus Pharmaceuticals, Medical Developments International, Medical Food Solutions Research, Medical Marijuana, Medical University South Carolina, Medice Arzneimittel Pütter, Medicines Development for Global Health, Medicines Patent Pool Foundation, Medicox, Medicure, MediGene, MediPharm Labs, Medisca, Medison Pharma, Medivir, Medosome Biotec, MedRhythms, Medsenic, Medspray, Megalabs, Meiji Seika, Meilleur Technologies, MEI Pharma, MeiraGTx, Melinta Therapeutics, Melior Pharmaceuticals, Memorial Sloan Kettering Cancer Center, Memo Therapeutics, Menarini, Mentholatum Company, MentiNova, Merck and Co, Merck KGaA, Merck Sharpe & Dohme, Mereo BioPharma, Mersana Therapeutics, Merus, Merz, Mesoblast, Mestag Therapeutics, Metabolic Technologies, Meta Healthcare, Metis Therapeutics, Michal Morrison, Michigan State University, Micreos, Microbio Shanghai, Mid-Atlantic BioTherapeutics, MiGenTra, Mikart, Milestone Pharmaceuticals, Millennium, Millicent Pharma, MilliporeSigma, Mimetas, MimiVax, Minapharm, MiNA Therapeutics, Mind Medicine, Mindset Pharma, Minoryx Therapeutics, Minovia Therapeutics, Mirati Therapeutics, Miravo Healthcare, miRecule, Mirum Pharmaceuticals, Mithra Pharmaceuticals, Mitobridge, Mitsubishi Tanabe Pharma, MM Technology, Moberg Pharma, Mochida Pharmaceutical, Modag, Moderna, ModeX Therapeutics, Modis Therapeutics, Moksha8, Molecular Partners, Molecular Targeting Technologies, Molecular Templates, Moleculin Biotech, Monash University, MoonLake Immunotherapeutics, Morehouse School of Medicine, Morningside Ventures, Morphic Therapeutic, MorphoSys, Motorpharma, Motric Bio, Mountain Valley MD, MSD, MSN Laboratories, MSN Pharmaceuticals, MThera Pharma, Multi G, Multimmune, Mundipharma, MustGrow Biologics, Mycovia Pharmaceuticals, Mylan Laboratories, Mylan Pharmaceuticals, MyoKardia, Myovant Sciences, Myrtelle, Myung In Pharm, Nacuity Pharmaceuticals, Nanobiotix, NanoMab Technology, Nanomerics, Nanos, NanoSmart Pharmaceuticals, NanoSphere Health Sciences, NanoTx Therapeutics, NanoViricides, Napo EU, Napo Pharmaceuticals, Nascent Biotech, National Institutes of Health, Navamedic, Navidea Biopharmaceuticals, Navigo Proteins, Navitor Pharmaceuticals, Nektar Therapeutics, Neogen, NeoImmuneTech, NeoLumina Bioscience, NeoPharm, Neotope, Neovii Pharmaceuticals, Nerviano Medical Sciences, Nestle Health Science, NetCann, NeuBase Therapeutics, NeuCyte, Neumentum, Neumora Therapeutics, Neuramedy, Neuraxpharm, Neurelis, Neurimmune Therapeutics, Neuro3 Therapeutics, NeuroBo Pharmaceuticals, Neurocrine Biosciences, NeuroFront, Neurogastrx, NeuroLucent, Neuropore Therapies, NeuroSigma, NeuroTrauma, Nevakar, New Age Nanotech, New American Therapeutics, NewAmsterdam Pharma, NewBridge Pharmaceuticals, NewG Lab, New Leaf Canada, Newsoara Biopharma, Nextage Therapeutics, Nextleaf Solutions, NGM Biopharmaceuticals, Nichi-Iko Pharmaceutical Co, Nicox, Nicoya, Nielsen BioSciences, NiKang Therapeutics, Nimble Therapeutics, Nimbus Therapeutics, Ningbo NewBay Medical Technology, Ningbo Tai Kang Medical Technology, Nippon Shinyaku, Nirvana Life Sciences, Nirvana Water Sciences, NJ Bio, NJCTTQ, NLS Pharmaceutics, Nobelpharma, Noema Pharma, Nogra Pharma, Noile-Immune Biotech, Nora Pharma, Norgine, Noria Therapeutics, North Carolina State University, Notable Labs, Novaliq, Novan Therapeutics, Novaremed, Novartis, Novavax, Novellus Biopharma, Novellus Therapeutics, Novitium Pharma, NovoCodex, Novo Integrated Sciences, Novome Biotechnologies, Novo Nordisk, Nrgene, NRx Pharmaceuticals, NTC, Nuance Pharma, Numab, Numerate, NurExone Biologic, Nurix Therapeutics, Nutrition21, Nuvectis Pharma, Nuvothera, NX Development, Nykode Therapeutics, NYU Langone Medical Center, Oak Hill Bio, Oasmia Pharmaceutical, OBI Pharma, Oblato, ObsEva, Obsidian Therapeutics, Ocugen, Ocular Therapeutics, Ocular Therapeutix, Oculis, Ocumension Therapeutics, Ocuphire Pharma, Odeon Therapeutics, OG DNA Genetics, Ohara Pharma, Oklahoma Medical Research Foundation, Old Pal, Olema Oncology, OliX Pharmaceuticals, OncoArendi Therapeutics, Oncoceutics, Oncodesign, Oncoheroes Biosciences, Oncologie, Oncology Pharma, Oncology Venture, Oncolys BioPharma, Onconova Therapeutics, Oncotelic, OncoTracker, OncoVent, One Drop, Onegevity, Oneness Biotech, oNKo-innate, OnKure, Ono Pharmaceutical, Onward Therapeutics, Onxeo, OpenBiome, OPKO Health, Opsis Therapeutics, Opthea, Optifye Therapeutics, OptiNose, Oramed Pharmaceuticals, OrbiMed Asia Partners, Orbus Therapeutics, Orchard Therapeutics, Orexia Therapeutics, Orexo, Organon, ORIC Pharmaceuticals, Orient EuroPharma, Orion, Orionis Biosciences, Orna Therapeutics, OrphanPacific, Orpharm, Orsenix, OrsoBio, Osaka University, Oscotec, OSE Immunotherapeutics, Osel, OSI Pharmaceuticals, Osmotica Pharmaceuticals, Ossianix, Otonomy, Otsuka, Ovation Science, Overland ADCT BioPharma, Overland Pharmaceuticals, Ovid Therapeutics, Oxford BioMedica, Oxford BioTherapeutics, OyaGen, Oyster Point Pharma, Padagis, Paion, Paladin Labs, Palleon Pharmaceuticals, panCELLa, Pandion Therapeutics, Panion & BF Biotech, PanOptica, PA Options for Wellness, Paradigm Therapeutics, Paratek Pharmaceuticals, Parent Company, Par Pharmaceutical, Partner Therapeutics, Parvus Therapeutics, Pascal Biosciences, Patagonia Pharmaceuticals, Path BioAnalytics, Pathos AI, Pathway Rx, PDC*line Pharma, PDS Biotechnology, PEAR Therapeutics, Pediatrix Therapeutics, PellePharm, Pelle Ventures, Pendopharm, PeptiDream, Peptron, Perception Neuroscience, Performance Inspired Nutrition, Petra Pharma, Pfenex, Pfizer, Phagelux, Phanes Therapeutics, PharmAbcine, PharmaCare Management, PharmaEssentia, Pharmaleads, PharmaMar, Pharmanovia, Pharmapark, Pharmastrip, Pharmathen, PharmaTher, Pharma Two B, Pharmaxis, Pharmicated, Pharming Group, Pharmsynthez, PhaseBio Pharmaceuticals, Phathom Pharmaceuticals, Phebra, Phenex, Pheno Therapeutics, Pheon Therapeutics, Phillips-Medisize, Philogen, Phio Pharmaceuticals, Phoenix PharmaLabs, PhoreMost, Photocure ASA, Photonamic GmbH, pH Pharma, PIC, Pieris Pharmaceuticals, Pierre Fabre, Pint Pharma, Pipeline Therapeutics, Pivotal bioVenture Partners, Planet Green BioTechnology, Pleco Therapeutics, Plexium, Plexxikon, Pliant Therapeutics, Plus Therapeutics, POINT Biopharma, Polichem, Polifarma, Polyphor, PolyPid, Polyrizon, Population Council, Portal Instruments, Poseida Therapeutics, Prasco Laboratories, Praxis Precision Medicines, Precision BioSciences, Precision Molecular, Precision NanoSystems, Pregene Biopharma, Prellis Biologics, Premier Wellness Science, Prestige BioPharma, Prevail Therapeutics, Primary Peptides, Princeton University, Priovant Therapeutics, ProBioGen, Procyon Technologies, Progenics Pharmaceuticals, Prometheus Biosciences, Propella Therapeutics, Pro Pharmaceuticals, ProQR Therapeutics, Protalix BioTherapeutics, ProteoNic, Proteros biostructures, Prothena, ProThera, Provention Bio, Provepharm, Proxygen, Psirenity, Psyence Therapeutics, PT Etana Biotechnologies, P T Lloyd Pharma, Pulmatrix, Pulmonomy, Puma Biotechnology, Purdue Pharma, Pure Extracts Technologies, PureTech Health, Purisys, Purna Pharmaceuticals, Pyxis Oncology, Q32 Bio, QED Therapeutics, Qilu Pharmaceutical, Qingdao Primedicine Pharmaceutical, Qpex Biopharma, Quadri Pharmaceuticals, Qualigen, Quanterix, Queensland Institute of Medical Research (QIMR), Queensland University of Technology, Quell Therapeutics, Quercis Pharma, Quince Therapeutics, Quoin Pharmaceuticals, QurAlis, Qurient, R-Pharm, Radient Technologies, Radiomedix, Radiopharm Theranostics, Radius Health, Rafael Pharmaceuticals, Rain Therapeutics, Rakuten Medical, Ramot at Tel Aviv University, Rancho Santa Fe Bio, Rani Therapeutics, Ra Pharmaceuticals, Rapid Dose Therapeutics, RAPT Therapeutics, RareStone, Ratio Therapeutics, RayzeBio, Raziel Therapeutics, RC2, Reata Pharmaceuticals, Rebel Edibles, Recipharm, Recludix Pharma, Recordati, Recursion, RedHill Biopharma, Red White & Bloom Brands, Redx Pharma, ReForm Biologics, Refuge Biotechnologies, Regenacy Pharmaceuticals, Regen BioPharma, Regenerative Medicine of Latin America, Regeneron Pharmaceuticals, Regenerx, Regenxbio, Regio Biosciences, Regional Cancer Institute of Montpellier, Regnum, Regor Therapeutics, Relay Therapeutics, ReLeaf Europe, Reliance Life Sciences, Relief Therapeutics, Relife, Relmada Therapeutics, Remington Pharmaceuticals, Remix Therapeutics, ReNeuron, Renew Biopharma, Renexxion, Renovacor, Renown Institute for Health Innovation, Repare Therapeutics, Replicate Bioscience, Reset Pharmaceuticals, Resilia Pharmaceuticals, RespireRx Pharmaceuticals, Resyca, ReveraGen BioPharma, Reverie Labs, reViral, ReviR Therapeutics, Revitalist Lifestyle and Wellness, RevolKa, Rexahn Pharmaceuticals, Reyon Pharmaceuticals, Rgenta Therapeutics, Rheos Medicines, Rhizen Pharmaceuticals, Rhoshan Pharmaceuticals, Rhythm Pharmaceuticals, Ribera Solutions, Ribometrix, Ribomic, Ribon Therapeutics, Rigel Pharmaceuticals, RIKEN Research Institute, RIKEN Yokohama Institute Omics Science Center, Riparian Pharmaceuticals, Ripple Therapeutics, Riptide Bioscience, Roche, Roche Consumer Health, Rockefeller University, Rockwell Medical, Rodan and Fields, RogCon Biosciences, Rohto Pharmaceutical, Ro Invest, Roivant Sciences, Rokote Laboratories, ROMEG Therapeutics, Rona Therapeutics, Rosalind Franklin University of Medical Sciences, RQ Biotechnology, RS BioTherapeutics, RTW Investments, Rumpus Therapeutics, Rutgers University, RVL Pharmaceuticals, Ryvu Therapeutics, Rznomics, Sable Therapeutics, Sage Therapeutics, Sagimet Biosciences, Salarius Pharmaceuticals, Salipro Biotech, Salix Pharmaceuticals, Salk Institute, Salus Pharma, Samsung Bioepis, Samyang Biopharmaceuticals, Sandoz, Sanford Burnham Institute, Sangamo Therapeutics, Saniona, Sanofi, Sanofi-Pasteur, Sanofi US Services, SaNOtize Research and Development, Sanpellegrino Cosmetics, SanReno Therapeutics, Santen, Santen Pharmaceutical, Santhera Pharmaceuticals, Sanwa Kagaku Kenkyusho, Sanyou Biopharmaceuticals, Saol Therapeutics, Saptalis Pharmaceuticals, SarcoMed USA, Sarepta Therapeutics, Sato Pharmaceutical, Savara Pharma, Scarab Genomics, Scenic Biotech, Schrodinger, SciClone Pharmaceuticals, Science 37, Scilex Pharmaceuticals, SciNeuro Pharmaceuticals, Scintomics, Scipher Medicine, SciSparc, Sciwind Biosciences, Scohia Pharma, Scopus BioPharma, Scorpion Therapeutics, Scribe Therapeutics, Scripps Research Institute, Scriptr Global, Scynexis, Seagen, Searchlight Pharma, Seattle Genetics, Sebela Pharmaceuticals, Secarna Pharmaceuticals, Second Genome, Secura Bio, Seed Therapeutics, Seelos Therapeutics, Selagine, Selecta Biosciences, Selexis, SemaThera, Senju Pharmaceutical, Sensible Medical Innovations, Sensorion, Sensory Cloud, Sentynl Therapeutics, Seqirus, SeraNovo, SERB Pharmaceuticals, Sesen Bio, Seurat Therapeutics, SevenScore Pharmaceuticals, SFJ Pharmaceuticals, Shandong Fontacea Pharmaceutical, Shandong Luoxin Pharma, Shanghai Ark Biopharmaceutical, Shanghai Haini Pharmaceutical, Shanghai Haohai Biological Technology, Shanghai Institute of Materia Medica, Shanghai Pharmaceutical, Shanghai Pharmaceuticals Holdings, ShangPharma, Shape Therapeutics, Shenogen Pharma, Shenzhen Chipscreen Biosciences, Shenzhen Yunma Biotechnology, Shijiazhuang Yuanmai Biotechnology, Shionogi, Shionogi Pharma, Shorla Oncology, Sidero Bioscience, Sierra Oncology, SIFI (Societa Industria Farmaceutica Italiana), Sigilon Therapeutics, SignPath Pharmaceuticals, Silence Therapeutics, Silo Pharma, Silo Wellness, Simcere Pharmaceuticals, Similis Bio, Sinclair Pharmaceuticals, Sino Biopharmaceutical, SinoMab Bioscience, Sintetica, Sirion Biotech, Sirnaomics, Sirona Biochem, SIRS Therapeutics, SiteOne Therapeutics, Sitryx, SK Biopharmaceuticals, SK Chemicals, SkinSciPac, Skive Hospital, Skout's Honor Pet Supply Company, Skyhawk Therapeutics, Slayback Pharma, Smerud Medical Research, SMS Pharmaceuticals, SN BioScience, Societal CDMO, Sol-Gel, Solarea Bio, Solarvest BioEnergy, Solasia Pharma, Solid Biosciences, Soligenix, Sonoma Pharmaceuticals, Sorrento Therapeutics, Sorse Technology, Sosei, Sosei Heptares, Spanish National Cancer Research Centre, Spark Therapeutics, Specialised Therapeutics, Spectrum Health, Spectrum Pharmaceuticals, Sperogenix Therapeutics, Spero Therapeutics, Spherix, SpringWorks Therapeutics, Sprint Biosciences, Spruce Biosciences, SQ Innovation, SQZ Biotech, SRS Life Sciences, St. Jude Children's Research Hospital, STADA Arzneimittel, Starton Therapeutics, Statens Serum Institute, Statera Biopharma, Stealth BioTherapeutics, Steep Hills Labs, Stem Holdings, Stemline Therapeutics, SteroTherapeutics, Stevanato, St George Street Capital, Storm Therapeutics, StrideBio, Strides Arcolab, Strides Pharma Science, Stuart Therapeutics, St Vincent's Institute of Medical Research, Sumitomo Dainippon Pharma, Sumitomo Pharmaceuticals, Summit Therapeutics, Sundial Growers, Sunesis Pharmaceuticals, Sunovion Pharmaceuticals, Sun Pharma Advanced Research Company, Sun Pharmaceutical, Sun Pharma Global, SunRock Biopharma, Sunshine Biopharma, Sunshine Guojian Pharmaceutical, Suono Bio, Supernus Pharmaceuticals, Surface Oncology, Surrozen, Surterra Wellness, Sutro Biopharma, Suzhou NeuPharma, Suzhou Sinovent Pharmaceuticals, Swedish Bactiguard, Swedish Orphan Biovitrum, Swixx Biopharma, Swysh, Sybleu, Sydnexis, SymBio Pharmaceuticals, Symvivo, Synaffix, Syna Therapeutics, Synbiotech, Synbiotic Health, Syndax Pharmaceuticals, Syneos Health, Synthekine, SyntheX, Synthonics, Syros Pharmaceuticals, Systems Oncology, Tabuk Pharmaceutical, Tactical Relief, Taiba, TaiGen Biotechnology, Taiho, Taisho Pharmaceutical, TaiwanJ Pharmaceuticals, Taiwan Liposome Company, Takeda Pharmaceutical, Takeda Ventures, Talem Therapeutics, Talix Therapeutics, TALLC, Targeted Pharmaceutical, Target Group, Taro Pharmaceuticals, Tarsus Pharmaceuticals, Tarus Therapeutics, Tarveda Therapeutics, Tasly Pharmaceuticals, Taste-T, Tate & Lyle, Tavros Therapeutics, TB Alliance, Teijin, Telara Pharma, Telcon RF Pharmaceuticals, Tel Hashomer, Telix Pharmaceuticals, Tempest Therapeutics, Temple University, Tenacia Biotechnology, TeneoBio, Terns Pharmaceuticals, Terran Biosciences, TerSera Therapeutics, Teson Pharma, Tetherex Pharmaceuticals, Tetra Bio-Pharma, Tetragenetics, Tetraphase Pharmaceuticals, Tetris Pharma, Teva Pharmaceutical Industries, Teva Pharmaceuticals USA, Tevard Biosciences, Texas A&M University, TFF Pharmaceuticals, TG Therapeutics, Thea Open Innovation, The Green Organic Dutchman Holdings, The Healthy Aging Company, Themis Bioscience, TheraCann International Benchmark, Theragnostics, Theraly Fibrosis, Theramex, TheraPanacea, TherapeuticsMD, Therapharm, Therapix Bio, Therapyx, Theravance Biopharma, TheraVasc, The Regents of the University of California, Third Pole Therapeutics, Thoeris, Thorne HealthTech, Thorne Research, Thylacine Biotherapeutics, Tianjin JuveStar Biotech, Tiburio Therapeutics, Tilray, Timber Pharmaceuticals, Titan Pharmaceuticals, TiumBio, Tizona Therapeutics, TLC BioSciences, TONIX Pharmaceuticals, Torii Pharmaceutical, Tornado Therapeutics, Torrent Pharmaceuticals, Tottori University, Totus Medicines, Towa Pharmaceutical, TRACON Pharmaceuticals, Transcenta, Transgene, Translate Bio, TransThera, Travere Therapeutics, TRB Chemedica, Treadwell Therapeutics, Treventis, Trevi Therapeutics, TRexBio, TrialSpark, TRIGR Therapeutics, Trillium Therapeutics, Triphase Accelerator, Tris Pharma, Triumvira Immunologics, TRPharm, True North Cannabis, Trutino Biosciences, TScan Therapeutics, TTC, Tubulis, Turgut Ilaclari, Turning Point Therapeutics, Turnstone Biologics, TWi Biotechnology, Twist Bioscience, twoXAR, Tyligand Bioscience, UAB Research Foundation, Ubiquigent, Ubix Therapeutics, UCB, UCL Business, Ultragenyx Pharmaceuticals, Unicycive Therapeutics, UNION Therapeutics, UniQuest, UniQure, Unison Medicines, United Therapeutics, UNITY Biotechnology, University College London, University Gottingen, University Health Network, University of Alberta, University of Antwerp, University of Arizona, University of Bath, University of British Columbia, University of California, Davis, University of California, San Diego (UCSD) School of Medicine, University of California Berkeley, University of California Los Angeles, University of California Riverside, University of Colorado, University of Connecticut, University of Edinburgh, University of Geneva, University of Georgia, University of Guelph, University of Kentucky, University of Leuven, University of Louisville, University of Maryland, University of Maryland Baltimore, University of Michigan, University of Minnesota, University of Montreal, University of Nebraska, University of North Carolina, University of Southampton, University of Virginia, University of Washington, University of Wisconsin, University Paris Diderot, UP International, Uppsalagruppen Medical, Uppthera, Urica Therapeutics, UroGen Pharma, Urovant Sciences, UroViu, USANA Health Science, US Army Medical Research and Material Command, US WorldMeds, Utrecht University, UWM Research Foundation, Vaccibody, Valbiotis, Valens Company, ValenzaBio, Valeo Pharma, Valley Oils Partners, Valneva, Vanda Pharmaceuticals, Vanderbilt University, Vaneltix Pharma, Vanguard Scientific Systems, VantAI, Variant Pharmaceuticals, Varifarma, Vaxart, VaxEquity, VB Brands California, Vcell Healthcare, Vect-Horus, Vectans Pharma, VectivBio, Vector Pharma FZCO, Vectura, Veloxis Pharmaceuticals, VenatoRx, Vensica Medical, Ventus Therapeutics, Verastem, Vera Therapeutics, Verge Genomics, Verity Pharmaceuticals, Vernalis, Verona Pharma, Verrica Pharmaceuticals, Verseau Therapeutics, Vertex Pharmaceuticals, Vertical Pharmaceuticals, Veru, Verve Therapeutics, ViaDerma, Viatris, VIB, Vibliome Therapeutics, Vicore Pharma, Viela Bio, Vifor Pharma, ViiV Healthcare, Vincera Pharma, Vipergen, Vir Biotechnology, Viriom, Virpax Pharmaceuticals, Visiox Pharma, Visirna Therapeutics, VistaGen Therapeutics, Visus Therapeutics, Vitalli Bio, Vitruvias Therapeutics, Viventia Biotech, Vivera Pharmaceuticals, Vivet Therapeutics, Vividion Therapeutics, Vivoryon Therapeutics, Volastra Therapeutics, Vor Biopharma, Voronoi, Voyager Therapeutics, vTv Therapeutics, Vyera Pharmaceuticals, Vyluma, VYNE Therapeutics, Vyriad, Wacker Biotech, Wakamoto Pharmaceutical, Wanbang Biopharmaceuticals, Wanchunbulin, WaVe Lifesciences, WeedMD, WellDoc, WellGen, Welton Pharma, Werc Shop, Werewolf Therapeutics, Western New England University, Wincal Biopharm, Windgap Medical, Windtree Therapeutics, Winhealth Pharma Group, WinterLight Labs, Wisconsin Alumni Research Foundation, Woolsey Pharmaceuticals, WPD Pharmaceuticals, WraSer Pharmaceuticals, Wuhan General Group, WuXi Advanced Therapies, WuXi Biologics, X-chem, X4 Pharmaceuticals, Xbrane Bioscience, Xediton Pharmaceuticals, Xencor, Xenon Pharmaceuticals, XERIS Pharmaceuticals, Xiamen Biotime Biotechnology, Xoma, Xortx Therapeutics, Xspire Pharma, Xyphos Biosciences, Y-Biologics, Y-mAbs Therapeutics, Yale University, Yas Holding, Yiling Wanzhou International Pharmaceuticals, Yingli Pharma, Yissum Research Development, Ypsomed, Yuhan Corporation, Yumanity Therapeutics, ZAI Laboratory, Zambon, Zealand Pharma, ZebiAI Therapeutics, Zedira, Zelira Therapeutics, Zelluna Immunotherapy, Zenas BioPharma, Zenith Epigenetics, Zentiva, Zenyaku Kogyo, Zhaoke (Hong Kong) Ophthalmology Pharmaceutical, Zhejiang Hisun Pharmaceutical, Zhejiang Jiuzhou Pharmaceutical, Zhittya Genesis Medicine, Zhongze Therapeutics, Zion Pharmaceuticals, Zogenix, Zosano Pharma, Zura Bio, Zydus Cadila, Zylo Therapeutics, Zymeworks
Current Partnering reports provide insight into the trends and terms of partnering deals in the global life sciences sector.
Current Partnering reports are updated every six months to ensure the user has access to the latest announcements and trends in the topic focus of the report.
Current Partnering analysts review the deal data to provide an overview and analysis of deal trends, including example deals and terms.
Current Partnering reports source deal data from our proprietary deals and alliances database, Current Agreements. The database is updated daily by our analysts with new deals as they are announced globally by the company's party to the deal. In addition, deal records are updated with new data as it becomes available.
The data in the Current Agreements deals and alliances database is obtained from secondary sources such as publicly available industry sources including press releases, company presentations, investor presentations, company SEC filings, other company filings, company websites, conference presentations. Sources are identified to allow for user verification.
Current Partnering provides comprehensive coverage of the following partnering or deal types:
• Asset purchase
• Assignment
• Co-development
• Co-market
• Co-promotion
• Collaborative R&D
• Contract service
• CRADA
• Cross-licensing
• Development
• Distribution
• Equity purchase
• Evaluation
• Grant
• Joint venture
• Licensing
• Loan
• Manufacturing
• Marketing
• Option
• Promotion
• Research
• Royalty financing
• Settlement
• Spin out
• Sub license
• Supply
• Termination
• Warrant
Every deal record is fully categorized and includes the following data, where available:
• Industry sector
• Therapy areas
• Technology type
• Deal components
• Financial terms
• Stage of development
• Exclusivity
• Asset type
• Geographic focus
• Excluded geography
• Company press release
• SEC filing data including contract document
All financial amounts are converted to US$ using the exchange rate available on the date of deal announcement, enabling direct comparison of deal terms across international territories.
Financial data and contract documents displayed in deal records is obtained from public sources, where disclosed by the parties to the deal.
We found other products you might like!