Licensing Deals in Biotechnology 2019-2023
Licensing Deals in Biotechnology | Global coverage | Deal financials | Contract documents | Deal trends | Leading dealmakers | Comprehensive deal directory 2019 to 2023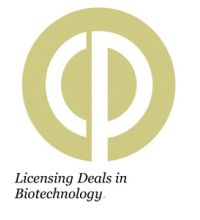 Publication date
September 2023
Product type
Research report
Available formats
PDF document
Report edition
4 - fully revised and updated
Licensing Deals in Biotechnology provides a detailed understanding and analysis of how and why companies enter licensing deals.
Fully revised and updated, the report provides details of licensing deals from 2019 to 2023.
The report provides access to licensing deal payment terms as announced between the parties. This data provides useful insight into the payment and other deal terms.
Understanding the flexibility of a prospective partner's negotiated deals terms provides critical insight into the negotiation process in terms of what you can expect to achieve during the negotiation of terms. Whilst many smaller companies will be seeking details of the payments clauses, the devil is in the detail in terms of how payments are triggered and rights transferred – contract documents provide this insight where press releases and databases do not.
This report contains a comprehensive listing of licensing deals announced since 2019 as recorded in the Current Agreements deals and alliances database, including financial terms where available, plus links to online copies of actual licensing contract documents as submitted to the Securities Exchange Commission by companies and their partners.
The initial chapters of this report provide an orientation of licensing dealmaking and business activities.
Chapter 1 provides an introduction to the report, whilst chapter 2 provides an overview and analysis of the trends in licensing as well as a discussion on the merits of the type of deal.
Chapter 3 provides an overview of the structure of licensing deals.
Chapter 4 provides a review of the leading licensing deals since 2019. Deals are listed by headline value. Where the deal has an agreement contract published at the SEC a link provides online access to the contract via the Current Agreements deals and alliances database.
Chapter 5 provides a comprehensive listing of the top 25 most active licensing dealmaker companies. Each deal title links via Current Agreements deals and alliances database to an online version of the full deal record, and where available, the actual contract document, providing easy access to each deal record on demand.
Chapter 6 provides a comprehensive and detailed review of licensing deals organized by company A-Z, therapy, technology and industry type signed and announced since 2019 where a contract document is available. Contract documents provide an indepth insight into the actual deal terms agreed between the parties with respect to the licensing deal.
The deal directory includes a comprehensive listing of all licensing deals announced since 2019. Each listing is organized as a deal directory by company A-Z, therapeutic area and technology type. Each deal title links via hyperlink to an online version of the deal record including, where available, the actual contract document.
The report also includes numerous table and figures that illustrate the trends and activities in licensing dealmaking since 2019.
In conclusion, this report provides everything a prospective dealmaker needs to know about licensing alliances.
Key benefits
Licensing Deals in Biotechnology provides the reader with the following key benefits:
Understand deal trends since 2019

Browse licensing deals

Benchmark analysis – identify market value of transactions

Financials terms - upfront, milestone, royalties

Directory of deals by company A-Z, therapy focus and technology type

Leading deals by value

Most active dealmakers

Identify assets and deal terms for each transaction

Access contract documents - insights into deal structures

Due diligence - assess suitability of your proposed deal terms for partner companies

Save hundreds of hours of research time
Report scope
Licensing Deals in Biotechnology is intended to provide the reader with an in-depth understanding of the licensing trends and structure of deals entered into by leading biopharma companies worldwide.
Licensing Deals in Biotechnology includes:
Trends in licensing dealmaking in the biopharma industry

Overview of licensing deal structure

Directory of licensing deal records covering pharmaceutical and biotechnology

The leading licensing deals by value

Most active licensing dealmakers

The leading licensing partnering resources
In Licensing Deals in Biotechnology, the available deals are listed by:
Company A-Z

Headline value

Therapeutic area

Technology type
Each deal title links via Weblink to an online version of the actual deal record, providing easy access to each contract document where available.
Licensing Deals in Biotechnology provides comprehensive access to available records for licensing deals, including contract documents where available.
Analyzing contract agreements allows due diligence of:
What are the rights granted or optioned?

What rights are granted by the agreement?

What exclusivity is granted?

What is the payment structure for the deal?

How are sales and payments audited?

What is the deal term?

How are the key terms of the agreement defined?

How are intellectual property rights handled and owned?

Who is responsible for commercialization?

Who is responsible for development, supply, and manufacture?

How is confidentiality and publication managed?

How are disputes resolved?

Under what conditions can the deal be terminated?

What happens when there is a change of ownership?

What sublicensing and subcontracting provisions have been agreed?

Which boilerplate clauses does the company insist upon?

Which boilerplate clauses appear to differ from partner to partner or deal type to deal type?

Which jurisdiction does the company insist upon for agreement law?
Licensing Deals in Biotechnology provides the reader with the following key benefits:
Understand deal trends since 2019

Browse biotechnology licensing deals

Benchmark analysis – identify market value of transactions

Financials terms - upfront, milestone, royalties

Directory of deals by company A-Z, therapy focus and technology type

Leading deals by value

Most active dealmakers

Identify assets and deal terms for each transaction

Access contract documents - insights into deal structures

Due diligence - assess suitability of your proposed deal terms for partner companies

Save hundreds of hours of research time
Executive Summary
Chapter 1 – Introduction
Chapter 2 – Trends in licensing dealmaking
2.1. Introduction
2.2. Definition of licensing deal
2.3. Trends in licensing deals since 2019
2.3.1. Licensing dealmaking by year, 2019-2023
2.3.2. Licensing dealmaking by phase of development, 2019-2023
2.3.3. Licensing dealmaking by industry sector, 2019-2023
2.3.4. Licensing dealmaking by therapy area, 2019-2023
2.3.5. Licensing dealmaking by technology type, 2019-2023
2.3.6. Licensing dealmaking by most active company, 2019-2023
2.4. Reasons for entering into licensing partnering deals
2.5. The future of licensing deals
Chapter 3 – Overview of licensing deal structure
3.1. Introduction
3.2. Licensing agreement structure
Chapter 4 – Leading licensing deals
4.1. Introduction
4.2. Top licensing deals by value
Chapter 5 – Top 25 most active licensing dealmakers
5.1. Introduction
5.2. Top 25 most active licensing dealmakers
Chapter 6 – Licensing deals including contracts directory
6.1. Introduction
6.2. Licensing deals with contracts 2019-2023
Deal directory
Deal directory – licensing dealmaking by companies A-Z
Deal directory – licensing dealmaking by therapy area
Deal directory – licensing dealmaking by technology type
About Wildwood Ventures
Current Partnering
Current Agreements
Recent report titles from Current Partnering
TABLE OF FIGURES
Figure 1: Definition of licensing
Figure 2: Trends in licensing deal announcements, 2019-2023
Figure 3: Licensing deals signed at each phase of development, 2019-2023
Figure 4: Licensing deals by industry sector, 2019-2023
Figure 5: Licensing deals by therapy area, 2019-2023
Figure 6: Licensing deals by technology type, 2019-2023
Figure 7: Top 25 most active licensing dealmakers, 2019-2023
Figure 8: Top licensing deals by value, 2019-2023
Figure 9: Most active licensing dealmakers, 2019-2023
Pricing options
$3,995: single-user (encrypted file - one user/device)

$5,995: multi-user (encrypted file - up to 5 users/devices)

$9,995: company (unencrypted file)
Single and Multi-user license files are encrypted PDF documents. Details of how to access using Javelin3 PDF Reader will be provided at report delivery.
Company license files are not encrypted and can be accessed using a PDF Reader.
A full explanation of license type definitions can be found here.
Our guarantee
Price promise
We guarantee our prices are competitive. If you find the same report advertised at a lower price within 7 days of purchase, we will refund the difference.
Delivery Deadline
We guarantee that the report will be sent within the specified delivery times. In the unlikely case of a delay we may offer a partial refund as compensation. (Terms may apply)
Latest report
If an update is published within 30 days of your purchase, you will receive it absolutely free of charge.
Serious Security
We take your data and security seriously. See our privacy policy for details of how we manage your data.
All card payments are processed by Evalon.
Sales Support
If you have any questions about your report or are unhappy with the quality, we will do our best to resolve your query. Contact us direct.
Total Trust
Current Partnering is part of Wildwood Ventures Ltd., based in York, United Kingdom. We have been trading successfully online since 2009 and work with some of the most famous brands in the business. We carefully select our partners to ensure that the publications meet expectations of demanding customers.
2seventy bio, 3B Pharmaceuticals, 3D Medicines, 3rd People's Hospital of Shenzhen, 3SBio, 3T Biosciences, 4D Molecular Therapeutics, 9 Meters Biopharma, 10X Genomics, 23andMe, 48Hour Discovery, 180 Life Sciences, A2 Biotherapeutics, Aadi Bioscience, Aardvark Therapeutics, Aarhus University, Aarvik Therapeutics, AAVnerGene, AazeinTx, Abbott Laboratories, Abbvie, Abcam, AbCellera Biologics, Abcuro, Abeona Therapeutics, Abintus Bio, ABL Bio, Ablexis, Abound Bio, Aboundbio, Abpro, AbSci, ABT Innovations, Abveris, ABX, ACADIA Pharmaceuticals, AC Bioscience, Accelerate Technologies, AccuGenomics, AccuStem Sciences, ACEA Therapeutics, Acelyrin, Acepodia, Aceragen, Acer Therapeutics, Achilles Therapeutics, Aclaris Therapeutics, Acrotech Biopharma, Actimed Therapeutics, Actinium Pharmaceuticals, Active Motif, ActualEyes, Acuitas Therapeutics, AcuraBio, Adagene, Adamis Pharmaceuticals, Adaptimmune, Adaptive Biotechnologies, Adaptive Phage Therapeutics, AdaptVac, Adcendo, ADC Therapeutics, Adge Pharmaceuticals, Adicet Bio, Adimab, Adlai Nortye, adMare BioInnovations, Adnab, Adolore Biotherapeutics, Adrestia, Advaccine Biotechnology, Advaite, Advanz Pharma, Adverum Biotechnologies, Aegerion Pharmaceutical, Aegis Life, Aeglea BioTherapeutics, Aelian Biotechnology, Aelis Pharma, Aethon Therapeutics, Aevi Genomic Medicine, AffaMed Therapeutics, Affibody, Affilogic, Affimed Therapeutics, Affini-T Therapeutics, Affinia Therapeutics, AFFiRiS, Agenus Bio, AgeX Therapeutics, AgNovos Healthcare, AgomAb Therapeutics, AgonOx, AHN Autoimmunity Institute, AiCuris, Aimmune Therapeutics, Ajinomoto, Akebia Therapeutics, Akers Biosciences, Akeso Biopharma, Akouos, Akrevia Therapeutics, Akston Biosciences, Alamar Biosciences, Alcyone Therapeutics, Aldevron, Alector, Aleta Biotherapeutics, Alexion Pharmaceuticals, Algae-C, Algenex, Aligos Therapeutics, AlivaMab Discovery Services, ALK-Abello, Allarity Therapeutics, AllCells, Allegheny General Hospital, Allele Biotechnology and Pharmaceuticals, Allen Institute for Brain Science, Allergan, Allergan Aesthetics, Alligator Bioscience, Allinaire Therapeutic, Allist Pharma, Allogene Overland Biopharm, Allogene Therapeutics, Alloy Therapeutics, Almirall, Alnylam Pharmaceuticals, Alpha Biopharma, Alpha Cancer Technologies, Alphageneron Pharmaceuticals, Alphamab Biopharmaceuticals, Alphamab Oncology, Alphazyme, Alpine Immune Sciences, Altamira Pharma, Altamira Therapeutics, Alteogen, Alterity Therapeutics, Altesa Biosciences, Alto Neuroscience, Alvogen, Alvotech, Alytas Therapeutics, Amagma Therapeutics, Amarantus BioSciences, Amasa Therapeutics, Ambrx, American BriVision, American Type Culture Collection (ATCC), Amfora, Amgen, AmMax Bio, Amolyt Pharma, Amplyx Pharmaceuticals, Amyris, Amytrx Therapeutics, AN2 Therapeutics, Ancora Bio, AnGes MG, Angion Biomedica, Angios, AnHeart Therapeutics, Anima Biotech, Animalcare, Animal Life Sciences, Anixa Biosciences, ANP Technologies, Antengene, Anteris Bio, Anthos Therapeutics, Antion Biosciences, Antios Therapeutics, Apeiron Biologics, Apellis Pharmaceuticals, Apic Bio, Apollomics, Apollo Therapeutics, Appia Bio, Applied Biological Materials, Applied Genetic Technologies, Applied StemCell, AprilBio, APRINOIA Therapeutics, Aptevo Therapeutics, Aptorum Group, Aptose Biosciences, Aquitaine Science Transfert (SATT Aquitaine), Aravive Biologics, Arbele, Arbor Biotechnologies, Arbutus, ARCA Biopharma, Arcadia Biosciences, Arcellx, Arch Biopartners, Archer Daniels Midland Company, Arcis Biotechnology, Arctic University of Norway, Arctic Vision, Arcturus Therapeutics, Arcus Biosciences, Ardelyx, Arecor, Ares Genetics, argenx, Aridis Pharmaceuticals, Arima Genomics, Arista Cereal Technologies, Arizona State University, Arnay Sciences, Aro Biotherapeutics, Arrakis Therapeutics, Arrayjet, ArriVent Biopharma, Arrowhead Pharmaceuticals, ARScience Biotherapeutics, Arsenal Biosciences, Artes Biotechnology, Artios Pharma, Artisan Bio, Artiva Biotherapeutics, Artizan Biosciences, Arvelle Therapeutics, Asahi Kasei, Ascentage Pharma, Ascletis, ASC Therapeutics, Asep Medical, Asieris MediTech, Asimov, AskGene Pharma, Asklepios Biopharmaceutical, Aslan Pharma, Aspect Biosystems, Assembly Biosciences, Astellas Pharma, Astellas Pharma US, AstraZeneca, Astrea Bioseparations, Asuragen, Asylia Therapeutics, Atara Biotherapeutics, Athena Bioscience, Athenex, Atlas Venture, Atomwise, ATP, Atreca, Attralus, ATUM, aTyr Pharma, Audentes Therapeutics, AUM Biotech, AuraVax Therapeutics, Aurealis Therapeutics, Aurinia Pharmaceuticals, Aurobindo Pharma, Australian Biotechnologies, Autigen, Autolus, AuxoCell Laboratories, Avacta, Avactis Biosciences, Avalon GloboCare, Avalo Therapeutics, AvantGen, Avectas, AVEO Oncology, Aveta Biomics, AviadoBio, Avidity Biosciences, Avista Therapeutics, Avita Therapeutics, Avitide, Avrobio, Awakn Life Sciences, Axantia, AXIM Biotechnologies, Axsome Therapeutics, Axxam, Bach Biosciences, Baergic Bio, Baliopharm, Banyan Biomarkers, Basilea Pharmaceutica, Batavia Biosciences, Battelle, Bausch & Lomb, Bausch Health Companies, Bavarian Nordic, Bayer, Baylor College of Medicine, Bay State Milling Company, Beam Therapeutics, BeiGene, Beijing Defengrei Biotechnology, Beijing InnoCare Pharma, Beijing Minhai Biotechnology, Beijing Tide Pharmaceutical, Belfor, Belharra Therapeutics, Benaroya Research Institute, Berkeley Lights, Beroni Group, Betta Pharmaceuticals, Beyondspring Pharmaceuticals, BGN Technologies, Bharat Biotech, Bial, BICO, Bicycle Therapeutics, Biken, Bill and Melinda Gates Foundation, BinnoPharm, Bintai Kinden, Bio-Rad Laboratories, Bio-Techne, Bio-Thera Solutions, Bioadaptives, BioAge Labs, BioArdis, biOasis Technologies, BioAtla, BioAxone BioSciences, BioCardia, Bioceres, Bioceros, Biocon, Biocytogen, Bioeq IP, Biofabri, Biogen, BioGenetics, Bioharmony Therapeutics, Biohaven Pharmaceuticals, BioInvent, BioLab Sciences, Biolexis, BioLite Japan, Biolojic Design, BioMarin Pharmaceutical, Biomedical Advanced Research and Development Authority, Biomm, Biomunex Pharmaceuticals, BiomX, Biond Biologics, BiondVax, Bioneer, Bionomics, BioNTech, BionX Medical Technologies, Bio Palette, Bioprojet, bioRASI, Biorchestra, BioRestorative Therapies, BiosanaPharma, Biosceptre International, BioSenic, BioSense Global, Biosion, BioSkryb, BioStem Technologies, BioStrand, Biosyntia, BioTheryX, Biotheus, Birdie Biopharmaceuticals, Bit Bio, Bixink Therapeutics, Blau Pharma, BliNK Biomedical, Bliss Biopharmaceutical, Bloom Science, Bluebird Bio, BlueJay Therapeutics, Blueprint Medicines, BlueRock Therapeutics, Blue Water Vaccines, Boehringer Ingelheim, Bolt Biotherapeutics, Bone Therapeutics, Boston Immune Technologies and Therapeutics, Botanix Pharmaceuticals, BriaCell Therapeutics, Brickell Biotech, BridgeBio Pharma, Bridge Biotherapeutics, Bridge Medicines, BrightPath Biotherapeutics, Bright Peak Therapeutics, Brii Biosciences, Brink Biologics, Bristol-Myers Squibb, Broad Institute, Brooklyn ImmunoTherapeutics, BTG, Byondis, C-Bridge Capital, C4 Therapeutics, C4X Discovery, Cabaletta Bio, Caelum Biosciences, Calico, Calidi Biotherapeutics, Calithera Biosciences, Calixar, Calliditas Therapeutics, Calyxt, Cambrian Biopharma, CAMP4 Therapeutics, Canaf Therapeutics, CANbridge Pharmaceuticals, Cancer Research Horizons, Cancer Research UK, CanCure, Canopy Biosciences, Capricor Therapeutics, Capsida Biotherapeutics, Capsigen, Cardiff University, CareDx, Caribou Biosciences, Carina Biotech, Caris Life Sciences, Carisma Therapeutics, Carl Zeiss Meditec, Carmine Therapeutics, Carna BioSciences, Carnegie Mellon University, CARsgen, Cartexell, Case Western Reserve University, CASI Pharmaceuticals, Casma Therapeutics, Castle Creek Biosciences, Catalent, Catalyst Biosciences, Catamaran Bio, Catholic University Leuven, CBD Solutions, Cedilla Therapeutics, Celcuity, Celgene, Cell Cure Neurosciences, Cellectis, Cellenkos, Cellesce, Cellevolve Bio, Cellinfinity Bio, Cell Mogrify, Celloram, Cell Point, Cellscript, Celltrion, Cellular Biomedicine, Cellumed, Cellusion, Celregen, Celsius Therapeutics, Celularity, Center for Breakthrough Medicines, Centessa Pharmaceuticals, Centre for Probe Development and Commercialization, Century Therapeutics, Cerecor, Cerevance, Cerveau Technologies, Ceva Sante Animale, Cevec Pharmaceuticals, CGA 369, Charite Universitatsmedizin Berlin, Checkpoint Therapeutics, Chelexa Biosciences, Chi-Med, Chiesi Farmaceutici, Children's Hospital of Philadelphia, Children's Medical Research Institute, Chimeric Therapeutics, China Medical System, China National Biotech Group (CNBG), Chinook Therapeutics, Chiome Bioscience, Chipscreen NewWay Biosciences, Cholesgen, Chong Kun Dang, Chroma Medicine, Chromocell, Chronix Biomedical, Chugai Pharmaceutical, Chung-Ang University, CIC nanoGUNE, Cidara Therapeutics, CimCure, Cimeio Therapeutics, Cincinnati Children's Hospital Medical Center, Cipla, Citius Pharmaceuticals, Citranvi Biosciences, Citrine Medicine, City of Hope, Clavius Pharmaceuticals, Clear Creek Bio, ClearPoint Neuro, Clearside Biomedical, Cleave Therapeutics, Cleveland Clinic, Clinigen, Clover Biopharmaceuticals, Clover Therapeutics, Clovis Oncology, CN Bio, Coalition for Epidemic Preparedness Innovations, Coave Therapeutics, Code Biotherapeutics, Codex DNA, Codexis, Codiak BioSciences, Coeptis Pharmaceuticals, Coeptis Therapeutics, Coherus Biosciences, CoImmune, Collplant, Columbia University, CombiGene, Combioxin, Complete Genomics, Confo Therapeutics, Conkwest, ConSynance Therapeutics, Context Therapeutics, Copernicus Therapeutics, Cornell University, Corteva Agriscience, Corvidia Therapeutics, COVAXX, Coya Therapeutics, Creative Biolabs, Crescendo Biologics, Crescita Therapeutics, CRISPR Therapeutics, Cristal Therapeutics, Crown Bioscience, CRT Pioneer Fund, CSIR-Central Drug Research Institute, CSL Behring, CSPC Megalith Biopharmaceutical, CSPC Pharmaceutical Group, CStone Pharmaceuticals, Cue Biopharma, Cugene, Cullinan Oncology, Curacle, Curamys, Curasight, Curative Biotechnology, CureVac, Curis, Curium, Curon Biopharmaceutical, Cyagen Biosciences, Cyan Bio, Cybrexa Therapeutics, Cyclica, Cynata Therapeutics, Cystron Biotech, Cytodyn, CytoImmune Therapeutics, Cytokinetics, CytoMed Therapeutics, CytomX Therapeutics, Cytosurge, Cytovant Sciences, CYTOVIA Therapeutics, Cyxone, D2M, Daewoong Pharmaceutical, Daiichi Sankyo, Dana-Farber Cancer Institute, Dana Farber Partners Cancer Care, Danuo Science Group, Dare Bioscience, Dartmouth College, DAS Therapeutics, Day One Biopharmaceuticals, Deargen, Debiopharm, Decibel Therapeutics, Deciphera Pharmaceuticals, Deep Genomics, Deinove, DelSiTech, Demetrix, Denali Therapeutics, Denovo Biopharma, DermapenWorld, Dermelix Biotherapeutics, Dermira, Deverra Therapeutics, Dewpoint Therapeutics, Diagenode, Dianomi Therapeutics, Dicerna Pharmaceuticals, DiNAQOR, DiosCURE Therapeutics, Disc Medicine, Diverse Biotech, Dong-A ST, Door Pharmaceuticals, Dorian Therapeutics, DotBio, Dr. Falk Pharma, Dr. Reddy's Laboratories, Dragonfly Therapeutics, Dren Bio, Drexel University, DSM, DualityBio, Duke University, Dunad Therapeutics, Dyadic International, Dynacure, DynamiCure Biotechnology, Dynavax Technologies, Dyno Therapeutics, Eagle Pharmaceuticals, Eberhard Karls University Tubingen, Edesa Biotech, EdiGene, EDIRNA, Edison Oncology, Editas Medicine, EditForce, Eidos Therapeutics, Eikonoklastes Therapeutics, Eikon Therapeutics, Eirion Therapeutics, Eisai, Elanco, Elasmogen, Elektrofi, Elevai Labs, Elevar Therapeutics, Elevation Oncology, ELIAS Animal Health, Eligo Bioscience, Eli Lilly, Elixirgen, Ellipses Pharma, Elpiscience, Elsie Biotechnologies, Elthera, Eluminex Biosciences, Elysium Health, Emendo Biotherapeutics, Emerald Organic Growth, Emergence Therapeutics, Emergex Vaccines, Emmaus Life Sciences, Emory University, Empirico, Empowered Diagnostics, Enara Bio, Endocanna Health, Endpoint Health, EnGeneIC, Engitix, Enigma Biomedical, Enleofen Bio, Enochian Biosciences, Enosi Therapeutics, Ensoma, Enterprise Therapeutics, Entos Pharmaceuticals, Entrada Therapeutics, Enveric Biosciences, Enzene Biosciences, Enzolytics, Enzyvant Science, EOC Pharma, EpicentRx, EpimAb Biotherapeutics, Epivax, EpiVax Therapeutics, Epizyme, Epsilogen, Epygen Biotech, eQcell, Er-Kim, ERS Genomics, Ervaxx, Erytech Pharma, EsoCap, EspeRare Foundation, Esperovax, ES Therapeutics, Eterna Therapeutics, eTheRNA immunotherapies, Eucure Biopharma, Eureka Therapeutics, Eurocine Vaccines, Eurofins Scientific, European Institute of Oncology (EIO), Evanoa Bioscience, Evaxion Biotech, Everest Medicines, Evive Biotechnology, Evopoint Biosciences, EVOQ Therapeutics, Evotec, Evox Therapeutics, Evozyne, Exacis Biotherapeutics, Exact Sciences, Exagen Diagnostics, ExcellaBio, Excellmab, ExCellThera, Exelixis, Exicure, Expansion Therapeutics, Experimental Drug Development Centre, Exploit Technologies, ExpreS2ion Biotechnologies, Expression Therapeutics, Eyam Vaccines and Immunotherapeutics, Eyenovia, F-Star Therapeutics, F4 Pharma, Facit, Factor Bioscience, FairJourney Biologics, FASMAC, Fate Therapeutics, Fatro, Fauna Bio, Felix Biotechnology, Femtogenix, Ferozsons Laboratories, Ferring Pharmaceuticals, Fibriant, Fibrocell Science, Fibrogen, Finch Therapeutics, Find Therapeutics, FivepHusion, Five Prime Therapeutics, Flame Biosciences, Flightpath Biosciences, Flow Eighteen38, Flow Pharma, Foghorn Therapeutics, Fondazione San Raffaele, Fondazione Telethon, Foresite Capital, Forge Therapeutics, Fortis Life Sciences, Fortis Therapeutics, Fortress Biotech, Forty Seven, Fosun Pharmaceutical, Foundation Medicine, Frazier Healthcare Ventures, Frequency Therapeutics, Fresenius Kabi Pharmaceuticals, Fresh Tracks Therapeutics, Frontier Biotech, FSD Pharma, Fujifilm, FUJIFILM Cellular Dynamics, Fuji Pharma, Fulcrum Therapeutics, Fulgent Pharma, Fundacion Medina, FutureGen Biopharm, G+FLAS Life Sciences, G-Tech Bio, Gadeta, Gaeta Therapeutics, Galapagos, Galimedix Therapeutics, GC Cell, GC Pharma, Gelesis, Gemini Therapeutics, GEMoaB, GEn1E Lifesciences, Genagon Therapeutics, GeneData, GenEdit, Genelux, Genentech, Geneos Therapeutics, GeneQuantum Healthcare, Generate Biomedicines, Generation Bio, Generex Biotechnology, Genesis Therapeutics, Genetic Immunity, Genevant Sciences, Genfit, GenFleet Therapeutics, GenKOre, Genmab, Gennova Biopharmaceuticals, Genocea Biosciences, Genomadix, Genome Biologics, Genovis, genOway, Genprex, Gensaic, GenScript Biotech, GenScript ProBio, GentiBio, Genzyme, Georgetown University, George Washington University, German Cancer Research Center, Ghent University, Gicell, Gilead Sciences, Ginkgo BioWorks, Global Dx, GlycoMantra, GlycoMimetics, Glycostem Therapeutics, Glycotope Biotechnology, Glytherix, Goethe University Frankfurt, Goldfinch Bio, GO Therapeutics, GPCR Therapeutics, Gracell Biotechnologies, Graviton Bioscience, Greenlight Biosciences, Greenwich LifeSciences, Griffith University, Grifols, Gritstone Bio, Grunenthal, GSK, GT Biopharma, Guangzhou Xiangxue Pharmaceutical, Gyroscope Therapeutics, Hadassah Medical Center, Hainan Sinotau Pharmaceutical, Halozyme Therapeutics, HanaVax, Hangzhou Zhongmei Huadong Pharmaceutical, Hanmi Pharmaceutical, Hansa Biopharma, Hanuman Pelican, HanX Biopharmaceuticals, Harbour Biomed, Harmony Biosciences, Harpoon Therapeutics, Harvard Medical School, Harvard University, HCW Biologics, HDT Bio, Heartseed, Heat Biologics, Hebrew University of Jerusalem, Heidelberg Pharma, Helmholtz Zentrum Munchen, Helsinn Therapeutics, Hemera Biosciences, Hemostemix, Henlius Biotech, Henry M. Jackson Foundation, Heqet Therapeutics, Hetero Labs, HIBio, HiFiBio, Hikma Pharmaceuticals, HilleVax, Hillstream BioPharma, Hisun BioRay, HitGen, Hoffmann La Roche, Hopstem Biotechnology, Horama, Horizon Discovery, Horizon Therapeutics, Hospital for Sick Children, Hoth Therapeutics, HotSpot Therapeutics, Houston Methodist Research Institute, Huadong Medicine, Hubrecht Institute, Hubrecht Organoid Technology, Hudson Institute of Medical Research, Humanigen, Hummingbird Bioscience, Hutchmed, HUYA Bioscience, Hybridize Therapeutics, I-mab, IASO Biotherapeutics, Iaso Pharmaceuticals, iBio, Icahn School of Medicine at Mount Sinai, IcanoMAB, Ichnos Sciences, Ichor Medical Systems, Iconic Therapeutics, IDEAYA Biosciences, iECURE, IGAN Biosciences, IGEA Clinical Biophysics, IGM Biosciences, Iksuda Therapeutics, Ildong Pharmaceutical, ImaginAb, Imbrium Therapeutics, Imcyse, Immatics Biotechnologies, ImmBio, Immedica, Immix Biopharma, ImmuneCyte Life Sciences, ImmuneOncia Therapeutics, ImmuNext, ImmunGene, ImmunityBio, ImmunoBiochem, Immunocore, ImmunoForge, ImmunoGen, Immunome, Immunomedics, Immunomic Therapeutics, ImmunoScape, ImmunOs Therapeutics, Immunovia, ImmuPharma, Immusoft, Immutep, ImmVira, IMPACT Therapeutics, Imperial College London, Impetis Biosciences, Imugene, IMV, Imvaq Therapeutics, In4Derm, IncellDx, Inceptor Bio, Incyte, Indiana University, Indivior, Infectious Disease Research Institute (IDRI), Infinity Pharmaceuticals, InflamaCORE, InflaRx, Inflection Biosciences, Inhibrx, Inmagene Biopharmaceuticals, InnDura Therapeutics, InnoRNA, Innovate UK, Innovent Biologics, Inotrem, Inovio, Inovio Pharmaceuticals, InProTher, Inscripta, Inserm, Inserm Transfert, Insitro, InSitu Biologics, Insmed Inc, Inspirevax, Instem, Institute for Basic Science, Institute for Life Changing Medicines, Institute for Molecular Medicine, Institute for Research in Immunology and Cancer – Commercialization of Research, Institute of Molecular and Clinical Ophthalmology Basel, Institute of Molecular Biology of Paraná (IBMP), Institut National Recherche Agronomique, Institut Pasteur, Intarcia Therapeutics, Intas Pharmaceuticals, Integral Molecular, Integra Therapeutics, Intellia Therapeutics, Intellikine, Intima Bioscience, IntoCell, Intract Pharma, Intravacc, Intrexon, Inventiva, Inventum Genetics, InVivoScribe, INVO Bioscience, InxMed, iOncologi, iOnctura, Ionis Pharmaceuticals, IONTAS, Iovance Biotherapeutics, IOVaxis Therapeutics, Ipsen, IRBM, IsoPlexis, Isoprene Pharmaceuticals, iTeos Therapeutics, Iterion Therapeutics, Iveric Bio, James Cook University, James Hutton Institute, Janssen Biotech, Janssen Pharmaceuticals, Janssen Pharmaceutica NV, Janssen Research & Development, Janux Therapeutics, Jasper Therapeutics, Jazz Pharmaceuticals, jCyte, Jefferson Healthcare, Jellagen, Jiangsu Alphamab, Jiangsu Aosaikang Pharmaceutical, Jiangsu Chia Tai Tianqing Pharmaceutical, Jiangsu Hansoh Pharmaceutical, Jiangsu Hengrui Medicine, J Ints Bio, Ji Xing Pharmaceuticals, JMT-Bio, Johns Hopkins University, Johnson & Johnson, Joincare Pharmaceutical, Jounce Therapeutics, JSC Pharmadis, JSR, Jubilant Life Sciences, Jumpcan Pharmaceutical, Juniper Biologics, Juno Therapeutics, Junshi Biosciences, Juventas Therapeutics, Juyou Biotechnology, JW Biotechnology, JW Therapeutics, KAHR Medical, Kainos Medicines, Kaken Pharmaceutical, Kalbe Genexine Biologics, KaliVir Immunotherapeutics, Kamada, Kane Biotech, KangaBio, Kansas State University, Karolinska Institute, Karuna Therapeutics, Kate Therapeutics, Kazia Therapeutics, KBio, Kelun-Biotech Biopharmaceutical, Kemin Industries, Keraderm, Kermode Biotechnologies, Keymed Biosciences, Kindred Bio, Kings College London, Kings Group, Kiniksa Pharmaceuticals, Kinnate Biopharma, Kintor, Kiq, Kirin Brewery, Kiromic Biopharma, Kite Pharma, Klinge Biopharma, Knight Therapeutics, Kobe University, Kodiak Sciences, Kolon Life Science, Konkuk University, KPM Tech, Kraig Biocraft Laboratories, Kriya Therapeutics, Kronos Bio, KSQ Therapeutics, Kumamoto University, Kumquat Biosciences, Kurma Life Sciences Partners, KYAN Therapeutics, Kymera Therapeutics, Kyn Therapeutics, Kyorin Pharmaceutical, Kyowa Hakko Kirin, Kyowa Hakko Kirin Pharmaceuticals, Kyowa Hakko Kogyo, Kyttaro, Kyverna Therapeutics, Laboratoires Thea, Laboratory Corporation of America, Lacerta Therapeutics, Laekna, Landos Biopharma, LaNova Medicines, Lantana, Lantheus Holding, Lava Therapeutics, Lay Sciences, Leap Therapeutics, Lee's Pharmaceutical, Lee Moffitt Cancer Center, Legend Biotech, LegoChem Biosciences, Leiden University, Lenire Biosciences, Leonardo DRS, Lepton Pharmaceuticals, Lepu Biopharma, Les Laboratoires Servier, Leucid Bio, LeukoCom, LEXEO Therapeutics, Lexicon Pharmaceuticals, LG Chem, LG Life Sciences, LianBio, Life Edit Therapeutics, LifeMax Laboratories, LifeTech Scientific, Ligand Pharmaceuticals, Light Chain Bioscience, Likarda, LimmaTech Biologics, Lineage Cell Therapeutics, Link Health, LinKinVax, Linus Biotechnology, Livzon Mabpharm, Lobesity Pharma, Locate Bio, Locus Biosciences, LogicBio Therapeutics, Longwood University, Lonza, Loreal, Loxo Oncology, Lucence, Luminary Therapeutics, Lumiphore, Lumos Pharma, Lundbeck, Lung Biotechnology, Lupagen, Luxna Biotech, Lycia Therapeutics, Lyell Immunopharma, LY Research, Lysogene, Lysosomal Therapeutics, Lytix Biopharma, MAB Discovery, Mablink Bioscience, mAbsolve, Mabwell Bioscience, Mabylon, Macomics, Macrogenics, Macrostruct Holding & Consulting, Magenta Therapeutics, MainPointe, Mainz University Medical Centre, Mallinckrodt Pharmaceuticals, Mammoth Biosciences, Manhattan BioSolutions, MapKure, Mapp Biopharmaceutical, Marasco Laboratory, Marengo Therapeutics, Marinomed Biotechnologie, Maruho, Massachusetts Eye and Ear Infirmary, Massachusetts General Hospital, Massachusetts Institute of Technology, Matrix Biomed, MaveriX Oncology, Mawson Infrastructure, Max-Planck, Maxcyte, Mayo Clinic, Maze Therapeutics, MD Anderson Cancer Center, MD Biosciences, MDimune, Medac, Medicago, Medical Marijuana, Medical University of South Carolina, Medice Arzneimittel Pütter, Medicines Development for Global Health, Medicines Patent Pool Foundation, Medicure, MediGene, Medigen Vaccine Biologics, MedImmune, MedinCell, MediSix Therapeutics, Medison Pharma, Medivir, MediWound, Medosome Biotec, MedRhythms, Medytox, Meiji Seika, MeiraGTx, Melinta Therapeutics, Memorial Sloan Kettering Cancer Center, Memo Therapeutics, MentiNova, Merck and Co, Merck KGaA, Merck Sharpe & Dohme, Mereo BioPharma, Mersana Therapeutics, Merus, Mesoblast, Mestag Therapeutics, Metagenomi, Methodist Hospital Houston, Metis Therapeutics, MGFB, Micreos, Microba Life Sciences, Mid-Atlantic BioTherapeutics, MIGAL Galilee Research Institute, Millennium, MilliporeSigma, MiMedx, MimiVax, MiNA Therapeutics, Minerva Biotechnologies, Minoryx Therapeutics, Minovia Therapeutics, miRagen Therapeutics, Mirati Therapeutics, miRecule, Mirnax Biosens, Mirum Pharmaceuticals, Mitobridge, Mitsubishi Tanabe Pharma, Modalis Therapeutics, Moderna, ModeX Therapeutics, Modular Bioscience, Molecular Partners, Moleculin Biotech, Monash University, Monte Rosa Therapeutics, MoonLake Immunotherapeutics, Morningside Ventures, Morphic Therapeutic, Morphogenesis, MorphoSys, Mor Research Applications, Mosaic ImmunoEngineering, Motorpharma, Motric Bio, Mount Sinai Health System, MSD, Multimmune, Multitude Therapeutics, Mustang Bio, Myeloid Therapeutics, Mylan Laboratories, MYND Life Sciences, MyoKardia, Myovant Sciences, My Personal Therapeutics, Myrtelle, Nagoya University Graduate School of Medicine, Nanjing Leads Biolabs, Nanobiotix, NanoMab Technology, Nant Africa, NantKwest, Nascent Biotech, National Cancer Institute, National Heart, Lung and Blood Institute, National Institute of Allergy and Infectious Diseases, National Institutes of Health, National Research Council of Canada, Nationwide Children's Hospital, Nature Technology, NBE Therapeutics, Ncardia, NEC, Nektar Therapeutics, Neogene Therapeutics, NeoImmuneTech, Neoleukin Therapeutics, Neotope, Neovii Pharmaceuticals, Nephria Bio, Nerviano Medical Sciences, Nestle Health Science, NetraMark, NeuBase Therapeutics, NeuCyte, NeuExcell, Neukio Biotherapeutics, Neumora Therapeutics, Neuramedy, Neuraxpharm, Neurelis, Neurgain Technologies, Neurimmune Therapeutics, Neurocrine Biosciences, Neurogene, Neurophth Therapeutics, NeuroTrauma, Neuvogen, Nevakar, Newsoara Biopharma, Nexcella, NextVivo, NGM Biopharmaceuticals, Nimble Therapeutics, Ningbo NewBay Medical Technology, Nippon Gene, Nippon Shinyaku, NJ Bio, NJCTTQ, Nkarta Therapeutics, Noachis Terra, Noile-Immune Biotech, Nona Biosciences, Nordic Nanovector, North Carolina State University, Northeastern University, Northwestern University, Notable Labs, Notch Therapeutics, NovalGen, NovaRock Biotherapeutics, Novartis, Novasep, Novavax, NoveCite, Novellus Biopharma, Novellus Therapeutics, Novelty Nobility, Noveome Biotherapeutics, NovoCodex, Novoheart, Novome Biotechnologies, Novo Nordisk, Novovet, Noxopharm, Nuance Pharma, NuGenerex Immuno-Oncology, Numab, Nuravax, Nurix Therapeutics, Nurosene, Nuvisan Pharma Services, Nykode Therapeutics, NYU Langone Medical Center, Oak Hill Bio, Oasmia Pharmaceutical, OBI Pharma, ObsEva, Obsidian Therapeutics, Ocugen, Ocular Therapeutics, Oculis, Ocumension Therapeutics, Odeon Therapeutics, Odylia Therapeutics, Olimmune, OliX Pharmaceuticals, Omega Therapeutics, OmniAb, OncoArendi Therapeutics, OncoC4, OncoCyte, Oncodesign, Oncogenuity, Oncoheroes Biosciences, OncoHost, OncoImmunity, Oncologie, Oncology Pharma, Oncology Venture, Oncolys BioPharma, OncoMyx Therapeutics, Onconova Therapeutics, Oncorus, OncoSec Medical, OncoVent, OncoVerity, Oncovita, Oncozen, OnCusp Therapeutics, OncXerna Therapeutics, oNKo-innate, ONK Therapeutics, Ono Pharmaceutical, Onward Therapeutics, OpenBiome, Ophthotech, OPKO Health, Opsis Therapeutics, Optieum Biotechnologies, Opus Genetics, Oragenics, Orano Med, OrbiMed Asia Partners, Orchard Therapeutics, Oregon Health Sciences University, Orexia Therapeutics, Organon, Organovo, Orgenesis, Orient EuroPharma, Orion, Orion Biotechnology, Orionis Biosciences, Orna Therapeutics, Orsenix, OrsoBio, OrthoRebirth, Ortho Regenerative Technologies, Osaka University, OSE Immunotherapeutics, Osel, Ossianix, Overland ADCT BioPharma, Overland Pharmaceuticals, Ovid Therapeutics, Oviva Therapeutics, Oxford BioMedica, Oxford BioTherapeutics, Oxford Nanopore Technologies, Oyster Point Pharma, Pacific GeneTech, Pairwise Plants, Palleon Pharmaceuticals, panCELLa, Pancryos, Parthenon Therapeutics, Partner Therapeutics, Parvus Therapeutics, Pascal Biosciences, Passage Bio, PDC*line Pharma, PDS Biotechnology, Pediatrix Therapeutics, Pepscan, PeptiDream, Peptron, Perelman School of Medicine, Pfenex, Pfizer, Phagelux, Phanes Therapeutics, PharmAbcine, PharmaEssentia, Pharmanovia, Pharmapark, Pharmsynthez, PhaseBio Pharmaceuticals, Phenex, Phenomix, Pheno Therapeutics, Pheon Therapeutics, Phibro Animal Health, Phil, Phio Pharmaceuticals, Photocure ASA, pH Pharma, Pierian, Pieris Pharmaceuticals, Pierre Fabre, Pint Pharma, Pionyr Immunotherapeutics, Pipeline Therapeutics, Plakous Therapeutics, Planet Biotechnology, PlantArcBio, PlantForm, Plexium, Plexxikon, Pluristyx, Pneuma Respiratory, POINT Biopharma, Polifarma, Polyphor, Portal Bioscience, POSCO International, Poseida Therapeutics, Praxis Precision Medicines, PreCerv, Precise Biometrics, Precision BioSciences, Precision NanoSystems, Precision Virologics, Predictive Oncology, Pregene Biopharma, Prellis Biologics, Premas Biotech, Prestige BioPharma, Prevail Therapeutics, Primary Peptides, Prime Medicine, Primordial Genetics, ProBioGen, ProciseDx, ProfoundBio, Prokarium, Prokaryotics, ProMab Biotechnologies, Promega, Prometheus Biosciences, Propella Therapeutics, Pro Pharmaceuticals, ProQR Therapeutics, Protalix BioTherapeutics, Protelica, ProteoNic, Proteovant Therapeutics, Proteros biostructures, Prothena, ProThera, Provention Bio, Providence Therapeutics, Proxygen, PT Bio Farma, PTC Therapeutics, PT Etana Biotechnologies, Pulmatrix, Pulthera, Puma Biotechnology, Pure Biologics, Pure MHC, Purespring Therapeutics, Purple Biotech, Pyramid Biosciences, Pyxis Oncology, Q32 Bio, QED Therapeutics, Qiagen, Qilu Pharmaceutical, Qingdao Primedicine Pharmaceutical, Qpex Biopharma, Qualigen, Quantoom Biosciences, QuantumDx, Quebec Consortium for Drug Discovery, Queensland Institute of Medical Research (QIMR), Quell Therapeutics, R-Pharm, rAAVen Therapeutics, Race Oncology, Ragon Institute, Rakovina Therapeutics, Rakuten Medical, Rallybio, Ramot at Tel Aviv University, Rani Therapeutics, RAPT Therapeutics, Ray Therapeutics, RayzeBio, RCSI University of Medicine and Health Sciences, Reata Pharmaceuticals, Recombia Biosciences, Recordati, Redbiotec, Redwood Bioscience, Refuge Biotechnologies, Rega Institute for Medical Research, Regen BioPharma, Regenerative Medicine of Latin America, Regeneron Pharmaceuticals, Regenesis Biomedical, Regenexx, Regenxbio, Regio Biosciences, Releviate Therapeutics, Reliance Life Sciences, Relief Therapeutics, REMD Biotherapeutics, RemeGen, Remix Therapeutics, Renato Dulbecco Foundation, ReNeuron, Renew Biopharma, Rentschler Biotechnologie, Replicate Bioscience, Replicel Life Sciences, Repligen, Rescue Hearing, Research Foundation to Cure AIDS, Res Nova Bio, Retinagenix, Revelar Biotherapeutics, Revelation Biosciences, reViral, Revitope Oncology, Revive Therapeutics, RevolKa, Rexahn Pharmaceuticals, Rheos Medicines, Rhizen Pharmaceuticals, Ribometrix, Ribon Therapeutics, Ridgeback Biotherapeutics, Riptide Bioscience, Rivaara Immune, Roche, Roche Diagnostics, Rockefeller University, RogCon Biosciences, Roivant Sciences, Rona Therapeutics, RQ Biotechnology, RTW Investments, Rubic One Health, RubrYc Therapeutics, Rutgers University, Rxilient Biotech, Ryvu Therapeutics, Rznomics, Sage Therapeutics, Sagimet Biosciences, Sairopa, Salipro Biotech, Samsung Bioepis, Samyang Biopharmaceuticals, Sana Biotechnology, SanBio, Sandoz, Sanford Burnham Institute, Sangamo Therapeutics, Sanofi, Sanofi-Pasteur, Sanofi US Services, SanReno Therapeutics, Sansure Biotech, Santa Cruz Biotechnology, Santen, Santen Pharmaceutical, Sanyou Biopharmaceuticals, Saol Therapeutics, Sapphire Biotech, SarcoMed USA, Sarepta Therapeutics, SATT Conectus Alsace, SaudiVax, Scandinavian Biopharma, Scarab Genomics, Scenic Biotech, Schrodinger, SciClone Pharmaceuticals, Scilex Pharmaceuticals, SciNeuro Pharmaceuticals, Scipher Medicine, Scorpion Therapeutics, Scribe Therapeutics, Scripps Research Institute, Scriptr Global, Scynexis, Seagen, Seal Rock Therapeutics, Seattle Children's Therapeutics, Seattle Childrens Research Institute, Seattle Genetics, Secarna Pharmaceuticals, Second Genome, Secura Bio, Seed Therapeutics, Seelos Therapeutics, Selagine, Selecta Biosciences, Selecxine, Selexis, SELLAS Life Sciences Group, SemaThera, Senai Cimatec, Seneca Therapeutics, SEngine Precision Medicine, Sensorion, Sentia Medical Sciences, Senti Biosciences, Sentynl Therapeutics, Seqirus, SeraNovo, Seraph Research Institute, Seres Therapeutics, Sernova, Serotiny, Serum Institute of India, Sesen Bio, Setsuro Tech, Seven and Eight Biopharmaceuticals, SFJ Pharmaceuticals, Shandong Fontacea Pharmaceutical, Shandong Luoxin Pharma, Shanghai Haohai Biological Technology, Shanghai Miracogen, Shanghai Pharmaceutical, Shanghai Pharmaceuticals Holdings, Shaperon, Shape Therapeutics, Sheba Medical Center, Shenogen Pharma, Shenzhen Yunma Biotechnology, Sherlock Biosciences, Shijiazhuang Yuanmai Biotechnology, Shionogi, Shionogi Pharma, Shoreline Biosciences, Sigilon Therapeutics, Silence Therapeutics, Simcere Pharmaceuticals, Similis Bio, Simnova, Singlomics Biopharmaceuticals, Sino Biopharmaceutical, SinoMab Bioscience, Sinovac Biotech, SipNose, Sirion Biotech, Sirnaomics, Sirona Biochem, SIRS Therapeutics, SiSaf, Sitryx, SK Biopharmaceuticals, SK Bioscience, Skive Hospital, Skyhawk Therapeutics, Skyline Therapeutics, Skysong Innovations, Smerud Medical Research, Solarea Bio, Solarvest BioEnergy, Soligenix, Solve Therapeutics, Sonic Healthcare, SonoThera, Sookmyung Women's University, Sorrento Therapeutics, Sosei, Sosei Heptares, SOTIO, SparingVision, Spark Therapeutics, Spectrum Pharmaceuticals, Spero Therapeutics, Spherix, Spixia Biotechnology, SpringWorks Therapeutics, Sprint Biosciences, Spruce Biosciences, SQZ Biotech, St. Jude Children's Research Hospital, STADA Arzneimittel, Staidson (Beijing) BioPharmaceuticals, Stanford University, Statens Serum Institute, Statera Biopharma, STEM Animal Health, Stemedica Cell Technologies, Stemline Therapeutics, Stoke Therapeutics, Storm Therapeutics, Strand Therapeutics, STRATIFYER Molecular Pathology, StrideBio, Sumitomo Dainippon Pharma, Summit Therapeutics, Sunesis Pharmaceuticals, SunRock Biopharma, Sunshine Biopharma, Sunshine Guojian Pharmaceutical, Surface Oncology, Surrozen, Sutro Biopharma, Suzhou GenHouse, SwanBio Therapeutics, Swedish Orphan Biovitrum, Sydnexis, Symvivo, Synaffix, Syna Therapeutics, Syncromune, Syndax Pharmaceuticals, Synthekine, Synthetic Biologics, SyntheX, Syracuse Biopharma, Syros Pharmaceuticals, T-Cure Bioscience, Tabuk Pharmaceutical, Taiba, TaiGen Biotechnology, Taiho, Taisho Pharmaceutical, Taiwan Liposome Company, Takara Bio, Takeda Pharmaceutical, Takeda Ventures, Talem Therapeutics, Talix Therapeutics, Tallac Therapeutics, TamRx, Tanabe Research Laboratories, Tango Therapeutics, TARA Biosystems, Targovax, Tarsus Pharmaceuticals, Tarus Therapeutics, Tarveda Therapeutics, Tasly Pharmaceuticals, Tate & Lyle, Tavros Therapeutics, Taysha Gene Therapies, TCR2 Therapeutics, TeamedOn International, Teijin, Teikyo University, TekCyte, Telcon RF Pharmaceuticals, Temple University, TeneoBio, Terran Biosciences, Terray Therapeutics, Tessa Therapeutics, Tetragenetics, Teva Pharmaceutical Industries, Teva Pharmaceuticals USA, Tevard Biosciences, Texas A&M University, TFC Therapeutics, TFF Pharmaceuticals, TG Therapeutics, Thea Open Innovation, The Healthy Aging Company, Themis Bioscience, Theracell, Theradaptive, Theragnostics, Theraly Fibrosis, Theramex, TheraPanacea, Therapeutic Solutions International, Therapyx, Theravectys, The Regents of the University of California, Thermo Fisher Scientific, Thomas Jefferson University, Thylacine Biotherapeutics, Tianjin CanSino Biotechnology, TILT Biotherapeutics, TiumBio, Tiziana Life Sciences, T Med, Tmunity Therapeutics, Tolo Biotech, TONIX Pharmaceuticals, Tornado Therapeutics, TRACON Pharmaceuticals, Transcenta, TransCode Therapeutics, Transgene, Translate Bio, Translational Genomics Research Institute, TransThera, Treadwell Therapeutics, TreeFrog Therapeutics, Trestle Biotherapeutics, Treventis, Trevi Therapeutics, TRexBio, Trianni, TRIGR Therapeutics, TriLink BioTechnologies, Trillium Therapeutics, Trinomab Biotech, Triphase Accelerator, TriSalus Life Sciences, Tris Pharma, Triumvira Immunologics, Tropic Biosciences, TRT Innovations, TrueBinding, Trutino Biosciences, TScan Therapeutics, Tsinghua University, Tubulis, TuHURA Biopharma, TumorGenesis, Turgut Ilaclari, Turning Point Therapeutics, Turnstone Biologics, Turn Therapeutics, Twinstrand Therapeutics, Twist Bioscience, twoXAR, TYG Oncology, Ubiquigent, Ubix Therapeutics, UCB, Ultragenyx Pharmaceuticals, Umoja Biopharma, Uni-Bio Science, UNION Therapeutics, UniQure, United Therapeutics, UNITY Biotechnology, Universite Laval, University College London, University Gottingen, University Health Network, University Hospital Bonn, University of Arizona, University of Bonn, University of British Columbia, University of California, San Diego, University of California Berkeley, University of California Irvine, University of California Riverside, University of California San Francisco, University of California Santa Barbara, University of Chicago, University of Cincinnati, University of Colorado, University of Edinburgh, University of Florida, University of Florida Research Foundation, University of Geneva, University of Georgia, University of Houston, University of Illinois, University of Lausanne, University of Leipzig, University of Louisville, University of L'Aquila, University of Manchester, University of Marburg, University of Maryland Baltimore, University of Massachusetts, University of Massachusetts Medical School, University of Miami, University of Michigan, University of Minnesota, University of Missouri, University of Montreal, University of North Carolina, University of Oxford, University of Pennsylvania, University of Pennsylvania School of Veterinary Medicine, University of Pittsburgh, University of Texas, University of Texas Health SCience Center at San Antonio, University of Tubingen, University of Washington, University of Zaragoza, University of Zurich, University Paris Diderot, Unum Therapeutics, Upadia, UroGen Pharma, US Army Medical Research and Material Command, Utrecht University, UT Southwestern Medical Center, Vaccibody, Vaccinex, Vaccitech, ValenzaBio, Valneva, Vanderbilt University, Variant Pharmaceuticals, VaxAlta, Vaxalto Biotherapeutics, Vaxart, VaxEquity, Vaxil BioTherapeutics, Vaximm, VBI Vaccines, Vcell Healthcare, Vect-Horus, Velabs Therapeutics, Veloxis Pharmaceuticals, Venturis Therapeutics, Ventus Therapeutics, Veracyte, Verastem, Vera Therapeutics, Verge Genomics, Vericel, VerImmune, Verismo Therapeutics, Verrica Pharmaceuticals, Versant Ventures, Versea Ophthalmics, Verseau Therapeutics, Vertex Pharmaceuticals, Verve Therapeutics, Vesselon, ViaClean Technologies, Viatris, VIB, Victoria University, Viela Bio, Vifor Pharma, ViGeneron, ViiV Healthcare, Vipergen, Vir Biotechnology, Virginia Commonwealth University, Visirna Therapeutics, Vitalli Bio, Vittoria Biotherapeutics, Vivet Therapeutics, Vividion Therapeutics, Vivlion, Volastra Therapeutics, Vor Biopharma, Voronoi, Voyager Therapeutics, vTv Therapeutics, Vyera Pharmaceuticals, VYNE Therapeutics, Vyriad, Wacker Biotech, Walking Fish Therapeutics, Wanchunbulin, Waseda University, Washington University in St Louis, WaVe Lifesciences, WAVE Life Sciences, WCTE, Weizmann Institute, Wellmarker Bio, Werewolf Therapeutics, Westport Bio, Whitehead Institute, Wigen Biomedicine, Wincal Biopharm, Windtree Therapeutics, Wisconsin Alumni Research Foundation, Wistar Institute, WUGEN, WuXi Advanced Therapies, WuXi Biologics, X-chem, Xbiome, Xbrane Bioscience, Xencor, Xenetic Biosciences, Xenon Pharmaceuticals, XERIS Pharmaceuticals, Xiamen Biotime Biotechnology, Ximbio, Xlife Sciences, Xoma, Xyphos Biosciences, Y-Biologics, Y-mAbs Therapeutics, Y2X Life Sciences, Yale University, Yas Holding, Yeda Research and Development Company, Ymir Genomics, Ymmunobio, Yuhan Corporation, Yunnan Walvax Biotech, ZabBio, ZAI Laboratory, Zealand Pharma, ZeClinics, Zelluna Immunotherapy, Zenas BioPharma, Zenith Epigenetics, Zenoaq, Zhejiang Doer Biotechnology, Zhifei Lvzhu Biopharmaceutical, Zhittya Genesis Medicine, Zion Pharmaceuticals, Ziopharm Oncology, Zogenix, Zura Bio, Zydus Cadila, Zylo Therapeutics, Zymeworks
Current Partnering reports provide insight into the trends and terms of partnering deals in the global life sciences sector.
Current Partnering reports are updated every six months to ensure the user has access to the latest announcements and trends in the topic focus of the report.
Current Partnering analysts review the deal data to provide an overview and analysis of deal trends, including example deals and terms.
Current Partnering reports source deal data from our proprietary deals and alliances database, Current Agreements. The database is updated daily by our analysts with new deals as they are announced globally by the company's party to the deal. In addition, deal records are updated with new data as it becomes available.
The data in the Current Agreements deals and alliances database is obtained from secondary sources such as publicly available industry sources including press releases, company presentations, investor presentations, company SEC filings, other company filings, company websites, conference presentations. Sources are identified to allow for user verification.
Current Partnering provides comprehensive coverage of the following partnering or deal types:
• Asset purchase
• Assignment
• Co-development
• Co-market
• Co-promotion
• Collaborative R&D
• Contract service
• CRADA
• Cross-licensing
• Development
• Distribution
• Equity purchase
• Evaluation
• Grant
• Joint venture
• Licensing
• Loan
• Manufacturing
• Marketing
• Option
• Promotion
• Research
• Royalty financing
• Settlement
• Spin out
• Sub license
• Supply
• Termination
• Warrant
Every deal record is fully categorized and includes the following data, where available:
• Industry sector
• Therapy areas
• Technology type
• Deal components
• Financial terms
• Stage of development
• Exclusivity
• Asset type
• Geographic focus
• Excluded geography
• Company press release
• SEC filing data including contract document
All financial amounts are converted to US$ using the exchange rate available on the date of deal announcement, enabling direct comparison of deal terms across international territories.
Financial data and contract documents displayed in deal records is obtained from public sources, where disclosed by the parties to the deal.
We found other products you might like!