Global Specialty Pharmaceutical Partnering Terms and Agreements 2015-2022
Global Specialty Pharmaceutical Partnering Terms and Agreements 2015 to 2022 report provides a detailed understanding and analysis of how and why companies enter specialty pharmaceutical partnering deals.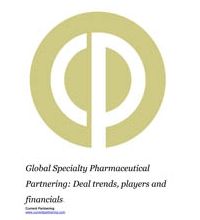 Publication date
September 2022
Product type
Research report
Available formats
PDF document
Global Specialty Pharmaceutical Partnering Terms and Agreements 2015 to 2022 report provides a detailed understanding and analysis of how and why companies enter specialty pharmaceutical partnering deals.
This report provides details of the latest specialty pharmaceutical agreements announced in the life sciences since 2015.
The report takes the reader through a comprehensive review specialty specialty pharmaceutical deal trends, key players, top deal values, as well as deal financials, allowing the understanding of how, why and under what terms, companies are entering specialty pharmaceutical partnering deals.
The report presents financial deal term values for specialty pharmaceutical deals, listing by headline value, upfront payments, milestone payments and royalties, enabling readers to analyse and benchmark the financial value of deals.
The middle section of the report explores the leading dealmakers in the specialty pharmaceutical partnering field; both the leading deal values and most active specialty pharmaceutical dealmaker companies are reported allowing the reader to see who is succeeding in this dynamic dealmaking market.
One of the key highlights of the report is that over 1500 online deal records of actual specialty pharmaceutical deals, as disclosed by the deal parties, are included towards the end of the report in a directory format – by company A-Z, stage of development, deal type, therapy focus, and technology type - that is easy to reference. Each deal record in the report links via Weblink to an online version of the deal.
In addition, where available, records include contract documents as submitted to the Securities Exchange Commission by companies and their partners. Whilst many companies will be seeking details of the payment clauses, the devil is in the detail in terms of how payments are triggered – contract documents provide this insight where press releases and databases do not.
The initial chapters of this report provide an orientation of specialty pharmaceutical dealmaking. Chapter 1 provides an introduction to the report, whilst chapter 2 provides an overview of the trends in specialty pharmaceutical dealmaking since 2015, including details of headline, upfront, milestone and royalty terms.
Chapter 3 provides a review of the leading specialty pharmaceutical deals since 2015. Deals are listed by headline value. Where the deal has an agreement contract published at the SEC a link provides online access to the contract.
Chapter 4 provides a comprehensive listing of the top 25 most active companies in specialty pharmaceutical dealmaking with a brief summary followed by a comprehensive listing of specialty pharmaceutical deals announded by that company, as well as contract documents, where available.
Chapter 5 provides a comprehensive and detailed review of specialty pharmaceutical partnering deals signed and announced since Jan 2015, where a contract document is available in the public domain. Each deal title links via Weblink to an online version of the deal record and contract document, providing easy access to each contract document on demand.
Chapter 6 provides a comprehensive and detailed review of specialty pharmaceutical partnering deals signed and announced since Jan 2015. The chapter is organized by specific technology type. Each deal title links via Weblink to an online version of the deal record and where available, the contract document, providing easy access to each deal on demand.
A comprehensive series of appendices is provided organized by specialty pharmaceutical partnering company A-Z, stage of development, deal type, and therapy focus. Each deal title links via Weblink to an online version of the deal record and where available, the contract document, providing easy access to each deal on demand.
The report also includes numerous tables and figures that illustrate the trends and activities in specialty pharmaceutical partnering and dealmaking since 2015.
In conclusion, this report provides everything a prospective dealmaker needs to know about partnering in the research, development and commercialization of specialty pharmaceutical technologies and products.
Key benefits
Global Specialty Pharmaceutical Partnering Terms and Agreements 2015 to 2022 provides the reader with the following key benefits:
In-depth understanding of specialty pharmaceutical deal trends since 2015
Access to headline, upfront, milestone and royalty data
Detailed access to actual specialty pharmaceutical contracts entered into by leading biopharma companies
Identify most active specialty pharmaceutical dealmakers since 2015
Insight into terms included in a specialty pharmaceutical partnering agreement, with real world examples
Understand the key deal terms companies have agreed in previous deals
Undertake due diligence to assess suitability of your proposed deal terms for partner companies
Report scope
Global Specialty Pharmaceutical Partnering Terms and Agreements 2015 to 2022 is intended to provide the reader with an in-depth understanding and access to specialty pharmaceutical trends and structure of deals entered into by leading companies worldwide.
Specialty Pharmaceutical Partnering Terms and Agreements includes:
Trends in specialty pharmaceutical dealmaking in the biopharma industry since 2015
Access to headline, upfront, milestone and royalty data
Access to specialty pharmaceutical contract documents
Leading specialty pharmaceutical deals by value since 2015
Most active specialty pharmaceutical dealmakers since 2015
In Global Specialty Pharmaceutical Partnering Terms and Agreements 2015 to 2022, the available deals are listed by:
Company A-Z
Headline value
Stage of development at signing
Deal component type
Specific therapy target
Technology type
Each deal title links via Weblink to an online version of the deal record and where available, the contract document, providing easy access to each contract document on demand.
The Global Specialty Pharmaceutical Partnering Terms and Agreements 2015 to 2022 report provides comprehensive access to available deals and contract documents for specialty pharmaceutical deals.
Analyzing actual contract agreements allows assessment of the following:
What are the precise rights granted or optioned?
What is actually granted by the agreement to the partner company?
What exclusivity is granted?
What is the payment structure for the deal?
How are sales and payments audited?
What is the deal term?
How are the key terms of the agreement defined?
How are IPRs handled and owned?
Who is responsible for commercialization?
Who is responsible for development, supply, and manufacture?
How is confidentiality and publication managed?
How are disputes to be resolved?
Under what conditions can the deal be terminated?
What happens when there is a change of ownership?
What sublicensing and subcontracting provisions have been agreed?
Which boilerplate clauses does the company insist upon?
Which boilerplate clauses appear to differ from partner to partner or deal type to deal type?
Which jurisdiction does the company insist upon for agreement law?
Global Specialty Pharmaceutical Partnering Terms and Agreements 2015 to 2022 provides the reader with the following key benefits:
In-depth understanding of specialty pharmaceutical deal trends since 2015
Access to headline, upfront, milestone and royalty data
Detailed access to actual specialty pharmaceutical contracts entered into by leading biopharma companies
Identify most active specialty pharmaceutical dealmakers since 2015
Insight into terms included in a specialty pharmaceutical partnering agreement, with real world examples
Understand the key deal terms companies have agreed in previous deals
Undertake due diligence to assess suitability of your proposed deal terms for partner companies
Executive Summary
Chapter 1 – Introduction
Chapter 2 – Trends in specialty pharmaceutical dealmaking
2.1. Introduction
2.2. Specialty pharmaceutical partnering over the years
2.3. Most active specialty pharmaceutical dealmakers
2.4. Specialty pharmaceutical partnering by deal type
2.5. Specialty pharmaceutical partnering by therapy area
2.6. Specialty pharmaceutical partnering by technology type
2.7. Deal terms for specialty pharmaceutical partnering
2.7.1 Specialty pharmaceutical partnering headline values
2.7.2 Specialty pharmaceutical deal upfront payments
2.7.3 Specialty pharmaceutical deal milestone payments
2.7.4 Specialty pharmaceutical royalty rates
Chapter 3 – Leading specialty pharmaceutical deals
3.1. Introduction
3.2. Top specialty pharmaceutical deals by value
Chapter 4 – Most active specialty pharmaceutical dealmakers
4.1. Introduction
4.2. Most active specialty pharmaceutical dealmakers
4.3. Most active specialty pharmaceutical partnering company profiles
Chapter 5 – Specialty pharmaceutical contracts dealmaking directory
5.1. Introduction
5.2. Specialty pharmaceutical contracts dealmaking directory
Chapter 6 – Specialty pharmaceutical dealmaking by technology type
Appendices
Appendix 1 – Specialty pharmaceutical deals by company A-Z
Appendix 2 – Specialty pharmaceutical deals by stage of development
Appendix 3 – Specialty pharmaceutical deals by deal type
Appendix 4 – Specialty pharmaceutical deals by therapy area
Appendix 5 – Deal type definitions
Appendix 6 – Further reading
About Wildwood Ventures
Current Partnering
Current Agreements
Recent report titles from Current Partnering
Table of figures
Figure 1: Specialty pharmaceutical partnering since 2015
Figure 2: Active specialty pharmaceutical dealmaking activity since 2015
Figure 3: Specialty pharmaceutical partnering by deal type since 2015
Figure 4: Specialty pharmaceutical partnering by disease type since 2015
Figure 5: Specialty pharmaceutical partnering by technology type since 2015
Figure 6: Specialty pharmaceutical deals with a headline value
Figure 7: Specialty pharmaceutical deals with an upfront value
Figure 8: Specialty pharmaceutical deals with a milestone value
Figure 9: Specialty pharmaceutical deals with a royalty rate value
Figure 10: Top specialty pharmaceutical deals by value since 2015
Figure 11: Most active specialty pharmaceutical dealmakers since 2015
Pricing options
$3,995: single-user
$5,745: multi-user
$10,995: single site license
$17,995: global site license
A full explanation of license type definitions can be found here.
Our guarantee
Price promise
We guarantee our prices are competitive. If you find the same report advertised at a lower price within 7 days of purchase, we will refund the difference.
Delivery Deadline
We guarantee that the report will be sent within the specified delivery times. In the unlikely case of a delay we may offer a partial refund as compensation. (Terms may apply)
Latest report
If an update is published within 30 days of your purchase, you will receive it absolutely free of charge.
Serious Security
We take your data and security seriously. See our privacy policy for details of how we manage your data.
All card payments are processed by SagePay.
Sales Support
If you have any questions about your report or are unhappy with the quality, we will do our best to resolve your query. Contact us direct.
Total Trust
Current Partnering is part of Wildwood Ventures Ltd., based in York, United Kingdom. We have been trading successfully online since 2009 and work with some of the most famous brands in the business. We carefully select our partners to ensure that the publications meet expectations of demanding customers.
3B Pharmaceuticals, 5LINX, 8E6Tong, 22nd Century, 48North Cannabis, Abacus International, Abattis Bioceuticals, Abba Import Export, Abba Medix, Abbott Laboratories, Abbvie, Abic Marketing, Ability Pharmaceuticals, AB InBev, Abiogen Pharma, Ablynx, Abuse Deterrent Pharmaceuticals, Accelis Pharma, Accord Healthcare, Acelrx Pharmaceuticals, Acerus, Aceto Corporation, Achieve Life Science, Aclaris Therapeutics, Acnos Pharma, Acorda Therapeutics, Acres Cannabis, Actavis (acquired by Watson), Actavis Foshan, Actinium Pharmaceuticals, Acura Pharmaceuticals, AdAlta, Adamis Pharmaceuticals, Adaptive Biotechnologies, Adapt Pharma, Adare Pharma Solutions, Adcock Ingram, Addex Therapeutics, Adial Pharmaceuticals, ADL Bionatur Solutions, ADMA Biologics, Advanced Accelerator Applications, Advanced Dosage Forms, Advanced Extraction Systems, Advanced Medical Solutions, Advance Pharmaceutical, Advanz Pharma, Advicenne, Aegis Therapeutics, Aeon Bioscience, Aequus Pharmaceuticals, Aerami Therapeutics, Aerial BioPharma, Aerie Pharmaceuticals, AEssenseGrows, Aesthetic Management Partners, AEterna Zentaris, Aevum Life Science, Afaxys Pharmaceuticals, AFT Pharmaceuticals, Agile Therapeutics, AgMedica Bioscience, AgriCann Solutions, Agro-Greens Natural Products, AIDS Foundation Houston, AIkido Pharma, Aither Ingredient, Akkadeas Pharma, Akorn, Akums Drugs and Pharmaceuticals, Albany Molecular Research, Alberta Health Services, Albion, Albireo, Alcanna, Aleafia Health, Alfasigma, Algae Dynamics, Alimentary Health, ALK-Abello, Allegis Holdings, Allegro Ophthalmics, Allergan, Allergan (name changed from Actavis), Alliance Pharma, Alliancepharma Technologies, AllianceRx Walgreens Prime, Allied Corp, Allied Laboratories, All Star Health Brands, Almirall, Alnylam Pharmaceuticals, Alpine Hemp Group, Altan Pharma, Alteogen, Alternative Solutions, Alternavida, Altopa, Altum Pharmaceuticals, Altus Formulation, Alvit LCS Pharma, Alvogen, Alvotech, Amag Pharmaceuticals, Amarantus BioSciences, Amarillo Biosciences, Amarin, Ambrosia Nutraceuticals, Amend Surgical, American Medical Systems, AmeriCann, American Regent, AmerisourceBergen, Amherst Pharmaceuticals, Amneal Pharmaceuticals, Amomed Pharma, AMO Pharma, AMP German Cannabis, Amphastar Pharmaceuticals, Ampio Pharmaceuticals, Amryt, Amyris, Anahit, ANANDA Scientific, AnaptysBio, Andromeda Biotech, Andrus, Angelini Pharma, AnGes MG, ANI Pharmaceuticals, Antares Pharma, AOP Orphan Pharmaceuticals, Aperion Biologics, Apex Global Brands, Aphria, Apicore, Apipharm Veletrgovina, Apollo Green, Apotex, AppianRx, Applied Biology, Applied Botanics, Applied DNA Sciences, APR Applied Pharma Research, Apricus Biosciences, APS Healthcare, Aptuit, Aqua Pharmaceuticals, Aquestive Therapeutics, Aradigm, Aralez Pharmaceuticals, AR Brown, Arcadia Biosciences, Ardelyx, Arena Pharmaceuticals, Argentia Gold, Ariad Pharmaceuticals, Aries Pharmaceuticals, Arjuna Naturals, ArmaGen, Armas Pharmaceuticals, Armetheon, Army & Air Force Exchange Service, Arvelle Therapeutics, Asahi Kasei, Asana Biosciences, Ascendia Pharmaceuticals, Ascend Therapeutics, Asceneuron, Aseptix, ASKA Pharmaceuticals, Aspargo Laboratories, Aspen Global, Aspen Holding, Assuta Medical Centers, Astellas Pharma, Astellas Pharma US, AstraZeneca, Athenex, Atlangram, Atlantic Healthcare, Aucta Pharmaceuticals, Aura Biosciences, Auris Medical, Aurobindo Pharma, Aurora Cannabis, Authentic Brands Group, Auxly Cannabis Group, Avadel Pharmaceuticals, Avanos Medical, AV Cannabis, Avicanna, Avion Pharmaceuticals, Avondale Pharmaceuticals, Avrio Biopharmaceuticals, AXIM Biotechnologies, Axxess Pharma, Aytu BioScience, Bachem, BAS Research, Batavia Biosciences, Battelle, Bausch & Lomb, Bausch Health Companies, Baxalta, Baxter International, Bayer, BayMedica, Bazelet, Beckley Canopy Therapeutics, Beckley Foundation, Beijing Double-Crane Pharmaceutical, Beleave, Ben-Gurion University, Bendalis, Bened Biomedical, Best Choice, Better Choice Products, BetterLife Pharma, BevCanna, BexPharm, Bexson Biomedical, BGN Technologies, Bhang, Bill and Melinda Gates Foundation, Bio-Tissue, Biocept, BioClones, BioCorRx, Biodel, BioDelivery Sciences, Biodelta Nutraceuticals, Biohaven Pharmaceutical Holding, Biohit, BioLab Sciences, BioLight Life Sciences Investments, BiolineRX, Biological E, Biologics, Biomedical Catalyst Fund (UK), BioQ Pharma, BioRAE, Bioscience Enterprises, BioSyent Pharma, Biotop, Bioventus, BioVest, BLLRDR, Bloom Medicinals, Blueberries Medical, BMG Pharmaceuticals, BMV Medica, BodyLogicMD, Bonify, Bophelo Bioscience & Wellness, Boston Scientific, Boston Therapeutics, Boston Topicals, Bracco Diagnostics, Braeburn Pharmaceuticals, Breath of Life International, Breckenridge Pharmaceuticals, Brill Pharma, British Columbia Liquor Distribution Branch, BRNT, BTG, Buchang Pharmaceutical, Bulu Box, Burleigh Heads Cannabis, C-Tri, C4X Discovery, Calico, California Institute for Biomedical Research, Caligor, Caliva, Calliditas Therapeutics, Camarus, Cambridge Commodities, Can-Fite BioPharma, Canada House Wellness Group, Canigma, Cannabics Pharmaceuticals, Cannabis Biocare, Cannabis Global, Cannabis Medical Solutions, Cannabis Science, Cannabis Suisse, CannaBR Exports, CannAcubed, CannaCure, CannaHoldCo, CannaKids, Cannamedical Pharma, CannAmerica Brands, CannaRoyalty, CannaSkin, CannaSoul Analytics, Cannassure Therapeutics, Cannidex Brands, Cannika, CanniMed Therapeutics, Cannomed Medical Cannabis Industries, CannRx Technology, CannScience Innovations, Canntab Therapeutics, CannTrust, CannTx Life Sciences, Cannus Partners, Cannvalate, Canopy Growth, Canopy Health Innovations, CanProbe, Cantek, Canymed, Capcium, Capna Intellectual, Cardiome Pharma, Cardiovascular Solutions of Central Mississippi, Carestream Health, Carlina Technologies, Cascade Pure, Cassiopea, Catalent, Catalyst Pharmaceutical Partners, Cataract & Laser Institute, CB2 Insights, CBDerma Technology, CBD Export Global, CBDistribution, cbdMD, CBD Vida, CC Pharma, Cellular Dynamics International, Centre for Human Drug Research, Centric Health Resources, Centro Sperimentale del Latte, Cerebral Therapeutics, CereCare, Cerecor, Cevec Pharmaceuticals, cGreen, Changzhou Center for Biotech Development, Charles River Laboratories, Charleston Laboratories, Cheetah Medical, Chemesis, Chemi Pharmaceutical, Cheplapharm Arzneimittel, Chiesi Farmaceutici, China Medical System, Chinese Academy of Sciences, Choom, ChromaDex, Cincinnati Children's Hospital Medical Center, Cingulate Therapeutics (CTx), Cipher Pharmaceuticals, Cipla Medpro, Circassia, Ciron Drugs & Pharmaceuticals, Citius Pharmaceuticals, Citrine Medicine, CIVCO Radiotherapy, Clal Biotech, Clarion Medical Technologies, Clarity Pharmaceuticals, Clarus Therapeutics, Clearwater Canngrow, Cleveland Diabetes Care, Clinigen, Clinipace Worldwide, CloudNine, Coating Place, Coeptis Pharmaceuticals, Colep, Collegium Pharmaceuticals, Colorado Hemp Project, Columbia Care, Compassionate Cultivation, Compass Point Research, Concordia Healthcare, Consilient Health, Constance Therapeutics, CONTINUUS Pharmaceuticals, Cooper Surgical, Corium International, Corporation for Biological Research, Corvus Pharmaceuticals, Cosmo Pharmaceuticals, Courtagen Life Sciences, Crescita Therapeutics, Cristal Therapeutics, Crohn's and Colitis Foundation of America, Cronos Group, CR Pharma, CSC Pharmaceuticals, CSPC Pharmaceutical Group, CTC Group, Cumberland Emerging Technologies, Cumberland Pharmaceuticals, CURE Pharmaceutical, Currax Pharmaceuticals, Cutia Therapeutics, CVS Caremark, CV Sciences, Cybin, Cyclica, CyDex, Cyndea Pharma, Dabur, Daiichi Sankyo, Dalhousie University, DanCann Pharma, DannCan Pharma, Dare Bioscience, Dartmouth College, Dassault Systems, Dauntless Pharmaceuticals, Debiopharm, Dekel Pharmaceuticals, Delpor, DelSiTech, Delta, Densmore Pharmaceutical, Dentamed, Department of Defense, Department of Health and Human Services, DepoMed, DePuy, Dermata Therapeutics, Dermira, DeuteRx, Devonian Health Group, Dexcel Pharma, DiaMedica, Diamond Therapeutics, Diamyd Medical, DigiPath Solutions, Dilafor, DionyMed Brands, Diosynth, Diurnal, Divergence Neuro Technologies, DKT, DolCas-Tenshi Bioceuticals, DolCas Biotech, Dompe Farmaceutici, Dona Blanca, Dosecann, DPT Laboratories, Dr. Reddy's Laboratories, Dragonfly Biosciences, Dreamy, Dr Kerklaan Therapeutics, Dr Pfleger, DSG, DS Healthcare, DSM, Duchesnay, Durbin Group, Durect, Dutch Passion Seed Company, DynamiCARE, Dynavax Technologies, EA Pharma, Easton Pharmaceuticals, Ecobrands, Ecolab, Eddingpharm, Edison Nation, Editas Medicine, EffRx, Egalet, Eiger BioPharmaceuticals, Eisai, Eldan, Elevar Therapeutics, Eli Lilly, Elis Pharmaceuticals, Elite Pharmaceuticals, Embera NeuroTherapeutics, EMD Serono, Emerald Health Therapeutics, Emerald Organic Growth, Emerge Health, Emergent BioSolutions, EMMAC Life Sciences, Emmaus Medical, Empower Clinics, EMS, Encore Dermatology, Encore Life, Endocanna Health, Endo International, EndoLogic, Endo Pharmaceuticals, Endo Ventures, Entheon Biomedical, Entourage Phytolab, EnWave, Enzymotec, EPI Health, Er-Kim, Erytech, Espero Biopharma, Esteve, Ethicann Pharmaceuticals, Eupharmed, Eurofarma, EUSA Pharma, Eve & Co, Everest Medicines, Evoke Pharma, Evonik Industries, Ewopharma, Exactus, Exela Pharma Sciences, EXMceuticals, Express Scripts, Eybna Technologies, EyeCare Services Partners, EyeCRO, Eyegate Pharmaceuticals, Eyenovia, EyePoint Pharmaceuticals, Eyevance, F2G, Faes Farma, Fagron, Famy Care, Fannin, Farmacias Magistrales, Farmalider, FarmaMondo Group, FCM Global, Fedecore, Feel Better, Femasys, Fermentalg, Ferring Pharmaceuticals, Fidia Farmaceutici, Fine Foods & Pharmaceuticals N.T.M., Fission Labs LATAM, Flexion Therapeutics, Flowerkist, Flower One, Flowonix, Fluence Bioengineering, Fluum, Flynn Pharma, Foamix Pharmaceuticals, Focus Laboratories, Food and Drug Administration (FDA), ForDoz Pharma, Forest Pharmaceuticals, Fosun Pharmaceutical, Fougera Pharmaceuticals, Four 20 Pharma, Fox Chase Cancer Center, Fresenius Kabi Pharmaceuticals, Front Range Biosciences, Fruit Slabs, FSD Pharma, Fudan University, Fujifilm, Fujifilm Kyowa Kirin Biologics, Futura Medical, Fuzionaire Diagnostics, Fuzionaire Radioisotope Technologies, Gad Medical Equipment, Gaia, Galderma, Galen, Galena Biopharma, Galenicum Health, GB Pharma Holdings, GB Sciences, Gebro Pharma, Gelesis, Genco Sciences, Genentech, GeneQuine Biotherapeutics, General Extract, Generex Biotechnology, Genfa Medica, GeniusRx, Genomix Scientific, Genovi Pharmaceuticals, GenVec, Geocann, George Mason University, GetHealthy, Ginkgo BioWorks, Gland Pharma, Glatt Group, Glaukos, GlaxoSmithKline, GL Brands, Glenmark Pharmaceuticals, Global Canna Labs, Global Centers for Therapeutic Innovation, Global Damon Pharma, Gnosis Bioresearch, Good & Green, Good Start Genetics, Graminex, Grand River Aseptic Manufacturing, Greene Street Pharmaceuticals, Green Gorilla, Greenteaspoon, Grenco Science, GroupHEALTH Benefit Solutions, Grow Biotech, Grunenthal, Grupo Curativa, GSW Creative Corporation Canada, GTCR Golder Rauner, GTEC Holdings, GTP Technology, Guerbet, Gupta Pharma, GVK Biosciences, GW Pharmaceuticals, H2-Pharma, HAI Health, Haisco Pharmaceutical, Halo Labs, HaluGen Life Sciences, Hamilton Health Sciences, Hammock Pharmaceuticals, Hanfpost, Hanmi Pharmaceutical, Hannover Medical School, HanX Biopharmaceuticals, Hao Le Ku (Beijing) Infant And Maternity, Hapten Sciences, Harbin Gloria Pharmaceuticals, Harm Reduction Therapeutics, Harris, Harvest One, Havn Life Sciences, Healthcare Royalty Partners, Health Decisions, Health House International, HealthTech Connex, HealthWarehouse, Healthy Directions, Healthy Grain, HeavenlyRx, HEC Pharm, Helsinn Healthcare, HemispheRx Biopharma, HemPup, Herbolea Biotech, Heritage Cannabis, Heritage Pharmaceuticals, Heumann Pharma Generics, Hexo, Hi-Tech Pharmacal, Hi-Tech Pharmaceuticals, Hibernation Therapeutics, High Beauty, Highland Pharmaceutical, High Performance Nutrition, High Tide Ventures, Hikma Pharmaceuticals, HLH BioPharma Vertriebs, HLS Therapeutics, HMNRTH, Hollister Biosciences, HollyWeed North Cannabis, Horizon Pharma plc, Hormosan Pharma GmbH, Horus Pharma, Hovione, Human Biosystems, Humanetics, Huntsman, HUYA Bioscience, Hybrid Pharm, Hyperion Therapeutics, Hyris, Hyundai Pharmaceutical, I-Bridge Capital, IACTA Pharmaceuticals, iAnthus Capital, IBA Molecular Imaging, iBrands, ICAN, Iconic Brands, Ideogen Pharma, Idera Pharmaceuticals, IDIPharma, IGXBio, Ikanik Farms, Ilera Therapeutics, Immune Pharmaceuticals, Immune Therapeutics, ImmuNext, Impax Laboratories, Imperial Brands, Imperial College London, Impilo Pharma, Impression Healthcare, Imprimis Pharmaceuticals, ImprimisRx, Inceptua, Indegene Lifesystems, India Colorada, India Globalization Capital, Indivior, Indoco, InfuTronix Solutions, Initiator Pharma, InMed Pharmaceuticals, InnoPharma, Innospec, Innovus Pharmaceuticals, Inolife Technologies, Insmed Inc, Inspirion Delivery Sciences, Intas Pharmaceuticals, Intec Pharma, Integral BioSystems, Integrated Cannabis Company, Integrative Medicine, IntelGenx, Intercontinental Marketing, InterCure, International Research Center on Cannabis and Mental Health, Interprotein, Intrexon, IntuitiveX, Invekra, Invetech, Invictus MD Stategies, ipCapital Group, Ipsen, IPS Specials, iQone Healthcare, Ironshore Pharmaceuticals, Ironwood Pharmaceuticals, IsCann Group, ISIS Innovation, Island Garden, Israeli National Authority for Technological Innovation, ITM Isotopen Technologien, Itonis, iX Biopharma, J&H, Jabez Pharma, Jacksonville Pharmaceuticals, Jamieson, JAMP Pharma Group, Janssen Biotech, Janssen Pharmaceutica NV, Janssen Research & Development, Japan Medical Isotope Technology Development, Jazz Pharmaceuticals, Jeffrey Modell Foundation, Jerome Stevens Pharmaceuticals, JHL Biotech, Jiangsu Hengrui Medicine, Johns Hopkins University, Johnson & Johnson, Johnson & Johnson Innovation, JQMS, Jupiter Orphan Therapeutics, Juvise Pharmaceuticals, Kadmon Pharmaceuticals, Kanabo Research, Kaneh-B, Karo Pharma, Kazmira, KC Pharmaceuticals, KD Pharma, Kemin Industries, KemPharm, Keygene, Khalifa Kush Enterprises, Khandelwal Laboratories, Khon Kaen University, Khrysos Industries, Kindeva Drug Delivery, Kindred Partners, Kinex Pharmaceuticals, Klaria, Knighton Foods, Knight Therapeutics, Kombucha Baby Brewing Company, Korea Animal Medical Science Institute, Kowa, KSF Acquisition, Kubota Vision, Kyowa Hakko Kirin, L'Oreal, Laboratoire Serb, Laboratorios Adler, Laboratorios Atral, Laboratorios Q Pharma, Laboratory of Malaria Immunology and Vaccinology (LMIV), Laccure, Lacer, Lachlan Pharma, Landrace Bioscience, Lannett, LatAm Clinical Trials, Lawley Pharmaceuticals, Leading Edge Pharms, Lee's Pharmaceutical, Legacy Biotechnologies, Leiters, Leona M and Harry B Helmsley Charitable Trust, Leonard-Meron Biosciences, LEO Pharma, Les Laboratoires Servier, Leukocare, Lexicon Pharmaceuticals, Liberty Health Sciences, Lifestyle Delivery Systems, Life Time, Ligand Pharmaceuticals, Lighthouse Strategies, Lightlake Therapeutics, Liiv Organics, Limbix, Lipidor, LipoCure, Living Proof, Livzon Pharmaceutical, Lobo Genetics, Los Altos Pharmaceuticals, Lotus Pharmaceuticals, LTS Lohmann Therapie-Systeme, Lukare Medical, Lumara Health, Lumicera Health Services, Luminarie, Lunatus, Lupin, Lupin Limited, Lupin Pharmaceuticals, Luqa Pharmaceuticals, Lygos, Lyndra Therapeutics, Maastricht University, MagicMed Industries, Magnolia Extracts, MainPointe, Mallinckrodt Pharmaceuticals, Maple Leaf Green World, Marinus Pharmaceuticals, Martindale Pharma, Maruho, Masters Speciality Pharma, Maxhealth Medicine, Maxor National Pharmacy, Mayne Pharma, Mayo Clinic, MBioTeQ, McGill University, McKesson, McMaster University, McNeil Consumer Pharmaceuticals, MD Anderson Cancer Center, MD Distributor, MDRM Group (Canada), MDxHealth, Med-Aesthetic Solutions, Meda, Medac, Medacta, Meda Pharmaceuticals, Medara, MedCannAccess, Medcolcanna Organics, Medexus Pharmaceuticals, Medherant, Medical Cannabis by Shoppers, Medical Marijuana, Medicanmentos de Cannabis, MediCann Handels, MedicaSafe, Medicated Markets International, Medicinal Genomics, Medicines360, Medicure, Medifirst Solutions, MediGene, MedImpact Direct, MediPharm Labs, Medisca, MediWound, MedPharm, MedReleaf, Medtronic, Megapharm, MELA Sciences, Melinta Therapeutics, Melorganics Hellas, Memorial Sloan Kettering Cancer Center, Merck and Co, Merck KGaA, Meroven, Merrimack Pharmaceuticals, Merrion Pharmaceuticals, Metagenics, Methapharm, MetP Pharma, Metuchen Pharmaceuticals, MGC Pharma, Micell Technologies, Michael J Fox Foundation, Microchips Biotech, Micro Labs, Midatech, Migranade, MilanaPharm, Mino Labs, Minomic, Miravo Healthcare, Mission Pharmacal, MISTR, Mithra Pharmaceuticals, MMJ PhytoTech, MM Technology, Moberg Pharma, Modern Mobility Aids, Moeller Pharma, Molteni Farmaceutici, Monopar Therapeutics, Monosol LLC, MonoSolRx, MonoSol Rx, Mor Research Applications, Mota Ventures, Moyer Foundation, MPX International, MSC, MTP Material, MultiCorp International, Mundipharma, Murdoch Childrens Research Institute, Mydecine Group, Mylan Laboratories, Mylan Pharmaceuticals, MYM Nutraceuticals, MyoKardia, MYOS, Myriad Genetics, Nabis, Nabriva Therapeutics, Namaste Technologies, Nanomerics, NanoPass Technologies, Nanosphere, NanoSphere Health Sciences, Nanotherapeutics, NASA, National Center for Complementary and Integrative Health, National Green Biomed, National Institute of Allergy and Infectious Diseases, National Institute of Diabetes and Digestive and Kidney Diseases, National Institute of Neurological Disorders and Stroke, National Institute on Aging, National Institute on Alcohol Abuse and Alcoholism (NIAAA), National Institute on Drug Abuse (NIDA), National Institutes of Health, National Kapodistrian University of Athens, National Science Foundation, Natural Sciences and Engineering Research Council of Canada, Navamedic, Navitas, NDA Partners, Neauvia North America, Nemaura Pharma, NEMUS Bioscience, Neos Therapeutics, Nephcentric, Nephron Dx, Neptune Wellness Solutions, Nestle Health Science, Neumentum, Neuraxpharm, Neurim Pharmaceuticals, NeuroproteXeon, NeuroTheryX, Nevada Center For Behavioral Health, NewCanna Hub, New England Controls, NewLeaf Brands, New York State, Next Frontier Biosciences, Nextleaf Solutions, Nextmune, NHL Alumni Association, Nicox, NineteenGale Therapeutics, Nissan Chemical Industries, Nizo, Noden Pharma, Noramco, Nordic Pharma Group, Nordion, Norgine, NorthStar Medical Radioisotopes, NovaDel Pharma, Novalere, Novaliq, NovaMedica, Novartis, Novasep, Novel Anti-Infective Technologies, Noven Pharmaceuticals, Nrgene, NTC, Nuance Biotech, Numedicus, NuMedii, Numinus Wellness, Nutrasource Pharmaceutical, Nutriband, Nutrilinea, Nutrition21, Nutritional Products International, Nuvisan Pharma Services, Nuvo Research, NXTGEN, NYU Grossman School of Medicine for Preclinical and Clinical Research, Obvious Ventures, Ocean Grown Ventures, Oculus Innovative Sciences, Ocumension Therapeutics, ODI Pharma, OG DNA Genetics, OG Laboratories, Olympus Medical Systems, Omega Pharma, Omeros, Omthera Pharmaceuticals, Onco360, OncoGenex Pharmaceuticals, Onconova Therapeutics, One World Pharma, Ontario Cannabis Retail, Ontario Clinical Oncology Group, Onxeo, Open Book Extracts, Ophirex, Opiant Pharmaceuticals, Opiostop, Opocrin S.p.A, Opsirx Pharmaceuticals, OptiBiotix, Opticann, Optima Pharmazeutische, Optimi Health, OptiNose, Or-Genix Therapeutics, Ora, Orbis, Oregon Health Sciences University, Orexigen Therapeutics, Orexo, Organic Remedies, Organigram, Organogenesis, Orimed Pharma, Orion, Orphic Therapeutics, Orsini Healthcare Specialty Pharmacy, Orthopaedic Research and Education Foundation, Osmotica Pharmaceuticals, Otifex Therapeutics, Ovation Science, OWC Pharmaceutical Research, Oxford Pharmaceuticals, Pacira Pharmaceuticals, Pain Therapeutics, Paladin Labs, Palatin Technologies, Panaxia, PanTheryx, Paradigm, ParcelShield, Parkinson's Disease Foundation, Parnell Manufacturing, Par Pharmaceutical, Pascal Biosciences, Pathway Health, Pax Labs, PDL BioPharma, Peak Health Center, Peak Performance Products, Peak Pharmaceuticals, PEAR Therapeutics, PegBio, PellePharm, Pendopharm, PeptiMimesis, Peptron, Perelman School of Medicine, Perennial, PerkinElmer, Pernix Therapeutics, Perrigo, Pfizer, Pfizer Consumer Health, Pharmabiota, PharmaChem, PharmaCielo, Pharmadrug Production, PharmaEngine, PharmaEssentia, PharmaHemp, PharmaLynk, PharmaMar, Pharmanest, Pharmascience, Pharma Solutions Peru, Pharmastrip, PharmaSwiss, Pharmathen, PharmaTher, Pharmatronic, Pharmavite, PharmHouse, Pharmicated, Pharming Group, Phil, Philadelphia College of Osteopathic Medicine Foundation, Philips, Phosphate Therapeutics, PhotoMedex, Photonamic GmbH, PHT, Phyto Animal Health, PhytoTech Medical, Pilz Bioscience, Pint Pharma, Pioneer Pharma, Piramal, Piramal Healthcare, Pivotal Therapeutics, Pivot Pharmaceuticals, PlantEXT, Plena Global, Plethora Solutions, Pneuma Respiratory, Pohl Boskamp, POINT Biopharma, Polichem, Population Council, Poxel, Pozen, Pragma Pharmaceuticals, Precisa Medical Instruments, Premier Biomedical, Premier Inc, Prime Therapeutics, Primex Pharmaceuticals, Probi, Profile Solutions, Progenics Pharmaceuticals, Promius Pharma, ProPharma Group, Prophase Labs, Prosonix, Protea Biosciences, Protein Sciences, Provecs Medical, Province of British Columbia, pSivida, Public Health England, Pulmatrix, Pura Naturals, Puration, Purdue Pharma, Pure Cannabis Research, Pure Extracts Technologies, PX Biosolutions, Pyramid Biosciences, Q BioMed, Q Chip, Quanta, Quimica Europea, Quintiles, Radient Technologies, Radiomedix, Rafa Pharmaceuticals, Rafarma Pharmaceuticals, Rapid Dose Therapeutics, Raptor Pharmaceutical, RavenQuest BioMed, RCK, RCS International Investments, Real Brands, Realm of Caring, Recipharm, Reckitt Benckiser, Recordati, Recover Together, Redbarn Pet Products, RedHill Biopharma, ReGenX Biosciences, ReLeaf Europe, Relmada Therapeutics, Renaissance Acquisition Holdings, Reneo Pharmaceuticals, Repurpose.AI, Respicardia, Reverdia, Revive Pharmaceuticals, Revive Therapeutics, Rev Pharma, Rhinomed, Rho, Rigi Healthcare, Rigi Orphan, Rising Pharmaceuticals, Roche, Rockwell Medical, Rocky Mountain Marijuana, Rogne Bioscience, Roivant Sciences, ROMEG Therapeutics, Rougier Pharma, RXi Pharmaceuticals, S.I.R.A.M., Sabal Therapeutics, SACCO, Sagent Pharmaceuticals, Salix Pharmaceuticals, Salvation Botanicals, Sandoz, Saniona, Sanofi, Sansero Life Sciences, Santen, Santen Pharmaceutical, Saol Therapeutics, SastoMed, Satipharm, Sato Pharmaceutical, Sayre Therapeutics, Scandinavian Health, Schering-Plough, SciCann Therapeutics, SciClone Pharmaceuticals, Sciecure Pharma, Scopus BioPharma, Scripps Research Institute, Searchlight Pharma, Secarna Pharmaceuticals, Sedor Pharmaceuticals, Seedo, Segra International, Selexis, Selvita, Sentynl Therapeutics, Seqirus, SERB Pharmaceuticals, Seren Pharmaceuticals, Serenus Biotherapeutics, Sermonix Pharmaceutical, Shanghai Dahua Pharmaceutical, Shanghai Hi-Tech Nutraceuticals, Shanxi Yabao Pharmaceutical Distribution, Shefield and Sons, Shield Therapeutics, Shionogi, Shire Pharmaceuticals, Shoppers Drug Mart, Sidero Bioscience, Sigma-Tau, Sigmoid, Signum Dermalogix, Silo Pharma, Simulations Plus, Sinclair IS Pharma, Sinovant Sciences, SI Pharmaceuticals, Sirona Biochem, SK Biopharmaceuticals, Skinvisible, Sloan Pharma, Smart Supplement, SMG Pharmaceuticals, Smith Medical Partners, Societe des alcools du Quebec, Soin Neuroscience, Solaris, Solasia Pharma, Soligenix, Sonoma Pharmaceuticals, Sophos Biotech, Sorin Group, Sorse Technology, Sothema Laboratories, Sound Affects Life, Sound Pharmaceuticals, Sourasky Medical Center, South Coast Specialty Compounding, Southern Cross University, Southwest Research Institute, Sparsha, Spaulding Clinical Research, Speciality European Pharma, Spectrum Pharmaceuticals, Spenta, SpePharm, Sproutly, SRS Life Sciences, St. Jude Children's Research Hospital, STADA Arzneimittel, Starbuds, Stark Investments, Starpharma, Starseed, SteadyMed Therapeutics, Steep Hills Labs, Stem Holdings, Stenocare, Stentys, Sterling Pharmaceutical Services, Stevanato, Stevens Green, StillCanna, Strategic Science and Technologies, Stratpharma, Strongbridge Biopharma, STU, Sugarbud Craft Growers, SugarLeaf Labs, Sunderstorm, Sundial Growers, SunGen, Sunny Pharmtech, Sunovion Pharmaceuticals, Sun Pharmaceutical, Supernus Pharmaceuticals, Supreme Cannabis, Supreme Pharmaceuticals, Surterra Wellness, Suven Life Sciences, Swedish Orphan Biovitrum, SYGNIS Pharma, SymBio Pharmaceuticals, Symplmed Pharmaceuticals, Synbiotic Health, Synergy Aesthetics, Syqe Medical, Tabuk Pharmaceutical, Tactical Relief, Taiho, Taisho Pharmaceutical, Takeda Pharmaceutical, Tanner Pharmaceuticals, Tanon, Tantalus Labs, Targeted Pharmaceutical, Target Group, TARIS Biomedical, Taro Pharmaceuticals, Tasman Pharma, Tauriga Sciences, Technion Research and Development Foundation, Technology Strategy Board (UK), Teijin, Tel Aviv University, Teligent, Temmler Group, Tenshi Kaizen, Terrace Global, TerrAscend, TerSera Therapeutics, Tesaro, TesoRx Pharma, Tetra Bio-Pharma, Tetraphase Pharmaceuticals, Teva-tuteur, Teva Pharmaceutical Industries, Thar Process, The Alchemists Kitchen, The Green Organic Dutchman Holdings, The Kroger, The Medicines Company, The Nutraceutical Medicine Company, TheraCann International Benchmark, Therakine, Theramex, TherapeuticsMD, Therapeutic Solutions International, Therapix Bio, Therios Healthcare, Therismos, Thermo Fisher Scientific, Thrive Cannabis, Tianjin Institute of Pharmaceutical Research, Tianyin Pharmaceutical, Tikun Olam, Tilray, TIPR-HUYA Advancing Innovative Medicines, Titan Pharmaceuticals, Tiva Bio, Toronto Centre for Psychedelic Science, Toronto Innovation Acceleration Partners, Tramorgan, Transcend Biodynamics, Transgenomic, Trendlines Group, TrialSpark, Tribute Pharmaceuticals, Trident Brands, Trigen, Trimel Pharmaceuticals, Trinity Compound Solutions, Tripex Pharmaceuticals, Tris Pharma, Tritium 3H, Trophikos, Trulieve, TSRL, TWi Biotechnology, UCB, Ultragenyx Pharmaceuticals, Uni-Bio Science, Union Springs Pharmaceuticals, United Greeneries, Universidad CES, University College Cork, University Health Network, University Medical Center Groningen, University of Arizona, University of British Columbia, University of Calgary, University of California Berkeley, University of Colorado, University of Debrecen, University of Guelph, University of Maryland Baltimore, University of Miami, University of Mississippi, University of Nebraska, University of New South Wales, University of Oxford, University of Pennsylvania, University of Reading, University of Saskatchewan, University of Sherbrooke, University of Toronto, University of Washington, Univo Pharmaceuticals, Up Cannabis, Uppsalagruppen Medical, Upsher-Smith, Urigen, Ursapharm, US Army, US Army Medical Research Institute of Infectious Diseases, US Bioservices, US Government, UTILITY Therapeutics, Valbiotis, Valeant Pharmaceuticals, Valens GroWorks, Valneva, Vanguard Scientific Systems, Vapium, VAYA Pharma, VDM Biochemicals, Vectura, Velo Bio, Velocity Pharmaceutical Development, Veloxis Pharmaceuticals, Venture Life, Verde Environmental Technologies, Verde Leaf, VerdePharmHealth, Veritas, Verity Pharmaceuticals, Verix, Vernalis, Vertical Companies, Vertical Pharmaceuticals, ViaDerma, Vici Health Sciences, Vida Concepts, Vigilant Biosciences, Viramal, Virginia Tech Carilion Research Institute, Virpax Pharmaceuticals, Vision Essence, VitaDairy, Vital Food Processors, Vitesse Biologics, VivaCell Biotechnology Espana, Vivelix Pharmaceuticals, VIVO Cannabis, Vivus, Voisin Consulting Life Sciences, Voyager Therapeutics, vTv Therapeutics, Vygoris, Vyripharm, Vyrix Pharmaceuticals, Wageningen University, Walter Reed Army Institute of Research, Wanbang Biopharmaceuticals, WardMM, Wayland, WeedMD, Welgene Biotech, Wellness Group Pharms (WGP), WEP Clinical, Werc Shop, Westminster Pharmaceuticals, WholeScripts, Willow Biosciences, Windgap Medical, Windsor Pharmaceuticals, Winhealth Pharma Group, Wize Pharma, Womens Choice Pharmaceuticals, Woodfield Pharmaceutical, Woolsey Pharmaceuticals, World Class Extractions, Worldwide Clinical Trials, Wuhan Humanwell, Xbrane Bioscience, Xellia Pharmaceuticals, XERIS Pharmaceuticals, Xianju Pharmaceutical, XL-Protein, XLR8 Brazil, Yale University, Yew Bio-Pharm, Yield Growth, Yifan Pharmaceutical, Yiling Wanzhou International Pharmaceuticals, Yissum Research Development, Yom Chai, Youngevity, Yukon Medical, ZAI Laboratory, ZappRx, Zelira Therapeutics, Zenabis, Zhejiang Chiral Medicine Chemicals, Zhejiang Hisun Pharmaceutical, Zion Medical, Zogenix, Zuellig Pharma China, Zylera Pharmaceuticals, ZYUS Life Sciences
Current Partnering reports provide insight into the trends and terms of partnering deals in the global life sciences sector.
Current Partnering reports are updated every six months to ensure the user has access to the latest announcements and trends in the topic focus of the report.
Current Partnering analysts review the deal data to provide an overview and analysis of deal trends, including example deals and terms.
Current Partnering reports source deal data from our proprietary deals and alliances database, Current Agreements. The database is updated daily by our analysts with new deals as they are announced globally by the company's party to the deal. In addition, deal records are updated with new data as it becomes available.
The data in the Current Agreements deals and alliances database is obtained from secondary sources such as publicly available industry sources including press releases, company presentations, investor presentations, company SEC filings, other company filings, company websites, conference presentations. Sources are identified to allow for user verification.
Current Partnering provides comprehensive coverage of the following partnering or deal types:
• Asset purchase
• Assignment
• Co-development
• Co-market
• Co-promotion
• Collaborative R&D
• Contract service
• CRADA
• Cross-licensing
• Development
• Distribution
• Equity purchase
• Evaluation
• Grant
• Joint venture
• Licensing
• Loan
• Manufacturing
• Marketing
• Option
• Promotion
• Research
• Royalty financing
• Settlement
• Spin out
• Sub license
• Supply
• Termination
• Warrant
Every deal record is fully categorized and includes the following data, where available:
• Industry sector
• Therapy areas
• Technology type
• Deal components
• Financial terms
• Stage of development
• Exclusivity
• Asset type
• Geographic focus
• Excluded geography
• Company press release
• SEC filing data including contract document
All financial amounts are converted to US$ using the exchange rate available on the date of deal announcement, enabling direct comparison of deal terms across international territories.
Financial data and contract documents displayed in deal records is obtained from public sources, where disclosed by the parties to the deal.
We found other products you might like!