Collaboration Deals in Pharmaceuticals 2019-2023
Collaboration Deals in Pharmaceuticals | Global coverage | Deal financials | Contract documents | Deal trends | Leading dealmakers | Comprehensive deal directory 2019 to 2023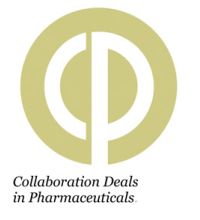 Publication date
September 2023
Product type
Research report
Available formats
PDF document
Report edition
4 - fully revised and updated
Collaboration Deals in Pharmaceuticals provides a detailed understanding and analysis of how and why companies enter collaboration deals.
Fully revised and updated, the report provides details of collaboration deals from 2019 to 2023.
The report provides access to collaboration deal payment terms as announced between the parties. This data provides useful insight into the payment and other deal terms.
Understanding the flexibility of a prospective partner's negotiated deals terms provides critical insight into the negotiation process in terms of what you can expect to achieve during the negotiation of terms. Whilst many smaller companies will be seeking details of the payments clauses, the devil is in the detail in terms of how payments are triggered and rights transferred – contract documents provide this insight where press releases and databases do not.
This report contains a comprehensive listing of collaboration deals announced since 2019 as recorded in the Current Agreements deals and alliances database, including financial terms where available, plus links to online copies of actual collaboration contract documents as submitted to the Securities Exchange Commission by companies and their partners.
The initial chapters of this report provide an orientation of collaboration dealmaking and business activities.
Chapter 1 provides an introduction to the report, whilst chapter 2 provides an overview and analysis of the trends in collaboration as well as a discussion on the merits of the type of deal.
Chapter 3 provides an overview of the structure of collaboration deals.
Chapter 4 provides a review of the leading collaboration deals since 2019. Deals are listed by headline value. Where the deal has an agreement contract published at the SEC a link provides online access to the contract via the Current Agreements deals and alliances database.
Chapter 5 provides a comprehensive listing of the top 25 most active collaboration dealmaker companies. Each deal title links via Current Agreements deals and alliances database to an online version of the full deal record, and where available, the actual contract document, providing easy access to each deal record on demand.
Chapter 6 provides a comprehensive and detailed review of collaboration deals organized by company A-Z, therapy, technology and industry type signed and announced since 2019 where a contract document is available. Contract documents provide an indepth insight into the actual deal terms agreed between the parties with respect to the collaboration deal.
The deal directory includes a comprehensive listing of all collaboration deals announced since 2019. Each listing is organized as a deal directory by company A-Z, therapeutic area and technology type. Each deal title links via hyperlink to an online version of the deal record including, where available, the actual contract document.
The report also includes numerous table and figures that illustrate the trends and activities in collaboration dealmaking since 2019.
In conclusion, this report provides everything a prospective dealmaker needs to know about collaboration alliances.
Key benefits
Collaboration Deals in Pharmaceuticals provides the reader with the following key benefits:
Understand deal trends since 2019

Browse collaboration deals

Benchmark analysis – identify market value of transactions

Financials terms - upfront, milestone, royalties

Directory of deals by company A-Z, therapy focus and technology type

Leading deals by value

Most active dealmakers

Identify assets and deal terms for each transaction

Access contract documents - insights into deal structures

Due diligence - assess suitability of your proposed deal terms for partner companies

Save hundreds of hours of research time
Report scope
Collaboration Deals in Pharmaceuticals is intended to provide the reader with an in-depth understanding of the collaboration trends and structure of deals entered into by leading biopharma companies worldwide.
Collaboration Deals in Pharmaceuticals includes:
Trends in collaboration dealmaking in the biopharma industry

Overview of collaboration deal structure

Directory of collaboration deal records covering pharmaceutical and biotechnology

The leading collaboration deals by value

Most active collaboration dealmakers

The leading collaboration partnering resources
In Collaboration Deals in Pharmaceuticals, the available deals are listed by:
Company A-Z

Headline value

Therapeutic area

Technology type
Each deal title links via Weblink to an online version of the actual deal record, providing easy access to each contract document where available.
Collaboration Deals in Pharmaceuticals provides comprehensive access to available records for collaboration deals, including contract documents where available.
Analyzing contract agreements allows due diligence of:
What are the rights granted or optioned?

What rights are granted by the agreement?

What exclusivity is granted?

What is the payment structure for the deal?

How are sales and payments audited?

What is the deal term?

How are the key terms of the agreement defined?

How are intellectual property rights handled and owned?

Who is responsible for commercialization?

Who is responsible for development, supply, and manufacture?

How is confidentiality and publication managed?

How are disputes resolved?

Under what conditions can the deal be terminated?

What happens when there is a change of ownership?

What subcollaboration and subcontracting provisions have been agreed?

Which boilerplate clauses does the company insist upon?

Which boilerplate clauses appear to differ from partner to partner or deal type to deal type?

Which jurisdiction does the company insist upon for agreement law?
Collaboration Deals in Pharmaceuticals provides the reader with the following key benefits:
Understand deal trends since 2019

Browse pharmaceutical collaboration deals

Benchmark analysis – identify market value of transactions

Financials terms - upfront, milestone, royalties

Directory of deals by company A-Z, therapy focus and technology type

Leading deals by value

Most active dealmakers

Identify assets and deal terms for each transaction

Access contract documents - insights into deal structures

Due diligence - assess suitability of your proposed deal terms for partner companies

Save hundreds of hours of research time
Executive Summary
Chapter 1 – Introduction
Chapter 2 – Trends in collaboration dealmaking
2.1. Introduction
2.2. Definition of collaboration deal
2.3. Trends in collaboration deals since 2019
2.3.1. Collaboration dealmaking by year, 2019-2023
2.3.2. Collaboration dealmaking by phase of development, 2019-2023
2.3.3. Collaboration dealmaking by industry sector, 2019-2023
2.3.4. Collaboration dealmaking by therapy area, 2019-2023
2.3.5. Collaboration dealmaking by technology type, 2019-2023
2.3.6. Collaboration dealmaking by most active company, 2019-2023
2.4. Reasons for entering into collaboration partnering deals
2.5. The future of collaboration deals
Chapter 3 – Overview of collaboration deal structure
3.1. Introduction
3.2. Collaboration agreement structure
Chapter 4 – Leading collaboration deals
4.1. Introduction
4.2. Top collaboration deals by value
Chapter 5 – Top 25 most active collaboration dealmakers
5.1. Introduction
5.2. Top 25 most active collaboration dealmakers
Chapter 6 – Collaboration deals including contracts directory
6.1. Introduction
6.2. Collaboration deals with contracts 2019-2023
Deal directory
Deal directory – collaboration dealmaking by companies A-Z
Deal directory – collaboration dealmaking by therapy area
Deal directory – collaboration dealmaking by technology type
About Wildwood Ventures
Current Partnering
Current Agreements
Recent report titles from Current Partnering
TABLE OF FIGURES
Figure 1: Definition of collaboration deal
Figure 2: Trends in collaboration deal announcements, 2019-2023
Figure 3: Collaboration deals signed at each phase of development, 2019-2023
Figure 4: Collaboration deals by industry sector, 2019-2023
Figure 5: Collaboration deals by therapy area, 2019-2023
Figure 6: Collaboration deals by technology type, 2019-2023
Figure 7: Top 25 most active collaboration dealmakers, 2019-2023
Figure 8: Top collaboration deals by value, 2019-2023
Figure 9: Most active collaboration dealmakers, 2019-2023
Pricing options
$3,995: single-user (encrypted file - one user/device)

$5,995: multi-user (encrypted file - up to 5 users/devices)

$9,995: company (unencrypted file)
Single and Multi-user license files are encrypted PDF documents. Details of how to access using Javelin3 PDF Reader will be provided at report delivery.
Company license files are not encrypted and can be accessed using a PDF Reader.
A full explanation of license type definitions can be found here.
Our guarantee
Price promise
We guarantee our prices are competitive. If you find the same report advertised at a lower price within 7 days of purchase, we will refund the difference.
Delivery Deadline
We guarantee that the report will be sent within the specified delivery times. In the unlikely case of a delay we may offer a partial refund as compensation. (Terms may apply)
Latest report
If an update is published within 30 days of your purchase, you will receive it absolutely free of charge.
Serious Security
We take your data and security seriously. See our privacy policy for details of how we manage your data.
All card payments are processed by Evalon.
Sales Support
If you have any questions about your report or are unhappy with the quality, we will do our best to resolve your query. Contact us direct.
Total Trust
Current Partnering is part of Wildwood Ventures Ltd., based in York, United Kingdom. We have been trading successfully online since 2009 and work with some of the most famous brands in the business. We carefully select our partners to ensure that the publications meet expectations of demanding customers.
2cureX, 3B Pharmaceuticals, 3D Medicines, 3SBio, 3T Biosciences, 4B Technologies, 4C Biomed, 4D Pharma, 4P-Pharma, 7 Hills Pharma, 9 Meters Biopharma, 22nd Century, 23andMe, 48Hour Discovery, 111, A*STAR Singapore Immunology Network, A2 Biotherapeutics, Aachen University, Abbisko Therapeutics, Abbott Laboratories, Abbvie, AbCellera Biologics, Abdul Latif Jameel Health, Abilita Bio, ABL Bio, AbSci, ACADIA Pharmaceuticals, AC Bioscience, Acceleron Pharma, Accent Therapeutics, Accenture, Access to Comprehensive Genomic Profiling Coalition, Acerand Therapeutics, Acerta Pharma, Acer Therapeutics, Ache, Actelion, Actinium Pharmaceuticals, Actuate Therapeutics, Acumen Analytics, Adagene, Adapsyn Bioscience, Adaptimmune, Adaptive Biotechnologies, Adaptive Phage Therapeutics, ADC Therapeutics, Addex Therapeutics, Adlai Nortye, ADL Bionatur Solutions, ADMA Biologics, AdoRx Therapeutics, Adrestia, Advancell, Aelis Pharma, Aequus Pharmaceuticals, Aerami Therapeutics, Aerie Pharmaceuticals, Aeromics, AESOP Technology, Aetion, AffaMed Therapeutics, Affimed Therapeutics, Affinia Therapeutics, AffyXell Therapeutics, Age Labs, AgonOx, AIBody, AiCuris, AIkido Pharma, AIon Labs, Aitia, Ajinomoto, Akcea Therapeutics, Akeso Biopharma, Akili Interactive Labs, AKL Research and Development, Akoya Biosciences, AKSO Biopharmaceutical, Alchemab, Alcyone Therapeutics, Alector, Alectos Therapeutics, Alessa Therapeutics, Alexion Pharmaceuticals, Alex Therapeutics, Alex's Lemonade Stand Foundation, Aligos Therapeutics, AliveCor, ALK-Abello, Alkermes, Allergan, Alliance for Regenerative Medicine, Allm, Allogene Therapeutics, Alloplex Biotherapeutics, Allscripts, AllStripes, Almirall, Alnylam Pharmaceuticals, Alphageneron Pharmaceuticals, Alphamab Biopharmaceuticals, Alpha Tau Medical, Alpine Immune Sciences, Altavant Sciences, Alveo Technologies, Alvogen, Alvotech, ALX Oncology, Alzheimer's Drug Discovery Foundation, AlzProtect, Amal Therapeutics, Amathus Therapeutics, Amazon Web Services, Ambiopharm, Ambrx, American BriVision, American Cancer Society, American College of Cardiology, American Society of Gene and Cell Therapy, American Society of Hematology, Amerigen Pharmaceuticals, Amgen, Amicus Therapeutics, Amneal Pharmaceuticals, Amolyt Pharma, Amoy Diagnostics, Amphilix, Amphista Therapeutics, AMRA Medical, Amytrx Therapeutics, ANANDA Scientific, Anavex Life Sciences, AnchorDx, Angelini Pharma, Anima Biotech, Anixa Biosciences, Anji Pharma, Anokion, Anpac Bio-Medical Science, Antengene, Antibe Therapeutics, Antikor Biopharma, Anumana, Apellis Pharmaceuticals, Apollomics, Apollo Therapeutics, Appia Bio, Appili Therapeutics, Applied BioMath, Aprecia Pharmaceuticals, Apricity Health, Aptorum Group, Aqemia, Aqilion, Aquinnah Pharmaceuticals, Aravive Biologics, Arbor Biotechnologies, ArcherDX, Arctic Vision, Arcus Biosciences, Arcutis Biotherapeutics, Arecor, Arena Pharmaceuticals, Ares Genetics, Argobio, Ariceum Therapeutics, Aro Biotherapeutics, Arrakis Therapeutics, Arrowhead Pharmaceuticals, Arsenal Biosciences, ArtemiLife, Artios Pharma, Artisan Bio, Artiva Biotherapeutics, Arvinas, Arzeda, Asahi Kasei, Ascentage Pharma, Ascletis, Ashvattha Therapeutics, Asieris Pharmaceuticals, Asklepios Biopharmaceutical, Aslan Pharma, Aspect Biosystems, AssayQuant Technologies, Assembly Biosciences, Astellas Pharma, Astellas Pharma US, Astellas Venture Management, Astex Pharmaceuticals, AstraZeneca, ATAI Life Sciences, Atalanta Therapeutics, Atara Biotherapeutics, Atea Pharmaceuticals, Atomwise, Atreca, ATUM, aTyr Pharma, AUM Biosciences, Auransa, Aurena Laboratories, Aurigene Discovery Technologies, Aurinia Pharmaceuticals, AusHealth, Autigen, Auxly Cannabis Group, Avacta, AvantGen, Avicanna, Avidity Biosciences, Aviko Radiopharmaceuticals, Axoltis Pharma, Aytu BioPharma, Aztiq, BAKX Therapeutics, Bascom Palmer Eye Institute, BASF, Basilea Pharmaceutica, Battelle, Baxalta, Baxter International, Bayer, Baylor College of Medicine, B Braun, BC Cancer Agency, Beacon Discovery, Beactica, Beam Therapeutics, BehaVR, BeiGene, Beijing Tide Pharmaceutical, Belharra Therapeutics, Ben-Gurion University, BenevolentAI, Berg, Berkeley Lights, Beroni Group, Beta Pharma, Be The Match BioTherapies, Beth Israel Deaconess Medical Center, Better Therapeutics, BGN Technologies, Bicycle Therapeutics, Bielefeld University, Bigfoot Biomedical, BigHat Biosciences, Bill and Melinda Gates Foundation, Bio-Techne, biOasis Technologies, BioAtla, BioBlast Pharma, Biocartis, BIOCORP, BioCurate, Biocytogen, Biodextris, Bioforum, Biofourmis, Biogen, BioGenetics, Bioharmony Therapeutics, Biohaven Pharmaceuticals, BioLabs, BioLight, BiolineRX, BioLinQ, BioLite Japan, BiologIC Technologies, Biolojic Design, BioLum Sciences, BioMarin Pharmaceutical, BioMark Diagnostics, Biomedical Advanced Research and Development Authority, BioMed X Innovation Center, bioMerieux, Biomica, Biomillenia, BioMotiv, BiomX, BiondVax, Bioniz Therapeutics, BioNova Pharmaceuticals, BioNTech, Biopharmaceutical Research Company, BioPharma Plasma, Bio Products Laboratory, Biorchestra, BioSense Global, BioSymetrics, Biotest, BioTheryX, Biotheus, Biotools, BioVersys, BioXcel, Blackford, Blacksmith Medicines, Blackstone, Bliss Biopharmaceutical, Bluebird Bio, Blueprint Medicines, BlueRock Therapeutics, Boehringer Ingelheim, Boehringer Ingelheim Vetmedica, Bophelo Bioscience & Wellness, Bota Bio, BPL Medical Technologies, Brain Research Through Advancing Innovative NeurotechnologiesInitiative, BridgeBio Pharma, Bridge Biotherapeutics, BridGene Biosciences, Brigham and Women's Hospital, BrightInsight, Bright Peak Therapeutics, Brightseed, Brii Biosciences, Bristol-Myers Squibb, Broad Institute, BYOMass, Byondis, C4 Therapeutics, C4X Discovery, Cadent, Calcimedica, California Institute for Biomedical Research, CAMP4 Therapeutics, Canadian Neuromuscular Disease Registry, CANbridge Pharmaceuticals, CancerCare, CanCure, Cannassure Therapeutics, Cannika, Capsida Biotherapeutics, Captor Therapeutics, Cara Care, Caraway Therapeutics, Cardiff Oncology, Cardiff University, Care Access Research, Carepay, Caribou Biosciences, Caris Life Sciences, Carisma Therapeutics, Carmine Therapeutics, Carna BioSciences, Case Western Reserve University, Casma Therapeutics, Castle Creek Biosciences, Catabasis Pharmaceuticals, Catalent, Catalyst Biosciences, CB Therapeutics, CDR-Life, Cedars-Sinai Medical Center, Celanese, Celcuity, Celdara Medical, Celeri Health, CelerisTx, Celgene, Cellares, Cell Cure Neurosciences, Cellenkos, CELLINK, Cell Mogrify, CellOrigin Biotech, Cellular Biomedicine, Celmatix, Celsius Therapeutics, Celularity, Celyad, Cend Therapeutics, Centers for Disease Control and Prevention, Centessa Pharmaceuticals, Centogene, Centre for Addiction and Mental Health, Centre for Commercialization of Regenerative Medicine (CCRM), Centre Leon Berard, Century Therapeutics, Cerevance, Cerevel Therapeutics, Charcot-Marie-Tooth Association, Charles River Laboratories, CHARM Therapeutics, Checkmate Pharmaceuticals, Checkpoint Therapeutics, Chembio Diagnostics, Chi-Med, Chiesi Farmaceutici, Children's Hospital of Philadelphia, China Resources Pharmaceutical Commercial Group International Trading, Chinese Academy of Sciences, Chinook Therapeutics, Cholesgen, Chronolife, Chugai Pharmaceutical, Cidara Therapeutics, Ciitizen, Cipla, Cirqle Biomedical, City of Hope, CIVCO Radiotherapy, Civica Rx, CJ CheilJedang, Clarity Pharmaceuticals, Clear Creek Bio, Clearmind Medicine, Cleveland Clinic, Click Therapeutics, Climate Amplified Disease and Epidemics, Clinica Universidad Navarra, Clinton Health Access Initiative, Clorox Company, Clover Biopharmaceuticals, Clover Therapeutics, Clovis Oncology, CMAB Biopharma, CMG Pharmaceutical, CMS Aesthetics, Coala Life, Coalition for Epidemic Preparedness Innovations, Cocoon Biotech, Cocrystal Pharma, Code Biotherapeutics, Code Ocean, Codex DNA, Codexis, Codiak BioSciences, Cognito Therapeutics, Cognizant, Colgate Palmolive, Columbia Care, Columbia University, Complix, Conatus Pharmaceuticals, ConcertAI, Concr, Confo Therapeutics, Contera Pharma, Context Therapeutics, Convelo Therapeutics, Corbus Pharmaceuticals, Coriolis Pharma Research, Corporation for Biological Research, COTA, Covant Therapeutics, Covar Pharmaceuticals, Crescita Therapeutics, CRISPR Therapeutics, CR Pharma, CSL Behring, CStone Pharmaceuticals, Cue Biopharma, Cullgen, Cullinan Oncology, Cumberland Emerging Technologies, Curacle, Curadev Pharma, Curadigm, Cure Duchenne, Cure Genetics, CureMatch, CURE Pharmaceutical, Curetis, CureVac, Curium, Cyclacel Pharmaceuticals, Cyclenium Pharma, Cyclica, CymaBay Therapeutics, Cystic Fibrosis Foundation, Cytocom, CytomX Therapeutics, Cytoo, CytoReason, Daewoong Pharmaceutical, Daiichi Sankyo, Dalriada Drug Discovery, Dana-Farber Cancer Institute, Danish Cancer Society Research Center, DarioHealth, DarwinHealth, Datos Health, Day One Biopharmaceuticals, DEARhealth, Debiopharm, Decibel Therapeutics, deCODE Genetics, Deerfield Management, Defence Therapeutics, DelSiTech, Delta 4, Denali Therapeutics, Department of Health - Abu Dhabi, Dewpoint Therapeutics, Diabeloop, Diamond Light Source, DIAN Diagnostics, Diatech Pharmacogenetics, Dicerna Pharmaceuticals, Digital Medicine Society, DiNAQOR, Disability Solutions, Diverse Biotech, Diversigen, DNX Biopharmaceuticals, doc.ai, DoctorsOne Healthcare Systems, Dogma Therapeutics, Dong-A ST, Door Pharmaceuticals, DotBio, DoubleRainbow Biosciences, Dr. Denese SkinScience, Dr. Falk Pharma, Dr. Reddy's Laboratories, Dragonfly Therapeutics, Draper Laboratories, Duke Clinical Research Institute (DCRI), Duke University, Dunad Therapeutics, Dyadic International, DyNAbind, Dynacure, Dynavax Technologies, Dyno Therapeutics, Eagle Genomics, Echosens, EdiGene, eFFECTOR Therapeutics, Eikon Therapeutics, Eisai, Eisai Inc, Eko, Elaaj Bio, Elevation Oncology, Eleven Biotherapeutics, Elevian, Elicio Therapeutics, Eligo Bioscience, Eli Lilly, Elix, Elpiscience, Elsevier, Elsie Biotechnologies, Emergence Therapeutics, Emergent BioSolutions, Emmaus Life Sciences, Empatica, Empirico, Enamine, Enara Bio, Encoded Therapeutics, Endotherm, Enesi Pharma, Engitix, Ensoma, Enterome Bioscience, Entos Pharmaceuticals, Entrada Therapeutics, Envisagenics, Enzychem Lifesciences, Enzyvant Science, EpicentRx, Epilepsy Foundation (EF), EpiPharma, Epivax, EQRx, Eracal Therapeutics, Erasmus University Medical Center, ERP Biomarker Qualification Consortium, Erytech Pharma, Escient Pharmaceuticals, ESSA Pharma, Essex Bio-Technology, EtectRx, ETH Zurich, Eunice Kennedy Shriver Institute of Child Health and Human Development, Eureka Eurostars, Eurofins Discovery, European Molecular Biology Laboratory, European Vaccine Initiative, EVA Pharma, Evelo Biosciences, Everads Therapy, EverInsight Therapeutics, EverlyWell, Eversana, Evidation Health, Evolve BioSystems, EVOQ Therapeutics, Evotec, Evox Therapeutics, Evozyne, ExCEEd Orphan, Excelra, Exelixis, Exicure, Exonate, Expansion Therapeutics, Experic, Experimental Drug Development Centre, ExScientia, Eyenovia, EyePoint Pharmaceuticals, F-Star Therapeutics, F4 Pharma, Facio Therapies, Facit, Fate Therapeutics, Felix Biotechnology, Ferring Pharmaceuticals, Fibrocell Science, Filament Health, FitBit, FivepHusion, Flagship Biosciences, Flagship Pioneering, Flatiron Health, Foghorn Therapeutics, Food and Drug Administration (FDA), Forendo Pharma, Forge Therapeutics, Formosa Pharmaceuticals, Forty Seven, Fosun Kite Biotechnology, Fosun Pharmaceutical, Foundation Medicine, Four Points Innovation, Fox Chase Cancer Center, Fraunhofer Institute for Molecular Ecology (IME), FreeMind Group, Fresenius Kabi Pharmaceuticals, Frontier Medicines, FSD Pharma, Fujifilm, FUJIFILM Cellular Dynamics, Fulcrum Therapeutics, Fundació Institut de Recerca de l'Hospital de la Santa Creu i Sant Pau, Fusion Pharmaceuticals, G1 Therapeutics, G42 Healthcare, Gain Therapeutics, Galapagos, Galectin Therapeutics, Galmed Pharmaceuticals, Gan & Lee, Gatehouse Bio, GC Pharma, Geisinger Health System, GeneCode, Genentech, Generate Biomedicines, Generian Pharmaceuticals, Geneseeq, Genesis Therapeutics, Genethon, Genetic Leap, Genevant Sciences, Genfit, GenFleet Therapeutics, Genialis, Genmab, Genocea Biosciences, Genome and Company, Genome Biologics, GentiBio, Genuity Science, Genzyme, German Cancer Research Center, German Heart Centre Berlin, Gero, Gerresheimer, Gibson Oncology, Gilead Sciences, Ginkgo BioWorks, Givaudan, Global Blood Therapeutics, Global Lung Cancer Coalition, Global Response Aid, Global Virus Network, Glooko, GlycoMimetics, GlycoNet, Glympse Bio, GNA Biosolutions, GNS Healthcare, GO2 Foundation for Lung Cancer, Goethe University Frankfurt, Goldfinch Bio, GoodRx, Google, Gossamer Bio, GO Therapeutics, Grail, Graviton Bioscience, Grifols, Gritstone Bio, Grow Biotech, Grunenthal, GSK, GSK Consumer Healthcare, Guangzhou Xiangxue Pharmaceutical, Guardant Health, Gubra, Gurnet Point Capital, Hadassah Medical Center, Hainan Sihuan Pharmaceutical, HalioDx, Halozyme Therapeutics, HanAll Pharmaceuticals, Handok Pharmaceuticals, Hangzhou Chance Pharmaceuticals, Hangzhou Zhongmei Huadong Pharmaceutical, Hanmi Pharmaceutical, Hansa Biopharma, Happify Health, Harbour Biomed, Harpoon Therapeutics, Harvard Medical School, Harvard University, Hawkeye Therapeutics, Healion Bio, Health Care Originals, HealthSnap, Healx, Heartseed, HebeCell, Heidelberg Pharma, Helmholtz Zentrum Munchen, Helsinn Healthcare, Helsinn Therapeutics, HemoShear, Hengrui Therapeutics, Henlius Biotech, Hetero Labs, HiFiBio, HighRes Biosolutions, Hillstream BioPharma, HitGen, Hoffmann La Roche, Holmusk, Holobeam Technologies, Holobiome, Hong Kong Science and Technology Parks, Hookipa Pharma, Horizon Pharma plc, Horizon Therapeutics, Hospital for Special Surgery, Hoth Therapeutics, HotSpot Therapeutics, HP, Hsiri Therapeutics, Huadong Medicine, Huma, Hume Supernatural, Hummingbird Bioscience, I-mab, i2O Therapeutics, IACTA Pharmaceuticals, IBA, IBM, Icagen, Icahn School of Medicine at Mount Sinai, Ichor Medical Systems, ICL, Iconovo, IDEAYA Biosciences, Idera Pharmaceuticals, Idorsia, IFM Therapeutics, iGenomix, IGM Biosciences, IgniteData, Ikanik Farms, Iktos, Ildong Pharmaceutical, Illumina, ImaginAb, Imagine Pharmaceuticals, IMBdx, Imbrium Therapeutics, Imcyse, IMIDomics, Immatics Biotechnologies, Immuneering, Immune Therapeutics, ImmuNext, ImmunoGen, Immunome, Immunscape, Immusoft, Immutep, ImmVira, IMPACT Therapeutics, Imperial Brands, Imperial College London, Imugene, INBRAIN Neuroelectronics, InCarda Therapeutics, Inceptua, Incyte, Indivior, Indivumed, Infex Therapeutics, InfuTronix Solutions, Inhibrx, Inivata, INNERVIA Bioelectronics, InnoCentive, Innoplexus, Innovare, Innovative Medicines Initiative (IMI), Innovent Biologics, Insilico Biotechnology, Insilico Medicine, InSilicoTrials, Insitro, InSphero, Instem, Institute for Research in Immunology and Cancer – Commercialization of Research, Institute for Systems Biology, Institute of Cancer Research, Institut Gustave Roussy, Institut Pasteur, Intec Pharma, Integral Molecular, Intensity Therapeutics, Interaxon, International Association for the Study of Lung Cancer, International Diabetes Federation (IDF), IntuitiveX, InveniAI, Invenio Imaging, Inventia Healthcare, Inventia Life Science, Inventiva, Invetx, Invitae, InxMed, Ionis Pharmaceuticals, Iota Biosciences, Iovance Biotherapeutics, ipCapital Group, Ipsen, IPS Specials, IQVIA, ISD Immunotech, Italian Association for the Study of Pancreas, Iterative Scopes, Iterion Therapeutics, ITM Isotopen Technologien, Ivy Brain Tumor Center, Jacobio Pharmaceuticals, Jaguar Health, Jain Foundation, Janssen Biotech, Janssen Pharmaceuticals, Janssen Pharmaceutica NV, Janssen Research & Development, Janssen Therapeutics, Janux Therapeutics, Javelin Biotech, Jazz Pharmaceuticals, JCR Pharmaceuticals, Jenner Institute, Jiangsu Alphamab, Jiangsu Chia Tai Tianqing Pharmaceutical, Jiangsu Hansoh Pharmaceutical, Jiangsu Hengrui Medicine, Jiangsu Hengrui Pharmaceuticals, Jiangsu NHWA Pharmaceutical, Jnana Therapeutics, Johns Hopkins University, Johnson & Johnson, Johnson & Johnson Consumer Companies, Johnson & Johnson Innovation, Johnson & Johnson Vision, Jubilant Biosys, Jubilant Radiopharma, Junshi Biosciences, JW Pharmaceutical, Kadmon Pharmaceuticals, KAHR Medical, Kainos Medicines, Kaken Pharmaceutical, Kaleido Biosciences, KaliVir Immunotherapeutics, Kamada, KangaBio, Karkinos Healthcare, Karolinska Institute, Karuna Therapeutics, Karyopharm Therapeutics, Kazia Therapeutics, KBI BioPharma, KDAc Therapeutics, Kedrion Biopharma, Kelai Pharmaceuticals, Kelun-Biotech Biopharmaceutical, KemPharm, Kenya Medical Research Institute, Kettering Health, Keygene, Kiadis Pharma, Kings College London, Kiniksa Pharmaceuticals, Kinnate Biopharma, Kintor, Kira Pharmaceuticals, Kitanihon Pharmaceutical, Kit Check, Kite Pharma, Kobe University, Komodo Health, Koneksa Health, Koru Medical Systems, Kronos Bio, KSQ Therapeutics, KTH Royal Institute of Technology, Kumquat Biosciences, Kura Oncology, Kurma Life Sciences Partners, Kymab, Kymera Therapeutics, Kyn Therapeutics, Kyorin Pharmaceutical, Kyverna Therapeutics, L'Oreal, LabCentral, Laboratoires Thea, Laboratorios Farmaceuticos Rovi, Lacerta Therapeutics, Landos Biopharma, Langara College, Lantern Pharma, Lantheus Holding, Lantheus Medical Imaging, Latvian Institute of Organic Synthesis, Launch Therapeutics, Laurus Labs, Lavie Bio, Lead Pharma, Lee Moffitt Cancer Center, LegoChem Biosciences, Leiden University, Leidos, LEO Pharma, Les Laboratoires Servier, Leukemia & Lymphoma Society, Lexicon Pharmaceuticals, LFB Biotechnologies, LFB Group, LG Chem, LG Life Sciences, LianBio, LiberoThera, Lieber Institute, Liechti Lab, LifeArc, Life Edit Therapeutics, LifeMine Therapeutics, Life Raft Group, LifeSci Advisors, Ligand Pharmaceuticals, Light Chain Bioscience, Lightpoint Medical, Limbix, Lineage Cell Therapeutics, Lipidor, Lipigon Pharmaceuticals, Litesprite, Locus Biosciences, LogicBio Therapeutics, Lonza, Lotus Pharmaceuticals, Loulou Foundation, Loxo Oncology, Lumoptik, Lumos Pharma, Lundbeck, Lundquist Institute, Lung Biotechnology, Lung Cancer Foundation of America, Lung Cancer Initiative, Lung Cancer Research Foundation, LUNGevity Foundation, Luxna Biotech, Lycia Therapeutics, Lyell Immunopharma, LyGenesis, Lygos, Lyndra Therapeutics, Lynk Pharmaceuticals, Lysando, Lytix Biopharma, Macomics, Macrogenics, MAIA Biotechnology, Mallinckrodt Pharmaceuticals, Mammoth Biosciences, Mannin Research, Manny Pacquiao Foundation, Marengo Therapeutics, Marinus Pharmaceuticals, Maruho, Massachusetts General Hospital, Massachusetts Institute of Technology, Massachusetts Life Sciences Center, MassBio, Mass General Brigham, Matinas Biopharma, Matrix Medical Network, Max-Planck, Max Biopharma, Mayo Clinic, MC2 Therapeutics, McGill University, McKesson, McMaster University, McQuade Center for Strategic Research and Development, MD Anderson Cancer Center, MDimune, Medac, Medial EarlySign, Medicago, Medical University South Carolina, Medichem International, MediciNova, MEDiC Life Sciences, MediGene, MedImmune, Medison Pharma, Medolife Rx, Medomie Pharma, MedPharm, Medtronic, Meiji Seika, MeiraGTx, Memorial Sloan Kettering Cancer Center, Memo Therapeutics, Menarini, Menicon, Merck and Co, Merck Animal Health, Merck KGaA, Merck Sharpe & Dohme, Mereo BioPharma, Merieux NutriSciences, Mersana Therapeutics, Merus, Mesoblast, Mestag Therapeutics, Metabolon, Metrion Biosciences, MetVital, Microbiome Therapeutics Innovation Group, Microsoft, MILA International, MilliporeSigma, Mimetas, MiNA Therapeutics, Mind Medicine, MindRank AI, Mindset Pharma, Minovia Therapeutics, Mirati Therapeutics, miRecule, Mirimus, Miromatrix Medical, Mirum Pharmaceuticals, Mitobridge, Mitsubishi Tanabe Pharma, Mitsui, Modag, Moderna, ModeX Therapeutics, Molecular Partners, Molecular Templates, Monopar Therapeutics, Morningside Ventures, Morphic Therapeutic, MorphoSys, Mosanna Therapeutics, Motiv, MSD, Multimmune, MyBiotics Pharma, Mylan Pharmaceuticals, MyMD Pharmaceuticals, Myocarditis Foundation, MyoKardia, Myotonic Dystrophy Clinical Research Network, Myovant Sciences, Myriad Genetics, myTomorrows, Naason Science, NAMUH, Nanobiotix, Nanoform, NanoMab Technology, NaNotics, Nanyang Technological University, NapaJen Pharma, Nashville Biosciences, Natera, National Academy of Sciences, National Cancer Center, National Cancer Institute, National Cerebral and Cardiovascular Disease Research Center, National Comprehensive Cancer Network (NCCN), National Eye Institute, National Heart, Lung and Blood Institute, National Human Genome Research Institute, National Institute for Innovation in Manufacturing Biopharmaceuticals, National Institute of Allergy and Infectious Diseases, National Institute of Arthritis and Musculoskeletal Diseases, National Institute of Dental and Craniofacial Research (NIDCR), National Institute of Infectious Diseases, National Institute of Mental Health, National Institute of Neurological Disorders and Stroke, National Institute on Deafness and Other Communication Disorders, National Institutes of Health, National Organization for Rare Disorders, National Resilience, Natural Sciences and Engineering Research Council of Canada, NatureWorks, Navigo Proteins, Navrogen, Nektar Therapeutics, Nemaura Pharma, Neochromosome, NeoImmuneTech, Neokidney, NeoPhore, Neotope, Nephron Dx, NervGen Pharma, Nerviano Medical Sciences, Nestle Health Science, NETRIS Pharma, Neumora Therapeutics, Neuramedy, Neurimmune Therapeutics, NeuroBo Pharmaceuticals, Neurocrine Biosciences, Neurogene, NeuroLucent, Neuronetrix, NeuroSense Therapeutics, NeuroTracker, Neutron Therapeutics, Newsoara Biopharma, New York Presbyterian/Columbia, Nexelis, Nextage Therapeutics, Nference, Nichi-Iko Pharmaceutical Co, NiKang Therapeutics, Nimble Therapeutics, Nimbus Therapeutics, NIMIUM Therapeutics, Niowave, Nippon Shinyaku, NKGen Biotech, NKMax America, Noom, Nordic Bioscience, NorthStar Medical Radioisotopes, Nosopharm, Novadiscovery, Novartis, Novartis Institutes for BioMedical Research, Novavax, NovoCodex, Novome Biotechnologies, Novo Nordisk, NRx Pharmaceuticals, Nucleai, Nucro Technics, Numab, NuMedii, Numerate, Nurix Therapeutics, Nusano, NutraFuels, Nutricion, NXT Biomedical, Nykode Therapeutics, Nymirum, NYU Langone Medical Center, Obsidian Therapeutics, Ocean Spray Cranberries, Octapharma, Ocular Therapeutics, Ocular Therapeutix, ODx, OG DNA Genetics, OKKO Health, Olema Oncology, OliPass, OliX Pharmaceuticals, Omeros, Oncidium Foundation, OncoArendi Therapeutics, Oncoceutics, Oncode Institute, Oncodesign, Oncoheroes Biosciences, Oncologie, Oncolytics Biotech, Onconova Therapeutics, Oncora Medical, Oncorus, Oncternal Therapeutics, OneOncology, OneThree Biotech, oNKo-innate, OnKure, Ono Pharmaceutical, Ontario Institute for Cancer Research, Ontochem, Onward Therapeutics, Open Book Extracts, OpGen, Opsis Therapeutics, Optellum, Optimi Health, Orano Med, Oregon Health Sciences University, Orexia Therapeutics, Organon, ORIC Pharmaceuticals, Origenis, OrigiMed, Orion, Orionis Biosciences, Orna Therapeutics, Ortho-Clinical Diagnostics, Oscotec, OSE Immunotherapeutics, Osivax, Oslo University Hospital, Otsuka, Ovensa, Ovid Therapeutics, OWC Pharmaceutical Research, Owkin, Owlstone Medical, Oxford Biodynamics, Oxford BioMedica, Oxford BioTherapeutics, Oyster Point Pharma, Ozette Technologies, Pacific Pediatric Neuro-Oncology Consortium, PACT Pharma, Paige, Palleon Pharmaceuticals, Panaxia, panCELLa, Pandion Therapeutics, Paraza Pharma, Parexel, Parkinson's Disease Foundation, Parkinson's UK, Parkinsons Disease Foundation, Partner Therapeutics, Parvus Therapeutics, Pascal Biosciences, PathAI, Pathalys Pharma, Pathios Therapeutics, PaxMedica, PCI Pharma Services, PDC*line Pharma, PEAR Therapeutics, Peijia Medical, Peking Union Medical College, Pennsylvania Biotechnology Center, PeptiDream, PerkinElmer, Persephone Biosciences, Personal Genome Diagnostics, Personalis, PetaGene, Pfizer, Pfizer Canada, PGI Drug Discovery, Phanes Therapeutics, PharmAbcine, PharmaEngine, PharmaLogic, Pharmastrip, PharmaTher, PharmEnable, Pharming Group, Philogen, Phio Pharmaceuticals, Phoenix Molecular Designs, PhoreMost, PhotonPharma, pH Pharma, Phylloceuticals, PhysIQ, Pieris Pharmaceuticals, Pierre Fabre, Pilloxa, Ping An Ventures, PlantEXT, Plexium, Pliant Therapeutics, Pluristem Therapeutics, Pneuma Systems, POINT Biopharma, PointClickCare Technologies, PolarisQB, PoloMar Health, Population Health Partners, Portal Instruments, Poseida Therapeutics, PostEra, PPD, Praxis Precision Medicines, Precision BioSciences, PrecisionLife, Prellis Biologics, Presage Biosciences, Pressure BioSciences, Prevail Therapeutics, Prevencio, Primary Peptides, ProBioGen, Procyon Technologies, Progenetics, Progenics Pharmaceuticals, Prometheus Biosciences, Promises Innovative Recovery Center, Pro Pharmaceuticals, Prophase Labs, ProQR Therapeutics, ProteinQure, Proteros biostructures, Prothena, Proxygen, PsychoGenics, PTC Therapeutics, Pulmatrix, Pulmonary Fibrosis Foundation (PFF), Puma Biotechnology, Purdue Pharma, Purdue University, PureTech Health, QED Therapeutics, Qiagen, Qilu Pharmaceutical, Qpex Biopharma, Quanterix, Quantum Leap Health Care Collaborative, Quebec Heart and Lung Institute, Quell Therapeutics, Radboud University Nijmegen, Radient Technologies, Radiopharm Theranostics, Rafael Pharmaceuticals, Rafa Laboratories, Rafa Pharmaceuticals, Rakuten Medical, Rallybio, RAPT Therapeutics, Ratio Therapeutics, RayzeBio, Reata Pharmaceuticals, Rebiotix, Reckitt Benckiser, Recludix Pharma, Recursion, RedHill Biopharma, Redx Pharma, RefleXion Medical, ReForm Biologics, Regeneron Pharmaceuticals, Regenxbio, Regional Cancer Institute of Montpellier, Regor Therapeutics, Relay Therapeutics, RelianceHMO, Relief Therapeutics, Remix Therapeutics, Renexxion, RenovoRx, Renown Institute for Health Innovation, Repare Therapeutics, Repertoire Genesis, Repurpose.AI, Resonant Therapeutics, RespireRx Pharmaceuticals, RetinAI Medical, Reverie Labs, reViral, ReviR Therapeutics, ReVision Optics, Revision Skincare, Revitope Oncology, Revive Therapeutics, RevolKa, Revolution Medicines, Revvity, Rexahn Pharmaceuticals, Reyon Pharmaceuticals, Rgenta Therapeutics, RheaVita, Rheos Medicines, Ribometrix, Ridgeback Biotherapeutics, Rigel Pharmaceuticals, RIKEN Research Institute, Rising Pharmaceuticals, Roche, Roche Diagnostics, Rocket Pharmaceuticals, Rohto Pharmaceutical, Roivant Sciences, Roswell Biotechnologies, Roswell Park Cancer Institute, Rubedo Life Sciences, Rugen Therapeutics, Russian Direct Investment Fund, RVL Pharmaceuticals, Ryerson University, Ryvu Therapeutics, Saama, SAB Biotherapeutics, SafeTraces, SAGA Diagnostics, Sage Therapeutics, Salarius Pharmaceuticals, Salipro Biotech, Salk Institute, Samsung Biologics, Samyang Biopharmaceuticals, Sandoz, Sangamo Therapeutics, Sanguina, Saniona, Sanofi, Sanofi-Pasteur, Sanquin Blood Supply Foundation, Santen Pharmaceutical, Santhera Pharmaceuticals, Sanyou Biopharmaceuticals, Saphetor, Sapien Biosciences, Sarah Cannon Research Institute, Sarepta Therapeutics, Savara Pharma, Scenic Biotech, Scholar Rock, Schrodinger, SciBase, SciClone Pharmaceuticals, Science 37, SciNeuro Pharmaceuticals, Scipher Medicine, SciSparc, Scorpion Therapeutics, Scribe Therapeutics, Scripps Research Institute, Scriptr Global, Seagen, Sean M Healey & AMG Center for ALS, Seattle Genetics, Secarna Pharmaceuticals, Second Genome, Sedec Therapeutics, Seelos Therapeutics, Selagine, SelectImmune Pharma, Selexis, Sema4, SemaThera, Sengenics, Sensei Biotherapeutics, Sensorion, Sensory Cloud, Sensyne Health, Sentinel Oncology, Sequence Bio, Sequential Skin, SeraNovo, Seres Therapeutics, Sernova, Serotiny, Serum Institute of India, Servatus Biopharmaceuticals, Seven and Eight Biopharmaceuticals, Shanghai Institute of Materia Medica, Shanghai Pharmaceuticals Holdings, Shape Therapeutics, Shasqi, Sheba Medical Center, Shenogen Pharma, Shenzhen Institutes of Advanced Technology, Shepherd Therapeutics, Shionogi, Shire Human Genetic Therapies, Shoreline Biosciences, Sidney Kimmel Cancer Center, Siemens Healthineers, SIGA Technologies, Sigilon Therapeutics, Signet Therapeutics, Silence Therapeutics, Simcere Pharmaceuticals, Simulations Plus, Singlera Genomics, Singular Genomics Systems, Sino Biopharmaceutical, Sinorda Biomedicine, Sinovac Biotech, Sirenas, Sirion Biotech, Sirio Pharma, Sirnaomics, Sironax, SIRS Therapeutics, Sirtex Medical, SiteOne Therapeutics, Sitryx, SK Biopharmaceuticals, Skyhawk Therapeutics, SmartPharm Therapeutics, Sofie Biosciences, Solarvest BioEnergy, Soleno Therapeutics, Solid Biosciences, SomaLogic, Sonnet BioTherapeutics, Sonoma BioTherapeutics, Sony, SOPHiA Genetics, Sorrento Therapeutics, Sorse Technology, Sosei, Sosei Heptares, Sourasky Medical Center, Spanish National Research Council, Spark Therapeutics, Sparsha, Specifica, Spero Therapeutics, SpringWorks Therapeutics, SQZ Biotech, SRI International, STADA Arzneimittel, Stanford University, Stanford University School of Medicine, Statera Biopharma, Step Pharma, Stereotaxis, Stevanato, Storm Therapeutics, Stratpharma, StrideBio, Structural Genomics Consortium, Subtle Medical, Sumitomo Chemical Company, Sumitomo Dainippon Pharma, Sumitovant Biopharma, Summit Therapeutics, Sunovion Pharmaceuticals, Sun Pharma Advanced Research Company, Sunshine Biopharma, Surrozen, Sutro Biopharma, Swiss Institute of Bioinformatics (SIB), Syapse, Sygnature Discovery, Symvivo, Synbiotech, Syndax Pharmaceuticals, Syneos Health, Syngene International, Synlogic, Synthekine, SyntheX, Syros Pharmaceuticals, Sysmex, Sysnav Healthcare, Taiho, Taisho Pharmaceutical, Takeda Pharmaceutical, Talix Therapeutics, Tallac Therapeutics, TALLC, Tarveda Therapeutics, Tavotek Biotherapeutics, Tavros Therapeutics, Taysha Gene Therapies, TB Alliance, Teijin, TeleVet, Telix Pharmaceuticals, Tella, Tempest Therapeutics, Tempus, Tenacia Biotechnology, TeneoBio, TenNor Therapeutics, Tentarix Biotherapeutics, Terns Pharmaceuticals, Terumo Blood and Cell Technologies, Tessa Therapeutics, Tetra Bio-Pharma, Tetragenetics, Teva Pharmaceutical Industries, Tevard Biosciences, Texas Lung Injury Institute, TFF Pharmaceuticals, TG Therapeutics, The International AIDS Vaccine Initiative, Themis Bioscience, TheraPanacea, Therapix Bio, Thermo Fisher Scientific, Third Pole Therapeutics, Thoeris, Thomas Jefferson University, Thorne HealthTech, TILT Biotherapeutics, TiumBio, Tizona Therapeutics, Tmunity Therapeutics, TONIX Pharmaceuticals, Toronto Innovation Acceleration Partners, Totus Medicines, TRACON Pharmaceuticals, Transcenta, Transgene, Transimmune, Translate Bio, TransThera, Treehill Partners, Trevena, Treventis, TRexBio, TrialSpark, Triastek, Trigone Pharma, Triphase Accelerator, TrovaGene, Trutino Biosciences, TSB Therapeutics, TScan Therapeutics, TTC, TTP Group, Turnstone Biologics, Twist Bioscience, twoXAR, Ubie, uBiome, Ubiquigent, UbiVac, Ubix Therapeutics, UCB, UK Biobank, Ultivue, Ultragenyx Pharmaceuticals, Umoja Biopharma, Unilever, UniQuest, UniQure, United Therapeutics, Universal Display, Universe Pharmaceuticals, University College London, University Gottingen, University of Alberta, University of Arizona, University of Basel, University of Calgary, University of California, Davis, University of California, San Diego, University of California Berkeley, University of California Los Angeles, University of California San Francisco, University of Connecticut, University of Dundee, University of Edinburgh, University of Florida, University of Georgia, University of Health Sciences Antigua, University of Helsinki, University of Liverpool, University of Maryland School of Medicine, University of Massachusetts Medical School, University of Minnesota, University of Montana, University of Montreal, University of Nebraska, University of North Carolina, University of Oxford, University of Pennsylvania, University of Pittsburgh, University of Queensland, University of Saskatchewan, University of South Australia, University of Texas, University of Texas Health SCience Center at San Antonio, University of Texas Health Science Center at Tyler, University of Toronto, University of Washington, Unlearn, UPL, Uppthera, Upside Health, UroGen Pharma, Urovant Sciences, UroViu, US Army Medical Research and Material Command, US Army Medical Research Institute of Infectious Diseases, US Government, US Oncology Research, Usynova Pharmaceuticals, Utrecht University, Vaccibody, Vaccine Formulation Institute, Valence Discovery, Valneva, Vanda Pharmaceuticals, Vanderbilt University, Vanguard Scientific Systems, VantAI, Vaxart, VaxEquity, VBI Vaccines, Vect-Horus, Vector Institute, Veeva Systems, VenatoRx, Veracyte, Verana Health, Verantos, Verge Genomics, Verily, VerImmune, Vernalis, Verseau Therapeutics, Vertex Pharmaceuticals, Verve Therapeutics, Vetigenics, Vibliome Therapeutics, Vicore Pharma, Vidscrip, Viela Bio, Vifor Pharma, ViGeneron, ViiV Healthcare, Vincere Biosciences, Vipergen, Vir Biotechnology, Viriom, Viroclinics Biosciences, Virtual Health Partners, Visotec, VistaGen Therapeutics, Visus Therapeutics, Vitruvias Therapeutics, Viva Biotech, VivaVision Biotech, Vivera Pharmaceuticals, Vivet Therapeutics, Vividion Therapeutics, Volastra Therapeutics, Voluntis, Vor Biopharma, Voyager Therapeutics, Vuja De Sciences, Vyriad, WaVe Lifesciences, Weatherden, Weill Cornell Medical College, Weizmann Institute, WellDoc, Wellthy Therapeutics, Werewolf Therapeutics, West Pharmaceutical Services, WindMIL Therapeutics, WinterLight Labs, Woom, WuXi Biologics, Wuxi Shuangliang Biotechnology, Wuxi STA, Wyss Institute, X-chem, X4 Pharmaceuticals, Xencor, Xenon Pharmaceuticals, XERIS Pharmaceuticals, XtalPi, Xyphos Biosciences, Yale School of Medicine, Yale University, Yingli Pharma, Ypsomed, Yuhan Corporation, Yumanity Therapeutics, ZAI Laboratory, ZappRx, Zealand Pharma, ZebiAI Therapeutics, Zedira, Zelira Therapeutics, Zentalis Pharmaceuticals, Zenyaku Kogyo, Zogenix, ZYUS Life Sciences, ZyVersa Therapeutics
Current Partnering reports provide insight into the trends and terms of partnering deals in the global life sciences sector.
Current Partnering reports are updated every six months to ensure the user has access to the latest announcements and trends in the topic focus of the report.
Current Partnering analysts review the deal data to provide an overview and analysis of deal trends, including example deals and terms.
Current Partnering reports source deal data from our proprietary deals and alliances database, Current Agreements. The database is updated daily by our analysts with new deals as they are announced globally by the company's party to the deal. In addition, deal records are updated with new data as it becomes available.
The data in the Current Agreements deals and alliances database is obtained from secondary sources such as publicly available industry sources including press releases, company presentations, investor presentations, company SEC filings, other company filings, company websites, conference presentations. Sources are identified to allow for user verification.
Current Partnering provides comprehensive coverage of the following partnering or deal types:
• Asset purchase
• Assignment
• Co-development
• Co-market
• Co-promotion
• Collaborative R&D
• Contract service
• CRADA
• Cross-licensing
• Development
• Distribution
• Equity purchase
• Evaluation
• Grant
• Joint venture
• Licensing
• Loan
• Manufacturing
• Marketing
• Option
• Promotion
• Research
• Royalty financing
• Settlement
• Spin out
• Sub license
• Supply
• Termination
• Warrant
Every deal record is fully categorized and includes the following data, where available:
• Industry sector
• Therapy areas
• Technology type
• Deal components
• Financial terms
• Stage of development
• Exclusivity
• Asset type
• Geographic focus
• Excluded geography
• Company press release
• SEC filing data including contract document
All financial amounts are converted to US$ using the exchange rate available on the date of deal announcement, enabling direct comparison of deal terms across international territories.
Financial data and contract documents displayed in deal records is obtained from public sources, where disclosed by the parties to the deal.
We found other products you might like!