Regenerative Medicine Collaboration and Licensing Deals 2016-2023
Regenerative Medicine Collaboration and Licensing Deals | Global coverage | Deal financials | Contract documents | Deal trends | Leading dealmakers | Collaboration, licensing, development, and research deals |Comprehensive deal directory 2016 to 2023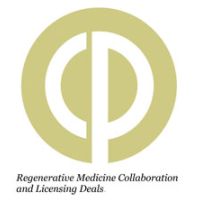 Publication date
November 2023
Product type
Research report
Available formats
PDF document
Regenerative Medicine Collaboration and Licensing Deals provides a comprehensive understanding and unprecedented access to the regenerative medicine deals entered into by the worlds leading biopharma companies.
Fully revised and updated, the report provides details of regenerative medicine deals from 2016 to 2023.
The report provides a detailed understanding and analysis of how and why companies enter regenerative medicine deals. These deals tend to be multicomponent, starting with collaborative R&D, and commercialization of outcomes.
The report includes collaboration, development, research and licensing deals.
This report contains a comprehensive listing of 1651 regenerative medicine deals announced since 2016 including financial terms where available including links to online deal records of actual regenerative medicine partnering deals as disclosed by the deal parties. In addition, where available, records include contract documents as submitted to the Securities Exchange Commission by companies and their partners.
The initial chapters of this report provide an orientation of regenerative medicine dealmaking.
Chapter 1 provides an introduction to the report.
Chapter 2 provides an overview of the trends in regenerative medicine dealmaking since 2016.
Chapter 3 provides an overview of the leading regenerative medicine deals since 2016. Deals are listed by headline value.
Chapter 4 provides a comprehensive listing of the top 25 most active companies in regenerative medicine dealmaking with a brief summary followed by a comprehensive listing of regenerative medicine deals, as well as contract documents available in the public domain.
Chapter 5 provides a comprehensive and detailed review of regenerative medicine deals signed and announced since Jan 2016, where a contract document is available in the public domain.
Chapter 6 provides a comprehensive and detailed review of regenerative medicine partnering deals signed and announced since Jan 2016. The chapter is organized by specific regenerative medicine technology type in focus.
The report also includes numerous table and figures that illustrate the trends and activities in regenerative medicine deal making since 2016.
In addition, a comprehensive deal directory is provided organized by company A-Z, deal type and therapeutic target. Each deal title links via Weblink to an online version of the deal record and where available, the contract document, providing easy access to each contract document on demand.
Key benefits
Regenerative Medicine Collaboration and Licensing Deals provides the reader with the following key benefits:
• Understand deal trends since 2016
• Browse regenerative medicine collaboration and licensing deals
• Benchmark analysis – identify market value of transactions
• Financials terms - upfront, milestone, royalties
• Directory of deals by company A-Z, deal type and therapy area
• Leading deals by value
• Most active dealmakers
• Identify assets and deal terms for each transaction
• Access contract documents - insights into deal structures
• Due diligence - assess suitability of your proposed deal terms for partner companies
• Save hundreds of hours of research time
Report scope
Regenerative Medicine Collaboration and Licensing Deals is intended to provide the reader with an in-depth understanding of regenerative medicine trends and structure of deals entered into by leading biopharma companies worldwide.
Regenerative Medicine Collaboration and Licensing Deals includes:
• Trends in regenerative medicine dealmaking in the biopharma industry
• Directory of regenerative medicine deal records covering pharmaceutical and biotechnology
• The leading regenerative medicine deals by value
• Most active regenerative medicine licensing dealmakers
Regenerative Medicine Collaboration and Licensing Deals provides comprehensive access to available records for deals, including contract documents where available.
Analyzing contract agreements allows due diligence of:
• What are the precise rights granted or optioned?
• What is actually granted by the agreement to the partner company?
• What exclusivity is granted?
• What is the payment structure for the deal?
• How are sales and payments audited?
• What is the deal term?
• How are the key terms of the agreement defined?
• How are IPRs handled and owned?
• Who is responsible for commercialization?
• Who is responsible for development, supply, and manufacture?
• How is confidentiality and publication managed?
• How are disputes to be resolved?
• Under what conditions can the deal be terminated?
• What happens when there is a change of ownership?
• What sublicensing and subcontracting provisions have been agreed?
• Which boilerplate clauses does the company insist upon?
• Which boilerplate clauses appear to differ from partner to partner or deal type to deal type?
• Which jurisdiction does the company insist upon for agreement law?
Regenerative Medicine Collaboration and Licensing Deals provides the reader with the following key benefits:
• Understand deal trends since 2016
• Browse regenerative medicine collaboration and licensing deals
• Benchmark analysis – identify market value of transactions
• Financials terms - upfront, milestone, royalties
• Directory of deals by company A-Z, deal type and therapy area
• Leading deals by value
• Most active dealmakers
• Identify assets and deal terms for each transaction
• Access contract documents - insights into deal structures
• Due diligence - assess suitability of your proposed deal terms for partner companies
• Save hundreds of hours of research time
Executive Summary
Chapter 1 – Introduction
Chapter 2 – Trends in regenerative medicine dealmaking
2.1. Introduction
2.2. Regenerative medicine deals over the years
2.3. Most active regenerative medicine dealmakers
2.4. Regenerative medicine deals by deal type
2.5. Regenerative medicine deals by therapy area
2.6. Regenerative medicine deals by industry sector
2.7. Deal terms for regenerative medicine deals
2.7.1 Regenerative medicine deals headline values
2.7.2 Regenerative medicine deal upfront payments
2.7.3 Regenerative medicine deal milestone payments
2.7.4 Regenerative medicine royalty rates
Chapter 3 – Leading regenerative medicine deals
3.1. Introduction
3.2. Top regenerative medicine deals by value
Chapter 4 – Most active regenerative medicine dealmakers
4.1. Introduction
4.2. Most active regenerative medicine dealmakers
4.3. Most active regenerative medicine deals company profiles
Chapter 5 – Regenerative medicine contracts dealmaking directory
5.1. Introduction
5.2. Regenerative medicine contracts dealmaking directory
Chapter 6 – Regenerative medicine dealmaking by technology type
Deal directory
Deal directory – Regenerative medicine deals by company A-Z
Deal directory – Regenerative medicine deals by deal type
Deal directory – Regenerative medicine deals by therapy area
Deal type definitions
About Wildwood Ventures
Current Partnering
Current Agreements
Recent report titles from Current Partnering

 
Table of figures
Figure 1: Regenerative medicine deals since 2016
Figure 2: Active regenerative medicine dealmaking activity – 2016 - 2023
Figure 3: Regenerative medicine deals by deal type since 2016
Figure 4: Regenerative medicine deals by therapy area since 2016
Figure 5: Regenerative medicine deals by industry sector since 2016
Figure 6: Regenerative medicine deals with a headline value
Figure 7: Regenerative medicine deals with an upfront value
Figure 8: Regenerative medicine deals with a milestone value
Figure 9: Regenerative medicine deals with a royalty rate value
Figure 10: Top regenerative medicine deals by value since 2016
Figure 11: Most active regenerative medicine dealmakers 2016 - 2023
Figure 12: Regenerative medicine deals by technology type since 2016
Pricing options
$3,995: single-user (encrypted file - one user/device)

$5,995: multi-user (encrypted file - up to 5 users/devices)

$9,995: company (unencrypted file)
Single and Multi-user license files are encrypted PDF documents. Details of how to access using Javelin3 PDF Reader will be provided at report delivery.
Company license files are not encrypted and can be accessed using a PDF Reader.
A full explanation of license type definitions can be found here.
Our guarantee
Price promise
We guarantee our prices are competitive. If you find the same report advertised at a lower price within 7 days of purchase, we will refund the difference.
Delivery Deadline
We guarantee that the report will be sent within the specified delivery times. In the unlikely case of a delay we may offer a partial refund as compensation. (Terms may apply)
Latest report
If an update is published within 30 days of your purchase, you will receive it absolutely free of charge.
Serious Security
We take your data and security seriously. See our privacy policy for details of how we manage your data.
All card payments are processed by Evalon.
Sales Support
If you have any questions about your report or are unhappy with the quality, we will do our best to resolve your query. Contact us direct.
Total Trust
Current Partnering is part of Wildwood Ventures Ltd., based in York, United Kingdom. We have been trading successfully online since 2009 and work with some of the most famous brands in the business. We carefully select our partners to ensure that the publications meet expectations of demanding customers.
2A, 2seventy bio, 3D-Side, 3D Medicines, 3D Systems, 3SBio, 3T Biosciences, 4D Molecular Therapeutics, 180 Life Sciences, A*STAR Agency for Science, Technology and Research, A*STAR Genome Institute of Singapore, A*STAR' Institute of Molecular and Cell Biology, A2 Biotherapeutics, AavantiBio, AAVnerGene, Abbvie, Abby Grace Foundation, AbCellera Biologics, Abeona Therapeutics, Abingworth Management, Abintus Bio, ABL Bio, Abound Bio, Abu Dhabi Stem Cells Center, Abveris, Abzena, Academy of Military Medical Sciences (China), Accelerator for Technological Research in Genomic Therapies, Accellta, Accenture, ACEA Biosciences, Acepodia, aCGT Vector, Achilles Therapeutics, Actinium Pharmaceuticals, ACT Therapeutics, ActualEyes, Acuitas Therapeutics, AdAlta, Adaptimmune, Adaptive Biotechnologies, Adaptive Phage Therapeutics, Adicet Bio, Adolore Biotherapeutics, Adva Biotechnology, Advanced Biological Innovation and Manufacturing, Advanced BioScience Laboratories, Advanced Regenerative Manufacturing Institute, Adverum Biotechnologies, Aegis Life, Aethon Therapeutics, Aevitas Therapeutics, Affimed Therapeutics, Affini-T Therapeutics, Affinia Therapeutics, AffyXell Therapeutics, AGC Asahi Glass, AGC Biologics, Ageless Biotech, AgeX Therapeutics, Agilis Biotherapeutics, AgonOx, AiVita Biomedical, Akadeum Life Sciences, Akashi Therapeutics, Akouos, Akoya Biosciences, Alaunos Therapeutics, Albumedix, Alcyone Lifesciences, Alder Biopharmaceuticals, Alder Therapeutics, Aldevron, Aleta Biotherapeutics, Alkem Laboratories, Allele Biotechnology and Pharmaceuticals, Allen Institute for Brain Science, Allergan, Alliance for Cancer Gene Therapy, Alliance for Regenerative Medicine, Allogene Overland Biopharm, Allogene Therapeutics, Alloplex Biotherapeutics, AlloVir, AllStripes, Almirall, Alnylam Pharmaceuticals, Alpha Biopharma, Alphageneron Pharmaceuticals, Alpha Teknova, Alpine Immune Sciences, Altimmune, ALTuCELL, Amarna Therapeutics, Ambys Medicines, American Association of Neuromuscular & Electrodiagnostic Medicine, American CryoStem, American Gene Technologies, American National Multiple Sclerosis Society, American Society of Gene and Cell Therapy, American Society of Hematology, American Type Culture Collection (ATCC), Amgen, Amicus Therapeutics, AmpliPhi Biosciences, Amryt Pharma, Anagenesis Biotechnologies, Anew Medical, Angionetics, Angiostem, Ankarys Therapeutics, Annapurna Therapeutics, Antengene, Anthony Nolan, Antibe Therapeutics, Antion Biosciences, Apceth, Apeiron Biologics, Apic Bio, Apollo Therapeutics, Appia Bio, Applied Cells, Applied DNA Sciences, Applied Genetic Technologies, Applied StemCell, Aptuit, Aquitaine Science Transfert (SATT Aquitaine), Arbele, Arbor Biotechnologies, Arcellx, Arctic Vision, Armata Pharmaceuticals, Arovella Therapeutics, Arsenal Biosciences, Artisan Bio, Artiva Biotherapeutics, Aruvant Sciences, Asahi Kasei, Ascendance Biotechnology, ASC Therapeutics, Asimov, Asklepios Biopharmaceutical, Aspect Biosystems, Astellas Institute for Regenerative Medicine, Astellas Pharma, Astellas Pharma US, Astem, Asterias Biotherapeutics, AstraZeneca, Atara Biotherapeutics, Atelerix, Athebio, Athenex, Athersys, ATMPS, ATP, Atvio Biotech, Auburn University, Audentes Therapeutics, Australian Research Council, Autodesk, Autolomous, Autolus, Avacta, Avactis Biosciences, Avalon GloboCare, Avance Biosciences, Avantor, Avectas, Avellino Labs, Avery Therapeutics, AveXis, Avista Therapeutics, Avita Therapeutics, Avrobio, Axcelead Drug Discovery Partners, Axelys, Axiogenesis, Axis Therapeutics, AxoSim, Axovant Gene Therapies, B-MoGen Biotechnologies, Banner MD Anderson Cancer Center, Barbara Ann Karmanos Cancer Institute, Baxalta, Baxter International, Bayer, Baylor College, Baylor College of Medicine, Beam Therapeutics, Beckman Research Institute of City of Hope, BeiGene, Bellicum Pharmaceuticals, Ben-Gurion University, Benaroya Research Institute, Benitec Biopharma, Bennu Pharmaceuticals, Berkeley Lights, Bespoke Gene Therapy Consortium, Be The Match BioTherapies, Beverly Hills Cancer Center, Bharat Biotech, BIA Separations, Bicycle Therapeutics, Bill and Melinda Gates Foundation, Bio-Techne, BIOASTER, BioAtla, BioCardia, BioCentriq, BioCurate, BioCure, Biocytogen, BioEclipse Therapeutics, Biogen, Bioharmony Therapeutics, BioInvent, BioLab Sciences, BioLamina, BioLife Solutions, BiolineRX, Biological Industries, biologistex CCM, BioMagnetic Solutions, BioMarin Pharmaceutical, Biomed, Biomedical Advanced Research and Development Authority, BioMed X Innovation Center, BiomX, Bionic Sight, Bionomics, Bionoveo, BioNTech, BionX Medical Technologies, Biophage Pharma, bioRASI, BioRestorative Therapies, Biosceptre International, BioSenic, Biositu Pharmaceutical Technology, Biosolution, BioSpherix, BioStem Technologies, Biotechnology and Biological Sciences Research Council (BBSRC), BioTherapeutic Labs, Biotheus, Bioventus, Bioverativ, Bird Foundation, Bit Bio, Blackstone, Blood Centers of America, Bluebird Bio, Bluebridge Technologies, Blueprint Genetics, BlueRock Therapeutics, Boehringer Ingelheim, Bone Biologics, BoneSupport, Bone Therapeutics, BoyaLife, Bpifrance, Brain Research Through Advancing Innovative NeurotechnologiesInitiative, BrainStorm Cell Therapeutics, Brammer Bio, BriaCell Therapeutics, BridgeBio Pharma, Brigham and Women's Hospital, BrightPath Biotherapeutics, Bristol-Myers Squibb, BRL Medicine, Broad Institute, Brooklyn ImmunoTherapeutics, C3i, Cabaletta Bio, Caladrius Biosciences, Calidi Biotherapeutics, California Institute for Biomedical Research, California Institute for Regenerative Medicine, California Institute of Technology, Calimmune, CAMP4 Therapeutics, CANbridge Pharmaceuticals, Cancer Prevention and Research Institute of Texas, Cancer Research Institute, Cancer Research Technology, Cancer Research UK, Candel Therapeutics, Capricor Therapeutics, Capsida Biotherapeutics, Capsigen, Captivate Bio, Caravan Biologix, CARB-X, CareDx, CareNet, Caribou Biosciences, Carina Biotech, Carisma Therapeutics, Carolina BioOncology Institute, CARsgen, Cartherics, Casebia Therapeutics, Case Western Reserve University, CASI Pharmaceuticals, Castle Creek Biosciences, Catalent, Catamaran Bio, Catholic University Leuven, CavoGene LifeSciences, CDISC, Celdara Medical, Celgene, Cell-Easy, Cell2in, Cell and Gene Therapy Catapult, Cellares, Cell Care Therapeutics, Cell Cure Neurosciences, Cell Design Labs, Cellect Biotechnology, Cellectis, Cellectricon, Cellenkos, Cellevolve Bio, CellGenix, Cellinfinity Bio, Celling Biosciences, CELLINK, Cellipont Bioservices, Cellistic, Cell Medica, Cell Mogrify, Cell One Partners, CellOrigin Biotech, Cell Point, CellPoint, CellProThera, CellSpring, Celltex Therapeutics, Cellthera Pharma, Cell Therapy, Cell Therapy Catapult, Cell Therapy Manufacturing Center, Cellular Biomedicine, Cellular Dynamics International, Cellular Engineering Technologies, Cellular Origins, Cellusion, Cellvation, Celregen, Celsius Therapeutics, Celularity, Celyad, Censo Biotechnologies, Center for Breakthrough Medicines, Center for Genomic Regulation, Center for International Blood and Marrow Transplant Research, Centogene, Centre for Commercialization of Cancer Immunotherapy and Regenerative Medicine, Centre for Commercialization of Regenerative Medicine (CCRM), Centre for Drug Research and Development (CDRD), Century Therapeutics, Cerhum, CERo Therapeutics, Certara, Cevec Pharmaceuticals, CgBio, CGT Global, Champions Oncology, Charite Universitatsmedizin Berlin, Charles River Laboratories, Chart Industries, Children's Hospital Boston, Children's Hospital of Philadelphia, Children's Hospital of Pittsburgh, Children's Medical Research Institute, Children's National Hospital, Children's Research Institute, Chimeric Therapeutics, Chinagene Tech, China Medical System, China Southeast University, Chinese University of Hong Kong, Cimeio Therapeutics, Cincinnati Children's Hospital Medical Center, Cipla, Citius Pharmaceuticals, City of Hope, Cleara Biotech, ClearPoint Neuro, Clearside Biomedical, Cleveland Clinic, CMT Research Foundation, Coalition for Epidemic Preparedness Innovations, Coalition for the Advancement of Research and Innovation in Trauma, Coave Therapeutics, Cobra Biologics, CODA Biotherapeutics, Code Biotherapeutics, Codexis, Codiak BioSciences, Coeptis Therapeutics, Cognate BioServices, CoImmune, Collplant, Columbia University, Combangio, CombiGene, Conkwest, ContraFect, Convelo Therapeutics, Cook Biotech, Cooperative Research Centre for Cell Therapy Manufacturing, Copenhagen University Hospital, Copernicus Therapeutics, Corestem, Cornell University, CPI International, Creative Destruction Lab, Creative Medical Technologies, CRISPR Therapeutics, Crown Bioscience, CryoPort, CSafe Global, CSL Behring, CTMC, Cue Biopharma, Curasan, Curate Biosciences, CureCell, Cure Duchenne, Cure Genetics, Curigin, Curiox Biosystems, Cyagen Biosciences, Cynata Therapeutics, Cyprium Therapeutics, Cystic Fibrosis Foundation, Cytea Bio, Cytiva, Cyto-care, CytoImmune Therapeutics, CytoLynx Therapeutics, CytoMed Therapeutics, Cytoo, CytoSen Therapeutics, Cytovance Biologics, Cytovant Sciences, CYTOVIA Therapeutics, DAAN Bio Therapeutics, Daewoong Pharmaceutical, Daiichi Sankyo, Dalhousie University, Dana-Farber Cancer Institute, Danaher, DanausGT Biotechnology, Dartmouth College, Dassault Systems, DCM, Decibel Therapeutics, Deep Science Ventures, Deerfield Management, Defense Advanced Research Projects Agency, Defense Health Agency (US), DefiniGEN, Defymed, Denali Therapeutics, Dendreon, Department of Defense, Department of Health and Human Services, DePuy, DermapenWorld, Desktop Genetics, Deverra Therapeutics, Diakonos Oncology, DigiLab, Dimension Therapeutics, DiNAQOR, Diomics, DNA Script, Dr. Reddy's Laboratories, Dragonfly Therapeutics, DTx Pharma, Duke-NUS Graduate Medical School Singapore, Duke University, DuPont Pioneer, Dyno Therapeutics, Ecole Polytechnique de Montreal, EdiGene, Editas Medicine, EditForce, Edith Wolfson Medical Center, eGenesis, Egle Therapeutics, Eikonoklastes Therapeutics, Eledon Pharmaceuticals, Elevai Labs, ElevateBio, Elicio Therapeutics, Eligo Bioscience, Eli Lilly, Elixirgen, Elpis Biomed, Embleema, Emercell, Emory University, Enamine, EnBiotix, Endocyte, Endogena Therapeutics, Enesi Pharma, Enlivex, ENPICOM, Ensoma, Enterprise Ireland, Entos Pharmaceuticals, Entrada Therapeutics, Enzyvant Science, eQcell, Erasmus University Medical Center, ERS Genomics, Erytech Pharma, Eterna Therapeutics, Ethos Discovery, Eunice Kennedy Shriver Institute of Child Health and Human Development, Eureka Eurostars, Eureka Therapeutics, European Society for Organ Transplantation, European Union, European Wellness Biomedical Group, Eutilogics, Everads Therapy, EverCell Bio, Evercyte, Eversana, Evogene, EvolveImmune Therapeutics, Evotec, Evox Therapeutics, Evozyne, Exacis Biotherapeutics, ExcellaBio, ExCellThera, ExonanoRNA, Exopharm, Exothera, Exploit Technologies, Expression Therapeutics, F1 Oncology, Facial Pain Research Foundation, Factor Bioscience, Fate Therapeutics, Federal Ministry of Education and Research (BMBF), Feinstein Institute for Medical Research, Feldan Therapeutics, Felix Biotechnology, FerGene, Ferring Pharmaceuticals, Fibrocell Science, FibroGenesis, FineImmune Biotechnology, FIT Biotech, FKD Therapies, FloDesign Sonics, Florica Therapeutics, Fluidigm, Fondazione San Raffaele, Fondazione Telethon, Food and Drug Administration (FDA), Forcefield Therapeutics, Forge Biologics, Formula Pharmaceuticals, Fortress Biotech, Forty Seven, Fosun Pharmaceutical, Foundation Fighting Blindness, Foundation to Fight H-ABC, Frametact, Fraunhofer IGB, Fraunhofer Institute for Molecular Ecology (IME), Fred Hutchinson Cancer Research Center, Freeline Therapeutics, French National Blood Service, Frequency Therapeutics, Fresenius Kabi Pharmaceuticals, Friedreichs Ataxia Research Alliance, Fujifilm, FUJIFILM Cellular Dynamics, Fujifilm Diosynth Biotechnologies, Fulcrum Therapeutics, Fundacion Progreso y Salud, FutureGen Biopharm, G-Con, Gadeta, Gaia, Gallant Therapeutics, Gamida Cell, Gamma Biosciences, GammaDelta Therapeutics, GC Cell, GC LabCell, GE Healthcare, Gemelli Teaching Hospital, GEMoaB, Gen, Gen9, GenCure, GeneCraft, GenEdit, GeneFab, Genelux, Genenta Science, Genentech, GeneQuine Biotherapeutics, Generation Bio, Generation Biotech, Generex Biotechnology, Genethon, Genetic Information Research Institute, Genevant Sciences, GenKOre, Gennao Bio, Genome Medical, Genosera, Genovis, Genpharm, Genprex, Gensaic, GenScript Biotech, GenScript ProBio, GenStem Therapeutics, GentiBio, Genzyme, George Washington University, GeoVax, Ghent University, Gicell, GigaMune, Gilead Sciences, Ginkgo BioWorks, Gladstone Institutes, GlycoBac, Glycostem Therapeutics, Glycotope Biotechnology, Golden Meditech, Goliver Therapeutics, Government of Ireland, Gracell Biotechnologies, Gradalis, Graphite Bio, Great Ormond Street Hospital (GOSH), Green Cross LabCell, Greenlight Biosciences, Gritstone Bio, Grunenthal, GSK, GT Biopharma, Guangzhou Fanen Biotechnology, Guangzhou Xiangxue Pharmaceutical, Gyroscope Therapeutics, Hadassah Medical Center, HaemaLogiX, Haihe Laboratory of Cell Ecosystem, Hamad Bin Khalifa University, HanAll Pharmaceuticals, Hangzhou CNK Therapeutics, Hannover Medical School, Hansa Biopharma, Hanuman Pelican, Harbour Biomed, Harvard Stem Cell Institute, Harvard University, HCW Biologics, Healios K.K., Heartseed, Heat Biologics, HebeCell, Hebrew University of Jerusalem, HekaBio, Helix BioPharma, Helmholtz Zentrum Munchen, Hemera Biosciences, Hemogenyx, Hemostemix, HepaTx, HiFiBio, Histogen, Histogenics, Hitachi, Hitech Health, HitGen, HK inno.N, Hoba Therapeutics, Homology Medicines, Hong Kong Baptist University, Hopstem Biotechnology, Horama, Horizon Discovery, Horizon Europe, Hoth Therapeutics, Houston Methodist Research Institute, HSRx Group, Huadong Medicine, Huapont Pharma, Humacyte, Humanigen, Human Life CORD Japan, Hunterian Medicine, IASO Biotherapeutics, Iaso Pharmaceuticals, Iaso Therapeutics, Icahn School of Medicine at Mount Sinai, iECURE, IGEA Clinical Biophysics, Ikarovec, Imagine Pharmaceuticals, Immatics Biotechnologies, Immix Biopharma, Immunai, Immunicum, Immunis, ImmunityBio, ImmunoCellular Therapeutics, ImmunoChina Pharmaceuticals, Immunomic Therapeutics, ImmunoScape, ImmunXperts, Immusoft, Immusol, ImmVira, Imperial College London, Imperial Innovations, Implant Therapeutics, Imugene, IMV, Inceptor Bio, Incyte, Indapta Therapeutics, Indee Labs, Indiana University, Induce Biologics, Inhibrx, INmune Bio, Innate Pharma, InnDura Therapeutics, InnoBation, Innovare, Innovate UK, Innovative Cellular Therapeutics, Innovent Biologics, InProTher, Inscripta, Inserm Transfert, Insitro, Instem, Institute of Cancer Research, Institute of Child Health, Institute of Endocrinology, Metabolism, and Reproduction, Institute of Molecular and Clinical Ophthalmology Basel, Institute Of Molecular Biotechnology, Institute of Neurodegenerative Diseases, Instituto de Biologia Experimental e Tecnológica, Institut Pasteur, Integral Molecular, Integra Therapeutics, Inteligex, Intellia Therapeutics, Interbiome, International AIDS Vaccine Initiative, International Society for Cellular Therapy, Intima Bioscience, Intralytix, Intrexon, iNtRON Biotechnology, Invectys, Invetech, Invitae, InVivo Therapeutics, INVO Bioscience, Ion Channel Innovations, Ionis Pharmaceuticals, Iovance Biotherapeutics, I Peace, IQVIA, Isogenica, IsoPlexis, Israeli National Authority for Technological Innovation, Itochu, iTolerance, Iveric Bio, iVexSol, Ixaka, Jacobio Pharmaceuticals, Jadi Cell, Janssen Biotech, Janssen Pharmaceuticals, Janssen Pharmaceutica NV, Janssen Research & Development, Jasper Therapeutics, JCR Pharmaceuticals, jCyte, Jenner Institute, Jiangsu Hengrui Medicine, Johns Hopkins University, Johnson & Johnson Innovation, Josep Carreras Leukaemia Research Institute, JSR, Juniper Biologics, Juno Therapeutics, Jura Bio, Juvenile Diabetes Research Foundation, Juventas Therapeutics, JW Therapeutics, Kadimastem, KaliVir Immunotherapeutics, Karolinska Institute, Karolinska University Hospital, Kate Therapeutics, Keck School of Medicine of USC, Kennedy Institute of Rheumatology, Kentucky Organ Donor Affiliates, Keraderm, Kiadis Pharma, Kidswell Bio, Kinesiometrics, Kings College London, Kiromic Biopharma, Kissei Pharmaceutical, Kite Pharma, Kleo Pharmaceuticals, Kogenix, Kolon Life Science, Korea-Israel Industrial R&D Foundation, Kriya Therapeutics, KSQ Therapeutics, Kumamoto University, Kyocera, Kyoto University, Kytopen, Kyverna Therapeutics, L7 Informatics, LabConnect, Laboratoires Thea, Laboratory Corporation of America, Lacerta Therapeutics, Landmark Bio, Lantheus Holding, Lee Moffitt Cancer Center, Legend Biotech, Leibniz-Institut fur Molekulare Pharmakologie, Leiden University, Leidos, LEITAT, Leona M and Harry B Helmsley Charitable Trust, Lesaffre, Les Laboratoires Servier, Leucid Bio, Leukemia & Lymphoma Society, Leukocare, LEXEO Therapeutics, LG Chem, LG Life Sciences, LifeLiver, LIfT BioSciences, Ligandal, Likarda, Lineage Cell Therapeutics, Link Health, Lion TCR, Locana, Locate Bio, Locate Therapeutics, Locus Biosciences, LogicBio Therapeutics, Logomix, Longeveron, Long Island University, Lonza, Lubeck Institute of Experimental Dermatology, LUCA Science, Luminary Therapeutics, Lund University, Lung Biotechnology, Lupagen, Lupus Foundation of America (LFA), Lupus Therapeutics, Luye Pharma Group, Lyell Immunopharma, LyGenesis, Lykan Bioscience, Lysogene, Lytix Biopharma, Maastricht University, MabVax Therapeutics, Macomics, Macquarie University, Magenta Therapeutics, Magnetic Insight, MainPointe, Mallinckrodt Pharmaceuticals, Mammoth Biosciences, MangoGen Pharma, Marasco Laboratory, Marken, Marker Therapeutics, Mark Foundation for Cancer Research, Maryland Stem Cell Research Fund, Maryland Technology Development Corporation, Massachusetts Eye and Ear Infirmary, Massachusetts General Hospital, Massachusetts Institute of Technology, MaSTherCell, Matica Biotechnology, Maverick Therapeutics, Mawson Infrastructure, Max-Delbruck Center for Molecular Medicine, Maxcyte, Mayo Clinic, Mayo Clinical Ventures, McGill University, McKesson, McMaster University, MCQ Instruments, MD Anderson Cancer Center, MDA Venture Philanthropy, MDimune, Medac, Medexus Pharmaceuticals, Medical Incubator Japan, Medical University of Graz, Medical University of South Carolina, Medicine by Design, Medifocus, MediGene, MedImmune, Medinet, MED Institute, Medipal Holdings, MediSix Therapeutics, MeiraGTx, Memorial Sloan Kettering Cancer Center, Mendus, Merck and Co, Merck KGaA, Mesoblast, Metagenomi, Metrion Biosciences, Michael J Fox Foundation, Michal Morrison, Microsoft, MIGAL Galilee Research Institute, MilliporeSigma, Miltenyi Biotec, MiMedx, Minaris Regenerative Medicine, Minerva Biotechnologies, Minovia Therapeutics, Miromatrix Medical, Mirum Pharmaceuticals, Mission Bio, Mitacs, MitoSense, Mitsubishi Tanabe Pharma, Moderna, Molecular Templates, Moligo Technologies, MolMed, Monarch Biosciences, Monomer Bio, Morgenesis, MorphoSys, Mosaic ImmunoEngineering, Mount Sinai Health System, Mount Sinai Medical Center, MSD, mSKIL, MTF Biologics, Multiclonal Therapeutics, Multimmune, Multiple Myeloma Research Foundation, Multiply Labs, Mundipharma, Murdoch Childrens Research Institute, Muscular Dystrophy Association, Mustang Bio, Myeloid Therapeutics, myNEO, Myonexus Therapeutics, Myrtelle, myTomorrows, Nagoya University Graduate School of Medicine, Namocell, NanoCellect Biomedica, Nano Dimension, Nanoscope Therapeutics, NanoString Technologies, Nanotronics Health, NantKwest, NantOmics, Nanyang Technological University, NASA, National Cancer Institute, National Center for Advancing Translational Sciences (NCATS), National Eye Institute, National Heart, Lung and Blood Institute, National Human Genome Research Institute, National Institute for Bioprocessing Research and Training, National Institute for Innovation in Manufacturing Biopharmaceuticals, National Institute of Allergy and Infectious Diseases, National Institute of Arthritis and Musculoskeletal Diseases, National Institute of Dental and Craniofacial Research (NIDCR), National Institute of Diabetes and Digestive and Kidney Diseases, National Institute of Mental Health, National Institute of Molecular Genetics, National Institute of Neurological Disorders and Stroke, National Institute of Standards and Technology, National Institute on Aging, National Institute on Deafness and Other Communication Disorders, National Institute on Drug Abuse (NIDA), National Institutes of Health, National Organization for Rare Disorders, National Research Council Canada, National Research Council of Canada, National Resilience, National Science Foundation, National Stem Cell Foundation, National Taiwan University Hospital, National University of Ireland, Galway (NUI Galway), National University of Singapore, Nationwide Children's Hospital, Natural Sciences and Engineering Research Council of Canada, Navy Medical Research Centre, Ncardia, NEC, NecstGen, Nektar Therapeutics, Neogene Therapeutics, Neon Therapeutics, Netherlands Cancer Institute, NeuExcell, Neukio Biotherapeutics, Neuracle Genetics, Neurgain Technologies, Neurimmune Therapeutics, Neurochase, Neurocrine Biosciences, Neurogene, Neurona Therapeutics, Neurophth Therapeutics, New Jersey Innovation Institute, Newsoara Biopharma, New York Blood Center, New York Presbyterian/Columbia, Nexcella, Neximmune, Nightstar Therapeutics, Nippon Shinyaku, Nkarta Therapeutics, NKGen Biotech, NKMax America, Noga Therapeutics, Nohla Therapeutics, Noile-Immune Biotech, Nordic Nanovector, North Carolina State University, Northeastern University, Northern Biomedical Research, Northwell Health, Northwestern University, NorthX Biologics, Norwegian Research Council, Notch Therapeutics, NovaBay Pharmaceuticals, Novartis, Novartis Institutes for BioMedical Research, Novasep, NoveCite, Novellus Biopharma, Novellus Therapeutics, Novo Nordisk, Nucleus Biologics, Nuo Therapeutics, NurExone Biologic, NysnoBio, NYU Langone Medical Center, Obio, Obsidian Therapeutics, Octomera, Ocugen, Oculogenex, Ocumension Therapeutics, Odylia Therapeutics, Ohio State University, Omeros, OmniaBio, OncoImmune, Oncolys BioPharma, Oncora Medical, OncoSec Medical, Oncternal Therapeutics, ONI, oNKo-innate, ONK Therapeutics, Ono Pharmaceutical, Ontario Institute for Regenerative Medicine, Onward Therapeutics, Ophthotech, Opsis Therapeutics, Optieum Biotechnologies, Optimeos Life Sciences, Opus Genetics, Orbit Biomedical, Orca Bio, Orchard Therapeutics, Oregon Health Sciences University, Oregon National Primate Research Center, Organovo, Organ Technologies, Orgenesis, Ori Biotech, ORIG3N, Orthocell, Orthofix Medical, Ortho Regenerative Technologies, Ospedale San Raffaele, Osteopore International, Otsuka, Outpace Bio, Overland Pharmaceuticals, Ovid Therapeutics, Oxford BioMedica, Oxford Genetics, Oxgene, Oyster Point Pharma, OZ Biosciences, PACT Pharma, Palantir, Pall Corporation, Pan American Cancer Treatment Centers, Panbela Therapeutics, panCELLa, Pancryos, Panion, Papyrus Therapeutics, Paragon Bioservices, Parent Project Muscular Dystrophy, Parkinsons Disease Foundation, Passage Bio, Passport Food Safety Solutions, Pathways to Stem Cell Science, Paul Ehrlich Institute, PaxVax, PDC*line Pharma, PDS Biotechnology, Penn Medicine, Perelman School of Medicine, PersonGen BioTherapeutics, Peter MacCallum Cancer Institute, Pfizer, Phagelux, Phanes Therapeutics, PharmaCell, PharmaCyte Biotech, PharmaEssentia, Pharmsynthez, Pherecydes Pharma, Phibro Animal Health, Phio Pharmaceuticals, PhoreMost, Pierre Fabre, PlantArcBio, PlasmidFactory, Plasticell, Plastomics, Platelet BioGenesis, Pluri, Pluristem Therapeutics, Pluristyx, Poietis, Polyplus Transfection, Pompeu Fabra University, Population Diagnostics, Portage Biotech, Poseida Therapeutics, PreCerv, Precigen, Precision BioSciences, Precision Virologics, Predictive Oncology, Pregene Biopharma, Prevail Therapeutics, PreveCeutical Medical, Prime Medicine, ProBioGen, Procella Therapeutics, Procyon Technologies, ProMab Biotechnologies, Promethera Biosciences, Prometheus Laboratories, Propagenix, ProteinTech, Proteona, ProteoNic, Provecs Medical, Providence Cancer Institute, PsiOxus Therapeutics, PTC Therapeutics, Pulthera, Pure MHC, Purespring Therapeutics, Q-Gen Cell Therapeutics, Qihan Biotech, Qilu Pharmaceutical, Q Therapeutics, Quebec Consortium for Drug Discovery, Queen Mary University of London, Queensland Institute of Medical Research (QIMR), Quell Therapeutics, R4D Biotech, rAAVen Therapeutics, Ray Therapeutics, RCSI University of Medicine and Health Sciences, ReCode Therapeutics, Refreshgene Therapeutics, Refuge Biotechnologies, Regen BioPharma, Regeneron Pharmaceuticals, Regeneus, Regenexx, RegenLab, Regentys, Regenxbio, ReiThera, Rejuvenate Bio, Remedium Bio, ReNeuron, Renovacare, Renova Therapeutics, RenovoRx, Rentschler Biotechnologie, Replay, Replicel Life Sciences, ReproCell, Rescue Hearing, Research Development Foundation, Research Institute of the Hospital Universitari Vall d'Hebron, Research Products Development Company, Resilience, Resolution Therapeutics, RetroSense Therapeutics, Rexgenero, Reyon Pharmaceuticals, Rice University, Ricoh, Rigenerand, RIKEN Center for Integrative Medical Sciences, RIKEN Yokohama Institute Omics Science Center, Rivaara Immune, Roche, Rocket Pharmaceuticals, Rockland Immunochemicals, Roivant Sciences, Rokote Laboratories, RoosterBio, Roswell Park Cancer Institute, Royal Children's Hospital, Rubedo Life Sciences, Rubius Therapeutics, Rune Labs, Russian Direct Investment Fund, Rutgers University, RxBio, RxCell, RXi Pharmaceuticals, Rznomics, Saint Louis University, Salk Institute, Sana Biotechnology, SanBio, Sangamo Therapeutics, Sanofi, San Raffaele Scientific Institute, Santen Pharmaceutical, Santhera Pharmaceuticals, Sapreme Technologies, Sarah Cannon Research Institute, Sarepta Therapeutics, Sartorius, Sartorius Stedim Biotech, SATT Conectus Alsace, SAVSU Technologies, Scaled Biolabs, ScaleReady, Scenic Biotech, Schepens Eye Research Institute, SCM Pharma, Scopus BioPharma, Scribe Therapeutics, Scripps Research Institute, Scriptr Global, SCTbio, Seattle Children's Hospital, Seattle Children's Therapeutics, Seattle Childrens Research Institute, Secant Medical, Seelos Therapeutics, Selecta Biosciences, Selexis, Semma Therapeutics, Sensei Biotherapeutics, Sensorion, Senti Biosciences, Seoul National University, Seraxis, Seres Therapeutics, Sernova, Serotiny, Sexton Biotechnologies, Shanghai Cell Therapy Group, Shape Therapeutics, Sharp Edge Labs, Shenzhen Yuanxing Bio-Pharm Science & Technology, Shibuya Kogyo, Shinshu University, Shire Pharmaceuticals, Shoreline Biosciences, Showa Denko, Sigilon Therapeutics, SimonMed Imaging, Singapore Eye Research Institute (SERI), Sinorda Biomedicine, Sio Gene Therapies, Sirenas, Sirion Biotech, Skyline Therapeutics, Smart Immune, SmartPharm Therapeutics, Smartwise, Solentim, Solid Biosciences, Solve GNE, Sonnet BioTherapeutics, Sonoma BioTherapeutics, SonoThera, Sorrento Therapeutics, Sosei, Spanish State Research Agency, SparingVision, Spark Therapeutics, SparX Biopharmaceutical, Sphere Fluidics, Spinogenix, SpliceBio, Spooner Girls Foundation, SpringWorks Therapeutics, SQZ Biotech, St. Jude Children's Research Hospital, Stanford University, Stanford University School of Medicine, Stemcell Technologies, Stemedica Cell Technologies, Stem Genomics, Stempeutics, St Jude Medical, StrideBio, Strm.Bio, SUDA Pharmaceuticals, Summit Biosciences, SunTerra Biotechnology, Surrozen, Suzhou Porton Advanced Solutions, SwanBio Therapeutics, Syena, Symbiosis, Symbiotix Biotherapies, Symvivo, Synlogic, Synova Healthcare, Synpromics, Synthego, T-Cure Bioscience, T-MAXIMUM Biotech, T-TOP Clinical Research, Tactiva Therapeutics, TaiRx, Takara Bio, Takeda Pharmaceutical, Takeda Ventures, Talaris Therapeutics, Talee Bio, Tamid Bio, Tantu Therapeutics, Targovax, Tasly Pharmaceuticals, Taysha Gene Therapies, TC BioPharm, TCR2 Therapeutics, TeamedOn International, Team Sanfilippo, Technology University Dresden, Teijin, Tel Aviv Sourasky Medical Center, TeneoBio, Terumo Blood and Cell Technologies, Tessa Therapeutics, Tetherex Pharmaceuticals, Teva Pharmaceutical Industries, Tevard Biosciences, Tevogen Bio, Texas A&M Health Science Center, Texcell, TFF Pharmaceuticals, TGen Drug Development, The Cyprus Institute of Neurology and Genetics, The Native Antigen Company, The New York Stem Cell Foundation, The Parker Institute For Cancer Immunotherapy, Therabest, Theracell, Theradaptive, Therakine, Therapeutic Solutions International, Theravectys, The Regents of the University of California, Thermo Fisher Scientific, ThinkCyte, Thomas Jefferson University, Thorne Research, Thought Leadership & Innovation Foundation, Thrive Bioscience, Tianjin CanSino Biotechnology, TiGenix, TILT Biotherapeutics, TissueGene, Tissue Genesis, Tiziana Life Sciences, T Med, Tmunity Therapeutics, TNK Therapeutics, TOMI Environmental Solutions, TONIX Pharmaceuticals, Toregem BioPharma, Torque Therapeutics, Toshiba, Touchlight, Trakcel, Transgene, TreeFrog Therapeutics, Trestle Biotherapeutics, Trieza Therapeutics, Trillium Therapeutics, Trinity College Dublin, Triumvira Immunologics, Truveta, TScan Therapeutics, Tu Dresden, Tufts University, Turnstone Biologics, Twist Bioscience, TxCell, Tyris Therapeutics, U CAN-CER VIVE Foundation, UCB, UCL Business, UGA Biopharma, UK Cystic Fibrosis Gene Therapy Consortium, Ulster University, Ultragenyx Pharmaceuticals, Umoja Biopharma, UniQuest, UniQure, United Therapeutics, Univercells, Universal Cells, Universite Laval, University Ann & Robert H. Lurie Children's Hospital, University College Dublin, University College London, University Health Network, University Medical Center Groningen, University Medical Center Utrecht, University of Adelaide, University of Alabama, University of Barcelona, University of Basel, University of Birmingham, University of British Columbia, University of California, University of California, Davis, University of California, San Diego, University of California Berkeley, University of California Irvine, University of California Los Angeles, University of California San Francisco, University of California Santa Barbara, University of Chicago, University of Colorado, University of Eastern Finland, University of Edinburgh, University of Florida, University of Florida Research Foundation, University of Heidelberg, University of Helsinki, University of Iowa, University of Kansas, University of Lausanne, University of Leeds, University of Louisville, University of Manchester, University of Maryland, University of Massachusetts, University of Massachusetts Medical School, University of Miami, University of Minnesota, University of Missouri, University of Montreal, University of North Carolina, University of North Texas Health Science Center, University of Nottingham, University of Oxford, University of Pennsylvania, University of Pennsylvania School of Veterinary Medicine, University of Pittsburgh, University of Pittsburgh Medical Center, University of Quebec, University of Queensland, University of Sheffield, University of South Australia, University of Southern California, University of Technology Sydney, University of Tennessee, University of Texas, University of Texas Southwestern Medical Center, University of Tokyo, University of Toronto, University of Victoria-Genome British Columbia Proteomics Centre, University of Washington, University of Western Sydney, University of Wisconsin-Madison, University Pierre Marie Curie, Urovant Sciences, US Army, US Army Institute of Surgical Research (USAISR), Utrecht University, UT Southwestern Medical Center, Vaccitech, Valitacell, Valo Therapeutics, Vascugen, Vaxalto Biotherapeutics, Vaximm, Vectalys, Vector BioPharma, VectorBuilder, VectorY Therapeutics, Vedanta Biosciences, Velabs Therapeutics, Veltmeyer MD, Vericel, Verily, Verismo Therapeutics, Vertex Pharmaceuticals, Vesigen Therapeutics, ViaCyte, VIB, Victoria University, Vifor-Fresenius Medical Care Renal Pharma, Vigene Biosciences, ViGeneron, Vineti, Viracta Therapeutics, ViraCyte, Viralgen, Vir Biotechnology, Virginia Commonwealth University, Virica Biotech, Virion Therapeutics, Viroclinics Biosciences, Visikol, Vision Care Group, VistaGen Therapeutics, Vital KSK, Vitruvian Networks, Vittoria Biotherapeutics, VIVEbiotech, Vivet Therapeutics, Vivo Biosciences, VolitionRX, Vor Biopharma, Voyager Therapeutics, Vycellix, Vyriad, Wageningen University, Wake Forest Institute for Regenerative Medicine, Wake Forest University, Walking Fish Therapeutics, Walloon Region Investment Fund, Walter Reed Army Institute of Research, Washington University in St Louis, WCTE, Weill Cornell Medical College, Weizmann Institute, Werum IT Solutions, Westmead Institute for Medical Research, Whitehead Institute, WhiteLab Genomics, WindMIL Therapeutics, WIRB-Copernicus Group, Wisconsin Alumni Research Foundation, Wiseman Cancer Research Foundation, Wistar Institute, W L Gore, Worcester Polytechnic Institute (WPI), WUGEN, WuXi Advanced Therapies, Wuxi Apptec Laboratory Services, WuXi Biologics, Xcell Biosciences, Xencor, Xenetic Biosciences, Xlife Sciences, XNK Therapeutics, Xylyx Bio, Xyphos Biosciences, Y-Biologics, Yale Cancer Center, Yale University, Yeda Research and Development Company, Yinjia Biosciences, Yissum Research Development, YOFOTO (China) Health Industry, Yposkesi, Yufan Biotechnologies, YUMAB, Yumanity Therapeutics, Zelluna Immunotherapy, Ziopharm Oncology, Zogenix
Current Partnering reports provide insight into the trends and terms of partnering deals in the global life sciences sector.
Current Partnering reports are updated every six months to ensure the user has access to the latest announcements and trends in the topic focus of the report.
Current Partnering analysts review the deal data to provide an overview and analysis of deal trends, including example deals and terms.
Current Partnering reports source deal data from our proprietary deals and alliances database, Current Agreements. The database is updated daily by our analysts with new deals as they are announced globally by the company's party to the deal. In addition, deal records are updated with new data as it becomes available.
The data in the Current Agreements deals and alliances database is obtained from secondary sources such as publicly available industry sources including press releases, company presentations, investor presentations, company SEC filings, other company filings, company websites, conference presentations. Sources are identified to allow for user verification.
Current Partnering provides comprehensive coverage of the following partnering or deal types:
• Asset purchase
• Assignment
• Co-development
• Co-market
• Co-promotion
• Collaborative R&D
• Contract service
• CRADA
• Cross-licensing
• Development
• Distribution
• Equity purchase
• Evaluation
• Grant
• Joint venture
• Licensing
• Loan
• Manufacturing
• Marketing
• Option
• Promotion
• Research
• Royalty financing
• Settlement
• Spin out
• Sub license
• Supply
• Termination
• Warrant
Every deal record is fully categorized and includes the following data, where available:
• Industry sector
• Therapy areas
• Technology type
• Deal components
• Financial terms
• Stage of development
• Exclusivity
• Asset type
• Geographic focus
• Excluded geography
• Company press release
• SEC filing data including contract document
All financial amounts are converted to US$ using the exchange rate available on the date of deal announcement, enabling direct comparison of deal terms across international territories.
Financial data and contract documents displayed in deal records is obtained from public sources, where disclosed by the parties to the deal.