Manufacturing and Supply Deals in Pharmaceuticals and Biotechnology 2019-2023
Manufacturing and Supply Deals in Pharmaceuticals and Biotechnology | Global coverage | Deal financials | Contract documents | Deal trends | Leading dealmakers | Comprehensive deal directory 2019 to 2023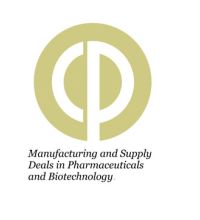 Publication date
September 2023
Product type
Research report
Available formats
PDF document
Report edition
4 - fully revised and updated
Manufacturing and Supply Deals in Pharmaceuticals and Biotechnology provides a detailed understanding and analysis of how and why companies enter manufacturing and supply deals.
Fully revised and updated, the report provides details of manufacturing and supply deals from 2019 to 2023.
The report provides access to manufacturing and supply deal payment terms as announced between the parties. This data provides useful insight into the payment and other deal terms.
Understanding the flexibility of a prospective partner's negotiated deals terms provides critical insight into the negotiation process in terms of what you can expect to achieve during the negotiation of terms. Whilst many smaller companies will be seeking details of the payments clauses, the devil is in the detail in terms of how payments are triggered and rights transferred – contract documents provide this insight where press releases and databases do not.
This report contains a comprehensive listing of manufacturing and supply deals announced since 2019 as recorded in the Current Agreements deals and alliances database, including financial terms where available, plus links to online copies of actual manufacturing and supply contract documents as submitted to the Securities Exchange Commission by companies and their partners.
The initial chapters of this report provide an orientation of manufacturing and supply dealmaking and business activities.
Chapter 1 provides an introduction to the report, whilst chapter 2 provides an overview and analysis of the trends in manufacturing and supply as well as a discussion on the merits of the type of deal.
Chapter 3 provides an overview of the structure of manufacturing and supply deals.
Chapter 4 provides a review of the leading manufacturing and supply deals since 2019. Deals are listed by headline value. Where the deal has an agreement contract published at the SEC a link provides online access to the contract via the Current Agreements deals and alliances database.
Chapter 5 provides a comprehensive listing of the top 25 most active manufacturing and supply dealmaker companies. Each deal title links via Current Agreements deals and alliances database to an online version of the full deal record, and where available, the actual contract document, providing easy access to each deal record on demand.
Chapter 6 provides a comprehensive and detailed review of manufacturing and supply deals organized by company A-Z, therapy, technology and industry type signed and announced since 2016 where a contract document is available. Contract documents provide an indepth insight into the actual deal terms agreed between the parties with respect to the manufacturing and supply deal.
The deal directory includes a comprehensive listing of all manufacturing and supply deals announced since 2019. Each listing is organized as a deal directory by company A-Z, therapeutic area and technology type. Each deal title links via hyperlink to an online version of the deal record including, where available, the actual contract document.
The report also includes numerous table and figures that illustrate the trends and activities in manufacturing and supply dealmaking since 2019.
In conclusion, this report provides everything a prospective dealmaker needs to know about manufacturing and supply alliances.
Key benefits
Manufacturing and Supply Deals in Pharmaceuticals and Biotechnology provides the reader with the following key benefits:
Understand deal trends since 2019

Browse manufacturing and supply deals

Benchmark analysis – identify market value of transactions

Financials terms

Directory of deals by company A-Z, therapy focus and technology type

Leading deals by value

Most active dealmakers

Identify assets and deal terms for each transaction

Access contract documents - insights into deal structures

Due diligence - assess suitability of your proposed deal terms for partner companies

Save hundreds of hours of research time
Report scope
Manufacturing and Supply Deals in Pharmaceuticals and Biotechnology is intended to provide the reader with an in-depth understanding of the manufacturing and supply trends and structure of deals entered into by leading biopharma companies worldwide.
Manufacturing and Supply Deals in Pharmaceuticals and Biotechnology includes:
Trends in manufacturing and supply dealmaking in the biopharma industry

Overview of manufacturing and supply deal structure

Directory of manufacturing and supply deal records covering pharmaceutical and biotechnology

The leading manufacturing and supply deals by value

Most active manufacturing and supply dealmakers

The leading manufacturing and supply partnering resources
In Manufacturing and Supply Deals in Pharmaceuticals and Biotechnology, the available deals are listed by:
Company A-Z

Headline value

Therapeutic area

Technology type
Each deal title links via Weblink to an online version of the actual deal record, providing easy access to each contract document where available.
Manufacturing and Supply Deals in Pharmaceuticals and Biotechnology provides comprehensive access to available records for manufacturing and supply deals, including contract documents where available.
Analyzing contract agreements allows due diligence of:
What are the rights granted or optioned?

What rights are granted by the agreement?

What exclusivity is granted?

What is the payment structure for the deal?

How are sales and payments audited?

What is the deal term?

How are the key terms of the agreement defined?

How are intellectual property rights handled and owned?

Who is responsible for commercialization?

Who is responsible for development, supply, and manufacture?

How is confidentiality and publication managed?

How are disputes resolved?

Under what conditions can the deal be terminated?

What happens when there is a change of ownership?

What sublicensing and subcontracting provisions have been agreed?

Which boilerplate clauses does the company insist upon?

Which boilerplate clauses appear to differ from partner to partner or deal type to deal type?

Which jurisdiction does the company insist upon for agreement law?
Manufacturing and Supply Deals in Pharmaceuticals and Biotechnology provides the reader with the following key benefits:
Understand deal trends since 2019

Browse asset purchase deals

Benchmark analysis – identify market value of transactions

Financials terms

Directory of deals by company A-Z, therapy focus and technology type

Leading deals by value

Most active dealmakers

Identify assets and deal terms for each transaction

Access contract documents - insights into deal structures

Due diligence - assess suitability of your proposed deal terms for partner companies

Save hundreds of hours of research time
Executive Summary
Chapter 1 – Introduction
Chapter 2 – Trends in manufacturing and supply dealmaking
2.1. Introduction
2.2. Definition of manufacturing and supply deal
2.3. Trends in manufacturing and supply deals since 2019
2.3.1. Manufacturing and supply dealmaking by year, 2019-2023
2.3.2. manufacturing and supply dealmaking by phase of development, 2019-2023
2.3.3. Manufacturing and supply dealmaking by industry sector, 2019-2023
2.3.4. Manufacturing and supply dealmaking by therapy area, 2019-2023
2.3.5. Manufacturing and supply dealmaking by technology type, 2019-2023
2.3.6. Manufacturing and supply dealmaking by most active company, 2019-2023
2.4. Reasons for entering into manufacturing and supply partnering deals
2.5. The future of manufacturing and supply deals
Chapter 3 – Overview of manufacturing and supply deal structure
3.1. Introduction
3.2. manufacturing and supply agreement structure
Chapter 4 – Leading manufacturing and supply deals
4.1. Introduction
4.2. Top manufacturing and supply deals by value
Chapter 5 – Top 25 most active manufacturing and supply dealmakers
5.1. Introduction
5.2. Top 25 most active manufacturing and supply dealmakers
Chapter 6 – manufacturing and supply deals including contracts directory
6.1. Introduction
6.2. manufacturing and supply deals with contracts 2019-2023
Deal directory
Deal directory – manufacturing and supply dealmaking by companies A-Z
Deal directory – manufacturing and supply dealmaking by therapy area
Deal directory – manufacturing and supply dealmaking by technology type
About Wildwood Ventures
Current Partnering
Current Agreements
Recent report titles from Current Partnering
TABLE OF FIGURES
Figure 1: Definition of manufacturing and supply
Figure 2: Trends in manufacturing and supply deal announcements, 2019-2023
Figure 3: Manufacturing and supply deals signed at each phase of development, 2019-2023
Figure 4: Manufacturing and supply deals by industry sector, 2019-2023
Figure 5: Manufacturing and supply deals by therapy area, 2019-2023
Figure 6: Manufacturing and supply deals by technology type, 2019-2023
Figure 7: Top 25 most active manufacturing and supply dealmakers, 2019-2023
Figure 8: Top manufacturing and supply deals by value, 2019-2023
Figure 9: Most active manufacturing and supply dealmakers, 2019-2023
Pricing options
$3,995: single-user (encrypted file - one user/device)

$5,995: multi-user (encrypted file - up to 5 users/devices)

$9,995: company (unencrypted file)
Single and Multi-user license files are encrypted PDF documents. Details of how to access using Javelin3 PDF Reader will be provided at report delivery.
Company license files are not encrypted and can be accessed using a PDF Reader.
A full explanation of license type definitions can be found here.
Our guarantee
Price promise
We guarantee our prices are competitive. If you find the same report advertised at a lower price within 7 days of purchase, we will refund the difference.
Delivery Deadline
We guarantee that the report will be sent within the specified delivery times. In the unlikely case of a delay we may offer a partial refund as compensation. (Terms may apply)
Latest report
If an update is published within 30 days of your purchase, you will receive it absolutely free of charge.
Serious Security
We take your data and security seriously. See our privacy policy for details of how we manage your data.
All card payments are processed by Evalon.
Sales Support
If you have any questions about your report or are unhappy with the quality, we will do our best to resolve your query. Contact us direct.
Total Trust
Current Partnering is part of Wildwood Ventures Ltd., based in York, United Kingdom. We have been trading successfully online since 2009 and work with some of the most famous brands in the business. We carefully select our partners to ensure that the publications meet expectations of demanding customers.
3 Rivers Biotech, 3P Biopharmaceuticals, 4D Pharma, 111, 180 Life Sciences, 908 Devices, AavantiBio, AB2 Bio, Abacus International, Abba Medix, Abbott Laboratories, Abbvie, Abcam, Abcuro, ABEC, Abera Bioscience, Ablaze Pharmaceuticals, ABL Bio, Abogen Biosciences, Abzena, Accelerated Biosciences, Access BIO, Accord Healthcare, Acell, Acelrx Pharmaceuticals, Acer Therapeutics, Achilles Therapeutics, Acino Pharma, Acnos Pharma, Acorda Therapeutics, Actinium Pharmaceuticals, Actym Therapeutics, AcuCort, Adagene, Adagio Therapeutics, Adaptimmune, AdaptVac, Adhex Pharma, Adial Pharmaceuticals, Adjupharm, Advancell, Advanz Pharma, Advent International, Aegea Biotechnologies, Aeglea BioTherapeutics, Aerami Therapeutics, Aerogen, AEterna Zentaris, Affinia Therapeutics, AFT Pharmaceuticals, AGC Biologics, Agenus Bio, AgeX Therapeutics, Aggrega Pharma, AgraFlora Organics International, Agro-Greens Natural Products, Aimmune Therapeutics, Ajinomoto Bio-Pharma Services, AJU Pharma, Akanda, Akron BioProducts, Akron Biotechnology, Akston Biosciences, Aktis Oncology, Albany Molecular Research, Alberta Cell Therapy Manufacturing, Alberta Health Services, Alcami, Alcon Laboratories, Aldevron, Aleafia Health, Aleph Farms, Algernon Pharmaceuticals, Alimera Sciences, ALK-Abello, Allarity Therapeutics, AllCells, Allecra Therapeutics, Allergan Aesthetics, Allied Corp, AlloSource, Ally Biotech, Almelo, Alphamab Biopharmaceuticals, Alpine Immune Sciences, Altasciences, Altimmune, Altopa, Alvotech, ALX Oncology, AM-Pharma, Amasa Therapeutics, Amazon Web Services, Ambiopharm, AM Chemicals, Amgen, Amicrobe, Amicus Therapeutics, Amyris, ANA Therapeutics, ANI Pharmaceuticals, Ansun Biopharma, Antares Pharma, Antengene, Anthem, Anthony Nolan, Apipharm Veletrgovina, Apollo Green, Apollomics, Apollon Formularies, Apotex, Appili Therapeutics, Applied Pharmaceutical Innovation, Aprecia Pharmaceuticals, APRINOIA Therapeutics, APS Healthcare, Aptahem, AptarGroup, Aptar Pharma, Aquestive Therapeutics, Arabio, Arch Oncology, Arcturus Therapeutics, Ardena, Argentia Gold, Ariceum Therapeutics, Ark Biosciences, Armas Pharmaceuticals, ARTBIO, Artes Biotechnology, ARTMS Product, Aruvant Sciences, ARWAN Pharmaceuticals, Asahi Kasei Pharma America, Ascentage Pharma, Ascletis, ASC Therapeutics, Asher Biotherapeutics, Aslan Pharma, ASM International, Aspargo Laboratories, Assertio Therapeutics, Astellas Pharma, AstraZeneca, Asymchem Laboratories, Atara Biotherapeutics, Atbtherapeutics, Athenex, Atlas Antibodies, ATMA Journey Centers, Atomo Diagnostics, Attana, aTyr Pharma, Aucta Pharmaceuticals, AUM Biosciences, Aura Biosciences, Aurena Laboratories, Aurigene Discovery Technologies, Aurora Cannabis, Australian Nuclear Science and Technology Organisation, Australian Research Council, Auxly Cannabis Group, Avacta, Avanos Medical, AV Cannabis, AVEO Oncology, Avera McKennan, Averix Bio, Avery Therapeutics, AveXis, Avicanna, Avida Global, Avid Bioservices, Avini Health, Avita Medical MENA, Avitide, Awakn Life Sciences, Axantia, AXIM Biotechnologies, Axovant Gene Therapies, Aytu BioPharma, AzurRx BioPharma, Azzur Group, Bachem, Basilea Pharmaceutica, Batavia Biosciences, Battelle, Bausch & Lomb, Bavarian Nordic, Baxter International, Bayer, BayMedica, BBI Solutions, BC Platforms, Be Biopharma, BeiGene, Bendalis, Berkeley Lights, Berkshire Sterile Manufacturing, Beroni Group, Bespoke Gene Therapy Consortium, Be The Match BioTherapies, Beth Israel Deaconess Medical Center, BetterLife Pharma, BevCanna, BevNology, Beyond Air, Bharat Biotech, Bial, BIA Separations, Bill and Melinda Gates Foundation, Binex, Bio-Thera Solutions, BioCentriq, Biocept, Biocon, BIOCORP, BioCorRx, Biodextris, BioEleven, BioElpida, Biofabri, Biogen, BioInvent, Biolexis, BiolineRX, Biological E, Biomedical Advanced Research and Development Authority, BioNTech, Biopas Laboratories, Biophore Pharmaceuticals, Biophytis, BioQ Pharma, Bioscience Enterprises, BioSkryb, BioSpherix, BioStem Life Sciences, BioStem Technologies, BioSyent Pharma, Biotropical, Biovac, BioVaxys, BioVectra, BioXpress, Birdie Biopharmaceuticals, BiVictriX Therapeutics, BJ Bioscience, BLLRDR, Bloomios, BlueJay Therapeutics, Blue Water Vaccines, Boehringer Ingelheim, Bolt Biotherapeutics, Bone Biologics, Bone Therapeutics, Bonne Santé Group, Bonus BioGroup, Bophelo Bioscience & Wellness, Bora Pharmaceuticals, Boston Scientific, Bota Bio, Botanical Solution, Bracco Imaging, BrainStorm Cell Therapeutics, Brammer Bio, Breckenbridge Pharmaceutical, Brenus Pharma, BriaCell Therapeutics, Brickell Biotech, BridgeBio Pharma, Bristol-Myers Squibb, British Columbia Liquor Distribution Branch, BRNT, Bryn Pharma, BryoLogyx, Burke Therapeutics, Burleigh Heads Cannabis, Butantan Institute, BWXT Medical, Byondis, Cabaletta Bio, Caeregen Therapeutics, Caffeluxe, Calder Biosciences, California Institute for Regenerative Medicine, Caliva, Calypso Biotech, Calyxt, Canada House Wellness Group, Canadian Blood Services, CanaQuest Medical, Cancer Research UK, Cannabics Pharmaceuticals, Cannabis Global, Cannabis House, Cannabis Medical Solutions, Cannabis Suisse, Cannabotech, CannaCure, CannaHive, Cannamedical Pharma, Cannatrek Medical, Cannim Australia, Canntab Therapeutics, Cannus Partners, Canonic, Canopy Growth, CanSinoBIO, Cantargia, Cantek, Cantourage, Capna Intellectual, Carbogen Amcis, Cardinal Health, Carisma Therapeutics, CaroGen, Carrick Therapeutics, Cascade Chemistry, Cassava Sciences, Cassiopea, Castle Biosciences, Catalent, Catalyst Pharmaceuticals, Catamaran Bio, CBD Supply MD, CBL Patras, CB Therapeutics, CC Pharma, Cediprof, Celcuity, Cell-Easy, Cell and Gene Therapy Catapult, Cellarity, CellBion, Cellectis, Cellevolve Bio, CellPoint, Cell Therapy Manufacturing Center, Celltrion, Cellular Goods, Cellumed, Cellusion, CellVax Therapeutics, Celonic, Celsion, Celularity, Cenexi, Center for Breakthrough Medicines, Centre for Commercialization of Regenerative Medicine (CCRM), Centre for Probe Development and Commercialization, Cerus, cGreen, Charles River Laboratories, Checkmate Pharmaceuticals, Chemesis, ChemGenes, ChemoCentryx, Chemomab Therapeutics, Chemveda Life Sciences, ChemWerth, Chiasma, Chime Biologics, Chimeric Therapeutics, Chimerix, Chimeron Bio, Chinagene Tech, China Grand Pharmaceutical, ChromaDex, Cingulate, Cipla, Citrine Medicine, Civica Rx, Clarity Pharmaceuticals, Clearmind Medicine, Clear Within, Cleveland Clinic, Clinigen, Clover Biopharmaceuticals, Clovis Oncology, CMAB Biopharma, CNS Pharmaceuticals, Coalition for Epidemic Preparedness Innovations, Coave Therapeutics, Cobra Biologics, Codagenix, Codex DNA, Codexis, Codiak BioSciences, Coeptis Pharmaceuticals, Cognate BioServices, CoImmune, Collaborative Drug Discovery, Collagen Solutions LLC, Collplant, CombiGene, Comera Life Sciences, Compass Therapeutics, Consilient Health, Context Therapeutics, CONTINUUS Pharmaceuticals, Convergent Therapeutics, Cook MyoSite, CORAT Therapeutics, Cord Blood Registry, Corden Pharma, CoreRx Pharma, Cosma Cannabis, Cosmo Pharmaceuticals, COVAX, COVAXX, CreaGen Biosciences, Cream of the Crop Therapeutics, Crescita Therapeutics, Croda, CROMA Pharma, Cronos Group, Crossject, Crown Laboratories, CryoPort, CSL, Cure Stat Rx, CureVac, Curia, Curie Therapeutics, Curtana Pharmaceuticals, CyanVac, Cyclotek, Cynata Therapeutics, Cytiva, Cytodyn, Cytovance Biologics, Cytovant Sciences, Cytovation, CYTOVIA Therapeutics, Cyxone, Daavlin, Dalton Pharma Services, DaVita, Decibel Therapeutics, Defense Advanced Research Projects Agency, Delpharm, Delta, Delta 9 Cannabis, Demetrix, Dendreon, Department of Defense, Department of Health and Human Services, Department of Veterans Affairs, Dermapharm, Desert Medical Campus, Designs for Health, Devonian Health Group, DisperSol Technologies, Diverchim, Dizal Pharmaceutical, DKSH, DKT, DolCas Biotech, Dong-A Pharmaceutical, Dosecann, Dr. Falk Pharma, Dr. Reddy's Laboratories, Dr Bragi Company, Dryworld, DSM Nutritional Products, Dyadic International, DyDo Pharma, Dynamic Blending, DynamiCure Biotechnology, Dynavax Technologies, Eckert & Ziegler, Eczacıbasi-Monrol, Edenbridge Pharmaceuticals, Edge Pharma, Editas Medicine, Eikonoklastes Therapeutics, EirGenix, Eirion Therapeutics, Eko, Elanco, ElectroCore, Elevar Therapeutics, ElevateBio, Elicio Therapeutics, Eli Lilly, Elite Pharmaceuticals, Emerald Health Therapeutics, Emercell, Emergent BioSolutions, Emergex Vaccines, Empowered Diagnostics, Enable Injections, Endo International, Endo Ventures, Endpoint Health, Enlivex, Ensysce Biosciences, Enthusiasmus, Entos Pharmaceuticals, Entourage Health, Entourage Phytolab, Enveric Biosciences, Enzolytics, Enzychem Lifesciences, Enzymatica, Epirium Bio, Er-Kim, Erasca, Erytech Pharma, ESCO Aster, ESSA Pharma, Esteve, Ethicann Pharmaceuticals, Eton Pharmaceuticals, Etta Biotech, Eucure Biopharma, Eurofarma, Eurofins Scientific, European Commission, European Union, Eutilex, EVA Pharma, EV Biologics, Eve & Co, Everest Medicines, Evergreen Theragnostics, Evgen Pharma, Evofem, Evologic Technologies, Evonik Industries, Evopoint Biosciences, Evotec, Exacis Biotherapeutics, Exactus, Excella, ExCellThera, Excelra, Exela Pharma Sciences, Exelixis, ExeVir Bio, EXMceuticals, Exothera, Experic, Experion Biotechnologies, ExpreS2ion Biotechnologies, Express Scripts, EyeCare Services Partners, Eyedetec Medical, Eyegene, EyePoint Pharmaceuticals, Fapon Biopharma, Fareva Holding, Farmalider, Faron Pharmaceuticals, Feel Better, Feel Ventures, Ferndale Pharma Group, FibroGenesis, Filament Health, Fina Biosolutions, First Horizon Pharmaceuticals, Flexion Therapeutics, Florida Pharmaceutical Products, Flowserve, Fluum, Foamix Pharmaceuticals, Fonterra, ForDoz Pharma, Forge Biologics, Forty Seven, Fosun Pharmaceutical, Freeline Therapeutics, French National Blood Service, Fresenius Kabi Pharmaceuticals, FSD Pharma, Fujifilm, Fujifilm Diosynth Biotechnologies, Fuji Pharma, Fusion Pharmaceuticals, FutureChem, G42 Healthcare, Galecto, Gallery Brands, GAMA, Gamida Cell, Garuda Therapeutics, Gates Biomanufacturing Facility, GAVI Alliance, GB Sciences, GC Cell, Gedeon Richter, GE Healthcare, Gemini Therapeutics, GeneCraft, GeneFab, Genentech, Geneos Therapeutics, General Graphene, GenFleet Therapeutics, Genmab, Genome and Company, Genopis, Genpharm, Genprex, GenScript Biotech, GenScript ProBio, Gentex, GentiBio, Geocann, GeoVax, German Government, German Red Cross, German Red Cross Blood Donor Service, Getinge, Gilead Sciences, Ginkgo BioWorks, Givaudan, GL Brands, Glenmark Generics Inc USA, Glenmark Pharmaceuticals, Global Medical Solutions, Global Response Aid, GlycoMimetics, Glycostem Therapeutics, Glytherix, GNC, go NXT LVL, Goodwin Biotechnology, Government of Argentina, Government of Australia, Government of Bahrain, Government of Canada, Government of France, Government of Germany, Government of Israel, Government of Japan, Government of Netherlands, Government of Singapore, Government of South Korea, Government of Switzerland, Government of The Philippines, Grace Fine Chemicals, Gracell Biotechnologies, Grand River Aseptic Manufacturing, Great Ormond Street Hospital (GOSH), Greene Street Pharmaceuticals, Greenlight Biosciences, Green Stripe Naturals, Greenwich LifeSciences, Grey Wolf Therapeutics, Grifols, GSK, GSW Creative Corporation Canada, GT Biopharma, Gulf Coast Regional Blood Center, HaemaLogiX, Hainan Sihuan Pharmaceutical, Hainan Visum Pharmaceutical, Haisco Pharmaceutical, Halberd, Halix, Halo Labs, Hande Sciences, Hanfpost, Hangzhou Chance Pharmaceuticals, Hanmi Pharmaceutical, Hanuman Pelican, Harm Reduction Therapeutics, Harpoon Therapeutics, Harvest One, Havn Life Sciences, Health and Happiness Group, HealthTech Connex, Helsinn Healthcare, Hememics Biotechnologies, Hemogenyx, Hempacco, Hempsana, Herbolea Biotech, Heritage Cannabis, Heritage Pharmaceuticals, Hetero Labs, Hexo, Hibernation Therapeutics, HiFiBio, Hikma Pharmaceuticals, Hile Bio-Technology, Histapharm, Hitachi Chemical, HJB, Hoffmann La Roche, Hollister Biosciences, Horizon Europe, Hoth Therapeutics, Hovione, HSS, HTL Biotechnology, Hualan Biological Bacterin, Humanigen, Hummingbird Bioscience, Hybrid Pharm, Hygio, I-mab, IBA, iBio, iBiologics, Ichnos Sciences, IDEAYA Biosciences, Idorsia, IDT Biologika, iECURE, Ilera Therapeutics, IlmixGroup, Imagene Labs, ImaginAb, Imagine Pharmaceuticals, Immedica, Immix Biopharma, Immune-Onc Therapeutics, ImmuneOncia Therapeutics, ImmunityBio, Immunogenesis, Immunome, Immunomic Therapeutics, ImmunoPrecise Antibodies, ImmunOs Therapeutics, Immutep, IMPACT Therapeutics, IMP Clinical Supply Services, Imperial College London, Implant Therapeutics, Impression Healthcare, ImprimisRx, Imugene, IN8bio, Incepta Pharmaceuticals, Inceptua, Incyte, Indapta Therapeutics, Indoco, InfectoPharm, Infex Therapeutics, InflaRx, Ingredion, InMed Pharmaceuticals, INmune Bio, InnoBation, Innovare, Inovio, Inovio Pharmaceuticals, Institute of Molecular Biology of Paraná (IBMP), Institut Pasteur, Intas Pharmaceuticals, Integrated DNA Technologies, IntelGenx, Intellipharmaceutics, Interbiome, InterCure, Interius BioTherapeutics, International Agencies (Bangladesh), International Isotopes, International Vitamin, Intersect ENT, inviCRO, Ionetix, Iovance Biotherapeutics, I Peace, IriSys, Irwin Naturals, ISDIN, IsoTherapeutics, Isotopia Molecular Imaging, Istari Oncology, Italian Government, ITM Isotopen Technologien, iTolerance, Iveric Bio, Ixaka, iX Biopharma, J-STAR Research, Jacobio Pharmaceuticals, Jaeb Center for Health Research Foundation, JanOne, Janssen Biotech, Janssen Pharmaceuticals, Janssen Pharmaceutica NV, Janssen Research & Development, Japan Government, Jazz Pharmaceuticals, jCyte, JEIL Pharmaceutical, Jenner Institute, Jiangsu Tainuo, Johns Hopkins University, Johnson & Johnson, JRT Nurseries, JS Biosciences, Jubilant Hollisterstier, Jubilant Life Sciences, Julius Group, Jumpcan Pharmaceutical, Juniper Biologics, Juno Therapeutics, Junshi Biosciences, KAHR Medical, Kaken Pharmaceutical, KaliVir Immunotherapeutics, Kamada, Kanabo Research, Kaneka, Kate Farms, Kazmira, KBI BioPharma, Kedrion Biopharma, Kemwell BioPharma, Kensington Pharma, Khrysos Industries, Kiadis Pharma, Kidswell Bio, Kindred Bio, Kinectrics, Kineta, Kintor, KiOmed Pharma, Kitov Pharma, Klaria, Kneat, Knight Therapeutics, Kolon Life Science, Kowa Pharmaceuticals America, KVK-Tech, KYE Pharmaceuticals, Kyowa Hakko Kirin Pharmaceuticals, Laboratorios Adler, Laboratorios Bago, Laboratorios Farmaceuticos Rovi, LABORATORIOS SAVAL, Laboratory Corporation of America, LakePharma, LamKap Bio Group, Landrace Bioscience, Lannett, Lantheus Holding, Lantheus Medical Imaging, Laurus Labs, Lava Therapeutics, Laxisam, Leaf Biopharmaceutical, Leibniz-Institut fur Molekulare Pharmakologie, Leiters, Lentigen, Les Laboratoires Servier, Leucid Bio, Leukocare, Lexaria Bioscience, LEXEO Therapeutics, LFB Group, LGC, LianBio, Life Biosciences, Lifecore Biomedical, Lifera, LifeSouth Community Blood Centers, Lifestyle Delivery Systems, LIfT BioSciences, Ligand Pharmaceuticals, Lineage Cell Therapeutics, LineaRx, Lipella Pharmaceuticals, Lipidor, Lipomedix Pharmaceuticals, List Biological Laboratories, Livzon Pharmaceutical, Lonza, LTS Lohmann Therapie-Systeme, Lumicks, Luminarie, Lumos Pharma, Lune Rise Farms, Luye Pharma Group, Lyell Immunopharma, Lysogene, Maersk-Andersen, MagicMed Industries, Magnolia Extracts, Mannin Research, Maple Leaf Green World, Maplex Naturals, Maren Cosmetics, Marianna Naturals, Marinus Pharmaceuticals, Marker Therapeutics, Maruho, Mawson Infrastructure, MaxiVAX, Mayne Pharma, Mayo Clinic, Maypro, MBioTeQ, Medac, Medcolcanna Organics, Medexus Pharmaceuticals, Medicago, Medical Cannabis by Shoppers, Medicenna Therapeutics, Medichem International, Medicure, MediGene, MediPharm Labs, Medisca, Medivir, MediWound, Medomie Pharma, MellingMedical, Memorial Sloan Kettering Cancer Center, Memo Therapeutics, Menarini, Mendus, Merck and Co, Merck KGaA, Meridian Medical Technologies, MESA Specialty Gases & Equipment, Mesoblast, Metabolic Technologies, MetasTx, MGC Pharma, Minapharm, Minaris Regenerative Medicine, Mindset Pharma, Minerva Neurosciences, Ministry of Health, Ministry of Health (Israel), Ministry of Health, Labor and Welfare, Minovia Therapeutics, Mirati Therapeutics, Miravo Healthcare, Mithra Pharmaceuticals, Mitsubishi Chemical, Mitsubishi Tanabe Pharma, MM Technology, Mochida Pharmaceutical, Moderna, Modus Therapeutics, Molecular Targeting Technologies, Moleculin Biotech, Monash University, Monopar Therapeutics, Montreal Cannabis Medical, MoonLake Immunotherapeutics, MPB Group, MPX International, MSD, MTF Biologics, Mundipharma, Mustang Bio, Mycenax Biotech, Mycotopia Therapies, Mycovia Pharmaceuticals, Mydecine Group, Myovant Sciences, Myrtelle, n-Lorem Foundation, Nabriva Therapeutics, Nalu Bio, Nanjing Leads Biolabs, Nanoform, Nanoscope Therapeutics, NantKwest, National Center for Advancing Translational Sciences (NCATS), National Green Biomed, National Health Service, National Institute of Diabetes and Digestive and Kidney Diseases, National Resilience, National Trauma Institute, Nautilus Biotech, NBE Therapeutics, NCK, Nektar Therapeutics, Neoletix Biotechnology, Neoleukin Therapeutics, NeoPharm, Nephron Pharmaceuticals, Neptune Wellness Solutions, Nestle Health Science, NeuExcell, Neuracle Genetics, NeuroLucent, NeuroRx, Neurotrope BioScience, NewCanna Hub, New Hope Research Foundation, Newly Institute, New York Blood Center, Nexcella, Next Generation Manufacturing Canada, Nextleaf Solutions, NextPharma, NFL Biosciences, NG Biotech, NGM Biopharmaceuticals, NiKang Therapeutics, Niowave, Nippon Shinyaku, Nirvana Life Sciences, Nirvana Water Sciences, Nkarta Therapeutics, NKGen Biotech, NKMax America, Noble Biomaterials, Noble Growth, Nordic Nanovector, Northern RNA, North Star Holdings, NorthStar Medical Radioisotopes, Northway Biotechpharma, NorthX Biologics, Nouscom, NovalGen, Novartis, Novasep, Novavax, Noveome Biotherapeutics, Novocol Pharma, Nuance Pharma, Nucleus RadioPharma, Nuclidium, Nutra Manufacturing, Nutra Pharma, Nuvisan Pharma Services, NX Development, Nykode Therapeutics, Oakland Health, Oakrum Pharma, Obio, Ocean Grown Ventures, Ocugen, Oculogenex, Ocumension Therapeutics, Odimma Therapeutics, ODI Pharma, OG DNA Genetics, OG Laboratories, Olaregen Therapeutix, OliX Pharmaceuticals, Ology Bioservices, Omeros, OMID Holdings, OmniaBio, Ompi, OncoC4, Onconova Therapeutics, OncoOne, OncoSec Medical, Oncternal Therapeutics, On Demand Pharmaceuticals, One World Pharma, ONK Therapeutics, OnKure, ONL Therapeutics, Ono Pharmaceutical, Open Orphan, Opiant Pharmaceuticals, Opiostop, Opticann, Optimi Health, Optimvia, Opus Genetics, Oragenics, Oravax Medical, Orexo, Organigram, Organogenesis, Ori Biotech, ORIC Pharmaceuticals, Orion, Orpharm, ORPHELIA Pharma, Ortho Regenerative Technologies, Otsuka, Ottawa Hospital Research Institute, Ovation Science, Oxford BioMedica, Oxgene, Padagis, Paladin Labs, Pall Corporation, Panaxia, panCELLa, PanOptica, PanTheryx, Paragon Bioservices, Paratek Pharmaceuticals, Parthenon Therapeutics, Particle Sciences, Pasithea Therapeutics, Passage Bio, Patheon, Pathway Health, Pax Labs, PCI Pharma Services, PEAR Therapeutics, PENAO, Pendopharm, PeptiDream, Peptisyntha, PeptiSystems, Perrigo, PETNET Solutions, Petros Pharmaceuticals, Pfizer, Phanes Therapeutics, Pharco Pharma, PharmAbcine, PharmaBlock Sciences, Pharmaceutics International, PharmaCielo, Pharmadrug Production, PharmaHemp, PharmAla Biotech, PharmaLogic, PharmaMar, Pharmanovia, Pharmapark, Pharmaron, PharmaTher, PhaseBio Pharmaceuticals, Phathom Pharmaceuticals, Philochem, Philogen, Phlow, Phokam Pharmaceutical, Pierre Fabre, Pilz Bioscience, Pioneer Knop Laboratorios, Piramal, Plantations Ceres, Plena Global, Pluristem Therapeutics, Pluristyx, Plus Therapeutics, Plyzer Technologies, PMV Pharma, POINT Biopharma, Polifarma, Polpharma, PolyPeptide Group, Polypeptide Laboratory, Polypeptide Therapeutic Solutions, Poly Pharmaceuticals, PostEra, Prasco Laboratories, Precirix, Precision Molecular, Precision NanoSystems, Premier Inc, Pressure BioSciences, Prestige BioPharma, Prevail Therapeutics, ProBioGen, Progenics Pharmaceuticals, Prometheus Biosciences, Promises Innovative Recovery Center, Provention Bio, ProvideGx, Providence Therapeutics, PsiVac, Psygen Labs, PT Bio Farma, PTC Therapeutics, Public Health Agency of Canada, Pura Naturals, PurCann Pharmaceuticals, Purdue Pharma, Purdue University, Pure Extracts Technologies, PureForm Global, Pure Origin, Purespring Therapeutics, PureTech Health, Purisys, Q-Gen Cell Therapeutics, Qatar Biobank, Q BioMed, Qilu Pharmaceutical, QSAM Biosciences, Qualigen, Quality Chemical Laboratories, Quanta, QuantumDx, Queensland Institute of Medical Research (QIMR), Quoin Pharmaceuticals, Quotient, Race Oncology, Radient Technologies, Radiopharm Theranostics, Radius Health, Rakuten Medical, Rani Therapeutics, Rapid Dose Therapeutics, Ratio Therapeutics, Ray Therapeutics, RC2, Recipharm, Recordati, Recro Pharma, RedHill Biopharma, Regeneron Pharmaceuticals, Regenxbio, Regis Technologies, ReiThera, Relaxera Pharmazeutische, Reliance Life Sciences, Relief Therapeutics, Renibus Therapeutics, Rentschler Biotechnologie, Replimune, Resilience, Res Nova Bio, Resonant Specific Technologies, Respira Technologies, RetiSpec, Revance Therapeutics, Revive Therapeutics, Revolo Biotherapeutics, Rexgenero, Reyon Pharmaceuticals, Rhythm Pharmaceuticals, Ribomic, Richter-Helm BioLogics, Ridgeback Biotherapeutics, Rigel Pharmaceuticals, Rising Pharmaceuticals, Rivaara Immune, RLS, Roche, Rocket Pharmaceuticals, Rockwell Medical, Rodan and Fields, Ro Invest, RoosterBio, Russian Direct Investment Fund, Rznomics, SAB Biotherapeutics, Safer Medical of Montana, Saiba, Samsung Biologics, Sandoz, Sangamo Therapeutics, Sanofi, Sanofi-Pasteur, SaNOtize Research and Development, Sansure Biotech, Saptagir Laboratories, Sarepta Therapeutics, SAVSU Technologies, Scancell, Scorpius BioManufacturing, Scottish Enterprise, SD Biosensor, Seattle Genetics, Seelos Therapeutics, Segra International, Seibersdorf Laboratories, Selexis, Sen-Jam Pharmaceutical, Sensei Biotherapeutics, Sensorion, Senti Biosciences, Seppic, Seqens, Sequential Medicine, SERB Pharmaceuticals, Serum Institute of India, Serve You Rx, Sesen Bio, Shanghai ChemPartner, Sharps Technology, Shenzhen Kangtai Biological Products, Sherlock Biosciences, Shijiazhuang Yuanmai Biotechnology, SHINE Technologies, Shionogi, Shoppers Drug Mart, Shoreline Biosciences, Showa Denko, ShroomBloom, Shuttle Pharmaceuticals, Sichuan Deebio Pharmaceutical, SIGA Technologies, SiliCycle, Silverback Therapeutics, Simcere Pharmaceuticals, Sinclair Pharmaceuticals, Singota Solutions, Sino Biological, Sinopharm Group Beijing HuaHong, Sinovac Biotech, SiO2 Medical Products, Sirnaomics, Sirona Biochem, Siva Therapeutics, SK Bioscience, SK Chemicals, SkinSciPac, Skye Bioscience, Smart Automated Retail Network, Sobrera Pharma, Societal CDMO, Sofie Biosciences, Solasia Pharma, Solid Biosciences, Soligenix, SOMAI Pharmaceuticals, Sona Nanotech, Sonnet BioTherapeutics, Sonoma Pharmaceuticals, SonoThera, Sorrento Therapeutics, Specialised Therapeutics, SpectronRx, Spectrum Pharmaceuticals, SpectrumX, Spero Therapeutics, SpringWorks Therapeutics, Sproutly, SpyBiotech, SQ Innovation, St. Peter's Drinks, STADA Arzneimittel, Stanford University, State B Cannabis Beverages, STC Biologics, STCube, Stelis Biopharma, Stemcell Technologies, StemCyte, Steriscience, Sterling Pharmaceutical Services, Stevens Green, StillCanna, Strides Pharma Science, Suanfarma, Sugarbud Craft Growers, Summit Biosciences, Sunderstorm, Sundial Growers, SunGen, Sunovion Pharmaceuticals, Sun Pharmaceutical, Supreme Cannabis, Supriya Lifescience, Surrozen, Symbiosis, Symeres, Synairgen, Syna Therapeutics, Synimmune, Syros Pharmaceuticals, T-Cure Bioscience, Taiba, TaiGen Biotechnology, Taiho, Taiwan Liposome Company, Taiwan Ministry of Economic Affairs, Takara Bio, Takeda Pharmaceutical, Takeda Pharmaceuticals U.S.A, Tallac Therapeutics, Tanner Pharmaceuticals, Tantalus Labs, Target Group, Targovax, TargTex, Tate & Lyle, Taysha Gene Therapies, TCG GreenChem, TCR2 Therapeutics, TEDOR Pharma, Teijin, Telix Pharmaceuticals, Tenacia Biotechnology, Terrace Global, TerraPower, Tetra Bio-Pharma, Tetris Pharma, Teva Pharmaceutical Industries, Tevogen Bio, TFF Pharmaceuticals, The Green Organic Dutchman Holdings, Themis Bioscience, TheracosBio, Theragent, Theramex, TherapeuticsMD, Therapure Biopharma, Theratechnologies, Therismos, Thermo Fisher Scientific, Thrive Cannabis, Tianjin CanSino Biotechnology, Tikun Olam, Tikun Olam-Cannbit, Tilray, TILT Biotherapeutics, Titan Pharmaceuticals, TLC BioSciences, Tnuva Group, Todos Medical, Together Pharma, TONIX Pharmaceuticals, TOPADUR Pharma, Totient, Touchlight, TRACON Pharmaceuticals, Transgene, Translate Bio, TRB Chemedica, Trefoil Therapeutics, TriLink BioTechnologies, Trinity Pharmaceuticals, TriSalus Life Sciences, Tris Pharma, TRIUMF, Triumvira Immunologics, Tryp Therapeutics, Tubulis, Twinlab, Twist Bioscience, Tyme Technologies, UCB, UK Government, United Nations Children Fund, United States Pharmacopeia, Univercells, Universal Ibogaine, University of Alabama at Birmingham, University of Calgary, University of California, University of Louisville, University of Oxford, University of Pennsylvania, University of Queensland, University of Rochester, Up Cannabis, Upsher-Smith, UroGen Pharma, UroGPO, USANA Health Science, US Army, US Government, va-Q-tec, Vaccibody, Valens Company, ValenzaBio, Valeo Pharma, ValGenesis, Valneva, Vanderbilt University, Vaxart, Vaxine, VBI Vaccines, Vector BioMed, VenatoRx, VerdePharmHealth, Vericel, Verismo Therapeutics, Verity Pharmaceuticals, Veru, Veterans For Healing, Veterans Medical Distributors, Vetter, VGXI, VHA, Vibalogics, Viewpoint Molecular Targeting, Vifor-Fresenius Medical Care Renal Pharma, Vigene Biosciences, ViGeneron, Vinbiocare Biotechnology, Vineti, ViralClear Pharmaceuticals, Viralgen, Vir Biotechnology, Virchow Biotech, Virica Biotech, Virion Therapeutics, Virpax Pharmaceuticals, VitaDairy, Vitiprints, Vivet Therapeutics, VIVO Cannabis, Vizient, Vor Biopharma, Vyera Pharmaceuticals, Wacker Biotech, Wacker Chemie, Waisman Biomanufacturing, WeedMD, Weihai Weigao Medical Devices, Welding, WellDoc, Wellmarker Bio, WEP Clinical, Wigen Biomedicine, Willow Biosciences, Wilson Wolf, WindMIL Therapeutics, Wistar Institute, W L Gore, World Class Extractions, WUGEN, Wuhan General Group, WuXi Advanced Therapies, WuXi Biologics, Wuxi STA, XBiotech, Xbrane Bioscience, Xellia Pharmaceuticals, Xenetic Biosciences, XERIS Pharmaceuticals, Xi'an Beilin Pharmaceutical, XLR8 Brazil, Xortx Therapeutics, XPhyto Therapeutics, Y-mAbs Therapeutics, Yas Holding, Yield10 Bioscience, Yiling Wanzhou International Pharmaceuticals, Youngevity, Yposkesi, Ypsomed, Yunnan Walvax Biotech, YuYu Pharma, ZandCell, Zelluna Immunotherapy, Zenabis, Zentalis Pharmaceuticals, Zhaoke (Hong Kong) Ophthalmology Pharmaceutical, Zhejiang Ausun Pharmaceutical, Zhejiang Yonghe Pharmaceutical Technology, Zionexa, Ziopharm Oncology, Ziphius Vaccines, Zogenix, Zumutor Biologics, Zydus Cadila, Zyla Life Sciences, Zylo Therapeutics, Zymetech, ZYUS Life Sciences
Current Partnering reports provide insight into the trends and terms of partnering deals in the global life sciences sector.
Current Partnering reports are updated every six months to ensure the user has access to the latest announcements and trends in the topic focus of the report.
Current Partnering analysts review the deal data to provide an overview and analysis of deal trends, including example deals and terms.
Current Partnering reports source deal data from our proprietary deals and alliances database, Current Agreements. The database is updated daily by our analysts with new deals as they are announced globally by the company's party to the deal. In addition, deal records are updated with new data as it becomes available.
The data in the Current Agreements deals and alliances database is obtained from secondary sources such as publicly available industry sources including press releases, company presentations, investor presentations, company SEC filings, other company filings, company websites, conference presentations. Sources are identified to allow for user verification.
Current Partnering provides comprehensive coverage of the following partnering or deal types:
• Asset purchase
• Assignment
• Co-development
• Co-market
• Co-promotion
• Collaborative R&D
• Contract service
• CRADA
• Cross-licensing
• Development
• Distribution
• Equity purchase
• Evaluation
• Grant
• Joint venture
• Licensing
• Loan
• Manufacturing
• Marketing
• Option
• Promotion
• Research
• Royalty financing
• Settlement
• Spin out
• Sub license
• Supply
• Termination
• Warrant
Every deal record is fully categorized and includes the following data, where available:
• Industry sector
• Therapy areas
• Technology type
• Deal components
• Financial terms
• Stage of development
• Exclusivity
• Asset type
• Geographic focus
• Excluded geography
• Company press release
• SEC filing data including contract document
All financial amounts are converted to US$ using the exchange rate available on the date of deal announcement, enabling direct comparison of deal terms across international territories.
Financial data and contract documents displayed in deal records is obtained from public sources, where disclosed by the parties to the deal.
We found other products you might like!