Distribution Deals in Pharmaceuticals and Biotechnology 2016-2023
Distribution Deals in Pharmaceuticals and Biotechnology | Global coverage | Deal financials | Contract documents | Deal trends | Leading dealmakers | Comprehensive deal directory 2016 to 2023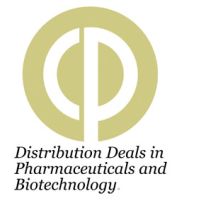 Publication date
September 2023
Product type
Research report
Available formats
PDF document
Report edition
4 - fully revised and updated
Distribution Deals in Pharmaceuticals and Biotechnology provides a detailed understanding and analysis of how and why companies enter distribution deals.
Fully revised and updated, the report provides details of distribution deals from 2016 to 2023.
The report provides access to distribution deal payment terms as announced between the parties. This data provides useful insight into the payment and other deal terms.
Understanding the flexibility of a prospective partner's negotiated deals terms provides critical insight into the negotiation process in terms of what you can expect to achieve during the negotiation of terms. Whilst many smaller companies will be seeking details of the payments clauses, the devil is in the detail in terms of how payments are triggered and rights transferred – contract documents provide this insight where press releases and databases do not.
This report contains a comprehensive listing of distribution deals announced since 2016 as recorded in the Current Agreements deals and alliances database, including financial terms where available, plus links to online copies of actual distribution contract documents as submitted to the Securities Exchange Commission by companies and their partners.
The initial chapters of this report provide an orientation of distribution dealmaking and business activities.
Chapter 1 provides an introduction to the report, whilst chapter 2 provides an overview and analysis of the trends in distribution as well as a discussion on the merits of the type of deal.
Chapter 3 provides an overview of the structure of distribution deals.
Chapter 4 provides a review of the leading distribution deals since 2016. Deals are listed by headline value. Where the deal has an agreement contract published at the SEC a link provides online access to the contract via the Current Agreements deals and alliances database.
Chapter 5 provides a comprehensive listing of the top 25 most active distribution dealmaker companies. Each deal title links via Current Agreements deals and alliances database to an online version of the full deal record, and where available, the actual contract document, providing easy access to each deal record on demand.
Chapter 6 provides a comprehensive and detailed review of distribution deals organized by company A-Z, therapy, technology and industry type signed and announced since 2016 where a contract document is available. Contract documents provide an indepth insight into the actual deal terms agreed between the parties with respect to the distribution deal.
The deal directory includes a comprehensive listing of all distribution deals announced since 2016. Each listing is organized as a deal directory by company A-Z, therapeutic area and technology type. Each deal title links via hyperlink to an online version of the deal record including, where available, the actual contract document.
The report also includes numerous table and figures that illustrate the trends and activities in distribution dealmaking since 2016.
In conclusion, this report provides everything a prospective dealmaker needs to know about distribution alliances.
Key benefits
Distribution Deals in Pharmaceuticals and Biotechnology provides the reader with the following key benefits:
Understand deal trends since 2016

Browse distribution deals

Benchmark analysis – identify market value of transactions

Financials terms

Directory of deals by company A-Z, therapy focus and technology type

Leading deals by value

Most active dealmakers

Identify assets and deal terms for each transaction

Access contract documents - insights into deal structures

Due diligence - assess suitability of your proposed deal terms for partner companies

Save hundreds of hours of research time
Report scope
Distribution Deals in Pharmaceuticals and Biotechnology is intended to provide the reader with an in-depth understanding of the distribution trends and structure of deals entered into by leading biopharma companies worldwide.
Distribution Deals in Pharmaceuticals and Biotechnology includes:
Trends in distribution dealmaking in the biopharma industry

Overview of distribution deal structure

Directory of distribution deal records covering pharmaceutical and biotechnology

The leading distribution deals by value

Most active distribution dealmakers

The leading distribution partnering resources
In Distribution Deals in Pharmaceuticals and Biotechnology, the available deals are listed by:
Company A-Z

Headline value

Therapeutic area

Technology type
Each deal title links via Weblink to an online version of the actual deal record, providing easy access to each contract document where available.
Distribution Deals in Pharmaceuticals and Biotechnology provides comprehensive access to available records for distribution deals, including contract documents where available.
Analyzing contract agreements allows due diligence of:
What are the rights granted or optioned?

What rights are granted by the agreement?

What exclusivity is granted?

What is the payment structure for the deal?

How are sales and payments audited?

What is the deal term?

How are the key terms of the agreement defined?

How are intellectual property rights handled and owned?

Who is responsible for commercialization?

Who is responsible for development, supply, and manufacture?

How is confidentiality and publication managed?

How are disputes resolved?

Under what conditions can the deal be terminated?

What happens when there is a change of ownership?

What sublicensing and subcontracting provisions have been agreed?

Which boilerplate clauses does the company insist upon?

Which boilerplate clauses appear to differ from partner to partner or deal type to deal type?

Which jurisdiction does the company insist upon for agreement law?
Distribution Deals in Pharmaceuticals and Biotechnology provides the reader with the following key benefits:
Understand deal trends since 2016

Browse distribution deals

Benchmark analysis – identify market value of transactions

Financials terms

Directory of deals by company A-Z, therapy focus and technology type

Leading deals by value

Most active dealmakers

Identify assets and deal terms for each transaction

Access contract documents - insights into deal structures

Due diligence - assess suitability of your proposed deal terms for partner companies

Save hundreds of hours of research time
Executive Summary
Chapter 1 – Introduction
Chapter 2 – Trends in distribution dealmaking
2.1. Introduction
2.2. Definition of distribution deal
2.3. Trends in distribution deals since 2016
2.3.1. Distribution dealmaking by year, 2016-2023
2.3.2. Distribution dealmaking by phase of development, 2016-2023
2.3.3. Distribution dealmaking by industry sector, 2016-2023
2.3.4. Distribution dealmaking by therapy area, 2016-2023
2.3.5. Distribution dealmaking by technology type, 2016-2023
2.3.6. Distribution dealmaking by most active company, 2016-2023
2.4. Reasons for entering into distribution partnering deals
2.5. The future of distribution deals
Chapter 3 – Overview of distribution deal structure
3.1. Introduction
3.2. Distribution agreement structure
Chapter 4 – Leading distribution deals
4.1. Introduction
4.2. Top distribution deals by value
Chapter 5 – Top 25 most active distribution dealmakers
5.1. Introduction
5.2. Top 25 most active distribution dealmakers
Chapter 6 – Distribution deals including contracts directory
6.1. Introduction
6.2. Distribution deals with contracts 2016-2023
Deal directory
Deal directory – distribution dealmaking by companies A-Z
Deal directory – distribution dealmaking by therapy area
Deal directory – distribution dealmaking by technology type
About Wildwood Ventures
Current Partnering
Current Agreements
Recent report titles from Current Partnering
TABLE OF FIGURES
Figure 1: Definition of distributionFigure 2: Trends in distribution deal announcements, 2016 to 2023
Figure 3: Distribution deals signed at each phase of development, 2016 to 2023
Figure 4: Distribution deals by industry sector, 2016 to 2023
Figure 5: Distribution deals by therapy area, 2016 to 2023
Figure 6: Distribution deals by technology type, 2016 to 2023
Figure 7: Top 25 most active distribution dealmakers, 2016 to 2023
Figure 8: Issues in implementing distribution agreements
Figure 9: Distribution agreements – what should a contract include?
Figure 10: Components of the distribution deal structure
Figure 11: Top distribution deals by value 2016 to 2023
Figure 12: Most active distribution dealmakers 2016 to 2023
Pricing options
$3,995: single-user (encrypted file - one user/device)

$5,995: multi-user (encrypted file - up to 5 users/devices)

$9,995: company (unencrypted file)
Single and Multi-user license files are encrypted PDF documents. Details of how to access using Javelin3 PDF Reader will be provided at report delivery.
Company license files are not encrypted and can be accessed using a PDF Reader.
A full explanation of license type definitions can be found here.
Our guarantee
Price promise
We guarantee our prices are competitive. If you find the same report advertised at a lower price within 7 days of purchase, we will refund the difference.
Delivery Deadline
We guarantee that the report will be sent within the specified delivery times. In the unlikely case of a delay we may offer a partial refund as compensation. (Terms may apply)
Latest report
If an update is published within 30 days of your purchase, you will receive it absolutely free of charge.
Serious Security
We take your data and security seriously. See our privacy policy for details of how we manage your data.
All card payments are processed by Evalon.
Sales Support
If you have any questions about your report or are unhappy with the quality, we will do our best to resolve your query. Contact us direct.
Total Trust
Current Partnering is part of Wildwood Ventures Ltd., based in York, United Kingdom. We have been trading successfully online since 2009 and work with some of the most famous brands in the business. We carefully select our partners to ensure that the publications meet expectations of demanding customers.
1health.io, 2cureX, 3 Rivers Biotech, 3SBio, 3Shape, 4C Labs, 10X Genomics, 111, AAP Implantate AG, Aavis Pharmaceuticals, Abacus Medicine Pharma Services, Abattis Bioceuticals, Abbott Laboratories, Abbott Rapid Diagnostics, Abbvie, Abdul Latif Jameel Health, Ability Pharmaceuticals, Abingdon Health, Accord, Accord Healthcare, AccuGenomics, Acell, Acelrx Pharmaceuticals, Acentrus Specialty, Acerus, Aceto Corporation, Acnos Pharma, Acorda Therapeutics, Acres Cannabis, Activhealth, Adacyte Therapeutics, Adagio Therapeutics, Adamis Pharmaceuticals, Adapt Pharma, Adare Pharma Solutions, Addgene, AddMedica, Adhera Therapeutics, Adhesys Medical, Adhezion Biomedical, Adial Pharmaceuticals, ADIENNE Pharma & Biotech, ADImmune, Adium Pharma, Adjupharm, AD Ports, Adva Biotechnology, Advanced Medical German Company of Kuwait, Advance Pharmaceutical, Advanz Pharma, Advicenne, Aesthetic Management Partners, AEterna Zentaris, AFT Pharmaceuticals, Again Life Italia, Agena Bioscience, Agendia, AgeX Therapeutics, Agile Therapeutics, Aglon, Agricultural Materials Company, Agro-Greens Natural Products, AIDS Foundation Houston, Aimmune Therapeutics, AiPing Pharmaceutical, Akers Biosciences, Akida, Alamo Pharma Services, Albireo, Alcanna, Aldevron, Aleafia Health, Alexion Pharmaceuticals, Algenex, Al Hafez Trading Establishment, Alimera Sciences, ALK-Abello, Allderma, Allele Biotechnology and Pharmaceuticals, Allele Genetics, Allergy Partners, Alliancepharma Technologies, AllianceRx Walgreens Prime, Allianz Bioinnovation, Allied Corp, Almirall, Almog Diagnostic, Alnylam Pharmaceuticals, Alpha Tau Medical, Alpine Hemp Group, ALS Automated Lab Solutions, Altamira Pharma, Altamira Therapeutics, Alternative Solutions, Alternavida, Altruix, Alvogen, Alvotech, Amarin, Ambiopharm, A Menarini Diagnostics, American Cancer Society, American Regent, AmerisourceBergen, Amgen, Amneal Pharmaceuticals, Amomed Pharma, AMP German Cannabis, Amryt Pharma, AMSilk, AMSL, Amylyx Pharmaceuticals, Amyris, ANANDA Scientific, Andor Pharmaceuticals, AnGes MG, Angionetics, ANI Pharmaceuticals, Anlicare International, Antares Pharma, Antibe Therapeutics, AOP Orphan Pharmaceuticals, Apex Global Brands, APG Bio, Aphria, Apoteka, APR Applied Pharma Research, Apsen Farmacutica, Aptorum Group, Aralez Pharmaceuticals, Arbor Pharmaceuticals, Arcadia Biosciences, Arch Therapeutics, Areva Med, Armas Pharmaceuticals, Array Biopharma, Arthrex, Arvelle Therapeutics, Ascend Therapeutics, Ascletis, Ashland, Asopharma, Aspargo Laboratories, Aspen Global, ASR Group, AssistRx, Astem, Astex Pharmaceuticals, AstraZeneca, Atea Pharmaceuticals, ATG Allied Technologies, Athenex, Atomo Diagnostics, AUM Biotech, Avalon Pharmaceuticals, Avanos Medical, Avanzanite Bioscience, Avanzcare, Avaria Health & Beauty, AV Cannabis, Averix Bio, Avernus Pharma, Avicanna, Avida Global, AVIR Pharma, Avita Therapeutics, AvKARE, Avricore Health, Avrobio, Awakn Life Sciences, Axcelon Dermacare, AXIM Biotechnologies, AxioNovo, Aytu BioPharma, Azelis, Aziyo Biologics, AzurRx BioPharma, BASF, Basilea Pharmaceutica, BAS Research, Batavia Biosciences, Bausch & Lomb, Bavarian Nordic, Baxter International, Bayer, Bayer Healthcare, Bazis NN, Beckman Coulter, BeiGene, Beijing Genomics Institute (BGI), Beijing Keyuan Xinhai Pharma, Beijing Podconley Pharmaceutical Technology and Development, Beijing Zhongyuan, Bened Biomedical, BE Pharmaceuticals, Besins Healthcare, Best Choice, Better Choice Products, BevCanna, Bharat Biotech, Bill and Melinda Gates Foundation, BIO-CAT Microbials, Bio-Gate, Bio-Thera Solutions, Bio-Tissue, BioAgronomics, Biocartis, BioCat, Biocept, Biocodex, Biocomposites, Biocon, BioConsortia, BIOCORP, BioCorRx, Biodesix, BioDuro, Bioeq IP, Biofabri, BioGaia, Biohaven Pharmaceuticals, Biohit, Bioke, BioLab Sciences, Biological Industries, Biologics, Biologix FZCo, Biomedica Medizinprodukte, bioMerieux, Biometrix, Bionical, BioNTech, Biopas Laboratories, Biopharma-Middle East and Africa, Biophore Pharmaceuticals, Bioprojet, BioQ Pharma, Biosenta, BioSerenity, BioSkryb, Biosolution, BioSyent Pharma, Biosynthetic Technologies, Biotest Pharmaceuticals, Biovac, BioVaxys, Bioventus, BL&H, Blanver, BLLRDR, Blood Cell Storage, Bluecore Company, Blue Diamond Growers, BMG Pharmaceuticals, BMV Medica, Body Energy Club, BodyLogicMD, Boehringer Ingelheim, Bonne Santé Group, Boots UK, Bophelo Bioscience & Wellness, Boston Therapeutics, BoyaLife, Braeburn Pharmaceuticals, BrainStorm Cell Therapeutics, Brill Pharma, Briotech, British Columbia Liquor Distribution Branch, Broad Institute, BroadMed, Burleigh Heads Cannabis, Burning Rock, Butantan Institute, BZAM, c-LEcta, Caffeluxe, Calidi Biotherapeutics, Caligor, Camber Pharmaceuticals, Cambridge Bioscience, Cambridge Commodities, Camurus, Can-Fite BioPharma, Canadian Neuromuscular Disease Registry, CanaQuest Medical, CANbridge Pharmaceuticals, Cancer Genetics, CanMart, Cannabics Pharmaceuticals, Cannabis House, Cannabis Suisse, CannaBR Exports, Cannamedical Pharma, Cannassure Therapeutics, Canndeo, Cannidex Brands, Cannim Australia, CanniMed Therapeutics, Canntab Therapeutics, Cannvalate, Canonic, Canopy Biosciences, Canopy Growth, Cantourage, Capricor Therapeutics, Captivate Bio, Cardax, Cardinal Health, CardioFocus, Cardiome Pharma, CareNet, Carestream Health, Carmel Pharma, Carna BioSciences, Cascade Pure, CASI Pharmaceuticals, Catalent, Catalyst Clinical Research, CBD Export Global, cbdMD, CBD Supply MD, CB Scientific, CC Pharma, CDI Laboratories, Cediprof, Cellaria Biosciences, Cellen Life Sciences, Cellsystems, Cellular Dynamics International, Celmatix, Celularity, Centers for Disease Control and Prevention, Centre for Commercialization of Regenerative Medicine (CCRM), Centurion Therapeutics, CereCare, cGreen, Chameleon Science, Changchun High & New Technology Industries, Charles River Laboratories, Charlotte's Web, Chemesis, Chemipal, ChemoCentryx, ChemWerth, Cheplapharm Arzneimittel, Cheyenne Mountain Seed Company, Chiasma, Chiesi Farmaceutici, China Biotech Services, China Grand Pharma, China Grand Pharmaceutical, China Meheco, China Resources Pharmaceutical Commercial Group International Trading, Chinmax Medical Systems, Chong Kun Dang, Choom, Christina Lake Cannabis, ChromaDex, CH Trading Group, Cigna Healthcare, Cipla, Cipla Medpro, Citrine Medicine, Clarion Medical Technologies, Clarity Pharmaceuticals, Clarus Therapeutics, Clinigen, CliniSciences, Clinton Health Access Initiative, Clinuvel Pharmaceuticals, Clionix, CloudNine, Clover Biopharmaceuticals, Clovis Oncology, CMS Medical, Coalition for Epidemic Preparedness Innovations, Coeptis Pharmaceuticals, COEUS Healthcare, Coherus Biosciences, Coldhaus Distribution, Colgate Palmolive, Collplant, Columbia Care, Comercializadora BioRenal, CommonSense, Community Shield, Compound Genetics, Conavi Medical, Consilient Health, Contextual Genomics, Cookies, Cooper Pharma, Core Diagnostics India, Correvio Pharma, Corvida Medical, Cosette Pharmaceuticals, Cosmo Bio, Cosmofix, Cosmos Holdings, Cosmotec, Covalon Technologies, Cove, Cove Behavioral Health, CreaGen Biosciences, Creapharm, Crescita Therapeutics, Cresco Labs, Crown Laboratories, CR Pharma, CrystalGenomics, CSL, CSL Behring, CStone Pharmaceuticals, CTC Group, CTTQ-Akeso Biomed, Cumberland Pharmaceuticals, Curaleaf, Cura Partners, CURE Pharmaceutical, CVS Caremark, CV Sciences, CVS Pharmacy, Cycle Pharmaceuticals, Cyclotek, Cyntar Ventures, Cynvenio, Cytodyn, Cytori Therapeutics, CytoSorbents, Daavlin, Daewoong Pharmaceutical, Daiichi Sankyo, DanCann Pharma, DannCan Pharma, DAON BioSciences, DarwinHealth, Debiopharm, Dechra Pharmaceuticals, Deciphera Pharmaceuticals, DEG Productions, deKhon Global, denovoMATRIX, Densmore Pharmaceutical, DermaConcepts, DermapenWorld, Devonian Health Group, Devyser Diagnostics, Dexa Medica, DFE Pharma, DIAN Diagnostics, DIEM Labs, Diomics, DionyMed Brands, Diplomat, Distribution Solutions Phils, Diurnal, Diversey Care, DKSH, DKT, Dmark Multisales, DMS Health Technologies, Docklight Brands, Dompe Farmaceutici, DongKoo Bio & Pharma, Dosecann, Dovetail Genomics, Dr. Reddy's Laboratories, Dr Ho Now Health Products, Dr Pfleger, DryEye Rescue, Duchesnay, Duopharma Biotech, Durbin Group, Dutch Passion Seed Company, Dyamed Biotech, Dynavax Technologies, Easton Pharmaceuticals, Eaststone, Ebn Sina Medical, Echelon Biosciences, ECI Pharmaceuticals, Eckert & Ziegler, Ecobrands, Eczacıbasi-Monrol, Eddingpharm, Edge Pharma, Eiger BioPharmaceuticals, Eisai, Eldan, Elev8 Brands, Elevai Labs, Elevar Therapeutics, Eli Lilly, Elis Pharmaceuticals, Elite Pharmaceuticals, EMC, Emerald Family Farms, Emerge Health, Emergent BioSolutions, Emerson Resources, Emmaus Life Sciences, Emmaus Medical, Empower Clinics, Empowered Diagnostics, EMS, Enamine, Encore Dermatology, Encore Life, Encore Medical, Endo International, Endo Pharmaceuticals, Endo Ventures, Enthusiasmus, Entourage Health, Enzymatica, Epic Pharma, EPI Health, EQRx, Er-Kim, Espero Biopharma, Essity, Estar Medical, Esteve, Eurofarma, Eurofins Genomics, Euroimmun, European Wellness Biomedical Group, EUSA Pharma, Eve & Co, Evelo Biosciences, Everest Medicines, Evergreen Theragnostics, Eversana, Evestra, Evoke Pharma, Ewopharma, Exactus, ExCEEd Orphan, Excelera Network, Excellmab, Expanscience, Experion Biotechnologies, Eyedetec Medical, Eyeganics, Eyenovia, Factoria Bogar, Faes Farma, Fagron, Faisal Musaed El Seif Saudi Pharmaceutical, Fannin, Farco Pharma, FarmaMondo Group, Feel Better, Ferring Pharmaceuticals, Fideschem International, Fillmed, First Horizon Pharmaceuticals, Flora Growth, Florida Pharmaceutical Products, FloVaria, Flower One, Folium Biosciences, FoodChek Systems, ForDoz Pharma, Foresee Pharmaceuticals, Fortis Life Sciences, Fosun Pharmaceutical, Foundation Medicine, Four 20 Pharma, FPA Women's Health, Fresenius Kabi Pharmaceuticals, Fresenius Medical Care, Frost Pharma, Fruit Slabs, FSD Pharma, Fujifilm, Gabriel Science, Gad Medical Equipment, Gaelan Medical, Gaia, Galaxy Pharma, Galen, GB Pharma Holdings, GC Lab Tech, GC Pharma, Gebro Pharma, GE Healthcare, Gemelli Biotech, Gen, Gen-X Muscle, Genecast, Genentech, GenePeeks, General Extract, Generex Biotechnology, Genexo, Genfa Medica, GenomeDx, Genomic Vision, Genosity, Genovis, Genpharm, GenScript Biotech, GenScript ProBio, Geo-Med, Geocann, Georges Francois Leclerc Center, Gilead Sciences, Gland Pharma, Glaukos, GL Brands, Glenmark Generics Inc USA, Glenmark Pharmaceuticals, Global Antibiotic Research and Development Partnership, Global Blood Therapeutics, Global Damon Pharma, Global Dx, GlobalMed, Global Response Aid, Global Stem Cell Technology, GNC, Goro Healthcare, Graminex, Greater New York Hospital Association, Great Harvest Agri Chemicals, Great North Distributors, Green Gorilla, Greenlane, Greenstein Germany, Green Stripe Naturals, Grenco Science, Grifols, Grow Biotech, Grunenthal, Grupo Ferrer, Grupo LALA, GSK, GSW Creative Corporation Canada, GT Medical Technologies, GTx, Guangzhou Narnia Biotechnology, Guerbet, Gupta Pharma, H2-Pharma, Haisco Pharmaceutical, Halberd, Halo Labs, Hamilton Thorne, Hanfpost, Hangzhou Chance Pharmaceuticals, Hanson Faso Sales & Marketing, Hao Le Ku (Beijing) Infant And Maternity, Harris, Harvest One, Havn Life Sciences, Hawaii Biotech, Health House International, HealthTab, HealthWarehouse, HEC Pharm, Helsinn Healthcare, Helsinn Therapeutics, Helvetic Biopharma, Hemogenyx, Hemostasis, Henan Kangzhiyuan Pharmaceutical, Henry Schein, Heritage Cannabis, Highland Pharmaceutical, High Times, Hikma Pharmaceuticals, HIPRA, Hisamitsu Pharmaceutical, HL Pharma, HLS Therapeutics, Hop Tri Investment, Horizon Discovery, Horizon Pharma plc, Horus Pharma, HPGC Medical, HSRx Group, HTC ChemRar, HTL Biotechnology, Huapont Pharma, Humacyte, Humanigen, HUYA Bioscience, Hybrid Pharm, Hygio, I-MED Pharma, Icagen, ICB Pharma, ICI Pakistan, Iconovo, Ideogen Pharma, IDIS Pharma, IDS, Illumina, ImaginAb, IM Cannabis, Imegen, Immedica, Immune Therapeutics, Impel NeuroPharma, Impilo Pharma, Implant Therapeutics, Impression Healthcare, Incepta Pharmaceuticals, Inceptua, Incyte, India Globalization Capital, Indoco, Induce Biologics, InfuTronix Solutions, InnerScope Hearing Technologies, Innovare, Innovative Cellular Therapeutics, Innovus Pharmaceuticals, Inolife Technologies, Inoliva, Insmed Inc, Institute of Natural Fibres and Medicinal Plants, Institut für Hämopathologie Hamburg, Integra, Integra LifeSciences, Integrated Cannabis Company, Integrated DNA Technologies, Integrity Wellness Brands, Intellipharmaceutics, Intercontinental Marketing, InterCure, Intermodeco 2004, International Hemp Solutions, Interpolymer/Zschimmer & Schwarz, Intersect ENT, INVO Bioscience, Iogen, IPS Specials, Irwin Naturals, iS Clinical, Isogen Life Science, Isologic Innovative Radiopharmaceuticals, iSpecimen, ITROM Trading Drug Store, iX Biopharma, J&H, Jacksonville Pharmaceuticals, Jaguar Health, Janssen-Cilag, Janssen Pharmaceutica NV, Japan Tobacco, Jazz Pharmaceuticals, JenKem Technology, Jenner Institute, Jiangsu Chia Tai Tianqing Pharmaceutical, John Lenore & Co, Jonluca Enterprises, Jubilant Pharma, Jubilant Radiopharma, Julphar, Juniper Biologics, Juno Pharmaceuticals Canada, Junshi Biosciences, Jupiter Wellness, Juvenis, K2M, Kadmon Pharmaceuticals, Kaken Pharmaceutical, Kalsec, Kamada, Kanabo Research, Kane Biotech, Kaneka, Karyopharm Therapeutics, Kedrion Biopharma, Kensington Pharma, Kerry, Khalifa Kush Enterprises, Kitov Pharma, Kleen Bee Labs, Kleresca, Knight Therapeutics, Kolon Life Science, Kombucha Baby Brewing Company, Komtur Pharmaceuticals, Konica Minolta, Koyo Foods, Kraft Foods, Kuros Biosciences, KVK-Tech, Kyongbo Pharm, L2P Research, Laboratoires CTRS, Laboratories Acbel, Laboratorios Adler, Laboratorios Rubio, Labrada Nutrition, Laccure, Lactobio, Lancet, Lannett, Laser Clinics Australia, Last Chance for Children, Lavie Bio, Lawley Pharmaceuticals, LBB Specialties, Leading Edge Pharms, Leaf Healthcare, Legacy Biotechnologies, LeMaitre Vascular, Leprino Foods Company, Leriva, Levitee Labs, Levolta Pharmaceuticals, LifeCell, LifeCodexx, Lifehealthcare, LifeLabs Medical Laboratory Services, Life Time, Lighthouse Strategies, Liiv Organics, Link Health, Lobo Genetics, Lotus Pharmaceuticals, Love Beauty Pro & Medical, Lovell Government Services, Loxo Oncology, Luca Healthcare, Lucigen, Lucy Scientific Discovery, Lukare Medical, Lumicera Health Services, Lumiera Health Innovation, Luminarie, Lunatus, Lupin, Lupin Pharmaceuticals, Luye Pharma Group, Lyphe Group, MacuHealth, Magellan Health Services, Magenta Investments, MAIA Pharmaceuticals, MainPointe, Mallinckrodt Pharmaceuticals, MannKind Biopharmaceuticals, Mapi Pharma, Maplex Naturals, Marius Pharmaceuticals, Marrone Bio Innovations, Martindale Pharma, Maternova, Mawdsleys, Mawson Infrastructure, Maxhealth Medicine, Maxor National Pharmacy, Mayo Clinic, MC2 Therapeutics, McKesson, MDL Asia, MDS Pharma Services, MDxHealth, Med Alliance, Medara, Medexus Pharmaceuticals, Medical Developments International, Medical Incubator Japan, Medical Marijuana, MediCann Handels, Medicinal Genomics, Medicox, Medicure, Medifirst Solutions, Medigen Vaccine Biologics, MedImpact Direct, MediPharm Labs, Mediprovita, Medisca, Medison, Medison Pharma, Medivant Healthcare, MediWound, Medizone International, Medline Industries, MedMira, Medocann Pharma, Medolife Rx, Medomie Pharma, Medservice, Med Trust, Megalabs, Megapharm, Meggle, Meiji Seika, Melinta Therapeutics, Melorganics Hellas, Menarini Asia-Pacific, Merck and Co, Merck KGaA, Meridian Life Science, Meroven, Methapharm, Metuchen Pharmaceuticals, MGC Pharma, MGI Tech, Michael J Fox Foundation, Michepro, Microba Life Sciences, Microbix Biosystems, Microprofit Biotech, Milenia Labs, Mill Creek Life Sciences, Miller Veterinary Supply East, MilliporeSigma, MiMedx, Mind Cure Health, Mind Medicine, Mindpax, Mindset Pharma, Minerva Biotechnologies, Ministry of Health and Prevention, Mirai Marketing, Miravo Healthcare, Mirum Pharmaceuticals, MISTR, Mitchell Distributing, Mithra Pharmaceuticals, Mitsubishi Tanabe Pharma, Mitsuboshi Product Planning, MMJ PhytoTech, MM Technology, Moberg Pharma, Mobidiag, Moderna, Molecular Biology Systems, Molecular Diagnostics Korea (MDxK), Moleculin Biotech, Molteni Farmaceutici, Mosaic Laboratories, Mota Ventures, Movi, Mr Checkout, MRP, MSD, MS Pharma, Multi G, Multipak, Mundipharma, Muscat Pharmacy and Stores, Mycrodose Therapeutics, MyHealthChecked, Mylan Laboratories, MYM Nutraceuticals, MYOS, Myovant Sciences, Myriad Genetics, N1 Technologies, Nabis, Nabriva Therapeutics, Namaste Technologies, Namocell, NanoSphere Health Sciences, NanoVibronix, Napo Pharmaceuticals, NassifMD Dermaceuticals, Natco Pharmaceuticals, Natera, National Health Service, National Immunobiological Company, National Institute for Health and Care Excellence, National Institute of Hygiene and Epidemiology, National Institute of Vaccines and Medical Biologicals, National Sales Associates, Naturo Group, Navamedic, Navidea Biopharmaceuticals, Navitas, Neauvia North America, Neobiomics, NeoBiotechnologies, Neolpharma, NeoPharm, Neopharm Israel, Neovii Pharmaceuticals, Nephcentric, Neptune Wellness Solutions, NetCann, Neuronetics, NewBridge Pharmaceuticals, New York State, Nexcure Pharma, NexGen Medical Systems, Next Frontier Biosciences, NG Biotech, Nihon Medi-Physics, Nikkan Pharma, Nippon Kabaya Ohayo, Nippon Shinyaku, Nipro Corporation, Nisarga Biotech, NLC Pharma, NLS Pharmaceutics, Node Labs, Nordic Pharma Group, Norgine, North Star Holdings, NorthStar Medical Radioisotopes, NovaBay Pharmaceuticals, Novartis, Novavax, Noventure, Novos Patient Solutions, NTC, Nuance Pharma, Nucliber, NuGenerex Immuno-Oncology, Nuheara, Nuo Therapeutics, Nurosene, Nutralliance, Nutra Pharma, Nutriband, NuvoAir, Nuvo Research, NX Development, NXT Water, NZMS, Oakrum Pharma, Obagi Cosmeceuticals, Obvious Ventures, Ocean Grown Ventures, OETTINGER Brauerei, OG Laboratories, Okra, Olaregen Therapeutix, OLS, Omeros, Omnicell, Onco360, Oncology Supply, Onconova Therapeutics, OncoSec Medical, Oncotest, OncoVent, One Light Enterprises, On Target, OptiBiotix, Opticann, Optima Pharmazeutische, Optimi Health, Optum Frontier Therapies, Oramed Pharmaceuticals, Orchard Therapeutics, Orexigen Therapeutics, Orexo, Organicell Regenerative Medicine, Organigram, Orgenesis, Orient EuroPharma, Orion, OrphanDC, Orpharm, ORPHELIA Pharma, Orsini Healthcare Specialty Pharmacy, OSI Pharmaceuticals, OsteoRemedies, Otsuka, Otsuka America Pharmaceutical, Outlook Therapeutics, Ovation Science, Ovoclinic, OWC Pharmaceutical Research, Oxford Immunotec, Pacira Biosciences, Padagis, Pain Relief & Wellness Strategy Center, Paladin Labs, Palatin Technologies, Palette Life Sciences, Panacea Biotech, Panaxia, panCELLa, Pandia Health, PANTHERx Specialty Pharmacy, Paragon Care Group, Paragon Genomics, Parallax Diagnostics, ParcelShield, Par Pharmaceutical, Parse Biosciences, Particle Dynamics, Partnership for Influenza Vaccine Introduction, Partner Therapeutics, PathAI, PCI Pharma Services, Peak Health Center, Peak Performance Products, PEAR Therapeutics, Pendopharm, Perennial, Perrigo, Personal Genome Diagnostics, Perspective Therapeutics, Petalfast, PETNET Solutions, Pfizer, Phage Consultants, Pharaon Healthcare‐Droguerie Mercury, PharmaCare Management, Pharmaceutical Research Associates, Pharmaceutics International, PharmaChoice, PharmaCielo, PharmaHemp, PharmaJet, PharmAla Biotech, PharmaLogic, PharmaLynk, PharmaMar, Pharmapark, Pharmascience, Pharma Solutions Peru, PharmaSwiss, Pharmathen, Pharmicated, Pharming Group, Phil, Philogen, Phlo, Phoenix Life Sciences, Phyto Animal Health, PIC, Pierre Fabre, Pillar Biosciences, Piramal, Pivot Pharmaceuticals, Plandai Biotechnology, Plata Wellness, PL BioScience, Pluristem Therapeutics, Pluristyx, Pneuma Respiratory, Pohl Boskamp, Portocanna, Positive Bioscience, Prasco Laboratories, Premier Biomedical, Premier Inc, Pressure BioSciences, Prestige BioPharma, Primex Pharmaceuticals, Procare Health, Productos Medix, Profile Solutions, ProgenaCare, Progenetics, Progenics Pharmaceuticals, Promedico, Prometheus Laboratories, Promius Pharma, Protein Sciences, Provet, Public Health England, Pura Naturals, PurCann Pharmaceuticals, Purdue Pharma, PureForm Global, Pure Pharmaceuticals, Q BioMed, Qilian International, Qilu Pharmaceutical, QoL Medical, Quadri Pharmaceuticals, Quad Technologies, Quanta, QuantumDx, Quest Diagnostics, Quidel, Quoin Pharmaceuticals, R-Pharm, Radius Health, Rafa Pharmaceuticals, RAHN, Rapid Dose Therapeutics, RCC Pharma, RCS International Investments, Recipharm, Reckitt Benckiser, Redbarn Pet Products, RedHill Biopharma, Red One Medical, Redwood Scientific Technologies, Refana, Regeneron Pharmaceuticals, RegenLab, Relevium, Renhe, Replicel Life Sciences, Research Instruments, Res Nova Bio, Respirent Pharmaceuticals, Resverlogix, Revive Therapeutics, RevoluGen, Rhythm Pharmaceuticals, Ridgeback Biotherapeutics, Rigel Pharmaceuticals, Rigour International, Riken Genesis, Rivopharm, RLS, Roche, Rockwell Medical, Roka Bioscience, Romark Laboratories, Rosemont Pharmaceuticals, ROTOP Pharmaka, Rougier Pharma, Roxwood Medical, Rubicon Genomics, Russian Direct Investment Fund, Rxilient Biotech, Safe Sea, Saladax Biomedical, SALUS Haus, Salus Medical, SanBio, Sandoz, Sanofi, SaNOtize Research and Development, Sanpellegrino Cosmetics, Sansure Biotech, Santen Pharmaceutical, Santhera Pharmaceuticals, Sarepta Therapeutics, Saromics, Sartorius Stedim Biotech, SastoMed, Satipharm, Sato Pharmaceutical, Sayre Therapeutics, SciCann Therapeutics, SciClone Pharmaceuticals, Science Exchange, Sciensus Rare, Scilex Pharmaceuticals, Scottish Enterprise, SCRUM, Sebia, Secura Bio, Seed Mena, Seedo, Segra International, Seikagaku, Seipasa, Senseonics, Sentrx Animal Care, SenzaGen, Seqirus, Seren Pharmaceuticals, Serum Institute of India, Serve You Rx, Sesen Bio, Sevaredent Sourcing Solutions, SGI-DNA, Shandong Luoxin Pharma, Shandong Xinhua Pharmaceutical, Shanghai Pharmaceutical, Shefield and Sons, Shenzhen Dumbo Future Technology, Shilpa Medicare, Shionogi, Shire Pharmaceuticals, Sidero Bioscience, Sientra, SIFI (Societa Industria Farmaceutica Italiana), SiliCycle, Silk Road Medical, Silo Wellness, Sinopharm, Sinopharm Group Beijing HuaHong, Sinopharm Xingsha, Sinotherapeutics, Sintetica, sk:n, Slayback Pharma, Slingshot Biosciences, Smart Automated Retail Network, Smart for Life, Smart Supplement, Smartway Pharmaceuticals, Smith & Nephew, SmithRx, Sofie Biosciences, SOLA Biosciences, Solasia Pharma, Soleo Health, Soligenix, Solomomo, Sonic Healthcare, Sonoma Pharmaceuticals, Sorse Technology, Southern Glazer's Wine & Spirits, SouthGenetics, Specialised Therapeutics, Specialized Therapeutics, Specialty Therapeutics PC, Spectrum Chemical, Spenta, SpePharm, SPI Pharma, SRETT, SRS Life Sciences, STADA Arzneimittel, Starpharma, StemBioSys, Stemcell Technologies, StemExpress, Stempeutics, Stenocare, SteriLumen, Steriscience, Sternlaser Medical Aesthetics Solutions, Stevanato, Stockton Group, STU, Suanfarma, Sugarbud Craft Growers, Sunderstorm, SunGen, Sunovion Pharmaceuticals, Sun Pharmaceutical, Superior Biologics, Supreme Cannabis, Surgalign, Surgical Specialties, Swedish Bactiguard, Swedish Orphan Biovitrum, Swixx Biopharma, SYGNIS Pharma, SymbioPharm, Synergy Aesthetics, Synthego, Syqe Medical, TAAT Lifestyle & Wellness, Tabuk Pharmaceutical, Taiba, Takara Bio, Takeda Pharmaceutical, Tamer Group, Tanner Pharmaceuticals, TargEDys, Target Group, Taro Pharmaceuticals, Tasman Pharma, Tasnim Behboud Arman, Tata Chemicals, Tauriga Sciences, TC BioPharm, Teijin, Teikoku Pharma USA, Tel Aviv University, Telix Pharmaceuticals, TerrAscend, Tersus Life Sciences, Terumo, Terumo Cardiovascular Systems, Tesaro, Tetra Bio-Pharma, Teva Pharmaceutical Industries, TFB & Associates, The Hemp Mine, The HydraFacial Company, The Hydroponics Company, The Kroger, TheracosBio, Theragenics, Theragnostics, Theramex, Therapeutic Solutions International, Therapix Bio, Theratechnologies, The World Egg Bank, Thorne Research, Threshold Enterprises, Tikun Olam-Cannbit, Tillotts Pharma, Tilray, Titan Pharmaceuticals, Tiva Bio, Todos Medical, Together Pharma, Tomy Digital Biology, Torigen Pharmaceuticals, TransCell Science, Transgenomic, Tree Code, Trident Brands, Trigen, Trilogene Seeds, Trinity Health System, Tritech, Tritium 3H, TRP, TRPharm, TruLife Distribution, TrulyO2, TSB Therapeutics, Turning Point Brands, Turn Therapeutics, TwinPharma, Twist Bioscience, Two Hands, Tzamal Medical, Ukraine Pharma, Ultragenyx Pharmaceuticals, Union Chemical, United Agronomy, Univar, University of Hawaii, University of Oxford, University of Queensland, UpScript, UpScriptHealth, Upsher-Smith, Urovant Sciences, US Bioservices, US Government, Valeant Pharmaceuticals, Valens Company, Valeo Pharma, Valeritas, Valisure, Valneva, Van Drunen, Varifarma, Vault Health, VBI Vaccines, Vector Pharma FZCO, Vegalab, Veloxis Pharmaceuticals, Veltmeyer MD, VenatoRx, Veracyte, Verastem, Verdant Specialty Solutions, Verde Leaf, Verdezyne, Vericel, Versea Ophthalmics, Vertex Pharmaceuticals, Victor Medical, Vie Pharma, Vifor-Fresenius Medical Care Renal Pharma, Vifor Pharma, Vigene Biosciences, VIPUN Medical, Virocule, VitaCare Prescription Services, Vitality Products, Vital KSK, Vitamin Shoppe, VivaLNK, VIVO Cannabis, Voluntis, VWR International, Vyera Pharmaceuticals, Vygoris, WaferGen Biosystems, Walmart, Wanbang Biopharmaceuticals, Watsons, WaveForm Technologies, Waverley Pharma, WB Canna & Wellness, WeedMD, Weihai Weigao Medical Devices, Welgene Biotech, Wellesta, Wellmed, WEP Clinical, WholeScripts, Windgap Medical, Windsor Pharmaceuticals, Winhealth Pharma Group, WiQo, Wistar Institute, World Orphan Drug Alliance, World Pet Care Products Company, Wuhan General Group, Xbrane Bioscience, XCellR8, Xenex, XERIS Pharmaceuticals, Xiamen Encheng Group, XLR8 Brazil, Xoles Del Pacifico, XPhyto Therapeutics, Y-mAbs Therapeutics, Yangtze River Pharmaceutical Group, Yield Growth, Yiling Wanzhou International Pharmaceuticals, Yosi Health, Young Pharmaceuticals, Your Heart Protector, Yuhan Corporation, YuYu Pharma, ZAO Firma Euroservice, ZappRx, Zelira Therapeutics, Zhaoke (Hong Kong) Ophthalmology Pharmaceutical, Zhongchao, Zimmer Biomet, Zionexa, Zion Medical, Zogenix, Zosano Pharma, Zuellig Pharma China, ZYUS Life Sciences
Current Partnering reports provide insight into the trends and terms of partnering deals in the global life sciences sector.
Current Partnering reports are updated every six months to ensure the user has access to the latest announcements and trends in the topic focus of the report.
Current Partnering analysts review the deal data to provide an overview and analysis of deal trends, including example deals and terms.
Current Partnering reports source deal data from our proprietary deals and alliances database, Current Agreements. The database is updated daily by our analysts with new deals as they are announced globally by the company's party to the deal. In addition, deal records are updated with new data as it becomes available.
The data in the Current Agreements deals and alliances database is obtained from secondary sources such as publicly available industry sources including press releases, company presentations, investor presentations, company SEC filings, other company filings, company websites, conference presentations. Sources are identified to allow for user verification.
Current Partnering provides comprehensive coverage of the following partnering or deal types:
• Asset purchase
• Assignment
• Co-development
• Co-market
• Co-promotion
• Collaborative R&D
• Contract service
• CRADA
• Cross-licensing
• Development
• Distribution
• Equity purchase
• Evaluation
• Grant
• Joint venture
• Licensing
• Loan
• Manufacturing
• Marketing
• Option
• Promotion
• Research
• Royalty financing
• Settlement
• Spin out
• Sub license
• Supply
• Termination
• Warrant
Every deal record is fully categorized and includes the following data, where available:
• Industry sector
• Therapy areas
• Technology type
• Deal components
• Financial terms
• Stage of development
• Exclusivity
• Asset type
• Geographic focus
• Excluded geography
• Company press release
• SEC filing data including contract document
All financial amounts are converted to US$ using the exchange rate available on the date of deal announcement, enabling direct comparison of deal terms across international territories.
Financial data and contract documents displayed in deal records is obtained from public sources, where disclosed by the parties to the deal.
We found other products you might like!