Asset Purchase Deals in Pharmaceuticals and Biotechnology 2016 to 2023
Asset Purchase Deals in Pharmaceuticals and Biotechnology | Global coverage | Deal financials | Contract documents | Deal trends | Leading dealmakers | Comprehensive deal directory 2016 to 2023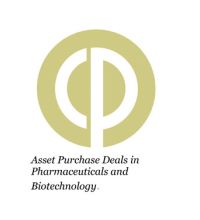 Publication date
September 2023
Product type
Research report
Available formats
PDF document
Report edition
4 - fully revised and updated
Asset Purchase Deals in Pharmaceuticals and Biotechnology provides a detailed understanding and analysis of how and why companies enter business, product, technology and royalty asset purchase deals.
The report provides access to asset purchase deal payment terms as announced between the parties. This data provides useful insight into the payment and other deal terms.
The report focuses on four primary types of asset available for purchase:
Business assets

Product assets

Royalty assets

Technology assets
Understanding the flexibility of a prospective partner's negotiated deals terms provides critical insight into the negotiation process in terms of what you can expect to achieve during the negotiation of terms. Whilst many smaller companies will be seeking details of the payments clauses, the devil is in the detail in terms of how payments are triggered and rights transferred – contract documents provide this insight where press releases and databases do not.
This report contains a comprehensive listing of asset purchase deals announced since 2016 as recorded in the Current Agreements deals and alliances database, including financial terms where available, plus links to online copies of actual asset purchase contract documents as submitted to the Securities Exchange Commission by companies and their partners.
The initial chapters of this report provide an orientation of asset purchase dealmaking and business activities. Chapter 1 provides an introduction to the report, whilst chapter 2 provides an overview and analysis of the trends in asset purchase as well as a discussion on the merits of the type of deal.
Chapter 3 provides an overview of the structure of asset purchase deals.
Chapter 4 provides a review of the leading asset purchase deals since 2016. Deals are listed by headline value. Where the deal has an agreement contract published at the SEC a link provides online access to the contract via the Current Agreements deals and alliances database.
Chapter 5 provides a comprehensive listing of the top 25 most active asset purchase dealmaker companies. Each deal title links via Current Agreements deals and alliances database to an online version of the full deal record, and where available, the actual contract document, providing easy access to each deal record on demand.
Chapter 6 provides a comprehensive and detailed review of asset purchase deals organized by company A-Z, therapy, technology and industry type signed and announced since 2016 where a contract document is available. Contract documents provide an indepth insight into the actual deal terms agreed between the parties with respect to the asset purchase deal.
The deal directory includes a comprehensive listing of all asset purchase deals announced since 2016. Each listing is organized as a deal directory by company A-Z, therapeutic area and technology type. Each deal title links via hyperlink to an online version of the deal record including, where available, the actual contract document.
The report also includes numerous table and figures that illustrate the trends and activities in asset purchase dealmaking since 2016.
In conclusion, this report provides everything a prospective dealmaker needs to know about asset purchase alliances.
Key benefits
Asset Purchase Deals in Pharmaceuticals and Biotechnology provides the reader with the following key benefits:
Understand deal trends since 2016

Browse asset purchase deals

Benchmark analysis – identify market value of transactions

Financials - headline, upfront, milestone, royalty rates

Directory of deals by company A-Z, therapy focus and technology type

Leading deals by value

Most active dealmakers

Identify assets and deal terms for each transaction

Access contract documents - insights into deal structures

Due diligence - assess suitability of your proposed deal terms for partner companies

Save hundreds of hours of research time
Report scope
Asset Purchase Deals in Pharmaceuticals and Biotechnology is intended to provide the reader with an in-depth understanding of the asset purchase trends and structure of deals entered into by leading biopharma companies worldwide.
Asset Purchase Deals in Pharmaceuticals and Biotechnology includes:
Trends in asset purchase dealmaking in the biopharma industry

Overview of asset purchase deal structure

Directory of asset purchase deal records covering pharmaceutical and biotechnology

The leading asset purchase deals by value

Most active asset purchase dealmakers

The leading asset purchase partnering resources
In Asset Purchase Deals in Pharmaceuticals and Biotechnology, the available deals are listed by:
Company A-Z

Headline value

Therapeutic area

Technology type
Each deal title links via Weblink to an online version of the actual deal record, providing easy access to each contract document where available.
Asset Purchase Deals in Pharmaceuticals and Biotechnology provides comprehensive access to available records for asset purchase deals, including contract documents where available.
Analyzing contract agreements allows due diligence of:
What are the rights granted or optioned?

What rights are granted by the agreement?

What exclusivity is granted?

What is the payment structure for the deal?

How are sales and payments audited?

What is the deal term?

How are the key terms of the agreement defined?

How are intellectual property rights handled and owned?

Who is responsible for commercialization?

Who is responsible for development, supply, and manufacture?

How is confidentiality and publication managed?

How are disputes resolved?

Under what conditions can the deal be terminated?

What happens when there is a change of ownership?

What sublicensing and subcontracting provisions have been agreed?

Which boilerplate clauses does the company insist upon?

Which boilerplate clauses appear to differ from partner to partner or deal type to deal type?

Which jurisdiction does the company insist upon for agreement law?
Asset Purchase Deals in Pharmaceuticals and Biotechnology provides the reader with the following key benefits:
Understand deal trends since 2016

Browse asset purchase deals

Benchmark analysis – identify market value of transactions

Financials - headline, upfront, milestone, royalty rates

Directory of deals by company A-Z, therapy focus and technology type

Leading deals by value

Most active dealmakers

Identify assets and deal terms for each transaction

Access contract documents - insights into deal structures

Due diligence - assess suitability of your proposed deal terms for partner companies

Save hundreds of hours of research time
Executive Summary
Chapter 1 – Introduction
Chapter 2 – Trends in asset purchase dealmaking
2.1. Introduction
2.2. Types of assets purchased
2.3. Trends in asset purchase deals since 2016
2.3.1. Asset purchase dealmaking by year, 2016-2023
2.3.2. Asset purchase dealmaking by phase of development, 2016-2023
2.3.3. Asset purchase dealmaking by industry sector, 2016-2023
2.3.4. Asset purchase dealmaking by therapy area, 2016-2023
2.3.5. Asset purchase dealmaking by technology type, 2016-2023
2.3.6. Asset purchase dealmaking by most active company, 2016-2023
2.4. Reasons for entering into asset purchase partnering deals
2.4.1. Business assets
2.4.2. Product assets
2.4.3. Royalty assets
2.4.4. Technology assets
2.5. The future of asset purchase deals
Chapter 3 – Overview of asset purchase deal structure
3.1. Introduction
3.2. Asset purchase agreement structure
Chapter 4 – Leading asset purchase deals
4.1. Introduction
4.2. Top asset purchase deals by value
Chapter 5 – Top 25 most active asset purchase dealmakers
5.1. Introduction
5.2. Top 25 most active asset purchase dealmakers
Chapter 6 – Asset purchase deals including contracts directory
6.1. Introduction
6.2. Asset purchase deals with contracts 2016-2023
Deal directory
Deal directory – Asset purchase dealmaking by companies A-Z
Deal directory – Asset purchase dealmaking by therapy area
Deal directory – Asset purchase dealmaking by technology type
About Wildwood Ventures
Current Partnering
Current Agreements
Recent report titles from Current Partnering
TABLE OF FIGURES
Figure 1: Definition of assets purchased
Figure 2: Trends in asset purchase deal announcements, 2016-2023
Figure 3: Asset purchase deals signed at each phase of development, 2016-2023
Figure 4: Asset purchase deals by industry sector, 2016-2023
Figure 5: Asset purchase deals by therapy area, 2016-2023
Figure 6: Asset purchase deals by technology type, 2016-2023
Figure 7: Top 25 most active asset purchase dealmakers, 2016-2023
Figure 8: Top asset purchase deals by value, 2016-2023
Figure 9: Most active asset purchase dealmakers, 2016-2023
Pricing options
$3,995: single-user (encrypted file - one user/device)

$5,995: multi-user (encrypted file - up to 5 users/devices)

$9,995: company (unencrypted file)
Single and Multi-user license files are encrypted PDF documents. Details of how to access using Javelin3 PDF Reader will be provided at report delivery.
Company license files are not encrypted and can be accessed using a PDF Reader.
A full explanation of license type definitions can be found here.
Our guarantee
Price promise
We guarantee our prices are competitive. If you find the same report advertised at a lower price within 7 days of purchase, we will refund the difference.
Delivery Deadline
We guarantee that the report will be sent within the specified delivery times. In the unlikely case of a delay we may offer a partial refund as compensation. (Terms may apply)
Latest report
If an update is published within 30 days of your purchase, you will receive it absolutely free of charge.
Serious Security
We take your data and security seriously. See our privacy policy for details of how we manage your data.
All card payments are processed by Evalon
Sales Support
If you have any questions about your report or are unhappy with the quality, we will do our best to resolve your query. Contact us direct.
Total Trust
Current Partnering is part of Wildwood Ventures Ltd., based in York, United Kingdom. We have been trading successfully online since 2009 and work with some of the most famous brands in the business. We carefully select our partners to ensure that the publications meet expectations of demanding customers.
3CL Sciences, 3SBio, 4D Molecular Therapeutics, 4SC, 9 Meters Biopharma, 30 Technology, Abbvie, Abcam, AbCellera Biologics, Acacia Research, Accord, Acelity, Achaogen, AC Immune, Acino Pharma, Aclaris Therapeutics, Acorda Therapeutics, Acrotech Biopharma, Actavis (acquired by Watson), Adalvo, Adamis Pharmaceuticals, Adello Biologics, Adhera Therapeutics, Adial Pharmaceuticals, ADMA Biologics, adMare BioInnovations, Adovate, Advanced Neural Dynamics, Advanced Tear Diagnostics, Advanomics, Advanz Pharma, Advent International, Advicenne, Aerie Pharmaceuticals, Aethon Therapeutics, Aevitas Therapeutics, AFFiRiS, AGC Asahi Glass, AGC Biologics, AgeX Therapeutics, Agios Pharmaceuticals, Agrium, AiPing Pharmaceutical, Akkadeas Pharma, Akorn, Akoya Biosciences, Akrimax Pharmaceutical, Albumedix, Alcon Laboratories, Aleph Farms, Alexion Pharmaceuticals, Alexza Pharmaceuticals, Alfasigma, AliveGen, ALK-Abello, Allegis Pharmaceuticals, Allergan, Allergan Aesthetics, Alliance Pharma, Ally Biotech, Almirall, Alphagen Laboratories, Alpine Immune Sciences, Altaris Capital Partners, Altavant Sciences, Altermune Technologies, Alvine Pharmaceuticals, Alvogen, Amarantus BioSciences, Amerigen Pharmaceuticals, AmerisourceBergen, Amgen, Amneal Pharmaceuticals, Amphastar Pharmaceuticals, Amplifybio, AmpliPhi Biosciences, Amplyx Pharmaceuticals, AMP Therapeutics, Amring Pharmaceuticals, Amygdala Neurosciences, Amyris, Angelini Pharma, ANI Pharmaceuticals, Antares Pharma, ApoPharma, Apotex, Applied Biology, Aptevo Therapeutics, APT Therapeutics, Aradigm, Aralez Pharmaceuticals, Araris Biotech, aratinga.bio SAS Group, Arcadia Consumer Healthcare, argenx, ArisGlobal, Armetheon, Arranta Bio, Arrevus, ARS Pharmaceuticals, Artizan Biosciences, Arysta LifeScience, Asklepios Biopharmaceutical, Aspargo Laboratories, Aspen Holding, Aspen Pharmacare Canada, Assembly Biosciences, Assertio Therapeutics, Astellas Pharma, AstraZeneca, Astrea Pharma, Atara Biotherapeutics, Athenex, Atlab Pharma, Atnahs Pharma, ATP, AuraGen Aesthetics, Auris Medical, Aurobindo Pharma, Aurora Cannabis, AuxoCell Laboratories, Avadel Pharmaceuticals, Avara Pharmaceutical Services, Avenue Therapeutics, Avicanna, Avid Bioservices, Avrobio, AXIM Biotechnologies, Aytu BioPharma, Azaya Therapeutics, Banco de Sangre de Servicios Mutuos, Bausch & Lomb, Bausch Health Companies, Bavarian Nordic, Baxalta, Baxter International, Bayer, Bayer Animal Health, Bayer Healthcare, B Braun, Beartooth Therapeutics, Beiersdorf, BeiGene, Bellicum Pharmaceuticals, Bellus Health, Benuvia Therapeutics, Berkeley Lights, BetterLife Pharma, BGI, Bial, Biocon, BioCorRx, BioDelivery Sciences, Biodelta Nutraceuticals, Biogen, Bio Innovation Group, BioMotiv, BioNTech, BioNxt Solutions, BioReference Laboratories, BioStem Technologies, Biostem US, Biotest Pharmaceuticals, Bioventus, BioVie, Bluebird Bio, Bluelink Pharmaceuticals, Blue Water Biotech, Blue Water Vaccines, Blumentech, BMG Pharmaceuticals, Boehringer Ingelheim, Boehringer Ingelheim Vetmedica, Bolt Biotherapeutics, Bone Therapeutics, Bora Pharmaceuticals, Boston Scientific, Boston Topicals, Botanix Pharmaceuticals, Breckenbridge Pharmaceutical, Brickell Biotech, BridgeBio Pharma, Bridgewest Group, Bristol-Myers Squibb, C3J Therapeutics, C4X Discovery, Candel Therapeutics, Cannabis Manufacturer's Guild, Cannara Biotech, Caprion Proteomics, Cardiome Pharma, Caret Pharma, CASI Pharmaceuticals, Casper Pharma, Castle Biosciences, Catalent, Catalyst Biosciences, Celator, Celdara Medical, Celgene, Cell Biosciences, Celling Biosciences, Cellistic, CellReady, Celltrion, Celonic, Celyad, CEN Biotech, Centauri Therapeutics, Centrexion, Cerecor, Cerulean Pharma, Cerus, Cheplapharm Arzneimittel, Chiesi Farmaceutici, China Medical System, China Pharma Holdings, Chroma Therapeutics, Chronos Therapeutics, Cilag AG, Cinven, Cipher Pharmaceuticals, Cipla, Circadian Wellness, Cirrus Pharmaceuticals, CJ CheilJedang, Clarus Therapeutics, Clovis Oncology, Co.Don, Codiak BioSciences, Coeptis Pharmaceuticals, Collegium Pharmaceuticals, Colorcon, Concert Pharmaceuticals, Concord Biosciences, ConvaTec, Cook Medical, Cooper-Vemedia, Cooper Companies, Cooper Surgical, Corden Pharma, CorMatrix Cardiovascular, Coronado Biosciences, Corza Medical, Cosette Pharmaceuticals, Covestro, Covis Pharmaceutical, Covistat, Cranford Pharmaceuticals, Crown Laboratories, CSPC Pharmaceutical Group, CTD Holdings, CTI BioPharma, Cullinan Oncology, Cumberland Pharmaceuticals, Curaleaf, CURE Pharmaceutical, Custopharm, CVC Capital Partners, Cybin, Cyclerion Therapeutics, Cynata Therapeutics, Cypralis, Cyprium Therapeutics, Cytonet, Cytori Therapeutics, Cyxone, Daiichi Sankyo, Daniel Alain Life Science, Dartmouth College, DAS Therapeutics, Delpharm, Denovo Biopharma, DePuy, Dermira, DermOQ, Desert Medical Campus, Desma HC, DeuteRx, Dong-A Pharmaceutical, Dr. Reddy's Laboratories, DS Healthcare, DSM, DSM Nutritional Products, Dualogics, Ducere Pharma, DuPont, Durect, Dutch Emotional Brain, Eckert & Ziegler, Eddingpharm, Eden Biologics, EdiGene, Edison Nation, Editas Medicine, Edwards Lifesciences, Egalet, Eiger BioPharmaceuticals, Elanco, Elanix Biotechnologies, Elencee, Eleven Biotherapeutics, Eli Lilly, Eluminex Biosciences, Emerald Health Therapeutics, Emergent BioSolutions, Empyrean Medical Systems, EnBiotix, Encore Medical, EndoCeutics, Endo Ventures, Entheon Biomedical, Envisia Therapeutics, EnWave, Enzyvant Science, EpiBiome, EPI Health, Equillium, Erytech Pharma, Escape Therapeutics, Espada Dermatology, Essential Pharmaceuticals, Eterna Therapeutics, Ethicon Endo-Surgery, Ethismos Research, Eton Pharmaceuticals, EUSA Pharma, Euthymics Bioscience, Evonik Industries, Evotec, Exacis Biotherapeutics, Exelixis, Expedeon, Exuma Biotech, Eyevance, Ferring Pharmaceuticals, Finch Therapeutics, Firsthand Technology, Flagship Biosciences, Flamma, Flexion Therapeutics, FMC, Focus Laboratories, FORMA Therapeutics, Fortive, Fosun Pharmaceutical, Fougera Pharmaceuticals, Foundation Consumer Healthcare, Fox Chase Chemical Diversity Center, Fresh Tracks Therapeutics, Freya Pharma Solutions, Fujifilm, Fujifilm Diosynth Biotechnologies, Fusion Pharmaceuticals, G&W Laboratories, Galderma, Galen, GamaMabs Pharma, GC Pharma, GE Healthcare, GeneQuine Biotherapeutics, Genesis Biotechnology Group, Genetrix, GeneWorks, George Clinical, Gesynta Pharma, Gilead Sciences, Ginkgo BioWorks, Givaudan, GL Capital Group, Glenmark Pharmaceuticals, Global Medical Solutions, Glycotope Biotechnology, Gowan Crop Protection, GrandOmics Biosciences, Greenteaspoon, Grifols, Grunenthal, GSK, GT Biopharma, H-CYTE, H2-Pharma, Halo Labs, Harrow Health, Havn Life Sciences, Healion Bio, Healiva, HeavenlyRx, Heritage Group, Heritage Pharmaceuticals, High Ridge Brands, Hikma Pharmaceuticals, Hillstream BioPharma, HLS Therapeutics, HMNRTH, Hoffmann La Roche, Holmdel Pharmaceuticals, Howard Foundation, HS Pharmaceuticals, Hubro Therapeutics, Humanetics, Huntsman, Hutchison China MediTech, Hypera Pharma, i2 Pharmaceuticals, iAnthus Capital, IBA Molecular Imaging, Icagen, ICU Medical, Idorsia, IEH Laboratories & Consulting Group, IFM Therapeutics, Igenica, IlmixGroup, Immuneed, ImmuneHealth, Immune Therapeutics, ImmunGene, Immunic, ImmunityBio, ImmunoCellular Therapeutics, ImmunogenX, Impax Laboratories, Inceptor Bio, Indivior, Initiator Pharma, Innospec, Innovus Pharmaceuticals, iNova Pharmaceuticals, Inozyme Pharma, Intas Pharmaceuticals, Integrated DNA Technologies, Integrative Medicine, International Process Plants, International Vitamin, Interpace BioPharma, Invekra, Ionic Brands, Ipsen, Iroko Pharmaceuticals, IRX Therapeutics, IsoPlexis, Iveric Bio, Janssen Biotech, Janssen Pharmaceutica NV, Janssen Sciences, Japan Tobacco, Jazz Pharmaceuticals, Johnson & Johnson, Journey Medical, JT Pharmaceuticals, Juvise Pharmaceuticals, Kala Pharmaceuticals, Kancera, Kane Biotech, Karo Pharma, Karyopharm Therapeutics, Kashiv BioSciences, KD Pharma, Kedrion, KemPharm, Kemwell BioPharma, Kimberly-Clark, Kiniksa Pharmaceuticals, Kite Pharma, KNOW Bio, Kolltan Pharmaceuticals, Korsch, Kramer Laboratories, Kronos Bio, Kuros Biosciences, L'Oreal, Laboratoires DELBERT, Laboratoire Serb, Laboratoires Thea, Laboratorio Medinfar, Laboratorios Rubio, Laboratory Corporation of America, Landos Biopharma, Lannett, Laurel Venture Capital, Lautus Pharmaceuticals, LEO Pharma, Les Laboratoires Servier, Lexicon Pharmaceuticals, LGC, LI-COR Biosciences, Lifecode, Lifecycle Biotechnologies, Lifenet, Ligand Pharmaceuticals, Lighthouse Pharmaceuticals, Liminal BioSciences, Lineage Cell Therapeutics, LineaRx, Link Fund Solutions, Lobe Sciences, Lobesity Pharma, Locus Biosciences, Longitude Capital, Lonza, Lorem Vascular, LOTTE, Lotus Biotechnology Development, Loxo Oncology, LTL Pharma, Lucy Scientific Discovery, Luitpold Pharmaceuticals, Luminera, Luminex, Lumos Pharma, Luye Pharma Group, MAB Discovery, MabVax Therapeutics, Macrogen, Macrogenics, MacuHealth, Mainz Biomed, Malin, Mallinckrodt Pharmaceuticals, Mandos, MannKind Biopharmaceuticals, Marina Biotech, Marinus Pharmaceuticals, Marizyme, Marker Therapeutics, Matrivax, Mayne Pharma, MD Anderson Cancer Center, MedGenome, Medical University of Vienna, Medican Enterprises, MediGene, Medivir, Medline Industries, Mednax, Meilleur Technologies, Melinta Therapeutics, Menarini Asia-Pacific, Merck and Co, Merck Animal Health, Merck KGaA, Merck Sharpe & Dohme, Meridian Bioscience, Merrimack Pharmaceuticals, Merus Labs International, Metabolix, Metrion Biosciences, Microba Life Sciences, Microlin Bio, Microsoft, MiGenTra, Mikart, MilliporeSigma, Minapharm, Mind Medicine, Miravo Healthcare, Mirum Pharmaceuticals, Mitralign, Moberg Pharma, Molplex Pharmaceuticals, Molteni Farmaceutici, Morphogenesis, Mountain Valley MD, Mucokinetica, Mustang Bio, Mylan Laboratories, Mylan Pharmaceuticals, Myovant Sciences, Myriad Genetics, Naari Pharma, Nanion, NanoProteagen, Nanotherapeutics, National Resilience, Navidea Biopharmaceuticals, NEC OncoImmunity, Neogen, Neptune Wellness Solutions, Nestle, Nestle Health Science, NeuBase Therapeutics, Neuraxpharm, NeurMedix, NeuroBo Pharmaceuticals, Neuropathix, NeuroSearch, Nevakar, Newport Research, Nexelis, Nextmune, NImmune Biopharma, NLC Pharma, NOHO, Noramco, Nora Pharma, Norgine, North American Partners in Anesthesia, Nostrum Pharmaceuticals, Novan, Novan Therapeutics, Novartis, Noventia Pharma, NovImmune, Novogene, Novolytics, Novo Nordisk, Nuvisan Pharma Services, NYU Langone Medical Center, Oakrum Pharma, OBI Pharma, ObsEva, Ocugen, Oculus Innovative Sciences, Olon, Oncodesign, Oncologie, Oncopeptides, OncoQuest, Ono Pharmaceutical, OpenBiome, Opus Genetics, Oragenics, Orchard Therapeutics, Orexigen Therapeutics, Orexo, Orgenesis, Orifarm, Orphazyme, Orsenix, Otifex Therapeutics, Otonomy, Otsuka America Pharmaceutical, OxyPharma, Pacific Biosciences, PACT Pharma, Padagis, Palisade Bio, PanTheryx, Partner Therapeutics, Pascal Biosciences, Paulaur Corporation, PEAR Therapeutics, Performance Health, Periphagen Holdings, PerkinElmer, Pernix Therapeutics, Perrigo, PetIQ, Pfizer, Pharmaceutical Associates, Pharmacia, Pharmacyclics, PharmaEngine, Pharmapar, Pharmaron, PharmaTher, PhaseBio Pharmaceuticals, Phenomics Health, Phoenixus, PhotoMedex, Piedmont Pharmaceuticals, Pierre Fabre, Piramal, Plus Therapeutics, PLx Pharma, Polypeptide Laboratory, Pragma Pharmaceuticals, Praha Vaccines, Precera Bioscience, Precisa Medical Instruments, Premier Inc, Pressure BioSciences, Prestige Brands, Prestige Consumer Healthcare, Primavera Capital Group, Primex Pharmaceuticals, ProBioGen, ProBiora Health, Procter & Gamble, ProKidney, Proliant Health and Biologicals, Promethera Biosciences, Promius Pharma, Prophase Labs, ProQR Therapeutics, Proteus Digital Health, Prothena, Provention Bio, Psomagen, Pulse Biosciences, Puration, PureTech Health, Purnovate, Qiagen, Quince Therapeutics, Radius Health, Rafarma Pharmaceuticals, Rakuten Medical, RaNA Therapeutics, Randob Labs, Rasna Therapeutics, Real Brands, Realm Therapeutics, Recipharm, Reckitt Benckiser, Recordati, Redx Pharma, ReLive Biotechnologies, Remedy Pharmaceuticals, Renaissance Acquisition Holdings, Resilience, Retinagenix, RetroSense Therapeutics, Revive Therapeutics, Revogenex, Rexgenero, Roche, Rohner, Roivant Sciences, Rosemont Pharmaceuticals, RoundTable Healthcare Partners, RoverMed BioSciences, Roxall, Rubius Therapeutics, Rumpus Therapeutics, Saladax Biomedical, Salarius Pharmaceuticals, Sample6, Samsung Bioepis, Samsung Biologics, Sandoz, Saniona, Sanofi, Santen Pharmaceutical, Saol Therapeutics, Savant HWP, Sawai Pharmaceuticals, Scapa Healthcare, Scion Solutions, Scynexis, Sea Lane Biotechnologies, Searchlight Pharma, Sebacia, SeD Biomedical, Seelos Therapeutics, Selenity Pharmaceuticals, Seneca, Sensus Healthcare, Sentynl Therapeutics, SERB Pharmaceuticals, Serenity Bioworks, Shandong Boan Biological Technology, Shandong Xinhua Pharmaceutical, Shardna, Shionogi, Shire Human Genetic Therapies, Shire Laboratories, Shire Pharmaceuticals, Shoppers Drug Mart, Shoreline Biosciences, Sibannac, Sienna Biopharmaceuticals, Sientra, Sierra Oncology, Sigma Analytical Services, Signet Healthcare Partneers, Singulex, SI Pharmaceuticals, Sirio Pharma, SIT Laboratorio Farmaceutico, SK Capital Partners, Skin Products, Sloan Pharma, Smith & Nephew, SOCPRA Sciences Sante et Humaines, Sofregen Medical, Sohm, Sol-Gel, Sonic Healthcare, Sorrento Therapeutics, Sorse Technology, Sosei, Southern Research Institute, Spark Therapeutics, Spear Pharmaceuticals, Spectrum Pharmaceuticals, Spiral Therapeutics, Sproutly, SQI Diagnostics, STADA Arzneimittel, Stark Investments, Starpharma, Stellar Biotechnologies, Strongbridge Biopharma, SugarLeaf Labs, Sumitomo Dainippon Pharma, Sumitovant Biopharma, Sun Pharmaceutical, Sunshine Biopharma, Sunstar Suisse, Super-T Cell Cancer, Supernus Pharmaceuticals, Swedish Orphan Biovitrum, Symplmed Pharmaceuticals, Synergy Pharmaceuticals, Synthetic Genomics, Syros Pharmaceuticals, Systagenix Wound Management, Tabuk Pharmaceutical, Taiho, Taisho Pharmaceutical, Takeda Pharmaceutical, Tamir Biotechnology, Targacept, Targovax, Taro Pharmaceuticals, Tasly Pharmaceuticals, Tec-Pharm, TekCyte, Teligent, Telix Pharmaceuticals, Terran Biosciences, TerSera Therapeutics, Tesaro, Tesla Digital, TetraLogic Pharmaceuticals, Teva Pharmaceutical Industries, Teva Pharmaceuticals USA, The Green Organic Dutchman Holdings, The Medicines Company, Theragene Pharmaceuticals, Therakine, Therapeia, Therapeutic Solutions International, Therapix Bio, Therapure Biopharma, Theravance Biopharma, ThermiGen, Thermo Fisher Scientific, Threshold Pharmaceuticals, Tibet Rhodiola Pharmaceutical Holding Co, TiGenix, Tilray, Tissue Regeneration Systems, Titan Pharmaceuticals, Tiziana Life Sciences, Tocagen, Todos Medical, Tolmar, TONIX Pharmaceuticals, Torrent Pharmaceuticals, Transcend Biodynamics, Transgene, Transgene Tasly Biopharmaceutical, Translate Bio, Travere Therapeutics, Trigemina, TuHURA Biopharma, Tulex Pharmaceuticals, Turing Pharmaceuticals, Twist Bioscience, uBiome, uBriGene Biosciences, UCB, Ultimovacs, Unichem, Unicycive Therapeutics, Unilever, Universal Display, University of Guelph, University of Helsinki, University of Pittsburgh Medical Center, University of Texas, University of Washington, Upsher-Smith, Urgo Laboratories, Urovant Sciences, US Compounding, US WorldMeds, Valeant Pharmaceuticals, Valo Health, Valo Therapeutics, Vaximm, Vaxxel, VBL Therapeutics, Vector Oncology, Vera Therapeutics, Verios Agro, Vertex Pharmaceuticals, Veru, Viamet Pharmaceuticals, Viatris, Vibliome Therapeutics, ViewPoint Therapeutics, Vifor Pharma, Viracta Therapeutics, Virbac, Viscogliosi Brothers, Visus Therapeutics, Vital Therapies, Vitatex, Vitesse Biologics, Vtesse, Vyera Pharmaceuticals, VYNE Therapeutics, Walgreens, Warp Drive Bio, Wavelength Pharmaceuticals, Wellspring Ophthalmics, Wesana Health, Wockhardt, WraSer Pharmaceuticals, Wuhan Humanwell, WuXi Biologics, Wuxi STA, Xbiome, XBiotech, Xcelerate Solutions, Xoma, Xspire Pharma, Yantai Dongcheng Biochemicals, Yumanity Therapeutics, Zealand Pharma, Zentiva
Current Partnering reports provide insight into the trends and terms of partnering deals in the global life sciences sector.
Current Partnering reports are updated every six months to ensure the user has access to the latest announcements and trends in the topic focus of the report.
Current Partnering analysts review the deal data to provide an overview and analysis of deal trends, including example deals and terms.
Current Partnering reports source deal data from our proprietary deals and alliances database, Current Agreements. The database is updated daily by our analysts with new deals as they are announced globally by the company's party to the deal. In addition, deal records are updated with new data as it becomes available.
The data in the Current Agreements deals and alliances database is obtained from primary sources such as publicly available industry sources including press releases, company presentations, investor presentations, company SEC filings, other company filings, company websites, conference presentations. Sources are identified to allow for user verification.
Current Partnering provides comprehensive coverage of the following partnering or deal types:
• Asset purchase
• Assignment
• Co-development
• Co-market
• Co-promotion
• Collaborative R&D
• Contract service
• CRADA
• Cross-licensing
• Development
• Distribution
• Equity purchase
• Evaluation
• Grant
• Joint venture
• Licensing
• Loan
• Manufacturing
• Marketing
• Option
• Promotion
• Research
• Royalty financing
• Settlement
• Spin out
• Sub license
• Supply
• Termination
• Warrant
Every deal record is fully categorized and includes the following data, where available:
• Industry sector
• Therapy areas
• Technology type
• Deal components
• Financial terms
• Stage of development
• Exclusivity
• Asset type
• Geographic focus
• Excluded geography
• Company press release
• SEC filing data including contract document
All financial amounts are converted to US$ using the exchange rate available on the date of deal announcement, enabling direct comparison of deal terms across international territories.
Financial data and contract documents displayed in deal records is obtained from public sources, where disclosed by the parties to the deal.
We found other products you might like!