Global Diagnostics Partnering Terms and Agreements 2014-2020
The Global Diagnostics Partnering Terms and Agreements 2014-2020 report provides comprehensive understanding and unprecedented access to the diagnostics partnering deals and agreements entered into by the worlds leading healthcare companies.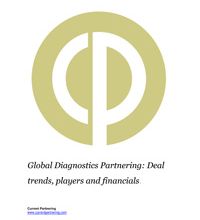 Publication date
November 2020
Product type
Research report
Available formats
PDF document
The Global Diagnostics Partnering Terms and Agreements 2014-2020 report provides comprehensive understanding and unprecedented access to the diagnostic partnering agreements entered into by the worlds leading companies.
Comprehensive directory of diagnostic deals since 2014
Diagnostic contract documents
Diagnostic agreement terms
Diagnostic agreement structure
Top diagnostic deals by value
Most active diagnostic dealmakers
This report provides details of the latest diagnostics agreements announced in the healthcare sectors, covering:
Companion Diagnostics
Imaging
CT
Endoscope
Molecular and nuclear
MRI
Ultrasound
X-ray
PET
SPECT
Angiography
Fluroscopy
Mammography
In vitro diagnostics
Molecular diagnostics
Prognostics
Theranostics
The report provides a detailed understanding and analysis of how and why companies enter Diagnostics partnering deals. These deals tend to be multicomponent, starting with collaborative R&D, and proceed to commercialization of outcomes.
This report provides details of the latest Diagnostics agreements announced in the life sciences since 2014.
The report takes the reader through a comprehensive review Diagnostics deal trends, key players, top deal values, as well as deal financials, allowing the understanding of how, why and under what terms, companies are entering Diagnostics partnering deals.
The report presents financial deal term values for Diagnostics deals, listing by headline value, upfront payments, milestone payments and royalties, enabling readers to analyse and benchmark the financial value of deals.
The middle section of the report explores the leading dealmakers in the Diagnostics partnering field; both the leading deal values and most active Diagnostics dealmaker companies are reported allowing the reader to see who is succeeding in this dynamic dealmaking market.
One of the key highlights of the report is that over 2,800 online deal records of actual Diagnostics deals, as disclosed by the deal parties, are included towards the end of the report in a directory format – by company A-Z, stage of development, deal type, therapy focus, and technology type - that is easy to reference. Each deal record in the report links via Weblink to an online version of the deal.
In addition, where available, records include contract documents as submitted to the Securities Exchange Commission by companies and their partners. Whilst many companies will be seeking details of the payment clauses, the devil is in the detail in terms of how payments are triggered – contract documents provide this insight where press releases and databases do not.
The initial chapters of this report provide an orientation of Diagnostics dealmaking. Chapter 1 provides an introduction to the report, whilst chapter 2 provides an overview of the trends in Diagnostics dealmaking since 2014, including details of headline, upfront, milestone and royalty terms.
Chapter 3 provides a review of the leading Diagnostics deals since 2014. Deals are listed by headline value. Where the deal has an agreement contract published at the SEC a link provides online access to the contract.
Chapter 4 provides a comprehensive listing of the top 25 most active companies in Diagnostics dealmaking with a brief summary followed by a comprehensive listing of Diagnostics deals announded by that company, as well as contract documents, where available.
Chapter 5 provides a comprehensive and detailed review of Diagnostics partnering deals signed and announced since Jan 2014, where a contract document is available in the public domain. Each deal title links via Weblink to an online version of the deal record and contract document, providing easy access to each contract document on demand.
Chapter 6 provides a comprehensive and detailed review of Diagnostics partnering deals signed and announced since Jan 2014. The chapter is organized by specific Diagnostics technology type. Each deal title links via Weblink to an online version of the deal record and where available, the contract document, providing easy access to each deal on demand.
A comprehensive series of appendices is provided organized by Diagnostics partnering company A-Z, stage of development, deal type, and therapy focus. Each deal title links via Weblink to an online version of the deal record and where available, the contract document, providing easy access to each deal on demand.
The report also includes numerous tables and figures that illustrate the trends and activities in Diagnostics partnering and dealmaking since 2014.
In conclusion, this report provides everything a prospective dealmaker needs to know about partnering in the research, development and commercialization of Diagnostics technologies and products.
Key benefits
Global Diagnostics Partnering Terms and Agreements 2014-2020 provides the reader with the following key benefits:
In-depth understanding of Diagnostics deal trends since 2014
Access to headline, upfront, milestone and royalty data
Analysis of the structure of Diagnostics agreements with numerous real life case studies
Detailed access to actual Diagnostics contracts entered into by leading biopharma companies
Identify most active Diagnostics dealmakers since 2014
Insight into terms included in a Diagnostics partnering agreement, with real world examples
Understand the key deal terms companies have agreed in previous deals
Undertake due diligence to assess suitability of your proposed deal terms for partner companies
Report scope
Global Diagnostics Partnering Terms and Agreements 2014-2020 is intended to provide the reader with an in-depth understanding and access to Diagnostics trends and structure of deals entered into by leading companies worldwide.
Diagnostics Partnering Terms and Agreements includes:
Trends in Diagnostics dealmaking in the biopharma industry since 2014
Analysis of Diagnostics deal structure
Access to headline, upfront, milestone and royalty data
Case studies of real-life Diagnostics deals
Access to Diagnostics contract documents
Leading Diagnostics deals by value since 2014
Most active Diagnostics dealmakers since 2014
In Global Diagnostics Partnering Terms and Agreements 2014-2020, the available deals are listed by:
Company A-Z
Headline value
Stage of development at signing
Deal component type
Specific therapy target
Technology type
Each deal title links via Weblink to an online version of the deal record and where available, the contract document, providing easy access to each contract document on demand.
The Global Diagnostics Partnering Terms and Agreements 2014-2020 report provides comprehensive access to available deals and contract documents for over 2,800 Diagnostics deals.
Analyzing actual contract agreements allows assessment of the following:
What are the precise rights granted or optioned?
What is actually granted by the agreement to the partner company?
What exclusivity is granted?
What is the payment structure for the deal?
How are sales and payments audited?
What is the deal term?
How are the key terms of the agreement defined?
How are IPRs handled and owned?
Who is responsible for commercialization?
Who is responsible for development, supply, and manufacture?
How is confidentiality and publication managed?
How are disputes to be resolved?
Under what conditions can the deal be terminated?
What happens when there is a change of ownership?
What sublicensing and subcontracting provisions have been agreed?
Which boilerplate clauses does the company insist upon?
Which boilerplate clauses appear to differ from partner to partner or deal type to deal type?
Which jurisdiction does the company insist upon for agreement law?
Global Diagnostics Partnering Terms and Agreements 2014-2020 provides the reader with the following key benefits:
In-depth understanding of Diagnostics deal trends since 2014
Access to headline, upfront, milestone and royalty data
Analysis of the structure of Diagnostics agreements with numerous real life case studies
Detailed access to actual Diagnostics contracts entered into by leading biopharma companies
Identify most active Diagnostics dealmakers since 2014
Insight into terms included in a Diagnostics partnering agreement, with real world examples
Understand the key deal terms companies have agreed in previous deals           
Undertake due diligence to assess suitability of your proposed deal terms for partner companies
Executive Summary
Chapter 1 – Introduction
Chapter 2 – Trends in Diagnostics dealmaking
2.1. Introduction
2.2. Diagnostics partnering over the years
2.3. Most active Diagnostics dealmakers
2.4. Diagnostics partnering by deal type
2.5. Diagnostics partnering by therapy area
2.6. Deal terms for Diagnostics partnering
2.6.1 Diagnostics partnering headline values
2.6.2 Diagnostics deal upfront payments7
2.6.3 Diagnostics deal milestone payments
2.6.4 Diagnostics royalty rates
Chapter 3 – Leading Diagnostics deals
3.1. Introduction
3.2. Top Diagnostics deals by value
Chapter 4 – Most active Diagnostics dealmakers
4.1. Introduction
4.2. Most active Diagnostics dealmakers
4.3. Most active Diagnostics partnering company profiles
Chapter 5 – Diagnostics contracts dealmaking directory
5.1. Introduction
5.2. Diagnostics contracts dealmaking directory
Chapter 6 – Diagnostics dealmaking by technology type
Chapter 7 – Partnering resource center
7.1. Online partnering
7.2. Partnering events
7.3. Further reading on dealmaking
Appendices
Appendix 1 – Diagnostics deals by company A-Z
Appendix 2 – Diagnostics deals by stage of development
Discovery
Preclinical
Phase I
Phase II
Phase III
Regulatory
Marketed
Formulation
Appendix 3 – Diagnostics deals by deal type
Asset purchase
Assignment
Bigpharma outlicensing
Co-development
Collaborative R&D
Co-market
Co-promotion
CRADA
Cross-licensing
Development
Distribution
Equity purchase
Evaluation
Grant
Joint venture
Licensing
Litigation
Manufacturing
Marketing
Material transfer
Option
Promotion
Research
Settlement
Spin out
Sub-license
Supply
Technology transfer
Termination
Warranty
Appendix 4 – Diagnostics deals by therapy area
Appendix 5 –Deal type definitions
About Wildwood Ventures
Current Partnering
Current Agreements
Recent report titles from Current Partnering
Table of figures
Figure 1: Diagnostics partnering since 2014
Figure 2: Active Diagnostics dealmaking activity since 2014
Figure 3: Diagnostics partnering by deal type since 2014
Figure 4: Diagnostics partnering by disease type since 2014
Figure 5: Diagnostics deals with a headline value
Figure 6: Diagnostics deals with an upfront value
Figure 7: Diagnostics deals with a milestone value
Figure 8: Diagnostics deals with a royalty rate value
Figure 9: Top Diagnostics deals by value since 2014
Figure 10: Most active Diagnostics dealmakers since 2014
Figure 11: Online partnering resources
Figure 12: Forthcoming partnering events
Pricing options
$3,495: single-user
$5,245: multi-user
$10,495: single site license
$17,495: global site license
A full explanation of license type definitions can be found here.
Our guarantee
Price promise
We guarantee our prices are competitive. If you find the same report advertised at a lower price within 7 days of purchase, we will refund the difference.
Delivery Deadline
We guarantee that the report will be sent within the specified delivery times. In the unlikely case of a delay we may offer a partial refund as compensation. (Terms may apply)
Latest report
If an update is published within 30 days of your purchase, you will receive it absolutely free of charge.
Serious Security
We take your data and security seriously. See our privacy policy for details of how we manage your data.
All card payments are processed by SagePay.
Sales Support
If you have any questions about your report or are unhappy with the quality, we will do our best to resolve your query. Contact us direct.
Total Trust
Current Partnering is part of Wildwood Ventures Ltd., based in York, United Kingdom. We have been trading successfully online since 2009 and work with some of the most famous brands in the business. We carefully select our partners to ensure that the publications meet expectations of demanding customers.
2bPrecise, 3D BioMed, 3DR Labs, 3D Signatures, 3M, 3PrimeDx, 4D Molecular Therapeutics, 5-Diagnostics, 7D Surgical, 10X Genomics, 14M Genomics, 20/20 GeneSystems, 23andMe, 36 Strategies General Trading, 1717 Life Science Ventures, A*STAR Agency for Science, Technology and Research, A*STAR Institute of Microelectronics (IME), AAM Healthcare, AB Analitica, Abaxis, Abbott Laboratories, Abbvie, Abcam, Abcodia, Abionic, Abramson Cancer Center, Acacia Research, Accelerate Diagnostics, Access BIO, Accudata Systems, AccuGenomics, Accuray, AccuRef Diagnostics, Accu Reference Medical Laboratory, Accuscience, AceCGT Life Science, Achaogen, AC Immune, Acon Labs, Acoustic MedSystems, Actelion, ACT Genomics, Acumen Pharmaceuticals, Acutus Medical, AdAlta, Adaptiiv, Adaptive Biotechnologies, ADC Therapeutics, ADMA Biologics, Admera Health, ADS, ADT Altona Diagnostic Technologies, Advanced Accelerator Applications, Advanced Animal Diagnostics, Advanced Biological Laboratories, Advanced Cell Diagnostics, Advanced Chemistry Development, Advanced Cooling Therapy, Advanced Genomic Solutions, Advanced Guidance Technologies, Advanced Medical German Company of Kuwait, Advanced Nuclear Medicine Ingredients, ADx Healthcare, Aegea Biotechnologies, Aelan Cell Technologies, Aerocrine, Aethlon Medical, Aetna, Affinium Pharmaceuticals, AFFiRiS, Affymetrix, Agena Bioscience, Agendia, Agfa HealthCare, Agilent Technologies, Agiomix FZ, Agios Pharmaceuticals, AG Mednet, Agricultural Research Service, Aiforia Technologies, AI Metrics, AIM Specialty Health, Aircraft Medical, Air Force General Hospital, Air Force Research Laboratory, AirStrip Technologies, AIT Laboratories, Akers Biosciences, Akili Interactive Labs, Ako Med, Akonni Biosystems, Akoya Biosciences, AKSA Medical, Alab, Albany Molecular Research, Albert Einstein Healthcare Network, Albertsons Companies, Aldeyra Therapeutics, Alector, Alere, Alexion Pharmaceuticals, Algenex, Alibaba Health, Align Technology, AliveCor, ALK-Abello, Allakos, Allegheny Technologies, Allele Biotechnology and Pharmaceuticals, Allergan, AllerGenis, Alliance Global FZ, Alliance Global Group, Alliance Pharma, Allied Healthcare Products, Almac Diagnostics, Almac Group, Alnylam Pharmaceuticals, Alphaeon, Alpha Imaging, Alpinion Medical Systems, ALR Technologies, Alteris, Altris, Alverno Clinical Laboratories, Al Zahrawi Medical Supplies, Alzheimer's Association, Alzheimer's Drug Discovery Foundation, Alzheimers Research UK, Amarantus BioSciences, Amazon Web Services, Ambry Genetics, AmCad BioMed, AMD Insight, A Menarini Diagnostics, America's Choice Provider Network, American Animal Hospital Association, American Diabetes Association, American Health Imaging, American Lung Association, American Medical Systems, American Pathology Partners, Amerinet, Amgen, Amos Gazit, Amoy Diagnostics, AmoyDx Diagnostics, Amplitech, AmpTec, AMRA, AMRA Medical, Amydis Diagnostics, Analog Devices, Analogic, Analytics 4 Life, Analytics Engines, Anapure BioScientific, Anavex Life Sciences, Angle, Angsana Molecular & Diagnostics, Anika Therapeutics, Anixa Biosciences, Annoroad, Anpac Bio-Medical Science, ANP Technologies, Antaros Medical, Antech, Anteo Diagnostics, Anthem Bluecross, Apax Partners, Aperiomics, Apogenix, Appistry, Apple, Applied BioCode, Applied DNA Sciences, Applied Medical, Appriss Health, APRINOIA Therapeutics, Aptagen, Aptar Pharma, Arbor Biosciences, Arbor Vita, ArcDia, ArcherDX, ARCHIMEDlife, Arc Medical Design, ArcticDx, Ares Genetics, Ares Life Sciences, Areva Med, Ariosa Diagnostics, Arisan Therapeutics, Arivis, Arizona State University, Arkray, Arkray USA, Arno Therapeutics (inactive since 2017), AroCell, Arquer Diagnostics, Array Biopharma, Arrow Diagnostics, Arterial Health International, Artialis, ARTMS Product, ARUP Laboratories, Ascensia Diabetes Care, Aspect Imaging, ASPiRA Labs, Aspira Scientific, Assistance Publique-Hôpitaux de Paris, Association for Frontotemporal Degeneration, Astellas Pharma, Asterand Bioscience, Asthma UK, Astra Formedic, AstraZeneca, AstraZeneca HealthCare Foundation, Astute Medical, Asuragen, AsureQuality, ATGen Global, Athletigen, Atlas Genetics, Atlas Genomics, Atomo Diagnostics, Atreca, Atrin Pharmaceuticals, Aurora Diagnostics, Aurum Ventures, Austin Health, Austrian Institute of Technology, Autism Learning Partners, Autobio Diagnostics, AutoGenomics, AUT Roche Diagnostics Laboratory, AUT University, Auxogyn, Avant Diagnostics, Avantis Medical Systems, AVEO Oncology, Avera Heart Hospital of South Dakota, Aviir Diagnostics, AVL Sofia, Avricore Health, Axela, Axella Research, Axil Scientific, Axonlab, AyoxxA Biosystems, Aytu BioScience, Babson Diagnostics, Baebies, Baker IDI Heart and Diabetes Institute, BAMF Health, Banc De Sang I Teixits, Banner Health, Banyan Biomarkers, Bardy Diagnostics, Barnabas Health, BASF, BATM, Battelle, Baxter International, Bay Area Lyme Foundation, Bayer, Bayer Healthcare, Bay Labs, Baylor College of Medicine, Baylor Genetics, Baylor Miraca Genetics Laboratories, BBI Diagnostic, B Braun, B Braun CeGaT, BC Platforms, BC Technical, BD Biosciences, BEAM Diagnostics, Beckman Coulter, Be Creative Lab, Becton Dickinson, BeiGene, Beijing Clear Biotech, Beijing Emei Tongde Technology Development, Beijing Genomics Institute (BGI), Beijing InnoCare Pharma, Beijing Leadman Biochemistry, Berg, Beroni Group, Berry Genomics, Bertech Diagnostics, Bertin Pharma, Bestbion, Bestmed, Be The Match BioTherapies, Better Living Now, Beurer, Beyond Batten Disease Foundation, Beyondspring Pharmaceuticals, Bill and Melinda Gates Foundation, Bio-Manguinhos, Bio-Rad Laboratories, Bio-Techne, bioAffinity Technologies, BioArctic Neuroscience, BIOASTER, Biocare Medical, Biocartis, Biocept, BioChain, bioCSL, Biodesix, Biodirection, BioDiscovery, Biodist, Biofidelity, BioFire Diagnostics, BioGemex, Biogen, BIOgenetiX, BioGen Medical, Biognosys, BioGX, Biohealth Innovation, Biohit, Bioiatriki, BioInvent, Biolidics, BioLight Life Sciences Investments, BioLizard, Biological Dynamics, BioMarin Pharmaceutical, BioMark Diagnostics, BioMarker Strategies, Biomatrica, Biomecite Diagnostics, Biomedical Advanced Research and Development Authority, Biomedica Medizinprodukte, BIOMEDX Group, BioMed X Innovation Center, Biomerica, bioMerieux, Biomillenia, Biomnis, BioNano Genomics, BioNova Cientifica, Bioo Scientific, BiopharmX, BioPorto, Bioportugal Quimica Farmaceutica, Biopsy Sciences, Bioptic, BioReference Laboratories, Bioscience Pharma Partners, Biosearch Technologies, BioSensics, Biosynex, Biotage, Biotech-IgG, Biotechnology Innovation Organization, BioTecon Diagnostics, BioTelemetry, BioTheranostics, bioTRADING Benelux, Biotronik, BioVendor, Bioventix, Bioverativ, Biovica, Bioyong, Biozym Scientific, Bird Foundation, BJC HealthCare, BKare Diagnostics, BL&H, Blackford, Blackrock NeuroMed, Black Swan Research Initiative, Blinktbi, Bliss Biopharmaceutical, BloodCenter Of Wisconsin, Blood Centers of America, Blood Systems Research Institute, Bluebee, Blue Cross Blue Shield Association, BlueCross BlueShield of Tennessee, Blue Earth Diagnostics, Bluejay Diagnostics, Blueprint Genetics, Blueprint Medicines, BluSense Diagnostics, BMV Medica, Bode Technology, BodyCheck, Boehringer Ingelheim, Boehringer Ingelheim Vetmedica, Bonnie J. Addario Lung Cancer Foundation, Boreal Genomics, BostonGene, Boston IVF, Boston Medical Center, Boston Scientific, Boston University, Boston University School of Medicine, Bostwick Laboratories, Bpifrance, Bracco Diagnostics, Bracco Imaging, Brahms, BRAINBox Solutions, BRAIN Initiative, BrainLAB, BrainScope, BrainStem Biometrics, Brandeis University, Branhaven, Breakthrough Diagnostics, Breath Diagnostics, BrickBio, BridgeCrest Medical, Brigham and Women's Hospital, Brigham Young University, Bristol-Myers Squibb, Bristol-Myers Squibb Pakistan, BroadcastMed, Broad Institute, Bruker, Bruker AXS, Bruker Energy & Supercon Technologies (BEST), Buck Institute for Age Research, BullFrog AI, Burnet Institute, Burning Rock, Butantan Institute, BWX Technologies, C&C Irradiator Service, C2i Genomics, C2N Diagnostics, C4 Imaging, Calcivis, Caliber Imaging & Diagnostics, Cambridge Bioscience, Cambridge Clinical Laboratories, Cambridge Cognition, Cambridge Enterprise, Cambridge Epigenetix, Cambridge Isotope Laboratories, Canadian Teleradiology Services, CANbridge Life Sciences, Cancer Genetics, Cancer Prevention and Research Institute of Texas, Cancer Research Institute, Cancer Research UK, Cancer Targeted Technology, Canon, Canon Lifecare Solutions, Canon U.S. Life Sciences, Cantel Medical, Capital X-ray, Capnia, Caprion Proteomics, CapsoVision, Capsulomics, Caputron Medical, CARB-X, Cardiff University, Cardinal Health, CardiNor, CardioCORE Lab, CardioDx, CardioLogic, Cardiorentis, Cardiowise, Cardurion Pharmaceuticals, CareDx, CareFirst BlueCross BlueShield, CareFusion, Care GB Plus, Carestream Health, Cargill, Caris Life Sciences, Carlos Slim Health Institute, Carl Zeiss, Carl Zeiss Meditec, Carmentix, Carpegen, CarThera, Case Western Reserve University, CAS Medical Systems, Catholic University Leuven, CBD Solutions, CBD Vida, CBLPath, CDC Foundation, CDx Diagnostics, CeGaT, Celgene, Cellgen Diagnostics, Cell Guidance Systems, Cell Marque, Cellmic, Cellnetix, CellSight Technologies, Cell Signaling Technology, Celmatix, Celsee, Celsion, Celsius Therapeutics, Celtic Biotech, Cenix BioScience, Centaur, Center for Connected Health, Center for Human Genetics and Laboratory Medicine, Center for Human Immunology, Autoimmunity and Inflammation, Centerline Biomedical, Centers for Disease Control and Prevention, Centogene, Centre for Addiction and Mental Health, Centre for Imaging Technology Commercialization, Centre for Probe Development and Commercialization, Centre for Structural Systems Biology, Centre Hospital University - Bordeaux, Centre Leon Berard, Centre National de la Recherche Scientifique, Cepheid, Cerba HealthCare, CerebraCell, CereHealth, Ceres, Cerevast Therapeutics, Cernostics, Certainty Health, Cerveau Technologies, Champalimaud Foundation, Charles River Laboratories, CHDI Foundation, Check-Cap, Chek Diagnostics, Chembio Diagnostics, Chemie Brunschwig, ChemImage, Chiesi Farmaceutici, Children's Hospital Boston, Children's Hospital Los Angeles, Children's Hospital of Orange County, Children's Hospital of Philadelphia, Children's Hospital of Pittsburgh Foundation, Children's Hospital Of Wisconsin, Children's National Health System, Children's Hospital Colorado, Children's Hospital Oakland Research Institute (CHORI), China Development Industrial Bank, China Grand Pharmaceutical, Chindex Medical Limited, Chinese Center for Disease Control and Prevention, Chinese University of Hong Kong, Chip-Man Technologies, Christian Doppler Research Association, Chugai Pharmaceutical, Chun Fo Pharmaceutical, Cicero Diagnostics, Cimar, Cincinnati Children's Hospital Medical Center, CIRCA Scientific, Circulogene, Cirrus Dx, City of Hope, Clarient, Claritas Genomics, Clarity Pharmaceuticals, Clearbridge Biomedics, Clear Guide Medical, ClearLight Diagnostics, ClearView Diagnostics, Cleveland Clinic, Cleveland Diagnostics, Cleveland HeartLab, Clevexel Pharma, Client Outlook, Clinatec, Clinical Genomics, Clinical Imaging Research Centre, Clinical Laboratory Partners, Clinica Ruiz, Clinic for Special Children, Clinipace Worldwide, CliniSciences, CloudHealth Genomics, Cloud Pharmaceuticals, Clovis Oncology, CNC Biotech, Co-Diagnostics, CoaChrom Diagnostica, Cobalt Healthcare Consultants, Codexis, Cofactor Genomics, Cognetivity Neurosciences, Cognoa, Cohen Veterans Bioscience, Cold Spring Harbor, Collective Medical, Colorado State University, Color Genomics, Columbia University, Columbia University Medical Center, Comanche County Memorial Hospital, CombiMatrix, Common Sense, Commonwealth Laboratories, Community Medical Center, Compact Imaging, CompanionDx Reference Lab, Companion Medical, Compumedics, Conavi Medical, ConBio (Shanghai), Concile, Confo Therapeutics, Congenica, Connecticut Innovations, Contextual Genomics, ContextVision, ContraVir Pharmaceuticals, Control Flo Medical, Cook Medical, COPAN, Copan Diagnostics, CoreBiome, Core Diagnostics India, Corgenix Medical, Coriell Life Sciences, Cornell University, Corona Diagnostics, CorTechs Labs, Cortexyme, Corvida Medical, Corvium, Cosmo Bio, COTA, Courtagen Life Sciences, Covance, Covidien, CPR Pharma Services, CR Kennedy & Company, Crohn's and Colitis Foundation of America, CrossBay Medical, Crossbeta Biosciences, CrowdMed, Crown Bioscience, Crown Dental + Medical, Cryopep, CSI Laboratories, CSIRO, CS Medical, CStone Pharmaceuticals, Cubist Pharmaceuticals, Cue Health, Cure Brain Cancer Foundation, Cure Duchenne, Cure Forward, CureMetrix, Curetis, Curium, CurveBeam, CyberKnife, Cyclenium Pharma, Cyclopharm, CymaBay Therapeutics, Cynvenio, Cypher Genomics, CytoLumina Technologies, Cytox, D&K Technologies, D-Eye, d3 Medicine, Dacadoo, Daiichi Sankyo, Dako, Daktari Diagnostics, Dana-Farber Cancer Institute, Danish Center for Strategic Research into Type 2 Diabetes, DarioHealth, Dartmouth-Hitchcock Medical Center, DaRui Biotech, DarwinHealth, DASA, DaVita HealthCare Partners, DCN Diagnostics, DDL Diagnostic Laboratory, Debiopharm, Decathlon Capital Partners, DeciBio Consulting, Decipher Biosciences, Deciphex, Decision Diagnostics, deCODE Genetics, Dectris, Deep Cube, Defense Advanced Research Projects Agency, Defense Logistics Agency, Defense Threat Reduction Agency, Definiens, Dehaier Medical Systems, Dell, Deltex Medical, Denali Therapeutics, Dendreon, Densitas, Department of Defence, Department of Defense, Department of Health and Human Services, Department of Homeland Security, Department of Veterans Affairs, DePuy, Dermpath Diagnostics, DermSpectra, DermTech, Desert Imaging, DestiNA Genomics, Deutsches Elektronen-Synchrotron, Device Technologies, Devicor Medical Products, DexCom, DiaCarta, diaDexus, Diagen, DiagnoCure, Diagnomics, Diagnoplex, Diagnostica Longwood, Diagnostic Oncology Contract Research Organization, Diagnovus, DiA Imaging Analysis, DiaLine, DiamiR, DIAN Diagnostics, Diasend, DiaSorin, DIAsource ImmunoAssays, Diassess, Diasys Diagnostics Systems, Diatech Pharmacogenetics, Diatherix, Diaxonhit, DICOM Grid, Dicom Systems, DigiPath Solutions, Digisonics, Dilon Diagnostics, Dimerix Biosciences, Disior, DNA Electronics, DNAmito, DNAnexus, DNA Software, Domainex, Dominion Diagnostics, Doping Control Center, Draeger Safety Diagnostics, DreaMed Diabetes, Dr Risch, Duke-NUS Graduate Medical School Singapore, Duke Medical, Duke University, Duke University Medical Center, Duquesne University, DxM Diagnostico Molecular, DxTerity, DySIS Medical, Dystonia Medical Research Foundation, E.I. Medical Imaging, E25Bio, EarlySense, Eastern Ontario Regional Laboratory Association, Easton Pharmaceuticals, eCardio Diagnostics, Eccrine Systems, Echosens, Eckert & Ziegler, Ecole Polytechnique Federale de Lausanne, Edan Diagnostics, Edan Instruments, Eddingpharm, Edico Genome, Edinburgh Molecular Imaging, EDP Biotech, Edwards Lifesciences, Eigen, Eiken Chemical, Eisai, Eisai S.A.S, eKare, EKF Diagnostics, EKF Diagnostics (Germany), Eko, Eldan, Electrical Geodesics, Elekta, Eleven Biotherapeutics, Eli Lilly, Elithea Sciences, ElMindA, Elucigene, EMD Millipore, Emerald Organic Growth, Emmes, EMM Life Science, Emory University, Empire Genomics, Emulate, Enable Biosciences, Endocanna Health, EndoChoice, Endotronix, ENDRA Life Sciences, Enigma Biomedical, Enigma Diagnostics, ENSCO, Entellus Medical, Enterome Bioscience, Enzo Clinical Labs, Enzyre, Enzyvant Science, EOS Imaging, EpiBone, Epica Medical Innovations, Epicore Biosystems, Epic Sciences, Epigenomics, Epivax, Epsilon, Erasmus University Medical Center, ERBA Diagnostics, ERT, Esaote, Ethicon Endo-Surgery, Ethos Veterinary Health, Eureka Eurostars, Eurobio, EuroClone, Eurofins Genomics, Eurofins LifeCodexx, Eurofins Scientific, Euroimmun, European Commission, European Health Centre Innovation, European Infrastructure for Translational Medicine, European Organization for Research and Treatment of Cancer, European Prevention of Alzheimer's dementia Initiative (EPAD), European Union, Eutropics Pharmaceuticals, Event Cardio Group, EverlyWell, Everything Genetic, Evexia Diagnostics, Evogen, Evotec, Exact Imaging, Exact Sciences, Exagen Diagnostics, Exalenz Bioscience, Excella, Exosome, Exosome Diagnostics, Exosome Sciences, ExoStat Medical, Expedeon, Expesicor, Exponent Private Equity, Expression Analysis, Eyesense, Ez Sleep Technologies, FABPulous, Fabric Genomics, Facebook, Faes Farma, Fannin, Faron Pharmaceuticals, Fast-Track Diagnostics, FASTVet, Federal Ministry of Education and Research (BMBF), FedMed, FEI, Feinstein Institute for Medical Research, Felkasta JSC, Ferring Pharmaceuticals, FetoLumina Technologies, Fianostics, FibriCheck, Finnish Funding Agency for Technology and Innovation (TEKES), Fio, First Check Diagnostics, Fisher Healthcare, FitBit, Five Prime Therapeutics, Flagship Biosciences, Fleming Fund, Flemish agency for Innovation by Science and Technology, FlexDex, Florida International University, Fluidigm, Fluigent, Fluoresentric, Fluxion Biosciences, FLX Bio, FNApath, Focal Healthcare, Fondation Cancer, Fondatioun Kriibskrank Kanner, Food and Drug Administration (FDA), FORMA Therapeutics, Fortelinea Software Systems, Fortified Provider Network, Fosun Diagnostics, Fosun Pharmaceutical, Foundation for Innovative New Diagnostics, Foundation Medicine, Frankenman Medical Equipment, Fraunhofer Institute for Microelectronic Circuits and Systems, Fred Hutchinson Cancer Research Center, Freenome, Fresenius Kabi Pharmaceuticals, Fresenius Medical Care, frog, Fscan, Fudan University, Fujifilm, Fujifilm medical systems, FUJIFILM SonoSite, Fujirebio Diagnostics, Fukuda Denshi, Fulcrum Therapeutics, Fulgent Genetics, Fusion Antibodies, Fusion Genomics, Fuzionaire Diagnostics, Galapagos, Galaxy Health Network, Galectin Therapeutics, Galmed Pharmaceuticals, Gamma Medica, Garmatex Technologies, Garvan Institute of Medical Research, GCS Sesan, Gedeon Richter, GE Global Research, GE Healthcare, Geisinger Medical Center, GEMCO Medical, Gemelli Biotech, Gen-Probe, GENALICE, GenCell Biosystems, Genclis, Gencove, Genecast, GeneCentric Therapeutics, GeneDX, GeneInsight, Genelabs Technologies, GeneNews, Genentech, GeneOcean Biotech, GenePeeks, GenePOC, General Electric (GE), GeneSeek, GenesisCare, GeneThera, Genetic Analysis, Genetic Technologies, Genetron Health, Geneva University Hospitals, Genewell Biotechnology, Genewiz, Genfit, Genmab, Genoma, Genomac Research Institute, Genomas, Genome Canada, GenomeDx, Genome Institute of Singapore, Genomeon, Genome Prairie, GenomeSmart, Genomic Health, Genomics England, Genomic Testing Cooperative, Genomind, Genomoncology, Genoptix, Gentag, GenTegra, Geo-Med, George Mason University, Georgetown University, George Washington University, Georgia Institute of Technology, German Cancer Research Center, Gestalt Diagnostics, Gestvision, GE Ventures, Gibraltar Brothers and Associates, Gilead Sciences, GIMDx, GlaxoSmithKline, GLG Pharma, Glide, Global Biological Standards Institute, Global Cancer Diagnostics, Global Discovery Biosciences, Global Dx, Global Genomics Group, Global Good Fund, Global Medical Solutions, Globavir Biosciences, Glooko, Gloval Specimen Solutions, Glycotest, GlySens, Glytec, Glythera, gMed Canada, GNA Biosolutions, GNS Healthcare, GNYHA Services, Goffin Molecular Technologies, Golden Valley Development, Gold Standard Diagnostics, Good Start Genetics, Goodwin Biotechnology, Google, Gotect Diagnostic, Government of Canada, Government Scientific Source, Grail, GrandOmics Biosciences, Great Basin Scientific, Greater New York Hospital Association, Greiner Bio-One, Group K Diagnostics, Group Vida, Grupo Ferrer, GTP Technology, Guangzhou Institute of Respiratory Disease, Guangzhou Pharmaceutical Group, Guardant Health, Guerbet, Guided Therapeutics, Guided Therapy Systems, GuoMinXinHe Investment Fund, Gyros Protein Technologies, Hackensack Meridian Health, Hainan Savy Akers Biosciences, Hainan Savy Investment Management, Hainan Sinotau Pharmaceutical, HalioDx, Halo Dx, Halozyme Therapeutics, Halt Medical, Hamilton Health Sciences, Hamilton Robotics, Hangzhou Tigermed Consulting, Hansen Medical, Hartford HealthCare, Harvard Bioscience, Harvard Medical School, Harvard Pilgrim Health Care, Harvard University, HEALTH Biomed, Health Canada, Healthcare 21, HealthCare Konnect, Health Diagnostics Laboratory, HealthLytix, Healthmark Industries, HealthMyne, Health Network Laboratories, Healthsense, HealthSpot, HealthTrust, HealthTrust Purchasing Group, Heartflow, HeartGenetics, HeartHero, Heart Imaging Technologies, HeartIT, HeartScore, Heat Biologics, Hebrew University of Jerusalem, Helix, Helix2, HelixBind, Helomics, HemaTone, Hemogenomics Pharma, HemoShear, Henan Province People's Hospital, Hennepin County Medical Center, Henry Ford Health System, Henry M. Jackson Foundation, Henry Schein, Hepregen, Heritage Valley Health System, Herzog Surgical, Hesperos, HiberGene Diagnostics, Highmark Blue Shield, HistoIndex, Hitachi, Hitachi Aloka Medical, Hitachi Chemical, Hitachi High-Technologies Corporation, Hitachi Medical Systems Europe, HMicro, HMNC Brain Health, Hoag Memorial Hospital Presbyterian, Hob Diagnostics, Hologic, Honeywell, Hong Kong Polytechnic University, Horizon 2020, Horizon Blue Cross Blue Shield, Horizon Discovery, Horizon Therapeutics, Hospital of University of Strasbourg, Hospital Services, Houston Healthcare, HOYA Vision Care, HP, HR Pharmaceuticals, HTG Molecular Diagnostics, Huakang Biomedical, Huawei, Hubrecht Organoid Technology, Hudson Robotics, Human Longevity, HuminTec, Hunan Xing Hang Rui Kang Bio-Technologies, Huntsman Cancer Institute, Huvitz, Hvidovre Hospital, Hybridyne Imaging Technologies, Hy Laboratories, Hyperfine Research, I-MED Pharma, i-Optics, IBA, IBA Molecular Imaging, Ibex Medical Analytics, iBIO Institute's PROPEL Center, IBL America, IBM, IBM Watson Health, iCAD, Icagen, Icahn School of Medicine at Mount Sinai, iCardiac Technologies, Icometrix, Icon, ICT Health, Idaho Urologic Institute, IDbyDNA, IDEAS DWC, Idengene, Idera Pharmaceuticals, IDIBELL, IDS, IDx, Ifa Systems, iGenomix, Illumina, ImaBiotech, Image Analysis, ImageIQ, Image Stream Medical, ImaginAb, Imaging Associates, Imago Systems, Imalogix, Imanis Life Sciences, Imanova, IMD Companies, Imegen, IMI, IMIDomics, ImmersiveTouch, Immucor, ImmuMetrix, ImmunArray, Immunexpress, ImmunID Technologies, ImmunoCellular Therapeutics, Immuno Diagnostic, ImmunoGen, Immunovia, iMotions, Imperial College London, Imperial Innovations, Imricor Medical Systems, IMRIS, INanoBio, IncellDx, Incyte, Independent Medical Coop, InDevR, Indiana University, Indica Labs, Indigo Biosciences, Indivumed, Infinity Group, Inflammatix, Inflammatory Breast Cancer Research Foundation, Inflazome, InfoBionic, Informed Data Systems, Inform Genomics, InfraReDx, InfraScan, InGen BioSciences, Ingenza, inHEART, Inhibrx, Inivata, InnaVirVax, InnerOptic Technology, Innosieve Diagnostics, Innova Biosciences, Innovate UK, Innovation Skane, Innovation Zed, Innovative Diagnostic Laboratory, Innovo, Innovus Pharmaceuticals, Inotrem, Inova Health System, Inova Labs, Inova Translational Medicine Institute, Inovio Pharmaceuticals, Inscopix, Inserm, Inserm Transfert, InSightec, Insight Genetics, InSphero, InstaNatural, InstantLabs, Institut Català d'Oncologia, Institut Curie, Institut de Radiofarmacia Aplicada de Barcelona, Institute for Bioscience and Biotechnology Research, Institute for Genome Statistics and Bioinformatics, Institute for Global Food Security, Institute for Systems Biology, Institute of Biophysics, Institute of Cancer Research, Institute of Human Genetics, Institute of Molecular Biology of Paraná (IBMP), Institut Gustave Roussy, Instituto Diagnostico Varelli, Institut Pasteur, Instrumentation Laboratory, Insulet, IntegraGen, Integrated Biobank of Luxembourg, Integrated BioTherapeutics, Integrated Diagnostics, Integrated DNA Technologies, Integrity Applications, Intelerad Medical Systems, Intelligence Advanced Research Projects Activity (IARPA), Intensity Therapeutics, Interlab INTERAUTOMATIKA UAB, Interleukin Genetics, Intermountain Healthcare, International Myeloma Foundation, Interpace Diagnostics, Interpace Diagnostics Group, InterSystems, Intezyne, Intra Globus Biosystems, Intrinsic LifeSciences, IntroMedic, Invenra, inVentiv Health, inviCRO, Invitae, InVivoScribe, Ionis Pharmaceuticals, ION Solutions, Ion Torrent, IPMD, IQ-AI, iRhythm Technology, IronHealth, Iron Horse Diagnostics, Ironwood Pharmaceuticals, IRX Therapeutics, iSchemaView, ISIS Innovation, Isologic Innovative Radiopharmaceuticals, IsoPlexis, ISOThrive, Isotope Technologies Garching, Isotopia Molecular Imaging, Istituto Diagnostico Varelli, Itamar Medical, ITEL, Item, ITEM Medical Technologies, iThera Medical, ITM Isotopen Technologien, Itus, IviGen, iVu Imaging, IXICO, Jai Capital, JAJ International, James S. McDonnell Foundation, Jan Medical, Janssen-Cilag, Janssen Biotech, Janssen Diagnostics, Janssen Pharmaceuticals, Janssen Pharmaceutica NV, Janssen Research & Development, Jazz Pharmaceuticals, Jeffrey Modell Foundation, Jiangsu Egens Biotechnology, Jiangsu Hengrui Medicine, JNC Medical, Johns Hopkins University, Johnson & Johnson, Johnson & Johnson Innovation, Johnson & Johnson Vision, John Wayne Cancer Institute, Joint Venture Partner Group, JTS Health Partners, Jubilant DraxImage, Juno Therapeutics, Kailos Genetics, Kaiser Foundation Research Institute, Kaiser Permanente, Kalgene Pharmaceuticals, Kanteron Systems, Kapa Biosystems, Karius, Karolinska Institute, Karolinska University Hospital, Keck School of Medicine of USC, Kennedy Health System, Kent Imaging, Kessler Foundation, KEW, Kim & Friends, Kindstar Globalgene Technology, KineMed, KingMed Diagnostics, Kings College London, Kite Pharma, Kiyatec, Knight Cancer Institute, Knight Diagnostic Laboratories, Know Labs, Konica Minolta, Korea Pharma, KromaTiD, KUB Technologies, Kurabo, Kura Oncology, Lab21, Labcyte, Labgene Scientific, Lab Genomics, Laboratorios LETI, Laboratory Corporation of America, Laboratory Supply Company (LABSCO), LabPro, LabStyle Innovations, Laerdal Medical, LamdaGen, Lantheus Holding, Lantheus Medical Imaging, Lark Technologies, Launch Diagnostics, LCS Therapeutics, LDR Holding, Lee's Pharmaceutical, Lee Moffitt Cancer Center, Legacy Of Angels Foundation, Lehigh University, Leica Biosystems, Leica Microsystems, Leicester University, Leiden University, Leidos Holdings, LeMaitre Vascular, LEO Pharma, Les Laboratoires Servier, LexaGene, Lexent Bio, Lexogen, LGC, LI-COR Biosciences, Lieber Institute, LifeCaring Technologies, LifeCell, LifeCodexx, Life Image, LifeLabs Medical Laboratory Services, Lifeloc Technologies, LifeOmic, LifeScan, LifeSensors, Life Technologies Corporation, LifeWatch Services, LifeX Ventures, Lightpoint Medical, Li Ka Shing Foundation, Lineagen, LineaRx, Link Pharmaceuticals, Link Technologies, LI Path, LivaNova, Liverpool School of Tropical Medicine, Living Heart Foundation, Livongo Health, LKC Technologies, Locus Biosciences, Lonza, Loxo Oncology, Lucerne Biosciences, Lucid Diagnostics, LumaMed, Lumicell, Luminex, Lumiphore, LumiraDx, Lumora, Lunaphore, Lunatus, Lundbeck, Lund University, Lung Cancer Alliance, Lunit, Lupus Foundation of America (LFA), Lutheran Medical Center, Luye Pharma Group, Lyra Health, M2i, MabVax Therapeutics, Maccabi Healthcare Services, Macquarie University, Macrogen, MagBioSense, Magellan Health Services, Magenta Therapeutics, Magic Leap, MagnaChip Semiconductor, Magnetic Insight, Magnet Sales and Manufacturing, Major Health Partners, Makerere University, Mallinckrodt Pharmaceuticals, Mammoth Biosciences, Manhattan Scientifics, Mannin Research, Maquet Medical Systems, Marina Biotech, Marker Test Diagnostics, Marubeni, Masimo, Massachusetts General Hospital, Massachusetts Institute of Technology, Massachusetts Life Sciences Center, Masterlab, Materialise, Mauna Kea Technologies, Maverix Biomics, Mavig, Mayo Clinic, Mayo Medical Laboratories, MBio Diagnostics, MC10, McGill University, McKesson, McMaster University, MD Anderson Cancer Center, MDL Asia, MDL Information Systems, MDNA Life Sciences, MDxHealth, Medassets, MedAxiom, MedCom, med fusion, Medgenics, MEDIAN Technologies, MediBeacon, Medibio, Medica Labs, Medical College of Wisconsin, Medical Equipment Solutions, Medical Imaging, Medical International Research, Medical Marijuana, Medical Prognosis Institute, Medical Research Foundation, Medical University of Graz, Medical University of Innsbruck, Medical University of South Carolina, MediCare International, Medicinal Genomics, Medic Vision, Medidata Solutions, Medigus, Medimaps Group, Medimass, MedImmune, MED Institute, Mediphos, MediReva, MediSapiens, Mediso, Medison, Medisur, Medivation, Medivo, Medline Industries, MedMira, MedPac Asia Pacific, Medpace, medPhoton, MedQuest, Medtronic, Medx, MedyMatch, Mel-Mont Medical, MELA Sciences, Mellitus, MeMed, MemorialCare Health System, Memorial Sloan Kettering Cancer Center, Menarini, Merck and Co, Merck KGaA, Merck Serono, Merck Sharpe & Dohme, Merge Healthcare, Meridian Bioscience, Merit Medical Systems, Merrimack Pharmaceuticals, Merz, Mesa Laboratories, Metabiomics, Metabiota, Metabolon, Metafora Biosystems, Metamark Genetics, Metanomics Health, Metaoptima Technology, MetaStat, Metdia Biotech, Methodist Hospital Houston, Metro Health, Mevion Medical Systems, MGC Diagnostics, MGI Pharma, Miacom Diagnostics, Michael J Fox Foundation, Michelson Diagnostic, MicrobeDx, Microbiologics, Microbix Biosystems, MicroConstants, Microdrop, Micromedic Technologies, Micropoint Bioscience, MicroPort Scientific, Microsoft, Mikrogen, MikroLink, MILabs, Milburn Foundation, Milenia Labs, Millennium Medical Devices, Milu Labs, Mimetas, MindChild Medical, MiNDERA, MindPeak, Mindray Medical International, Minimally Invasive Devices, Ministry of Health (Brazil), Ministry of Health (Saudi Arabia), Ministry of Health (Turkey), Minogue Medical, Minomic, MinXray, MIODx, MIP Diagnostics, Miraca, Miraca Life Sciences, Miragen Therapeutics, Mirati Therapeutics, MiRXES, Misonix, Mission Health, MIT, MiTest Health, Mitobridge, Mitra Biotech, Mitsubishi Chemical Corporation, Mitsui, Mizuho, Mobidiag, Mobius Imaging, Molbio Diagnostics, Moldionics, Molecular Devices, Molecular Health, MolecularMD, Molecular Response, Molecular Stethoscope, Molecular You, Moleculera Labs, MolecuLight, Molnlycke Health Care, Mologic, Monsanto, Montefiore Health System, Monteris Medical, Montreal Neurological Institute-Hospital, Moores Cancer Center, Morphotek, Motic, Mount Sinai Health System, Mount Sinai Services, Movember Foundation, MRIGlobal, MRI Interventions, MRM Proteomics, MR Solutions, MultiPlan, Multiple Myeloma Research Foundation, Munich Leukemia Laboratory, Murdoch Childrens Research Institute, MyCartis, Myeloma Health, Myelopro Diagnostics and Research, My Gene Counsel, Mylan Laboratories, Myovant Sciences, Myriad Genetics, Myriad RBM, N-of-One, n3D Biosciences, Naka International, Nanjing Micro-Tech, Nano-X Imaging, Nanobeak, NanoMab Technology, NanoMosaic, nanoMR, nanoPET Pharma, Nanopharmacia, NanoPin Technologies, NanoSpeed Diagnostics, Nanosphere, NanoString Technologies, Nanowear, NantBioScience, NantHealth, NantWorks, Narayana Nethralaya Foundation, NASA, NASH Network, Natera, National Cancer Centre Singapore, National Cancer Institute, National Cancer Institute of Mexico, National Center for Advancing Translational Sciences (NCATS), National Center for Foreign Animal and Zoonotic Disease Defense, National Eye Institute, National Health and Family Planning Commission, National Healthcare Services (NHS), National Heart, Lung and Blood Institute, National Institute for Communicable Disease Control and Prevention (China), National Institute for Environmental Health Sciences, National Institute for Public Health and the Environment, National Institute of Allergy and Infectious Diseases, National Institute of Biomedical Imaging and Bioengineering, National Institute of Child Health and Human Development, National Institute of Dental and Craniofacial Research (NIDCR), National Institute of Diabetes and Digestive and Kidney Diseases, National Institute of Mental Health, National Institute of Neurological Disorders and Stroke, National Institute of Standards and Technology, National Institute on Aging, National Institute on Disability and Rehabilitation Research, National Institute on Drug Abuse (NIDA), National Institutes of Health, National Kidney Registry, National Organization for Rare Disorders...
For the full list of companies email us on enquiry@currentpartnering.com
Current Partnering reports provide insight into the trends and terms of partnering deals in the global life sciences sector.
Current Partnering reports are updated every six months to ensure the user has access to the latest announcements and trends in the topic focus of the report.
Current Partnering analysts review the deal data to provide an overview and analysis of deal trends, including example deals and terms.
Current Partnering reports source deal data from our proprietary deals and alliances database, Current Agreements. The database is updated daily by our analysts with new deals as they are announced globally by the company's party to the deal. In addition, deal records are updated with new data as it becomes available.
The data in the Current Agreements deals and alliances database is obtained from secondary sources such as publicly available industry sources including press releases, company presentations, investor presentations, company SEC filings, other company filings, company websites, conference presentations. Sources are identified to allow for user verification.
Current Partnering provides comprehensive coverage of the following partnering or deal types:
• Asset purchase
• Assignment
• Co-development
• Co-market
• Co-promotion
• Collaborative R&D
• Contract service
• CRADA
• Cross-licensing
• Development
• Distribution
• Equity purchase
• Evaluation
• Grant
• Joint venture
• Licensing
• Loan
• Manufacturing
• Marketing
• Option
• Promotion
• Research
• Royalty financing
• Settlement
• Spin out
• Sub license
• Supply
• Termination
• Warrant
Every deal record is fully categorized and includes the following data, where available:
• Industry sector
• Therapy areas
• Technology type
• Deal components
• Financial terms
• Stage of development
• Exclusivity
• Asset type
• Geographic focus
• Excluded geography
• Company press release
• SEC filing data including contract document
All financial amounts are converted to US$ using the exchange rate available on the date of deal announcement, enabling direct comparison of deal terms across international territories.
Financial data and contract documents displayed in deal records is obtained from public sources, where disclosed by the parties to the deal.